Prof Eric C. Yim is the Chairman, Hong Kong Design Centre and the founder of POSH Office Systems (HK) Limited. He is also a successful Cambridge-trained architect and bespoke furniture designer. Bearing testament to his business acumen, Prof Yim rapidly built his business from a locally-based SME into a globally recognised brand in the office furniture sector. A homegrown industrialist, scholar and major contributor to the art and design industry in Hong Kong, he is internationally recognised in his field.

In addition to championing the way forward for POSH Office Systems, Prof Yim serves a multitude of public roles, dedicated to further developing the industrial and design sectors across Hong Kong. This strategic industry input includes Prof Yim serving as Chairman of the Hong Kong Design Centre; Chairman of Hong Kong Technology Voucher Programme Committee; Chairman of Advisory Committee, School of Design, PolyU; Deputy Chairman of Hong Kong Vocational Training Council; Deputy Chairman of Board of Governors, Technological and Higher Education Institute of Hong Kong; Member of Chief Executive's Council of Advisers on Innovation and Strategic Development; Adjunct Professor of Swinburne University of Technology, Hang Seng University of Hong Kong and Hong Kong Polytechnic University.

In 2012, Prof Yim founded the Ming Foundation with the objectives of advancing design education and research, and supporting multiple initiatives to further enhance society. His efforts in nurturing future talents have been invaluable in creating a sustainable talent pipeline and helping upskill the Hong Kong design community. For his dedication and contribution in his disciplines, Prof Yim has earned a string of accolades. He was awarded Young Industrialist of Hong Kong in 2005 and Leader of Excellence in 2006. He was also honoured with the Asia Pacific Outstanding Entrepreneur Award, Asia Pacific Culture & Creative Industries Award, and City Contribution Award of the Shenzhen-Hong Kong Lifestyle Awards in recent years. In recognition of these selfless endeavours across multiple business sectors, Prof Yim was appointed as Justice of the Peace in 2015.
In an exclusive interview, DE51GN speaks to Prof Yim about how Hong Kong's design industry continues to support emerging talent and the several opportunities that have not only benefited design professionals but society-at-large.
Please share the genesis of the DFA awards; how did they come about?
The DFA Awards is a flagship programme of Hong Kong Design Centre (HKDC) launched in 2003 to celebrate and recognise design excellence, and to serve as a platform for the exchange of design thinking. It comprises five award programmes, including DFA Lifetime Achievement Award, DFA Design Leadership Award, DFA World's Outstanding Chinese Designer, DFA Design for Asia Awards and DFA Hong Kong Young Design Talent Award, to acknowledge design leaders for their contributions to the industry, and to celebrate projects at the forefront of design excellence with Asian perspectives for the society betterment. The awards also witnesses the rising force of emerging Hong Kong designers (via the Hong Kong Young Design Talent Award) since 2005.
How have the DFA Awards evolved over the years – what has been its impact on the design industry not just in Hong Kong but also other parts of Asia?
Celebrating its 19th year in 2021, the DFA Awards' international influence in Asia has grown widely over time. The awards provide a reputable platform for established and aspiring designers to showcase their creativity and artistic expression. It gives them equal opportunity to shine in the region, while encouraging design to take centre stage and contribute to the betterment of society in Asia and beyond.
Over 2,200 winners have been recognised to date, with international awardees hailing from over 40 economies. The awards also provide financial sponsorship to Hong Kong young emerging designers to work or study overseas in renowned design companies or institutes, so they could unleash their potential and contribute to the development of the local design and creative industries upon their return.
Speaking about Hong Kong specifically, the past three years have been rather eventful for the city – unrest followed by the ongoing pandemic. How has the homegrown design industry responded to these changes?
All industry sectors have found themselves in unchartered waters and have had to navigate the complexities with it. However, I believe this has made some industry sectors more robust and resilient, with design being one of them. More than ever before, designers need to rethink their creations and turn their focus to designing for human needs and sustainability, and so long as they continue with this, the industry and our society will thrive.
Also, emerging from these turbulent times is a new generation of young people and designers who care deeply about our society's problems. This has led to a rise in community design in partnership with the public sector and non-governmental organisations, and themed exhibitions that heighten public awareness to social problems, such as those organised by HKDI and PolyU School of Design.
How has Hong Kong's design industry evolved over the years with regard to the development of knowledge, skills and expertise? What have been the biggest contributing factors?
Hong Kong provides ample opportunities for its established and rising talent to equip themselves with the tools and resources needed to hone their skills and further develop their knowledge. Our Design Incubation Programme (DIP) and Fashion Incubation Programme (FIP), for instance, aim to help design start-ups overcome the critical early stages of business development, and empower local brands with business skills training, mentorship, networking opportunities and other resources.
Since Design Thinking has been recognised as a problem-solving capability that should be nurtured in the 2017 Policy Address, more is being done in recent years to embed design in all levels of education. There are now educational programmes on offer to cultivate design thinking and use it as a creative learning tool in schools. HKDC has been complementing these efforts through our Unleash! programme to build the capacity of the education sector, and our Institute of Design Knowledge, which provides customised training and consultation for both private and public sectors.
Today, with the global wave of Industry 4.0 and the Hong Kong SAR Government's support for local reindustrialisation, designers can seize these opportunities to grow their business and make a real difference with "Made in Hong Kong" design. Hong Kong enjoys competitive advantages in materials research, design talent and smart manufacturing. I believe such strong infrastructure and our well-developed international connections can open endless possibilities for local designers and the future of our creative and design industries.
Institutions such as the HKDC and Hong Kong Polytechnic have been instrumental in setting a high benchmark for the local and regional creative industry. What lies ahead for them and the industry-at-large?
Hong Kong is a regional design centre providing fertile ground to cultivate and nurture innovative design talents. HKDC, Hong Kong Polytechnic and Hong Kong Design Institute will continue to find opportunities to bring together the design community and offer a platform whereby they are able to nurture and showcase their creativity. One example is the incentives for virtual international exchange offered by PolyU and HKDI during the pandemic. Hong Kong is and will remain a window to the world of the trends and styles of Mainland China and Asia, making it a desirable location for nurturing design and designers.
Pertaining to the DFA Awards, what kind of participation have you observed over the years and what does it say about the positive role that design plays in impacting communities positively? Could you cite some specific examples that demonstrate the power of good design?
For DFA Awards, we have seen a good level of participation from established as well as emerging design talent over the years. Not only that, but we are encouraged by the positive level of enthusiasm that comes with participating in the awards.
One winner of our DFA Design for Asia Awards – Grand Award this year is a project by Design Trust Futures Studio, where the Yi Pei Square Playground was transformed to answer the need for a communal space of nearby residents in one of the most densely populated areas in Hong Kong.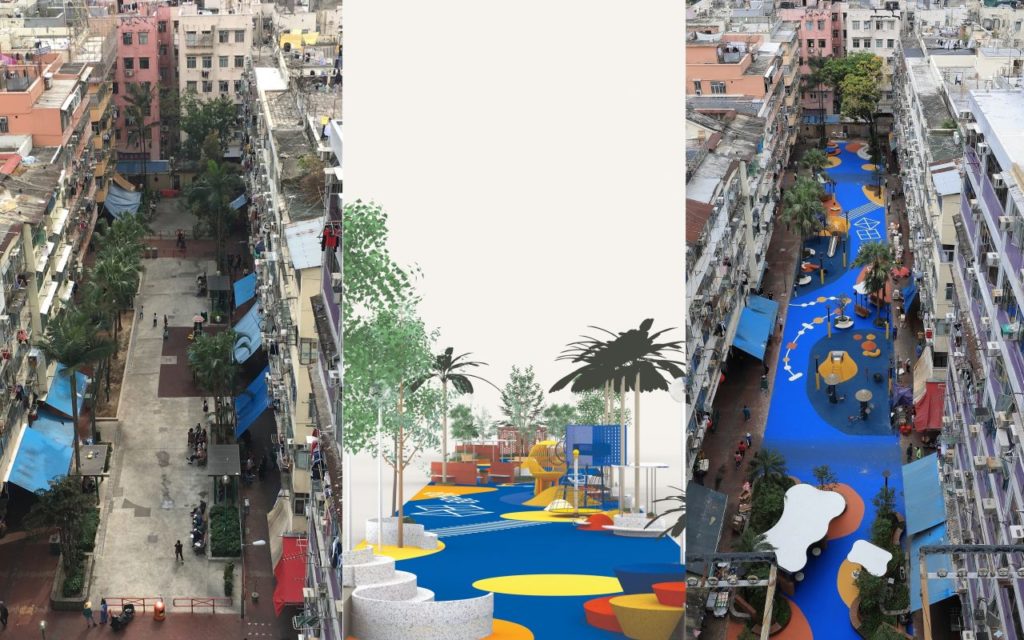 Another is our Grand Award for Sustainability winner from Hong Kong, the WaterHall Project in Cambodia created by Orient Occident Atelier. It is composed of a circular rainwater collection funnel that doubles as a community hall, and an adjacent building that houses a pump and a filter system. This project has benefited 110 families and solved local villagers' problems by providing them with reliable water supply, while at the same time providing a place to unite local community members.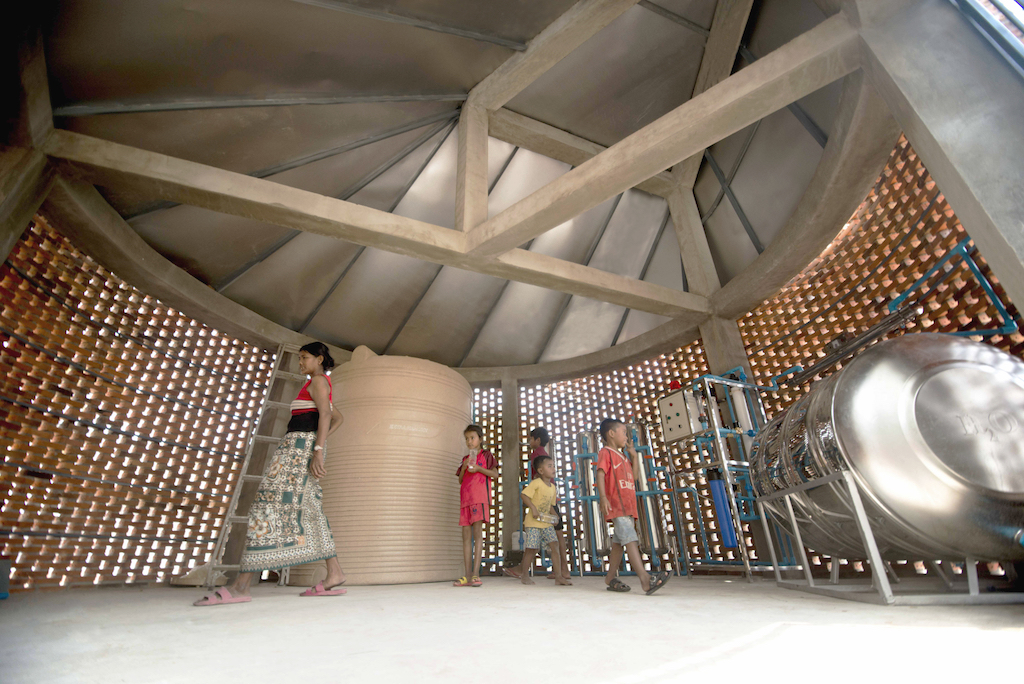 In DFA Hong Kong Young Design Talent Award, we noticed an increasing focus on sustainability and environmental issues from both applicants and winners. For example, one awardee, Kevin Cheung, devoted himself to developing upcycling products and raising the public's eco-awareness. His latest project "Cycling Piano" remade a vintage upright piano that can be pedalled around the Art Park to share free live music, providing a fresh perspective to sustainable design.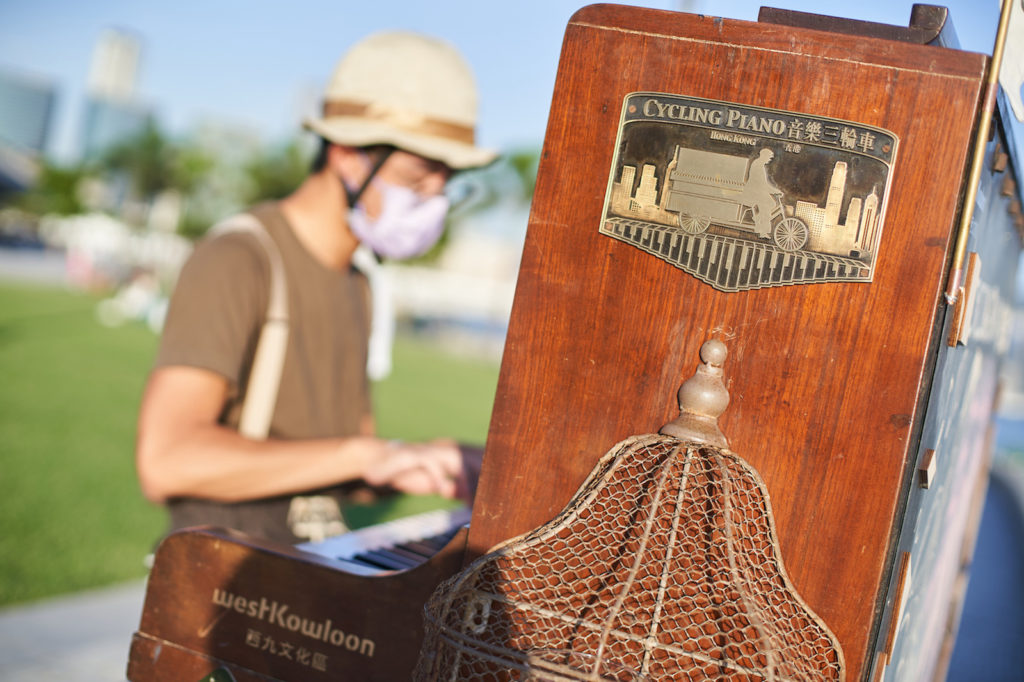 Another awardee, Melody Siu, is an architectural designer who participated in a number of community-driven projects during her time at One Bite Design Studio, with projects including Siu Hei Court Play Space and Kai Yip Recreational Centre. It is invigorating to see the new generation of designers devote their creativity and energy in helping to build a better society.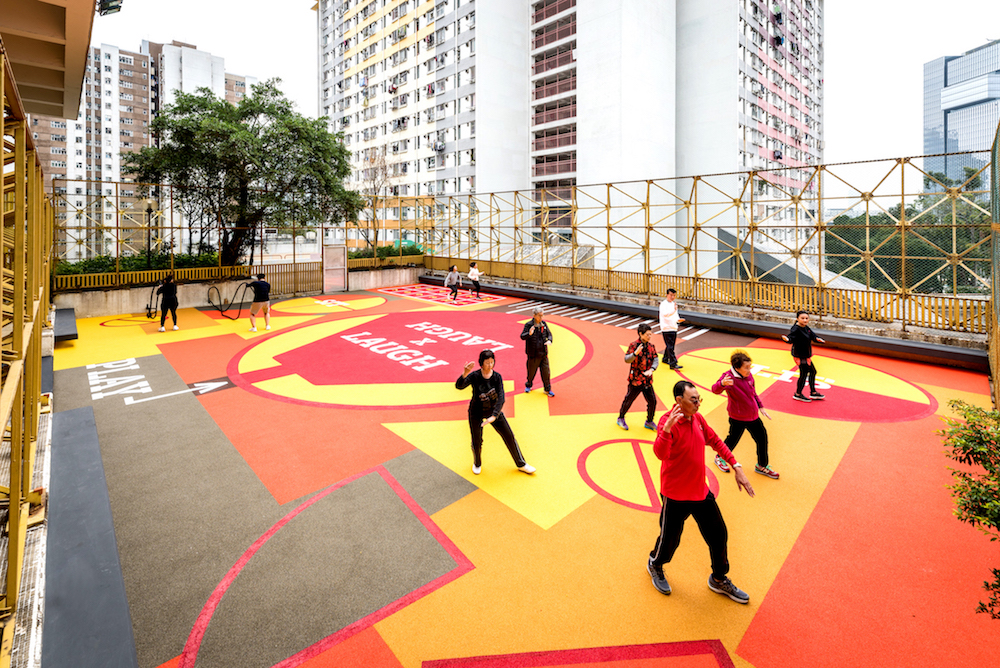 Singapore and Hong Kong have many parallels – both commercial and cultural. How do you reckon design binds the two cities together?
Hong Kong and Singapore are both cities that are unique but share similarities in that they are vibrant hubs of cultural and creative activities, inspiring designers to push the boundaries of design in the context of a high-density city.
You might also like:
President's Design Award 2020 winners announced; include a popular design thought leader, architects and community projects
DFA Awards 2021 announced, list includes Singaporean tech innovator, Hong Kong design veteran and projects across Asia
Winners of Singapore Interior Design Awards 2021 honoured at gala ceremony