The festival director of the ongoing Singapore Design Week (SDW), Mark Wee, needs no introduction. Having served as the executive director of DesignSingapore Council (DSg) from 2018 until May 2022, he has helped transform the industry during his tenure by launching a host of initiatives to spotlight design not just as a service but also product, driven by both commerce and conscientious approach, and help designers connect with new audiences. In an exclusive interview, Mr Wee shares with DE51GN about the revamped SDW and how Singapore plays an important role in the global design landscape.
THE REPOSITIONING OF SINGAPORE DESIGN WEEK
Speaking about the evolution of SDW prior to Covid-19, he says that SDW was already a growing affair – the domestic crowd was going up in numbers year-on-year, and there was an increased awareness with a focus on public education. Even prior to the Covid-19 pandemic, DSg had announced serendipitously that SDW was taking a two-year-long break to rethink the strategy behind the programme and its offerings to better serve the community.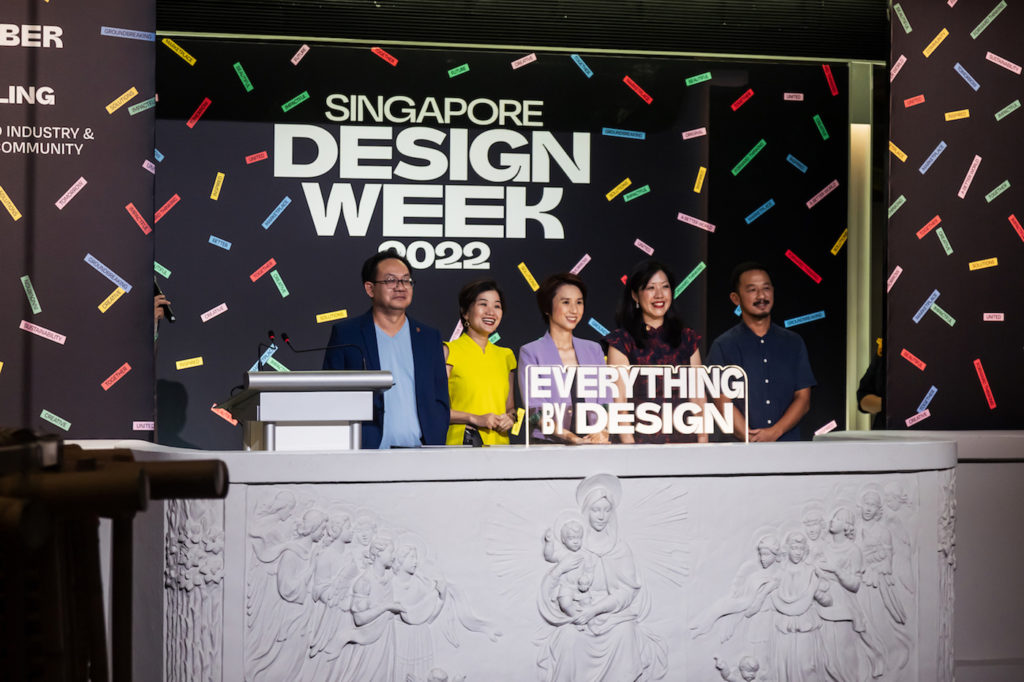 "We wanted to review how to position it as an international event on the calendar which would allow people from around the world to see what we are doing here and project Singapore more strongly," he says. "Ultimately, I think we would love to shape Singapore as a design capital. We are the only global, cosmopolitan Asian city. It means that any Asian person can feel part of the crowd. This is something that is quite beautiful about what Singapore can be and there's also a lot of talent out here. We want to bring in new ideas and thought leadership to share with Singapore. When we did a review during Covid-19, we wanted to create a brand new vision based on three pillars."
The renewed vision that is centered on three pillars is a thoughtful strategy. First, Design Futures that focuses on the future of the world, the future of design, and the design of the future. "It takes a forward-looking lens and captures the imagination," says Mr Wee. "It is something that we are already unconsciously doing. Singapore can be a prototyping model for the world. We are a compact city where solutions to universal challenges can be tried, tested, and implemented. We have worked with a series of existential challenges – land use, water, food, and other systems. Even our social and community living are by design – all part of our conversation on creating a positive future." The Design Futures Symposium, held earlier this week, featured well-known names such as Paola Antonelli, Thomas Heatherwick and Wong Mun Summ, among others, reflecting the futuristic thought process of SDW. Programmes such as this will showcase how Singapore will transform the future of the world and Singapore's place in it.
Second, Design Marketplace that will present the inaugural FIND Design Fair Asia, featuring the largest interior, furniture brands and opinion makers in Asia. With speaker series on metaverse, biophilia, and sustainability, it will cover good design from east and west. "We realised that there are a lot of sourcing shows but there was no curatorial view of the design talent in Asia," says Mr Wee. "The lens this year is on materiality. We are the bridge between the East and West as this region can be hard to decipher for people in the West."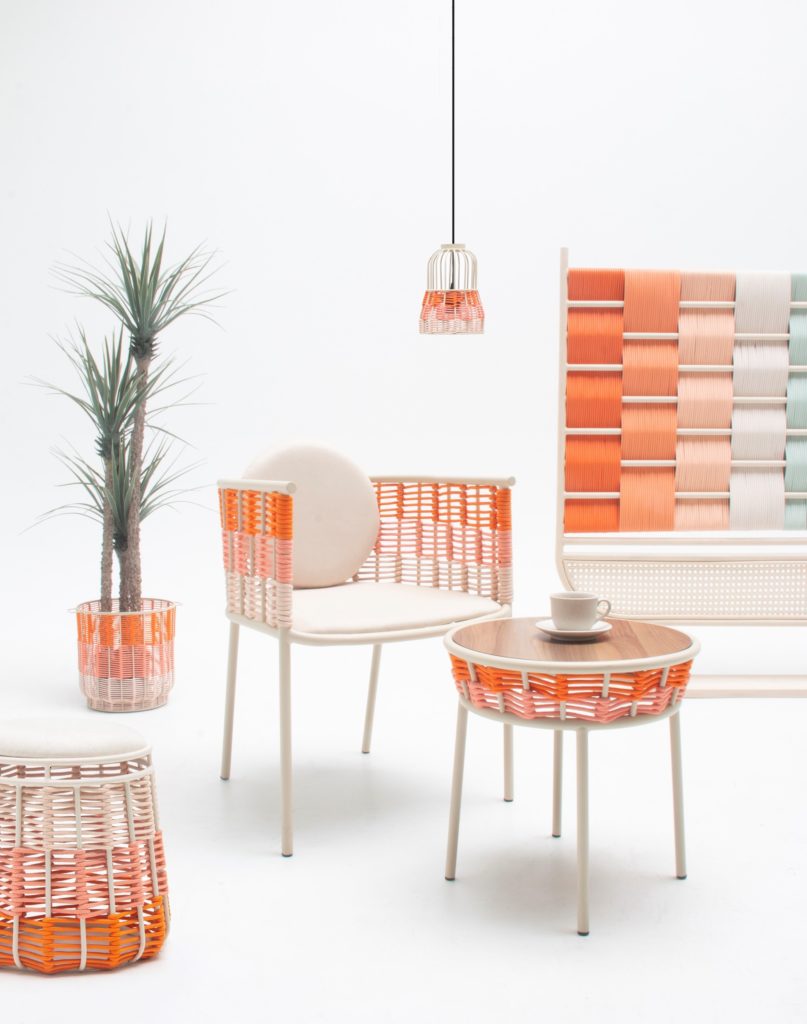 The third pillar, Design Impact, showcases real-life solutions – from waste to mental health, ageing and sustainability. "We focused on creative solutions to problems. President*s Design Award (PDA) was reviewed to award projects based on social impact. There are PDA tours as part of SDW so people can experience firsthand the impact of these projects," shares Mr Wee.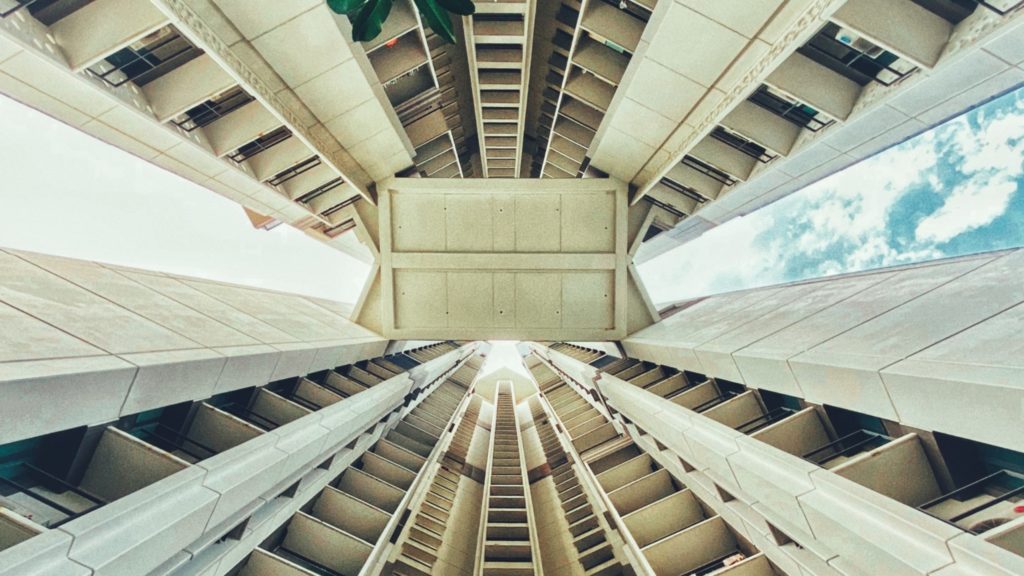 INVESTING IN RESEARCH AND INNOVATION IS KEY TO THE DEVELOPMENT OF DESIGN
Another initiative, the Good Design Research exhibition, was already in the works even before the pandemic began. It is a grant scheme that is awarded twice a year to designers who want to engage in deeper research with the aim of creating a sustainable impact with their products. This year, 20 such projects by homegrown will be part of a pop-up exhibition that will run as part of SDW.
Mr Wee is a firm believer in the impact of ground-up programmes. Citing the regenerative design exhibition being presented by Desa Potato Head, Bali, and OMA, he is enthusiastic about the fact that the city will be infused with vibrancy through community-generated activities. Lifestyle experiences and district activations provide the impetus for an island-wide celebration of design and creativity. "People will get a chance to show their creative spirit and explore places that you normally wouldn't get to explore on your own," he says. "During the earlier design weeks, we had activations in neighbourhoods such as Chip Bee Gardens, Keong Saik and Jalan Besar. We observed how the city of Milan comes alive during the Milan Design Week and remarkably, there's no government funding. It's because people see value in it. Design and food are two industries that can spill over and activate the entire city. You couldn't do that will other industries such as oil and gas!"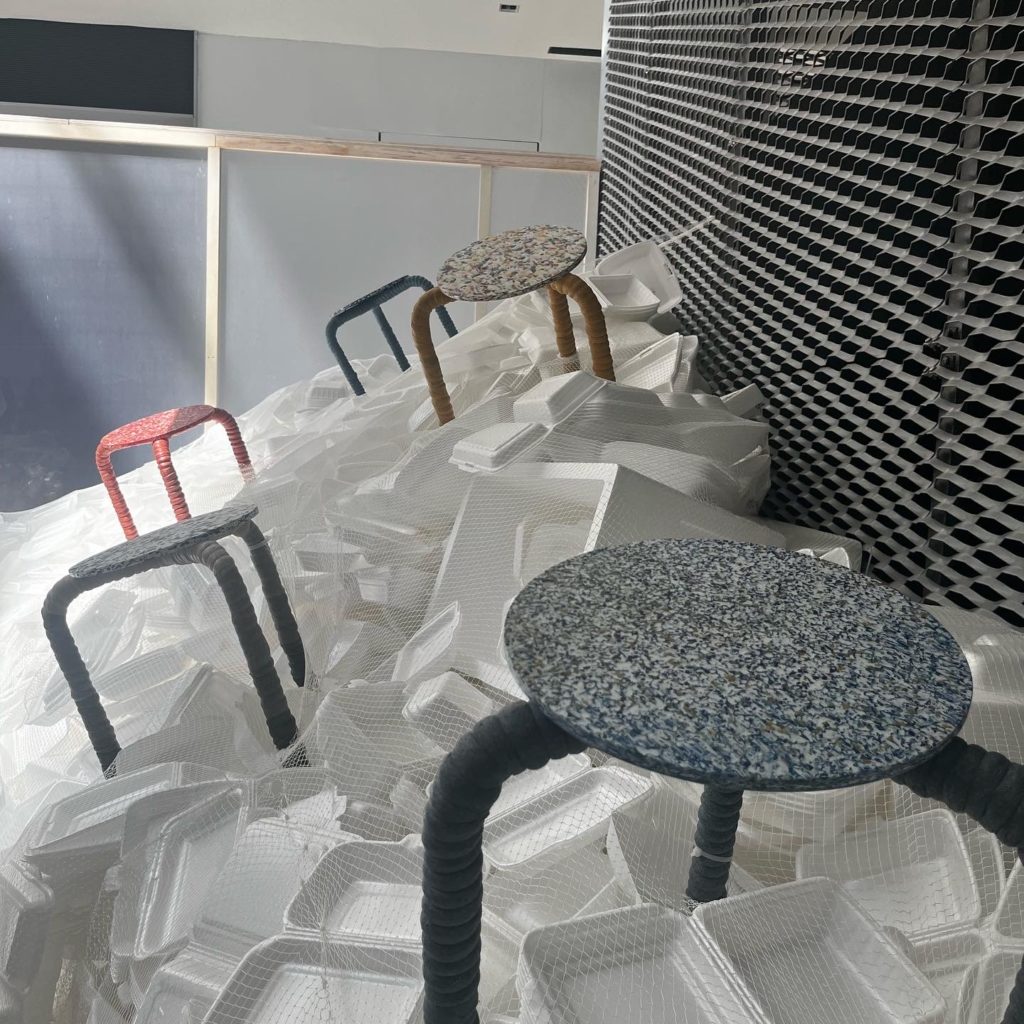 In the next few years, Mr Wee says that along with the three pillars, there will be additional and fresh programming. "We want to investigate our own place and how it is different from other cities that have a longer design history," he reflects, narrating an anecdote about how Singapore has come to be viewed as a futuristic city. "One of the producers of the Westworld, the popular neo-Western American television series, is friends with Danish architect Bjarke Ingels. When he asked Ingels about possible locations to film the dystopian futuristic series, the latter suggested Singapore and it became one of the most recognised film locations."
Mr Wee has several years of design and architecture practice behind him that complemented his management role at DSg. "When I first started practising in 2006, I wanted to do an experience design practice and an architecture practice. I had to register a company name that needs to be approved by the Board of Architects. I submitted an application for my company to be called Kennel, inspired by a project I had done on a dog shelter back in school. It got rejected on the grounds that it's a frivolous name for an architecture practice. I tried to reason that there's are practices in the UK called Tomato and Funk," he quips. Later, he formed two distinct companies – Annexe for architecture practice and Kennel for experience design. Mr Wee's entrepreneurial venture was followed by a stint at the well-known Singapore architecture practice Ong and Ong.
With extensive experience ranging from design, experience design and design thinking services, the prolific thought leader posits that there are so many ways that allow you to bring value to shaping the success of a space or brand. He has also had teaching stints in architecture, interior and service design. After leaving Ong & Ong, he was appointed to the expert advisory panel for DSg. When the erstwhile executive director had to relocate to Paris with her husband, she asked Mr Wee if he would like to take over her job. "They were looking for someone who had a broad enough industry experience and who would understand Singapore and design a strategy for a vision that we were striving for. That's how I came on board," he shares.
But going into public service was something that Mr Wee admits he had to mull over. "I'm a creative person, not a civil servant but knowing the industry helped," he explains. "I can understand and connect with that. But creatives see the world differently and I knew I could be a voice to them. We started engaging with people on the ground and ca Good Design Research programme was one such initiative. Having started a practice from scratch and also having worked in a large practice (Ong & Ong), you kind of see the different viewpoints. Singapore is a small, commercially-driven market. Most of the time, you need to outgrow your market else you will always be pitching for the same work. When you compete overseas, you need a point of view and you are not going to get it from just developing the commercial projects driven by the client."
He further shares that the Good Design Research programme driven by IP and informed by certain topics strives to address the challenges of developing a unique viewpoint. For some participants, it led to an entirely new venture, and for others, it led to a deepening of practice that makes them an expert in having developed unique knowledge of something.
"Small practices might not be able to undertake self-funded research projects due to the resources required," says Mr Wee. "DSg saw an opportunity to engage with them and provide the support they required. We now see applications coming in from people who are teaching in universities and working in design studios within corporations. These people want to work on research projects that might be out of their remit but they feel they can bring a fresh point of view. I believe this could be the seed and I hope that Singapore can really be a design research hub."
However, he is quick to point out that while there is a lot of technology and design research-driven innovation in Singapore, it is extremely important to understand what is contributing to the translation efforts of projects. "The possibility of technology is only realised if it can be translated into something meaningful for people – that is design," he says.
Another successful programme launched under his leadership – Business of Design (BOD) – aims to help Singaporean designers find access to new markets. "As the executive director, when I travelled to London and Milan for the design festivals, that's when you realise that a lot of relationships are built during these events," he says. "There are people who write about you. In Asia, you are a bit further away from the commercial nodes. Unless you're well connected and funded, you'll not plug into these things naturally. So we wanted to be either the bridge or the facilitator through programmes such as BOD.
RECOGNISING THE VALUE OF DESIGN
Having run a practice based on design thinking, Mr Wee also championed yet another initiative titled the Business Value of Design for local companies and non-design practices. Referencing consulting agency McKinsey's design index launched a few years ago that evaluates the design maturity of the company, Mr Wee was inspired to push for local companies to adopt the key markers. He shares that the index is tied to a set of actions such as leadership, processes, systems, prototyping, user-centric, testing, development, and collaborating with external partners, among others. The metrics have to be quantifiable.
"There is huge potential to build upon it," he says optimistically. "In the index, for example, a mature company will be someone like Apple. It takes time to shift cultural mindset where it is common for designers to be, at any point of time, deep in investigation and research, while also doing commercial work simultaneously. Companies are beginning to take this index more seriously to be more user-centric."
Stressing the need to cultivate a design ecosystem, Mr Wee hoped that schools will work with designers so that it can be a ground-up movement. "In primary and secondary schools, for example, students get the opportunity to take an applied learning programme with one of our award-winning designers who will work with the school."
He recounts an experience when he spoke at a pre-university seminar that included a track on innovation. "DSg also has a scholar's programme. The truth is that most people are not exposed to the ambit of design. They associate design with interior, architecture and product design. Creative thinking is offered in a different environment. It is for people who want to make an impact."
ADDRESSING THE CHALLENGES OF BEING A SMALL MARKET
Mr Wee admits that Singapore is a small market and it can be expensive for designers to set up their practice. "The perception of design as a career is still non-existent," he explains. "Parents prefer their children to be doctors and engineers because they have a limited view of it. We need to help those who have the passion and courage to get into this industry and help them build a business."
He shares that during Covid-19, a lot of design firms were hiring more. "They embarked on transformation and ended up growing," he says. "Covid-19 allowed the time to reset, and deep dive into the research and design process. It allowed them to build deeper domain knowledge. People can't just design in the way they used to before. Now, they have to inform the client what sustainable design looks like, and what is responsible design, especially when clients don't give straightforward briefs. They come to designers with challenges. They want designers to provide a creative perspective to a problem. This has also allowed designers to create new ventures. For example, Off Cut designers – one of the Good Design Research programme participants – took the off-cuts from factories and created something out of them."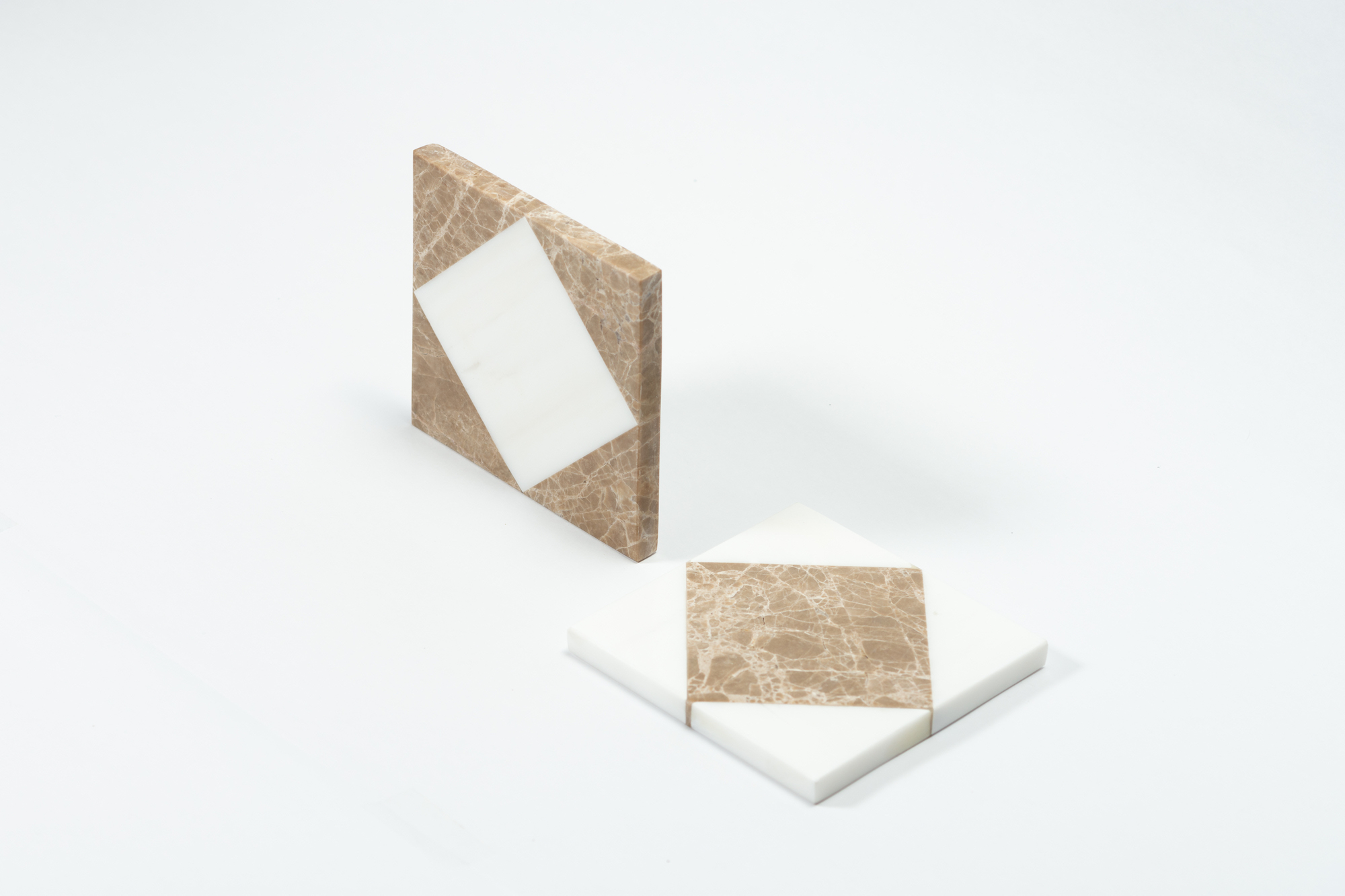 He also cites the example of fashion designer Gin Lee, who wanted to solve the problem of fashion waste. "Her company creates on-demand outfits on the spot using on-site pressing and steaming methods. They needed help to develop the machine. The grant provided some funding for that. They started with bags and now make outfits."
The research-driven initiative offered designers a new perspective to work with. For example, President*s Award-winning designer Hans Tan put in an application along with one of his students to investigate Singapore's hawker culture and what makes it meaningful. "The recognition has always been about preserving hawker food and the hawker centres," shares Mr Wee. "But nostalgia and emotions come from the plates and tableware. The melamine company created these coloured plates unique to Singapore because it was meant to be a way to sort out plates according to the specific foods the different shops were serving. Now because of central washing, they tend to use the same white plate. So Hans wondered whether we can understand the mechanics behind this and explain the sort of atmospheric quality of the hawker foods. For instance, char kway teow (stir-fried noodle dish) sits really nicely on an orange plate and unappetising on a white plate."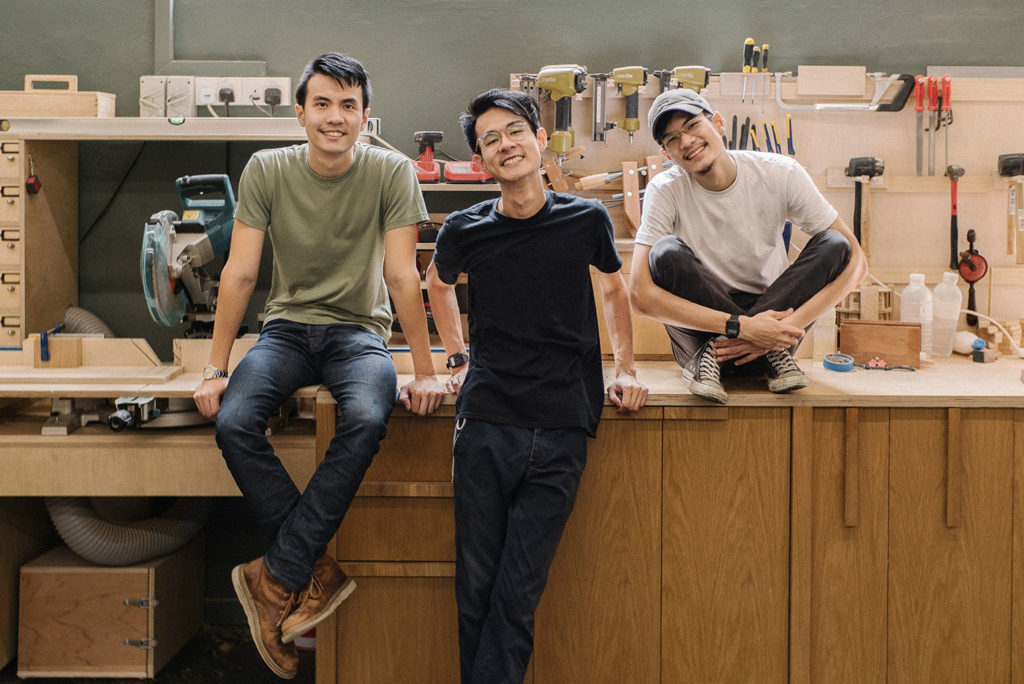 Similarly, furniture maker Roger & Sons wanted to figure out how to use the felled local trees. "Around 1,000 trees are felled every year and they have some amazing stories," says Mr Wee. "It could be in someone's backyard or in a park. Using a technical process, they figured out how to stabilise the wood."
The programme has evolved since it first began. He shares that now there are knowledge partners that invite challenges for designers to respond to. For example, ride-hailing and food delivery company, Grab put out a food packaging challenge for designers. Another Singaporean designer, Felicia Toh, worked with artisans in India and the region to make clothes. She collaborated with a pineapple company, using a technique to make the husk soft and create a loungewear capsule collection out of it. "These things are generated when we bring in other partners to the ecosystem," says Mr Wee.
MAKING CREATIVITY COMMERCIALLY VIABLE
He believes that coupled with the fact that Singapore is a UNESCO Creative City of Design, SDW will help to showcase homegrown as well as regional designers' talents to a wider audience. "It's like a start-up – it will get meaningful businesses in front of investors," he says. "There's a lot of capital in Singapore and they can provide the conduit. For example, the Index Project in Denmark has a fund for the development and innovation of design."
After the disruption caused by Covid-19, SDW is one of the large-scale industry event – some components are available in a hybrid version of physical and online – that will welcome overseas visitors. Mr Wee opines that events such as SDW will allow foreign visitors to see the creative spirit in the country. "They have this notion of Singapore being sterile and rules-driven," he says. "We want them to see and explore futuristic design possibilities that impact society. We want them to see what Asia is doing and what design looks like in Singapore beyond lifestyle portals. Singapore has a unique environment but what we are doing here can be recreated elsewhere and benefit others. Design should be an enzyme for progress and an ally for strategy to make the world a better place."
You might also like:
Inaugural FIND Design Fair Asia brings the best of global creativity to Singapore
Paola Antonelli and Thomas Heatherwick among other thought leaders to speak at Singapore's inaugural Design Futures Symposium 2022
DSg head Dawn Lim discusses the future of Singapore's design industry and its global ambitions ahead of Singapore Design Week 2022