Paola Antonelli, senior curator of the Department of Architecture & Design as well as the director of R&D at the Museum of Modern Art, New York City, and British designer Thomas Heatherwick are among the well-known names who will speak at the Design Futures Symposium 2022 in Singapore. Conceptualised by Ms Antonelli, who is well-known in the design industry as a thought leader and for her curatorial work, will focus on the design of the future and the future of design, assembling a host of distinguished designers and thinkers from Singapore and around the world. Together, they will probe some of the critical ways in which design is fundamental to strategies for the future, and an enzyme for progress. The programme takes place as part of a slew of events taking place during the ongoing Singapore Design Week 2022.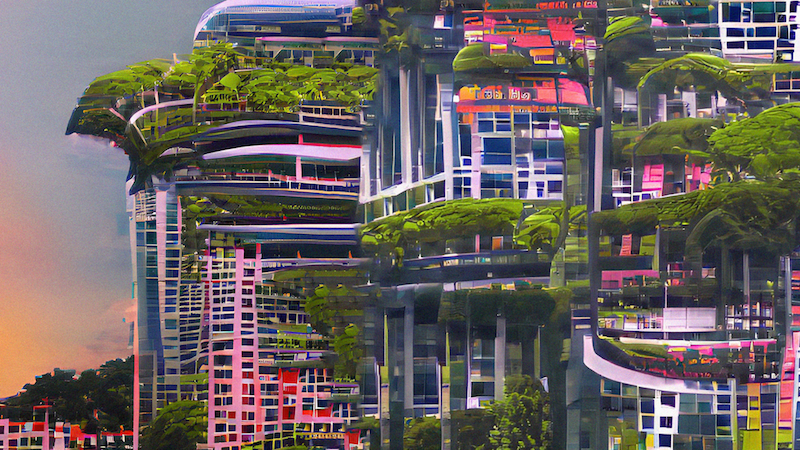 A diverse lineup of content and speakers will address issues such as design approaches to complexity, systems, and prototypes; the imperative of regenerative design; designing for local and global challenges such as ageing populations and dense, low-carbon cities; how design can optimise human experience within the rest of nature; and how design can harness technology to build a better and more inclusive future.
The line-up of speakers includes Prof. Lim Siong Guan, professor, Lee Kuan Yew School of Public Policy (Singapore); Dr Emi Kiyota, associate professor, National University of Singapore and director (Programme), Health District @ Queenstown (Singapore); Thomas Heatherwick, founder of British design and architecture studio Heatherwick Studio; and Natsai Audrey Chieza, founder and CEO of R&D studio Faber Futures that creates biologically-inspired materials.
The first session of the symposium will investigate system thinking and the practice of prototyping as key concepts to engage with complexity and envision a better future for all. Singapore is a design in continuous progress, a highly complex system, and an exquisitely prototyping city. The first session will probe the potential of these concepts via past and future examples of projects at all scales that use design to address critical challenges that are specific to Singapore and might inspire the rest of the world.
The second session will open a new worldview – to the local, regional and global systems; to the world of design; to the role of designers and citizens, and to the agency people have to steer the course of action. Focal points will be regenerative and investigative modes for design, their expansive circumferences of impact; and the role of innovation, particularly with reference to how technology can be a force for good when grounded in healthy values and constructive vision.
The final session will refocus on Singapore, seen through the eyes of designers, both local and international, that are engaging with its future. Using Singapore – a model compact city – as a reference point, this session will consider what could come from a reframing of the metrics of cities through a less technical lens, and how resilience could be developed and harnessed as a result to help cities thrive and flourish.
Design Futures Symposium will take place on September 20, 2022 at the Victoria Theatre from 2pm to 9pm.
You might also like:
DSg head Dawn Lim discusses the future of Singapore's design industry and its global ambitions ahead of Singapore Design Week 2022
OMA and Potato Head Bali join hands to bring zero-waste exhibition to Singapore Design Week
Re-Route Festival by Plus Collaboratives navigates Little India through design and storytelling