In an exclusive interview, Dawn Lim, the new Executive Director of DesignSingapore Council (DSg), shares how after a hiatus of two years, the upcoming Singapore Design Week (SDW) will rejuvenate the industry as it makes a foray into new territories and the path ahead for local creative practitioners.
When it was announced in 2019 that Singapore Design Week will be taking a two-year-long break to recalibrate and come back in a refreshed format, no one could have seen the prescience behind the decision. In April this year, Ms Lim was appointed the executive director, taking over from Mark Wee, who remains on board as an advisor.
Till 2019, SDW took place annually in February alongside the Singapore International Furniture Fair. Following the two-year-long break, it was decided to schedule it in September, adding the programme to a vibrant annual calendar of global design events that take place between September and December. The objective behind the hiatus was to provide wider exposure to the local talent and businesses while projecting Singapore as one of the global design capitals.
To prepare and launch this new mandate, Ms Lim, who comes with extensive business and new markets experience, which she honed at the Economic Development Board (EDB) – a statutory board under the Ministry of Trade and Industry of the Government of Singapore – has hit the ground running. As a senior management executive, she is well-versed with the intricacies of business development and trade possibilities.
However, Ms Lim is equally familiar with the power of good design and its immense impact on the betterment of society. Among those architects and designers whose work she admires are WOHA, Safdie Architects and jewellery designer Maddie Barker.
CREATING A SUSTAINABLE BUSINESS MODEL FOR CREATIVE PRACTITIONERS
Leveraging her own professional experience and Singapore's status as a global epicentre of trading and commerce, Ms Lim iterates that this strong focus on trade and business helps to lay down a strong foundation for the design industry. "On the back of this foundation, we want to ensure that designers and creative enterprises have a good business model that is sustainable," she says. "We have quite a few programmes to help the companies and designers to figure out what is a suitable and sustainable model for them; what client segment should they go for; and how do they identify the right partners.
She highlights that taking a cue from the EDB, all the initiatives at DSg are designed to build an ecosystem for the partners. "It's a model that we call plug and play across the entire spectrum of value chain," she adds. As such, with her international experience at EDB, Ms Lim says that DSg can step in with its ability to identify partners in areas such as manufacturing and distribution and help the designers make important connections.
A COLLABORATIVE ECOSYSTEM INSPIRED BY TECH STARTUPS
Programmes such as Business of Design (BOD) – an initiative by DSg that pairs designers and design entities with mentors to find access to certain markets – have been instrumental in advancing the reach of Singaporean designers in the global market. Designed to focus on topics such as identifying target segment and clients, how to get access to them and opportunities to scale up, the initiative has helped designers such as Olivia Lee, Scene Shang, Roger & Sons and WOHA Design, the product design arm of the globally-renowned Singaporean architecture practice WOHA, to scale to overseas markets.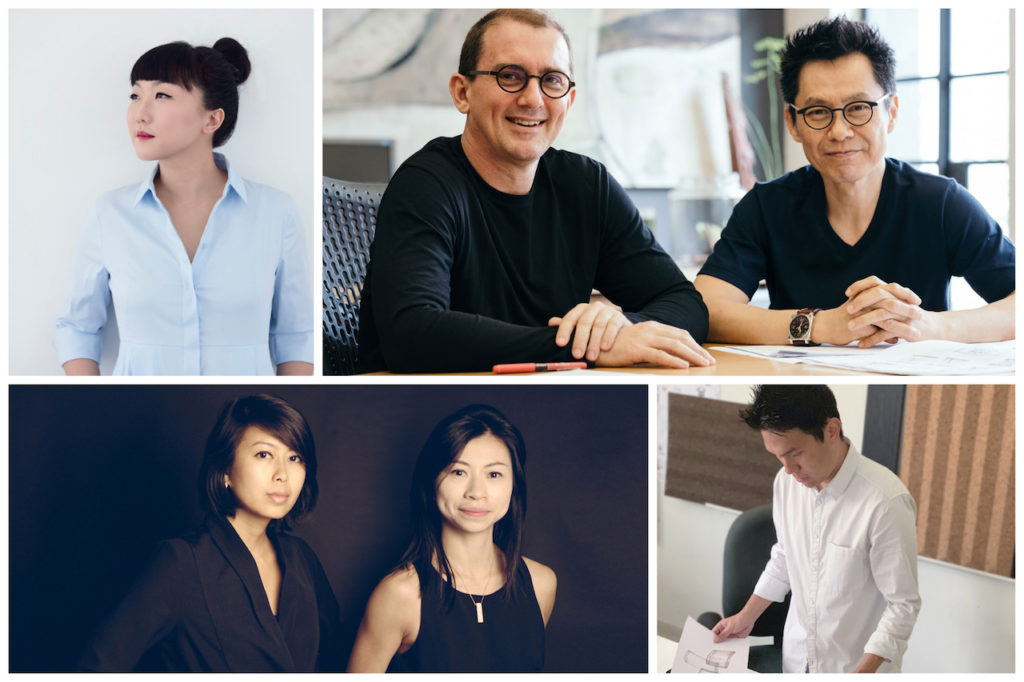 Among the participants, WOHA is already a big name. So how did they benefit from the programme? "When they want to reach out to new markets, the dynamics change and programmes such as BOD enable them to deepen their domain knowledge further," says Ms Lim.
She is a big believer in the power of networking and collaborating with industry stakeholders. To this end, she would like to encourage local designers to tap into the strong network of trade and business associations that DSg works with. "Singapore Furniture Industries Council is one of our partners," she says. "They are supporting local designers to set up shop at FIND Design Fair. Pre-Covid-19, they worked with Enterprise Singapore to take our designers to certain markets and meet international partners." Other networks and associations that she highlights include the Design Business Chamber of Singapore, and domain-specific bodies such as the Singapore Institute of Architects (SIA), who might have explored similar paths previously. "Designers can learn from them, benefit from the word of mouth exposure and explore scaling up opportunities.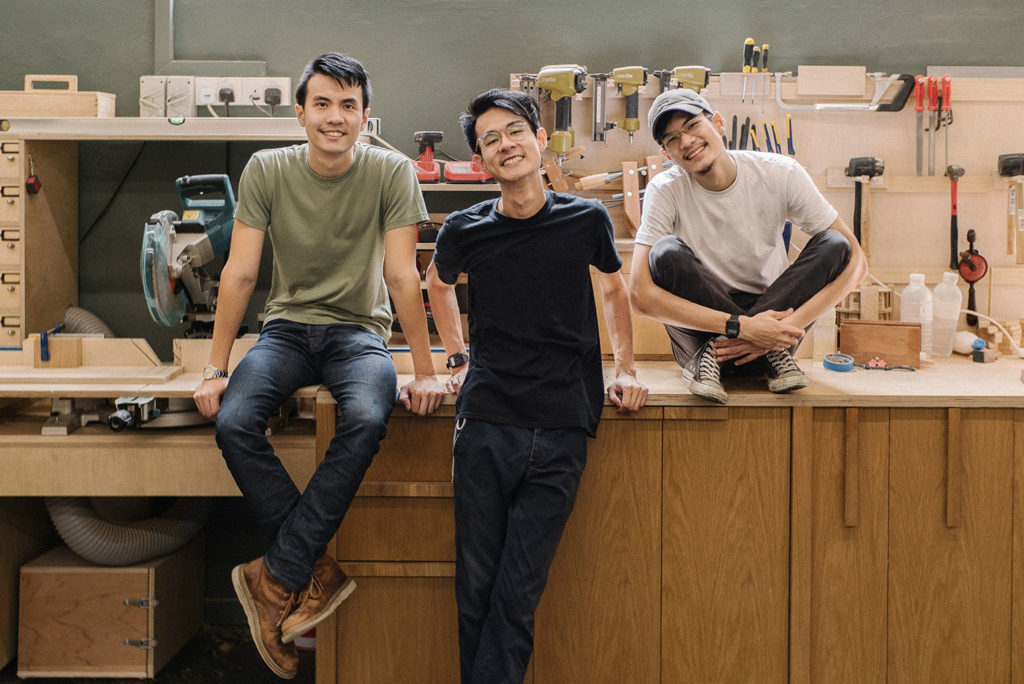 Having closely studied the business model of tech startups, Ms Lim opines that it is something that the design sector could explore as well. "We have seen how in a tech startup, a tech expert partners with a business person," observes Ms Lim. "Such a model has really flourished. We know it works and we could explore this in the design sector as well."
With an array of programmes in place, plenty of opportunties and challenges lie ahead for DSg, something that Ms Lim to is keen to address following new industry dynamics post Covid-19. "The pandemic has given us an opportunity to reframe, refocus and accelerate going forward," she reflects. Under her predecessor, Mr Wee's leadership, DSg launched pivotal programmes such as the Good Design Research Programme that centred on the community and sustainbility impact of design.
WITH AN EYE ON FUTURE, TACKLING THE CHALLENGES AND OPPORTUNITIES AHEAD
The underlying strategy for the DSg in the years ahead is very much focused on mapping the future trends against the backdrop of a VUCA world. "We are on the cusp of a whole bunch of global trends and volatility. We have the geopolitical issues such as the Ukraine war, China-US tension, there are challenges within Southeast Asia, climate change, urban density, ageing population and technological changes that are accelerating faster than ever before," says Ms Lim. "Metaverse, Web 3.0 applications, we have made huge strides in the last five years in terms of technology and its adoption, so you can only imagine how fast it will move in the next five to 10 years."
As one of the three challenges, she adds that at DSg, they will keenly study the role of design in impacting the emerging trends and conversely, how will the global developments impact the growth of the design sector. As such, one of the three pillars at the Singapore Design Week is the aptly named Design Futures that will establish thought leadership and the future of design, and how design can bring about a change for the future. "Singapore is a global hub for trade, commerce, historical ties, we are at that nexus of all these flows and we are in a very good place to establish some thought leadership around these topics of interest," says Ms Lim.
With an eye on the future trends, the programme will investigate how designers connect to the trends of the future in terms of building up certain competencies and abilities so that they are ready when the market is ready. She cites the example of Metaverse that is fast gaining ground among creative practitioners. "For example, we can look at how can architects transition from designing for 3D spaces to designing for Metaverse and how do we help them connect the flow using the same architectural principles?"
The second challenge focuses on the crucial role of education and skills that need to be nurture the next set of human-centred creative thinkers and problem solvers. "We need to enter our education system to infuse some transdisciplinary design skills for our students," shares Ms Lim. "We work closely with institutes of higher learning and the Ministry of Education on their design curriculum. I hope we can expand more design competencies into our education system such that our students come out with some basic knowledge of problem solving for challenging situations. We also need to look at the existing workforce. How do we help them acquire such skill sets while they are working? To this end, we established the School of X two years ago, an inhouse design consultancy and practice that goes out into the community and government to conduct workshops and work with groups on their problems and use the design methodologies to help them get through these challenges. We have to work with parents, educators, working adults and lots of stakeholders."
The third challenge is to change the perception of design. Essentially, this will see the organisation working with people and stakeholders who play an influential role in shaping what the public understands about design. "There is so much impact that design can have on the way we live, work and play in our communities," Ms Lim suggests. "Design is more than just form, it's also function. Take, for instance, the Dyson hairdryer – it's not only visually striking but also innovative in the way it functions or the Tesla EV – you can understand the design principles that have gone into it. It's beautiful to look at but there's so much of the functionality that has been thought through."
SHOWCASING THE SINGAPORE DESIGN BRAND AS A REGIONAL DESIGN HUB
Referring to Singapore's strong manufacturing and R&D base as well as trade and commerce set-up, Ms Lim opines that the industry by extension can be much larger and economically beneficial. "I'd like the broader community in Singapore to connect design with every part of their lives. Our products and policies, how citizens interact with the Government – it's all deliberate and thought through and by design.
Such an all-encompassing view of design will be reflected in SDW that is coming back in a rejuvenated form that will dive into the forward-thinking trends, commercial opportunities and the impact part to inspire for the future. Comprising of three pillars: Design Futures – focusing on a future-oriented city; Design Marketplace – showcasing the works of local and Southeast Asian designers and projecting Singapore as a hub for regional design talent; and Design Impact – will shed light on people-centric challenges and innovative solutions to create a better world. This will be accompanied by a set of curated tours that will be open to the members of the public.
"The aim is to encourage people to visit some of the successful community projects by some of the previous recipients of the President*s Design Award and understand how their designs are changing and impacting the way we live as a community," says Ms Lim. "The spaces are always designed as part of a larger precinct, keeping in mind the behaviours you want to generate. Our younger designers are from a generation where ethical consciousness matters a lot to them."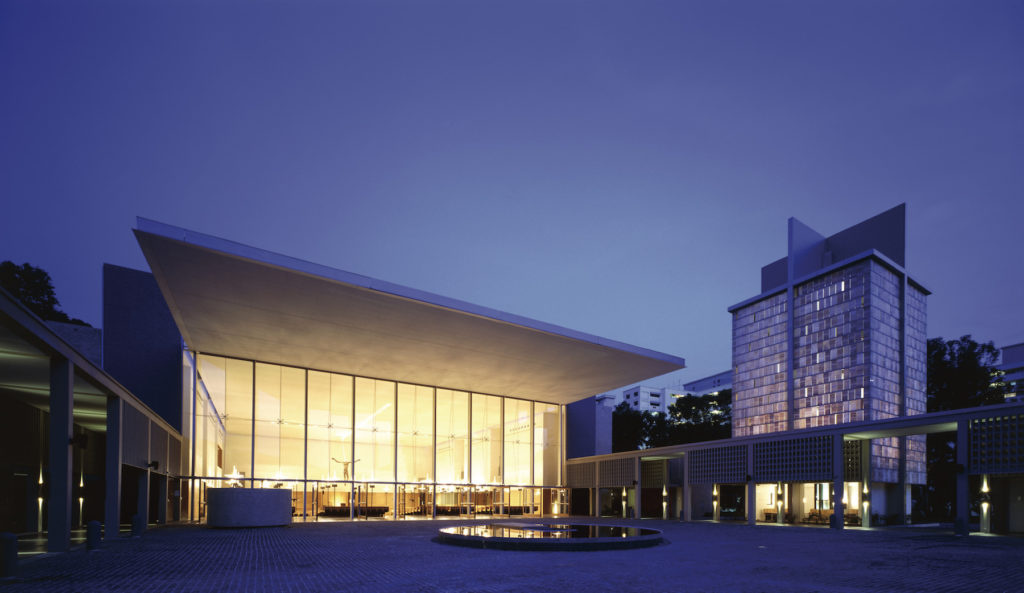 During Covid-19, most events went online and as SDW makes a return in an offline format, supported by the hybrid platform for some components, Ms Lim stresses that design is still very much a human-centered discipline. She cites Milan Design Week that took place in June this year after a gap of two years and was rather successful. "It took place with some initial trepidation but it recorded a large number of participants – more than 200,000," she says. However, technology has also enabled organisations to extend their reach. SDW has also embraced the advantages that technology portends. For the Design Futures symposium, For Design Futures Symposium, videos of sessions will be made available free after the event for the overseas audience.
On how she envisages DSg's role in the next five years, Ms Lim contextualises it within the framework of opportunities and challenges that she is working with. She believes that the role of DSg is to expand the platforms to explore sustainability themes, how tech will interact with people, and create inclusive and accessible spaces. "My hope is that people will recognise and associate the Singapore Design brand as a future-forward brand. We have a point of view about the future and how design will change the future." she says optimistically. "Singapore is where the east-meets-west – we are a melting pot, people should recognise that Singapore is one of the global design hubs. The other part of it is infusing design into every aspect of our economy and society such that it is a core national skillset. The way we work and live and the way our students learn, businesses grow, they should all have access to that design skillset methodology that will help them. If we are able to do that, I will be very happy."
You might also like:
President's Design Award 2020 winners announced; include a popular design thought leader, architects and community projects
Four Singapore design studios share how they found global acclaim and new markets, with a little help from DesignSingapore Council