Japanese practice Atelier Tekuto has collaborated on a collection of seafront villas along a beach in Amami Oshima, part of the Kagoshima prefecture on Kyushu in Japan's southwestern end. DenPaku Tamamihe Beachfront MIJORA villas are owned and designed by architect Yasuhiro Yamashita, with each villa offering a panoramic view of the sea.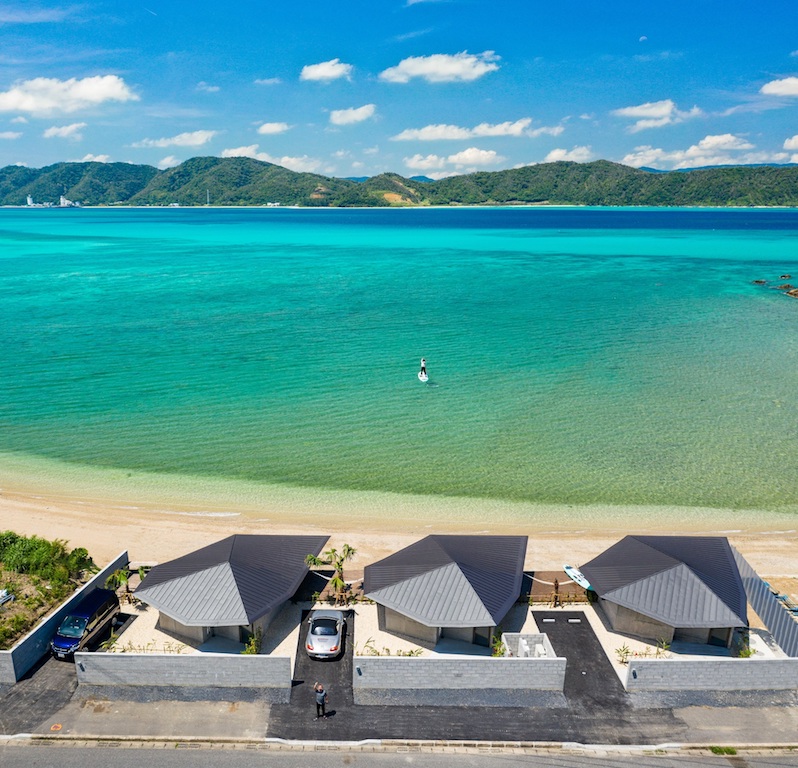 The 1,986m² development is composed of bold origami-like concrete structures topped by wooden roofs, inspired by the traditional Amamian architecture. The floor-to-ceiling windows frame the views outside and connect the interior with the exterior, creating a sense of oneness with nature.
Yamashita first started by renovating vacant traditional houses and converting them into lodging facilities, aiming to pass down the local traditional architecture and culture to future generations.
These properties not only provide places for tourists to stay in, but also eldercare facilities and immersive activities for tourists to interact with local people. It is an ongoing project to revitalise the local community, involving tourists and the locals to promote sustainable tourism on the island.
See the full gallery here:
Photos: Fukuoka Now
You might also like:
Tent-shaped wooden house in forest by Hiroshi Nakamura & Nap harks back to ancient Japanese living
Aman Kyoto by Kerry Hill Architects property draws on Japan's traditional minimalist ryokans and hot springs
Tokyo's coolest new hotel designed by Claesson Koivisto Rune opens in 20th century former bank building