One of the major considerations for the owner of this property in Bien Hoa city in Vietnam's Dong Nai province was to have a house that breathes on its own. Designed by Creative Architects (CTA), led by architect Bui The Long, the house features extensive use of bricks in an innovative way.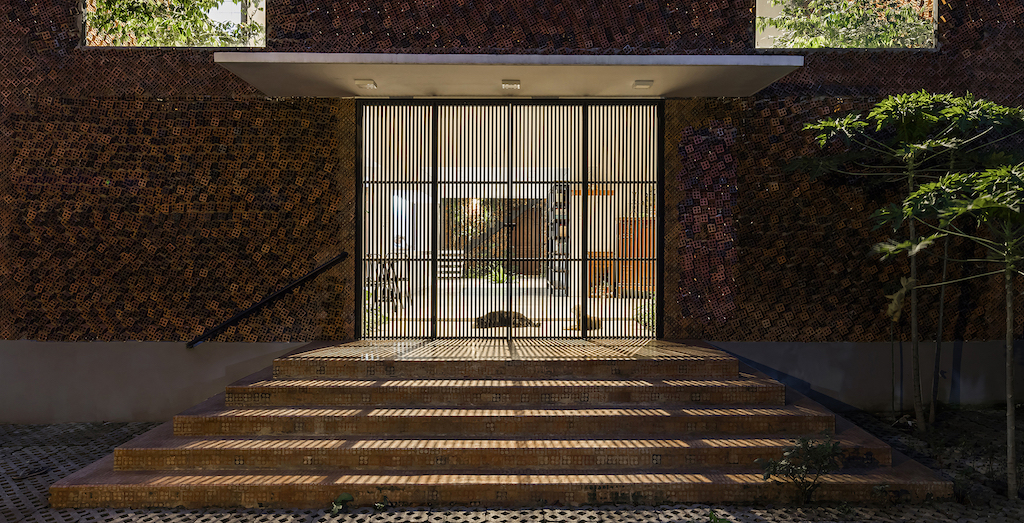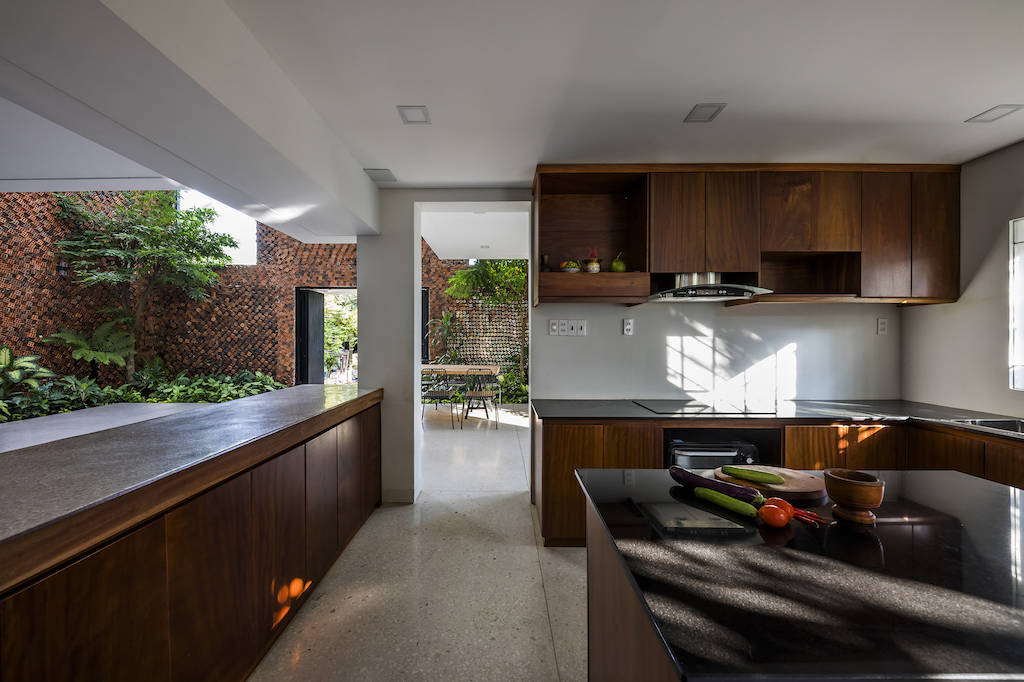 The 208m² Wall House is made up of eight separate spaces surrounded by ordinary walls. These eight blocks are interspersed and intersect at a common space, which is formed by the "breathing walls".
Open wall system is the first layer to prevent the harsh external climate effects. This protective shell is made of hollow bricks that are lined up in the opposite direction with the conventional method of construction. With such an arrangement, these hollow bricks create circulation of fresh air and natural light into the house.
The garden space acts as the second layer to prevent the negative impact of excessive heat and pollution on the living space inside.
See the full image gallery here:
Photos: Hiroyuki Oki
You might also like:
Tropical Space designs residence and cafe in Da Nang with three interconnected blocks using local clay bricks
Srijit Srinivas Architects designs a sustainable multifunctional house in India using bricks
H&P Architects designs a house in Hanoi with bricks and vernacular construction methods