Singapore-based ADDP Architects, the award-winning architecture firm founded in 1986, recently unveiled the design for Martin Modern, an urban residential project comprising two 30-storey towers in the upmarket River Valley neighbourhood. Designed to uphold the highest standards of sustainability, Martin Modern is yet another example of the firm's innate approach to architecture that has previously won acclaim for projects such as "Treehouse" (2015) and "Clement Canopy" (2019).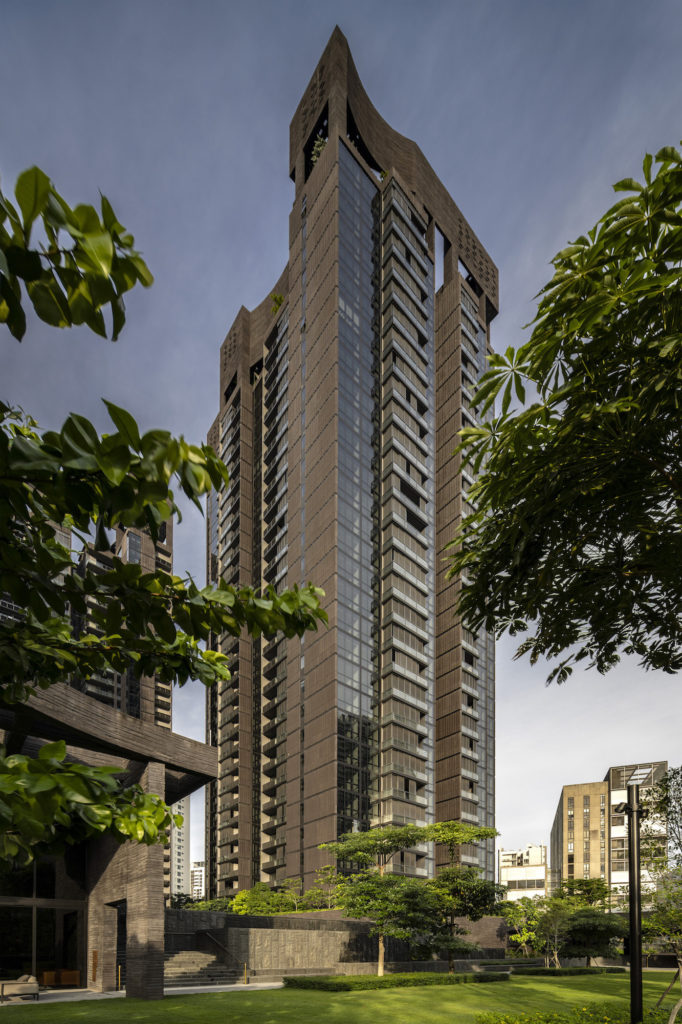 A home within a botanical garden and standing on a land size of 1.6 hectares, Martin Modern's two towers are enveloped by lush, green gardens by award-winning landscape architect ICN Design International. The structures themselves are limited to a 20% footprint of the entire site, creating more space for greenery and access to nature for its inhabitants. There are 15 gardens and lawns and more than 200 species of tropical trees and plants rooted throughout the various levels of the grounds. The Martin Modern project includes a forest trail, maze, "bio-pond," a bamboo grove and an aquatic garden between the two towers, along with "secret gardens" on the 30th-floor rooftop of each building. ADDP Architects collaborated with ip;li Architects for the design of the project.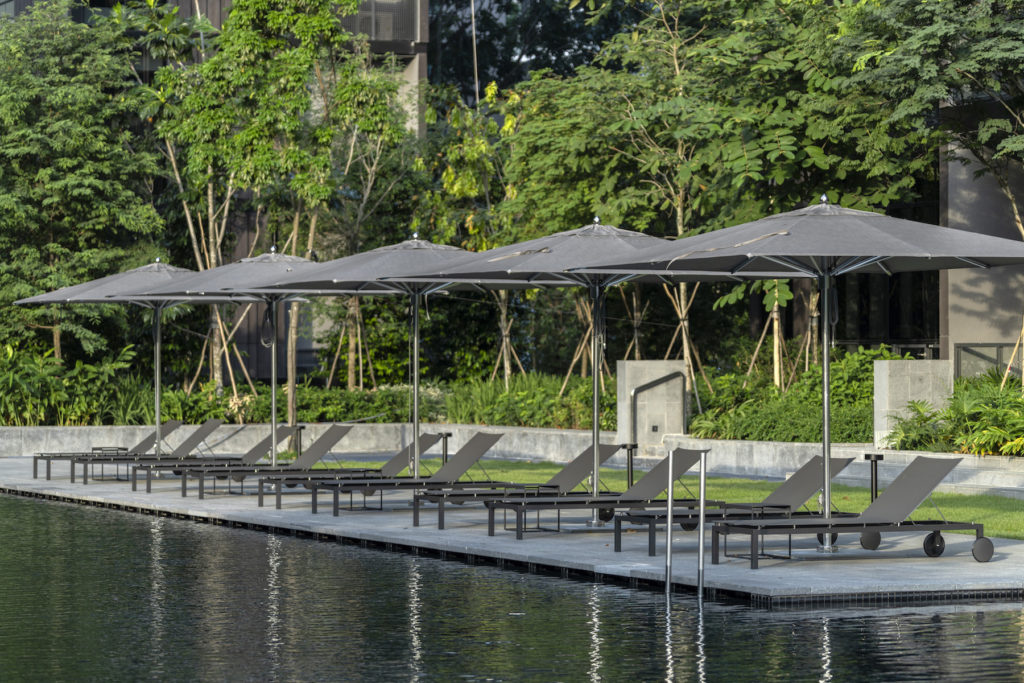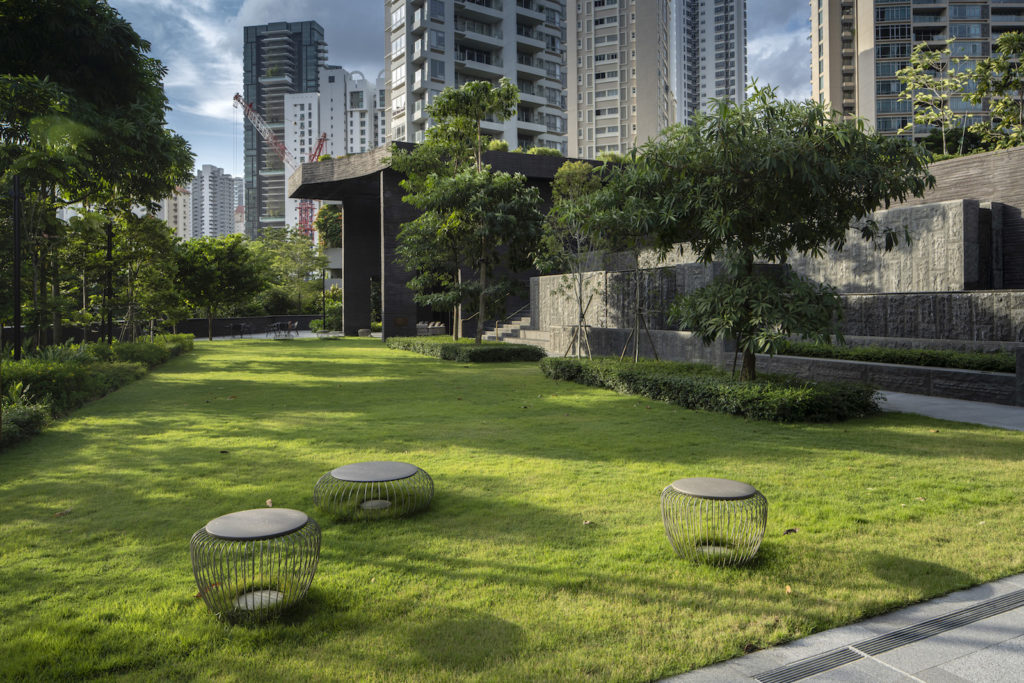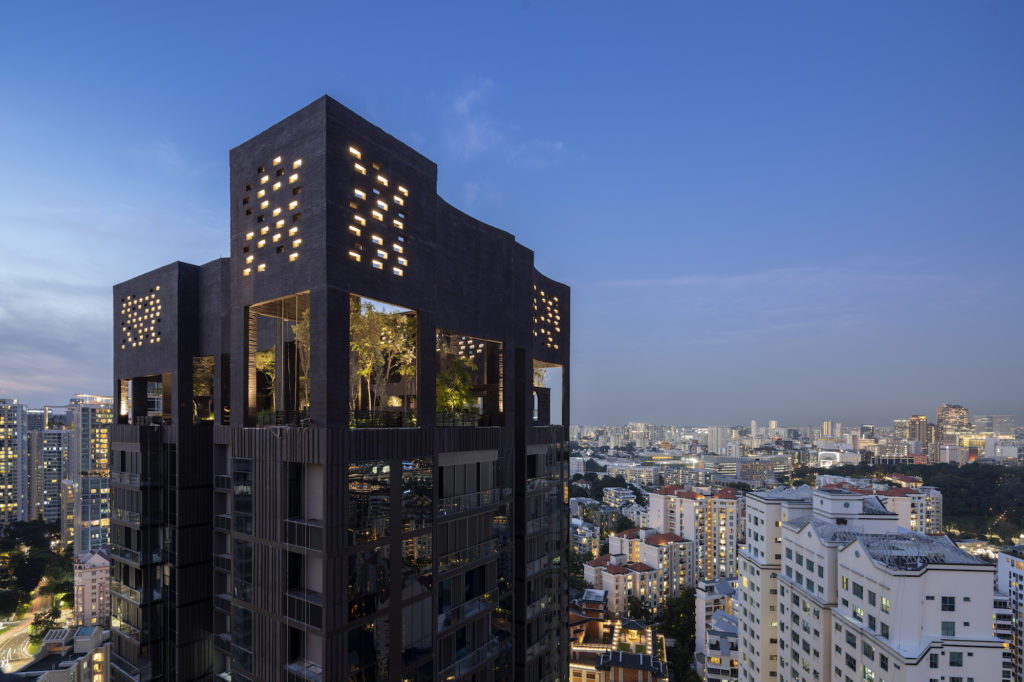 Martin Modern's tower blocks are orientated to allow for unobstructed views toward the internal landscaped space, while the higher floors provide a distant view of Singapore's iconic Marina Bay. In addition, both towers host rooftop gardens that provide enhanced greenery to the already verdant roof space. Within each unit, generous window heights promote air ventilation, while private enclosed spaces (PES) and balconies allow for an extension of indoor-to-outdoor living space and a seamless residential environment.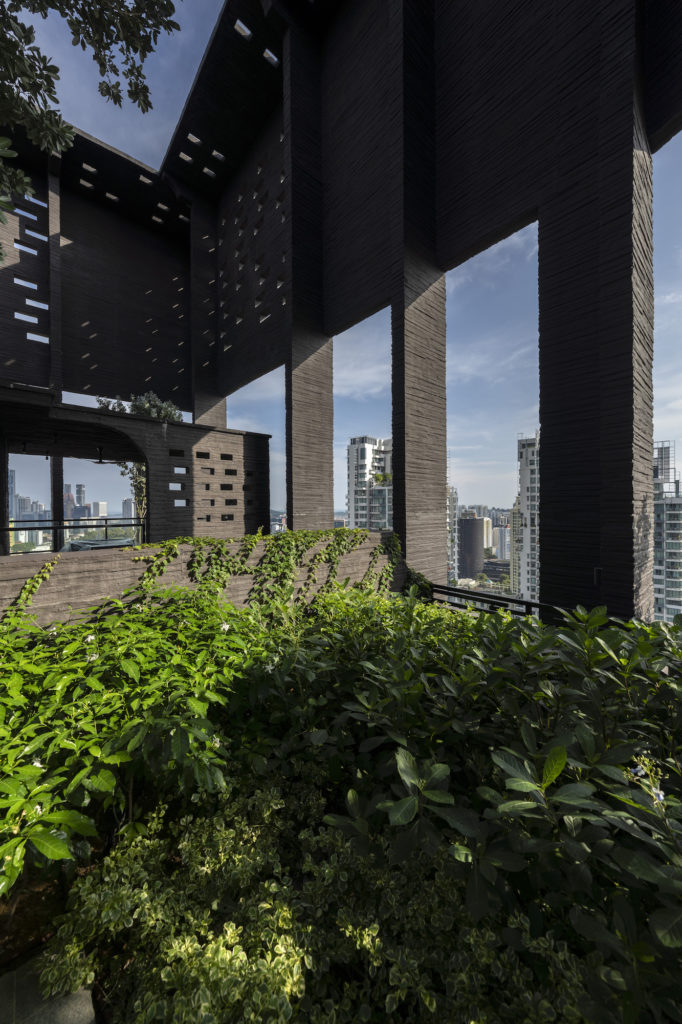 The project's green and sustainable products, energy efficient air-conditioner, lighting and water systems are incorporated into all units and common areas, allowing residents to reduce carbon footprint and create a better green living environment. ADDP Architects have long been lauded as a leader in sustainable architecture, and have been the recipients of the Guinness World Record, World's Largest Vertical Garden (2014), Singapore's Best Innovative Green Building (Gold), MIPIM Asia Awards and 'BCI Asia's Top 10 Architectural Firms. The Martin Modern is a development by GuocoLand Limited Singapore.
See the full image gallery here:
Photos: Darren Soh
You might also like:
ADDP Architects unveils sustainable high-rise twin towers overlooking conserved buildings in Singapore
KCAP Architects designs urban village-inspired residential development on former shipyard site in Singapore's Keppel Bay
DP Architects to design one of the tallest luxury residential towers in Singapore' s Orchard Road neighbourhood