Designed as a house-cum-coffee shop, the Cuckoo House is home to a family of four – a couple and their two children – located in Hoa Xuan neighbourhood in Da Nang city. Designed by Tropical Space, the project has been built using the local clay brick – a recurring material in the firm's work – which brings a familiar feeling to the user and has the architectural shape reminiscent of a cuckoo clock.
The 274m² Cuckoo House includes three blocks that are connected by buffer layers. These blocks are placed on another rectangular block which functions as a base. This base block is the coffee shop with the garden functioning as an outdoor area.
Three blocks above have been separated based on their functional use and linked by the buffer layers that are partially covered.
You might also like:
Chinthaka Wickramage Associates designs a house using raw bricks in dense Colombo suburb
Srijit Srinivas Architects designs a sustainable multifunctional house in India using bricks
Colourful kindergarten in Vietnam encourages safe exploration and nature-based learning
Block A houses the master bedroom over two floors. The upper floor is the bedroom while the lower floor is the bathroom and walk-in closet. Block B also features two floors – the upper floor is the kids' bedroom and directly below is the living room. Block C accommodates the kitchen and dining area.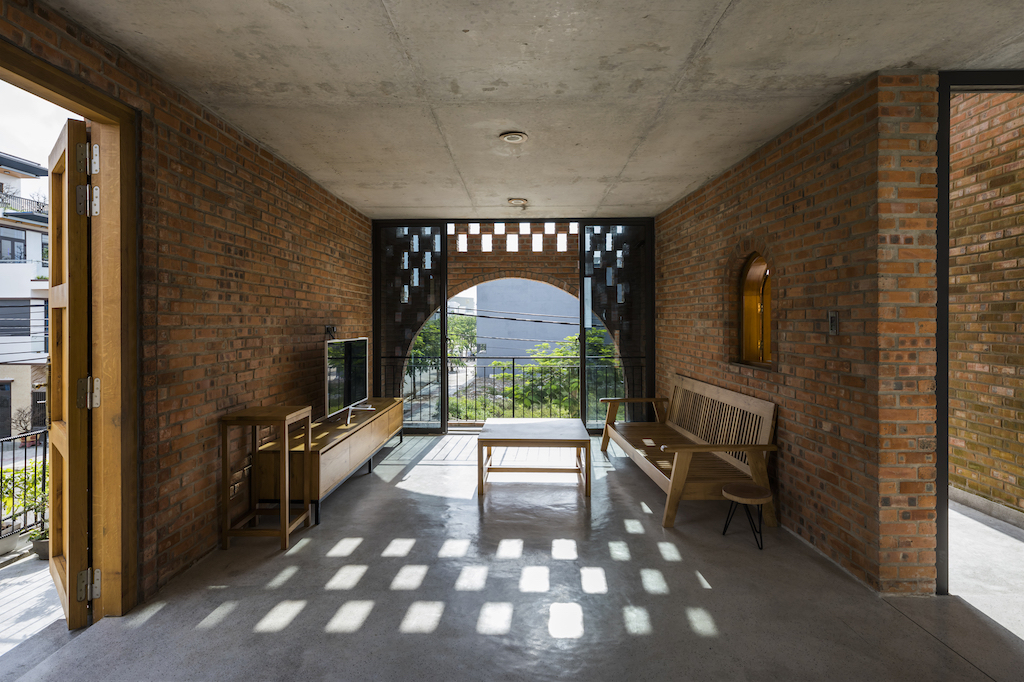 Most of the daily activities of the residents usually take place in the functional spaces. The architects have detached walls that are used to define the place and offer the interlinked buffer spaces to urge people to leave their rooms and spend time together.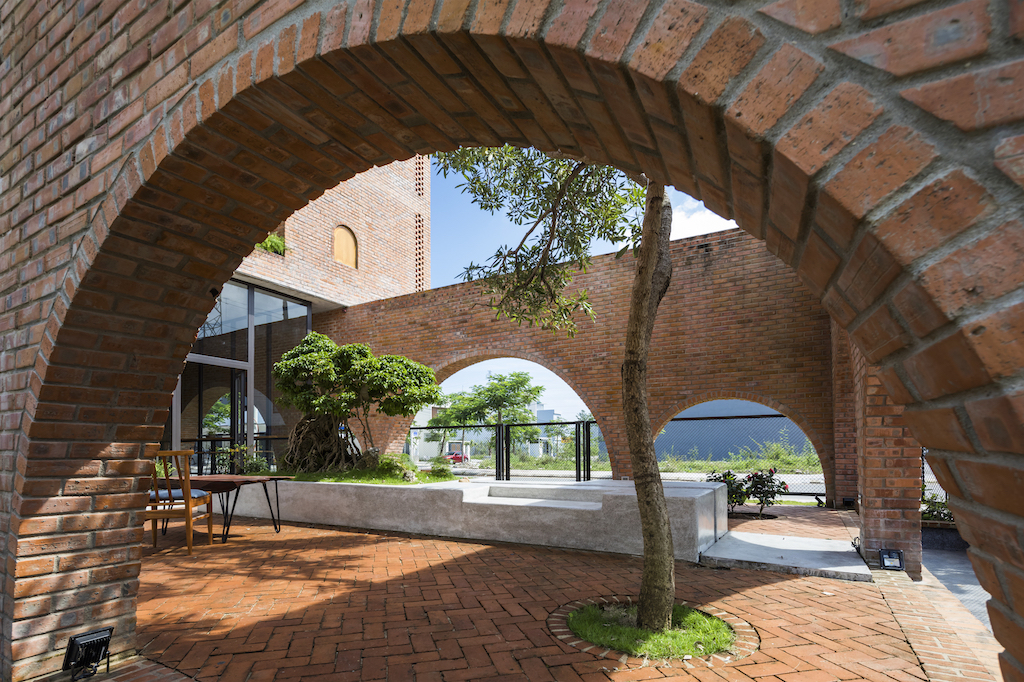 These buffer layers can be used flexibly, connecting the indoor and the outdoor of the house giving the owners option to either keep their family activities private or enjoy the outdoor area.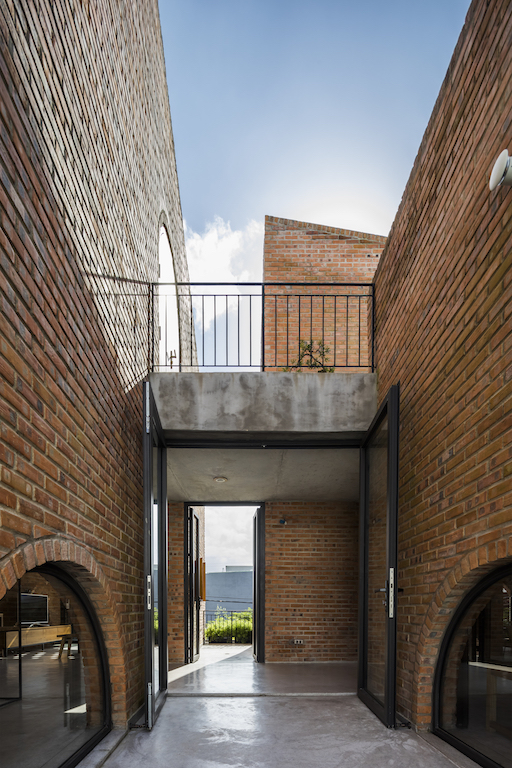 The buffer zones also impart porosity to the house and allow the breeze to go through all corners of the house and keep it cool during hot, tropical summer.
Photos: Oki Hiroyuki