Located in one of the densely populated residential complexes in West Java province's Bojongloa Kidul, CJ-House by Ruangrona architects stands out with its modern facade that is distinct from the traditional buildings in the area. While the massing in the front makes it closed and dense from the streetside, the opening is located on the side of the property.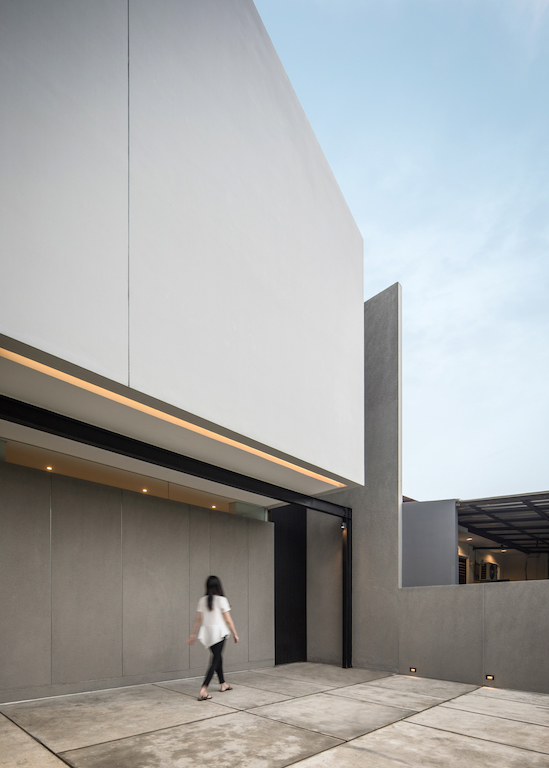 With openings on the side and more skylights, plenty of light still streams in despite the fact that it seems blocked in the front. To address privacy issues, the 230m² property has been designed inwards as it is surrounded by other houses in the area.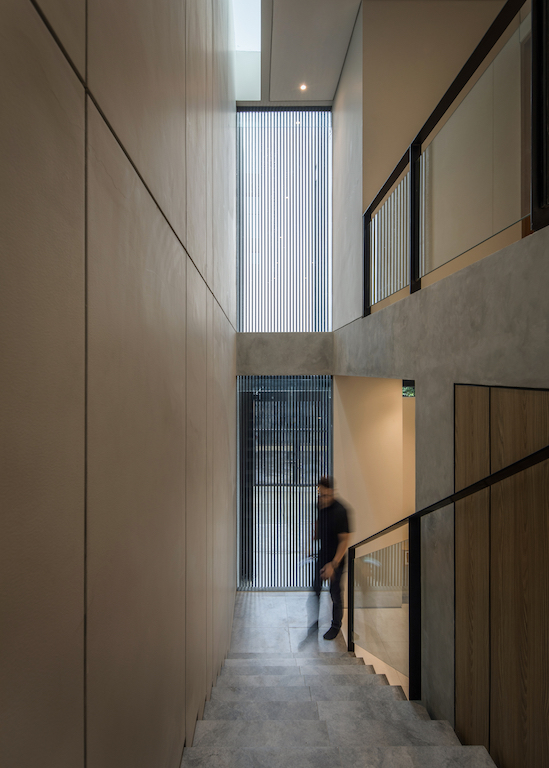 The challenge for the design team, led by architects Josephine Fitria and Monica Tiaradewi and assisted by Amalia Dian Utami and Ghusni Fauzan, was to optimise the small site. The client – a young, mobile couple with an active professional and social life – wanted a place that is low on maintenance but also comfortable at the same time. A garden opposite the entrance which looks out to all the rooms anchors the entire house.
You might also like:
Modern Bandung lakeside house by Pranala Associates highlights local materials and craftsmanship
Ruangrona designs a Bandung family home with separate masses to keep it light and airy
Delution studio creates a twin-house concept on a narrow site in Jakarta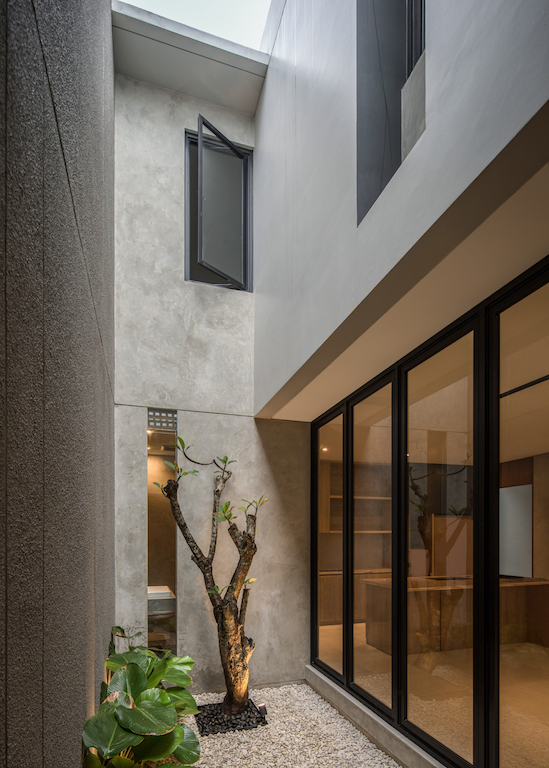 The staircase area is designed with glass openings to the outside of the building so that light can directly enter the house.
See the full image gallery
Photos: KIE