Founded by Josephine Fitria + Monica Tiaradewi, Ruangrona architecture firm has designed a family house in Indonesia's Bandung City, Indonesia, called the SH House. Located in a dry and dense neighbourhood, the 406m² house has been designed by the principals and assisted by Amalia Dian Utami and Ghusni Fauzanto, to maximise air circulation, indoor micro-climate and natural lighting.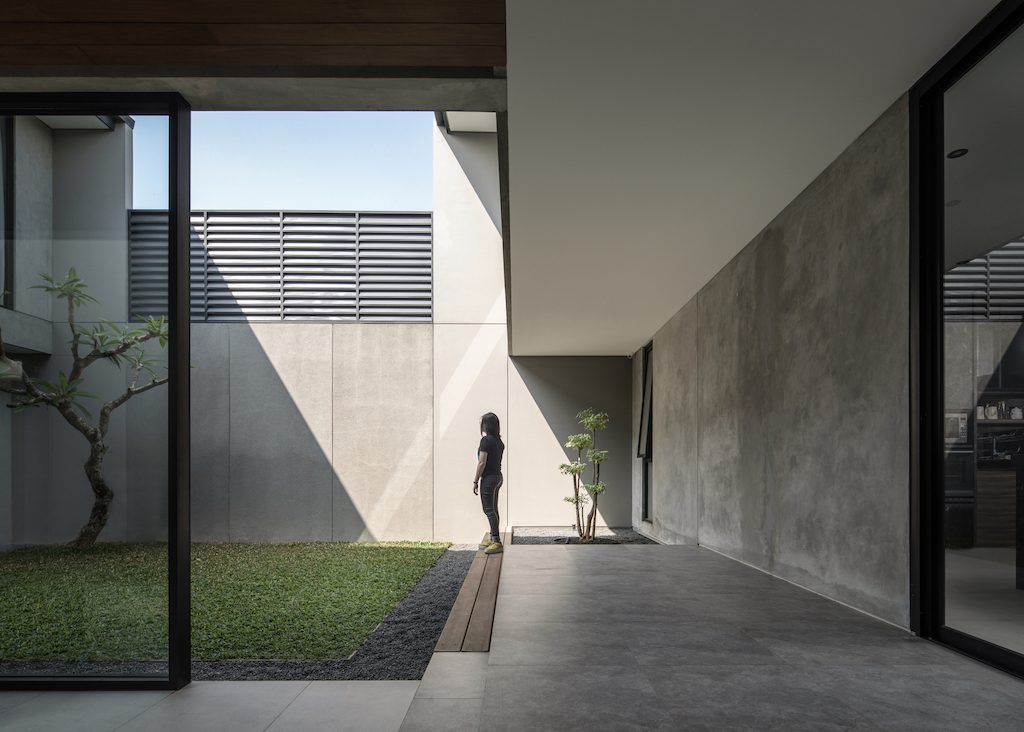 The private inner courtyard is an open area which creates different visual and spatial experiences in every room.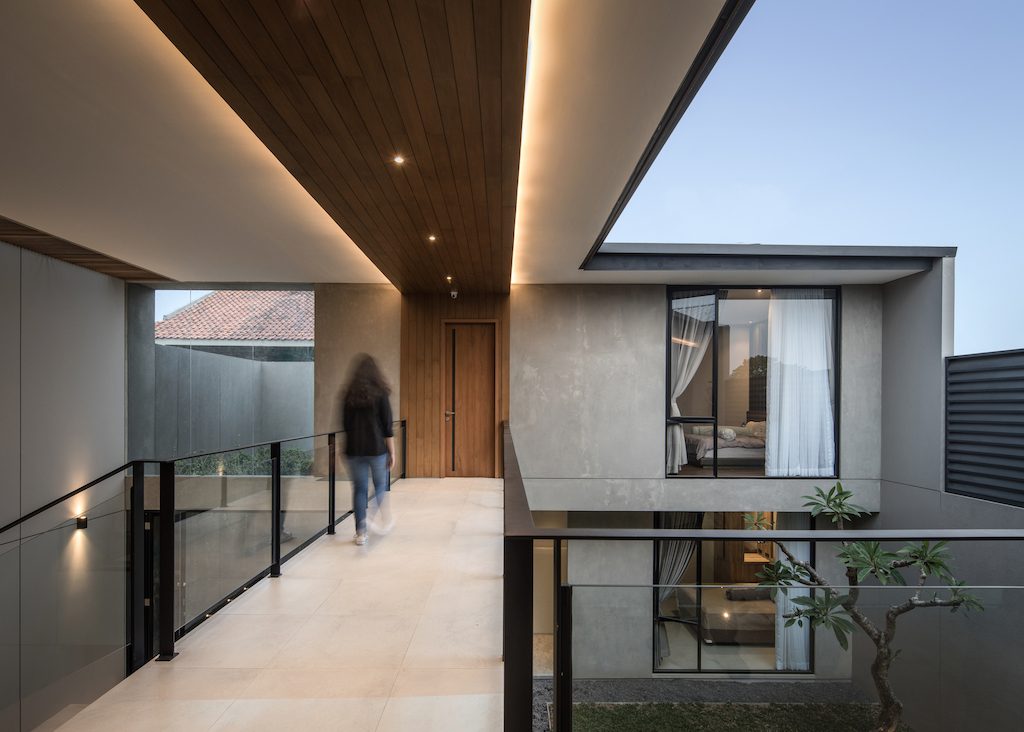 The house masses are separated with the intent to make the structure not too bulky and maximise air circulation. The bridge on the second floor, connecting the children's room and the master bedroom is one of the highlights of the house.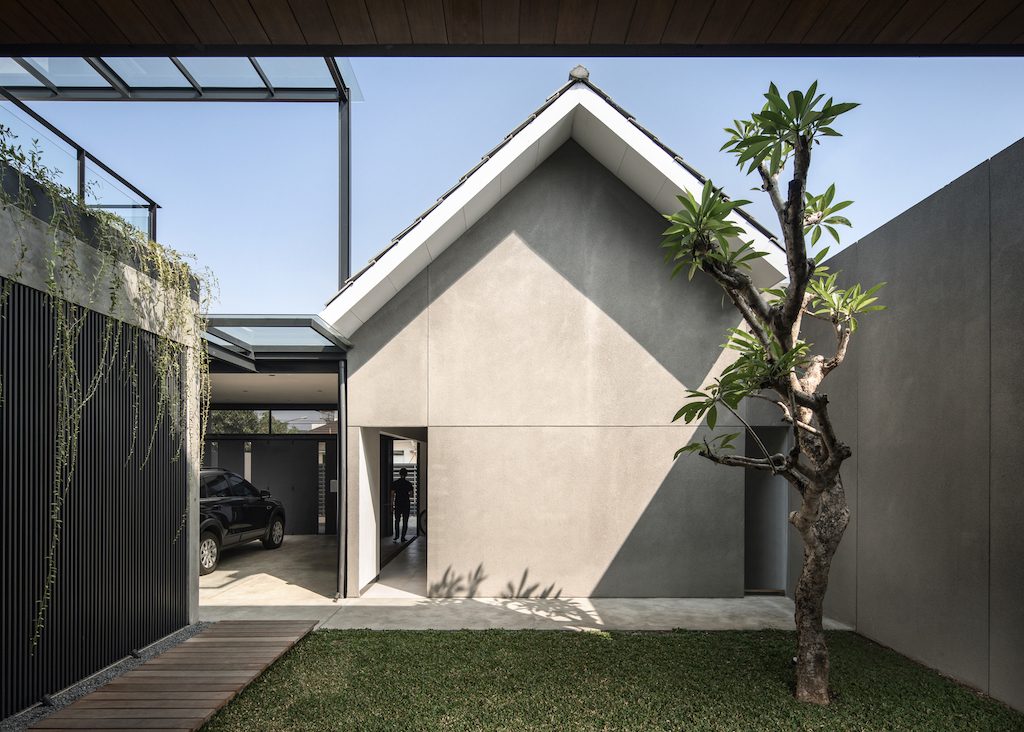 Exposed concrete and iron elements that tend to be cold are balanced by pockets of open areas and wooden materials to induce warmth.
Photos: KIE