Located in the dense Colombo neighbourhood of Nugegoda in Sri Lanka, the Pagoda House by Chinthaka Wickramage Associates needed to address one main challenge: How to retain privacy and blend in with the neighbourhood at the same time. The site on which the 223m² residential property is located is bound by existing houses on two sides and a main arterial street on east side, predominantly featuring one to two-storey homes with tiled roofs and plastered brick boxes built to the edge of the roads.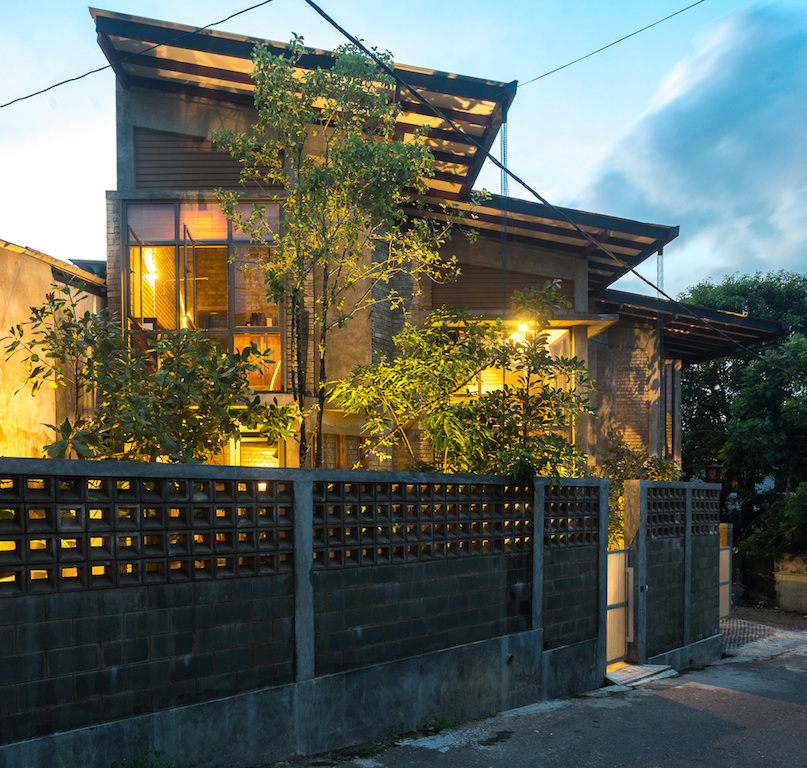 To counter the cookie-cutter setting of the area, Pagoda house wraps its open inner spaces with a shell of un-plastered cement brick set into the frame of a raw concrete structure. The rear of the house contains the living dining room and kitchen on the ground floor, with bedrooms above. The living and dining areas look into the rear garden from the west, with the guest room on the opposite side.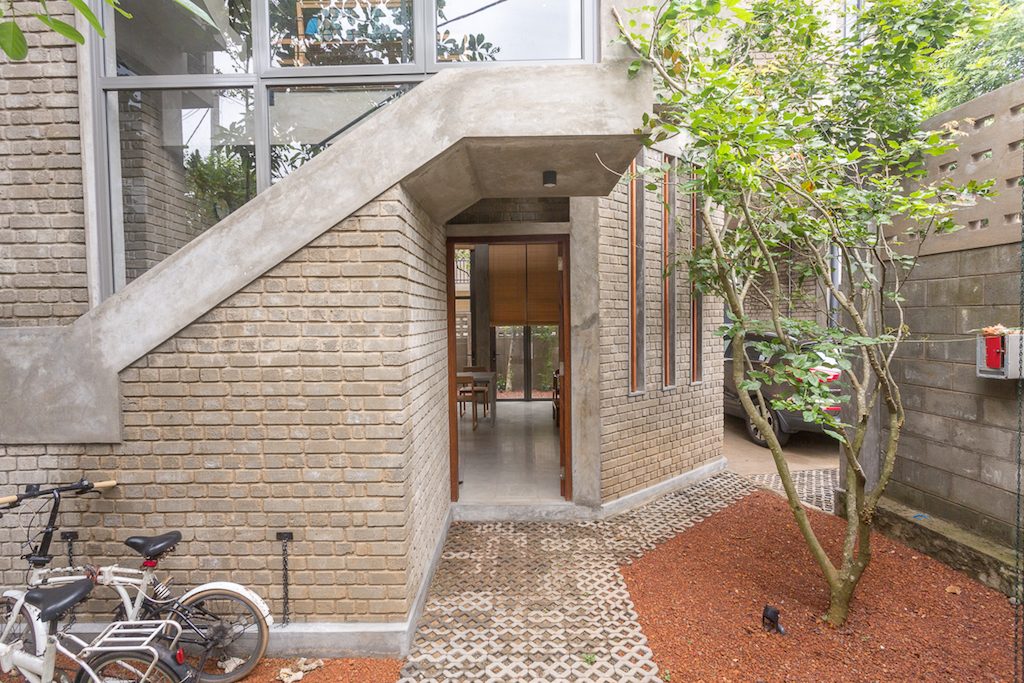 For the project, Wickramage has used cement bricks, a material newly introduced to the Sri Lankan market, to give it a "unique character". It has been designed as a discreet 'invisible' house with a neutral background.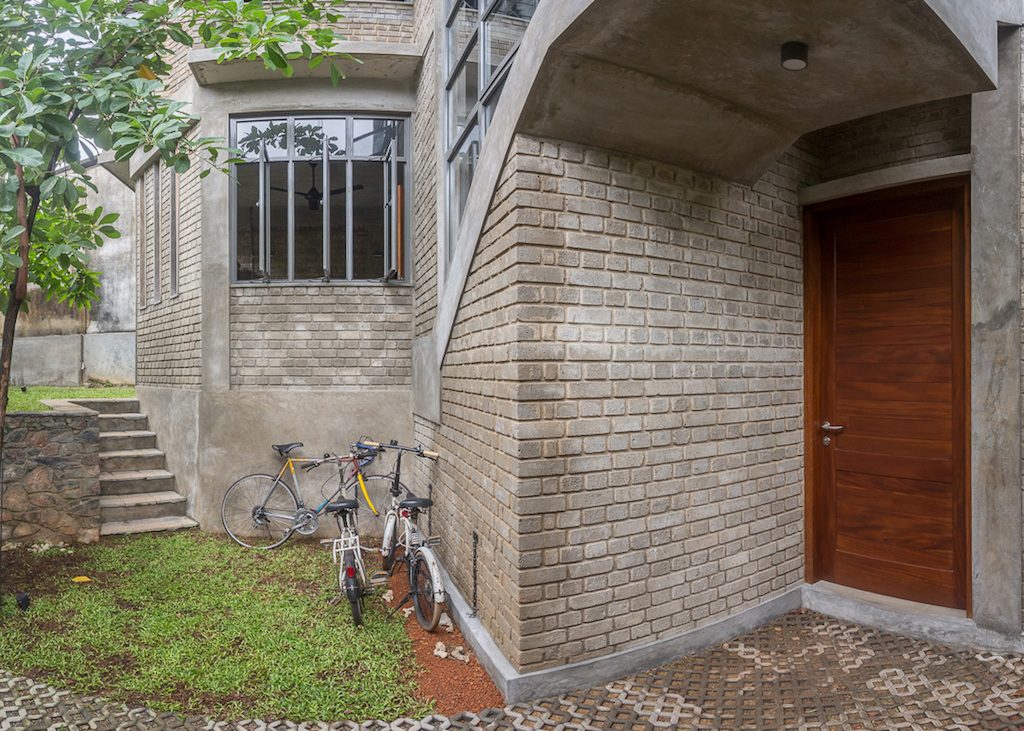 The use of mono-pitched single sloping zinc aluminium roof follow the road contours, whereas the double-height space in the living room is meant to visually and physically link the two levels of this small house. Planting of eight replanted fruit-bearing trees, in both front and rear gardens of the house, was meant to induce urban wildlife into the surroundings of the house, in an otherwise high-density Colombo suburb.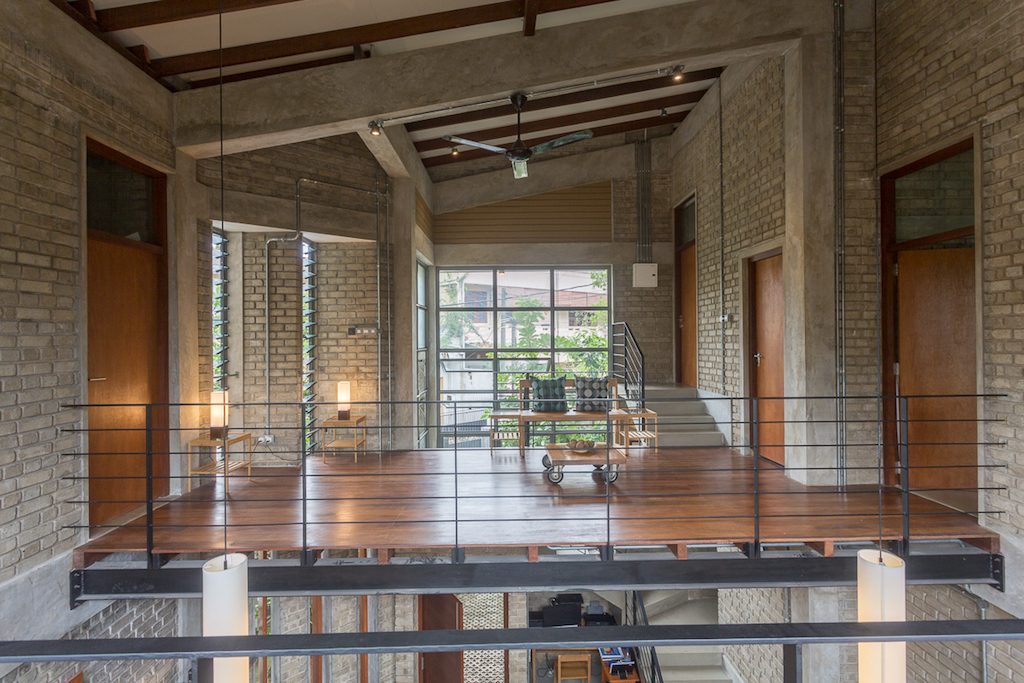 The use of cantilevered staircase under which, a visitor to the house can access the main door, and the use of triangular cantilevered glass louver windows mimic the trapezium-shaped land are special features of the house. The incorporation of cantilevered triangular windows provide a more contemporary appearance to the house.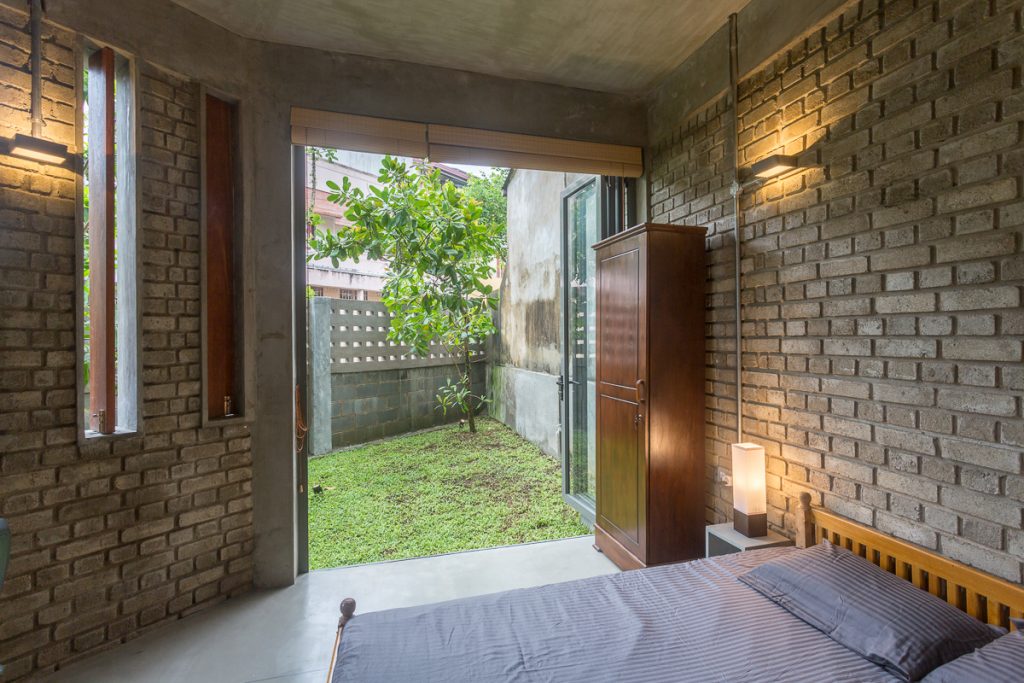 The material selection is based on the lower cost of materials, much less in the way of products specifically manufactured to resist change and wear, than those which evolve best with weather and through time, finding new life in the manner of their assembly within the less than perfect construction culture which typifies Sri Lanka.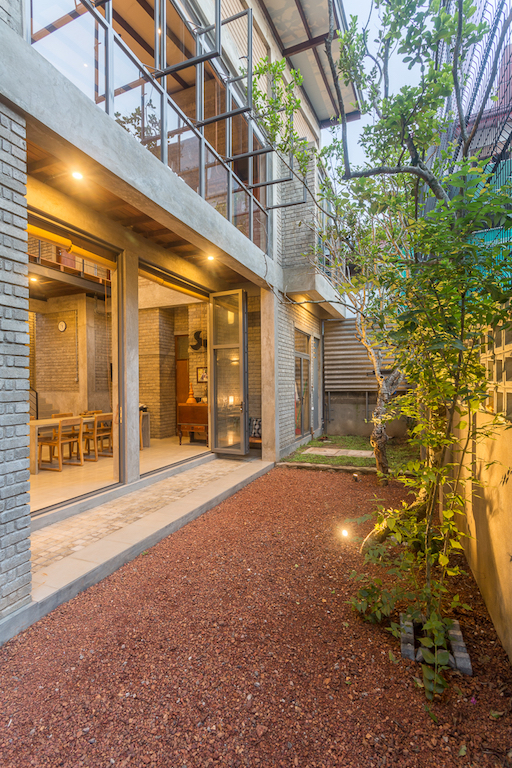 The simple cement brick wall has been used extensively due to its ability to age well. Aluminium, glass, concrete and cement bricks, form the palette of finishes intended to bring a tactile quality to a freshly built house.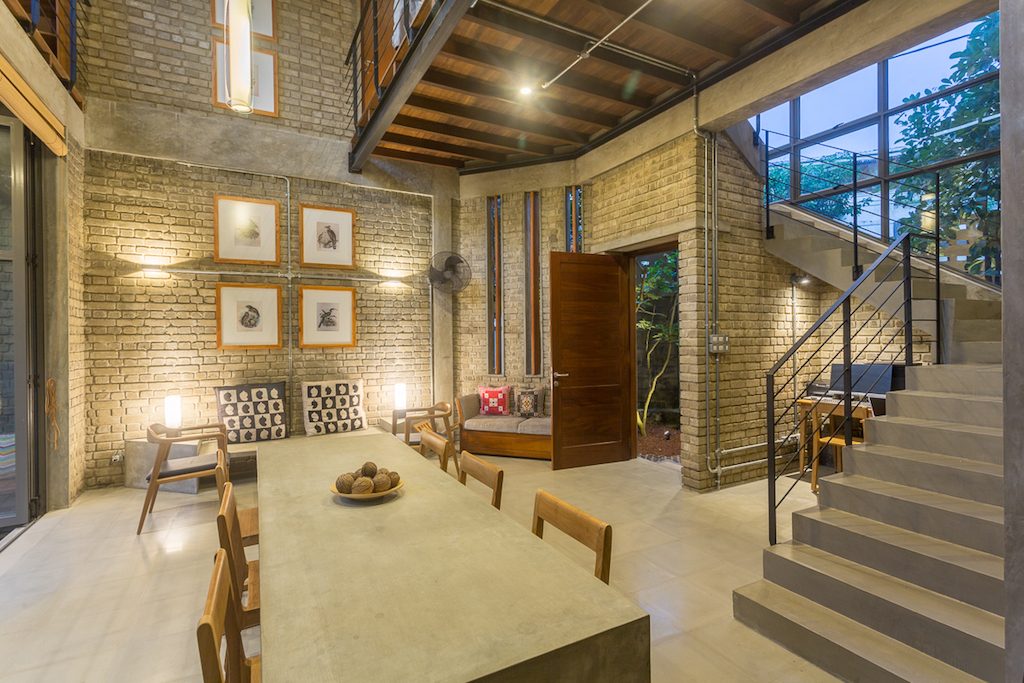 Pagoda House is inspired by the concept of incompleteness and textural contrast. To maximise the living area of the house, the design incorporates cross-ventilation and natural lighting into the space.
Photos: Chinthaka Wickramage Associates