Located in Trivandrum in the southern Indian state of Kerala, the 177m² house by Wallmakers architects, led by architect Vinu Daniel, the Shikhara house is set against the hilly backdrop of Trivandrum. Sited atop the highest point in that particular part of the woods, the adventure-loving client wanted a residence inspired by secluded mountainside abodes in the Himalayas.
However, being a west-facing site one would have to hold up a hand to shield their eyes from the harsh west sun. That 'hand' was re-imagined as a slanting wall along the site giving birth to the concept of conceiving the residence as Shikhara which means peak in Hindi.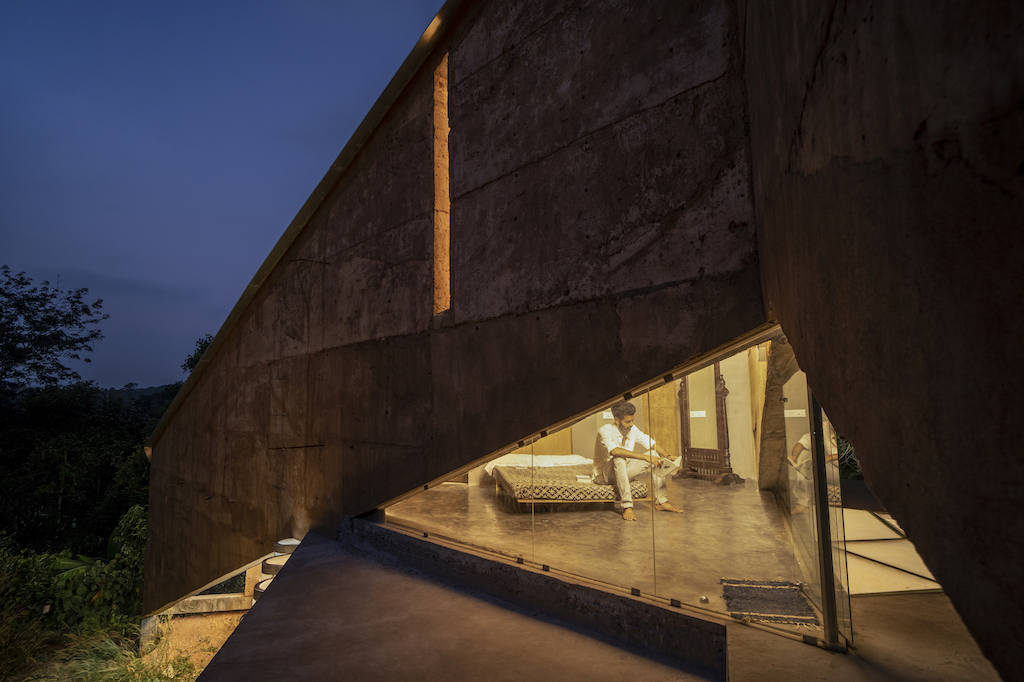 The wall made with locally available materials, while brutal, provides shade from the harsh heat and direct sunlight. This is in line with the sustainable building practices of the firm. The soil procured by excavating the rainwater harvesting tank and the basement floor, however, presented an opportunity in the guise of a problem. The rocky terrain soil was filled with pebbles and debris which was deemed unsuitable for making mud bricks. Therefore, the patented technique of shuttered debris wall was used here. This led to the slanting waste material wall and a picturesque view.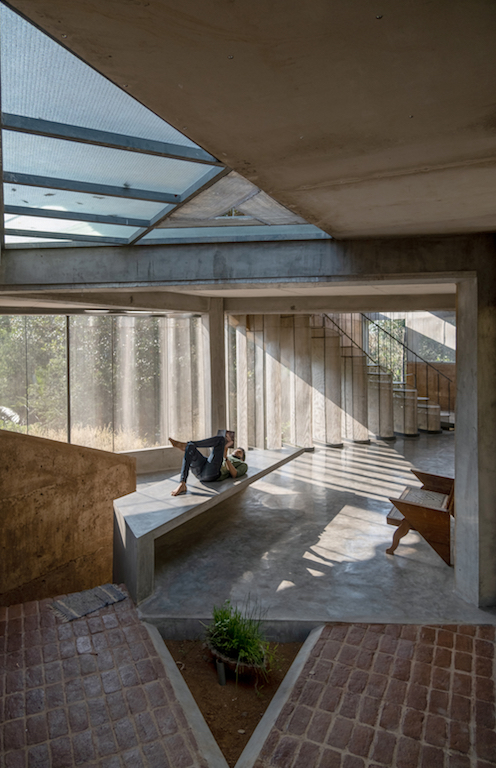 You might also like:
unTAG Architects designs low-impact and affordable luxury house for retired farmer in rural India
Parallax architects designs Bengaluru weekend home using minimal linear support and site intervention
Compact house in South India by Ego Design Studio tackles hot tropical climate with local materials
Since the major length of the building runs along the westside as a solid wall with small openings, lack of cross-ventilation posed a new challenge. This was solved with the help of aluminium coin sheets that were perforated to let in light and air. A rhythmic undulating pattern was created on it so that this facade doubles up to become the staircase and also addresses the security concerns.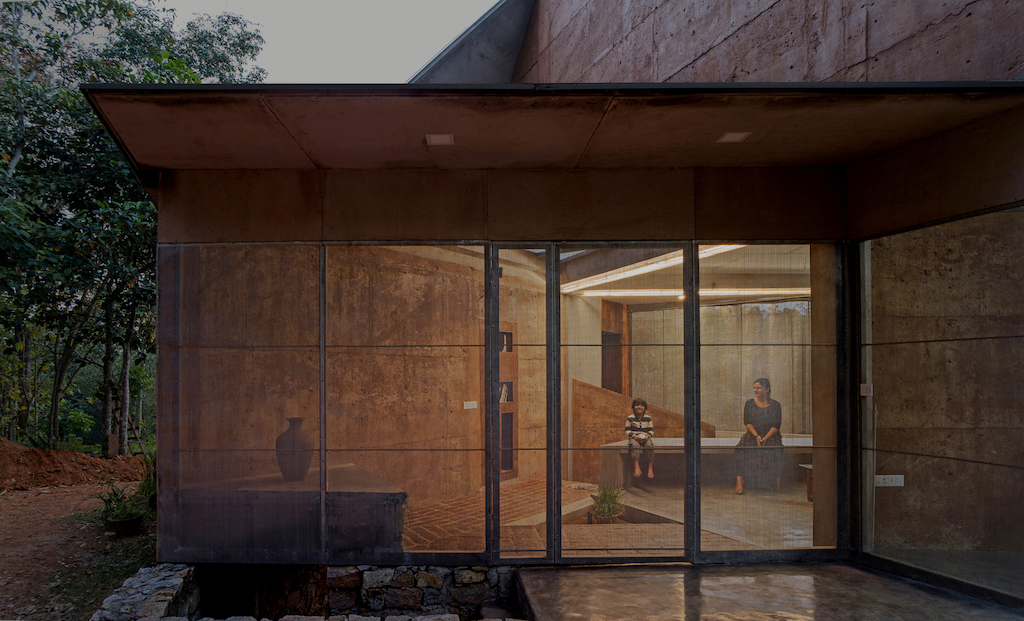 While the construction process resulted in the production of a lot of scraps, the architect used them as building materials such as cut wooden scrap pieces that have been joined to make furniture such as beds, kitchen cabinets, and doors.
See the full image gallery here:
Photos: Jino Sam, Siddharthan, Chirantan Khastgir, Akash Sharma, Sagar Kudtarkar