Onhill Design was commissioned by the Jaipan family in northern Thailand's Chiang Rai to design a new house for their family of six.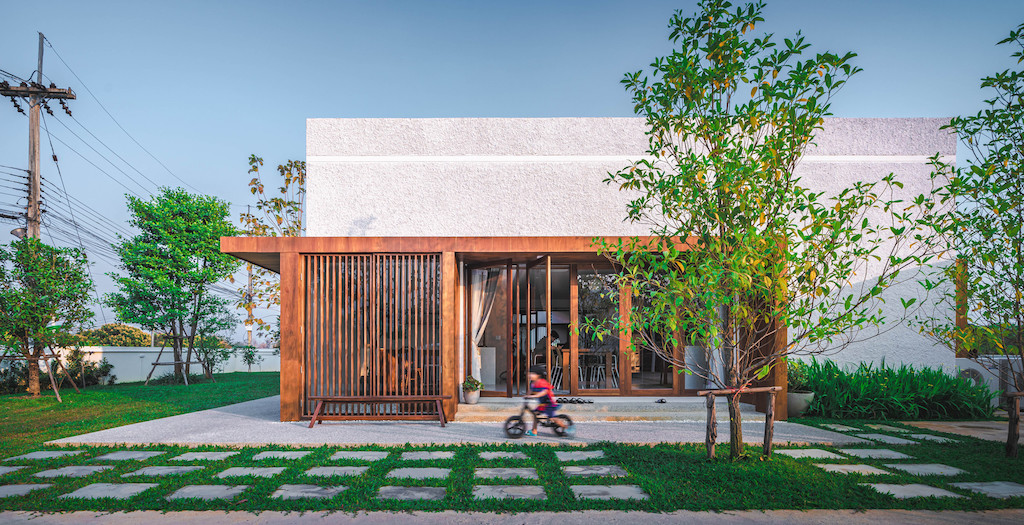 One of the client's main requirements was a high degree of privacy house for all of its six family members while still maintaining the connection between indoor and its surrounding environment. The architects on the project, Phat Hanpipat and Saksit Wongwatthanakun, proposed a facade that could block all views from outside by making a simple geometric solid mass, and balanced with a curved wall to create depth for the main entrance.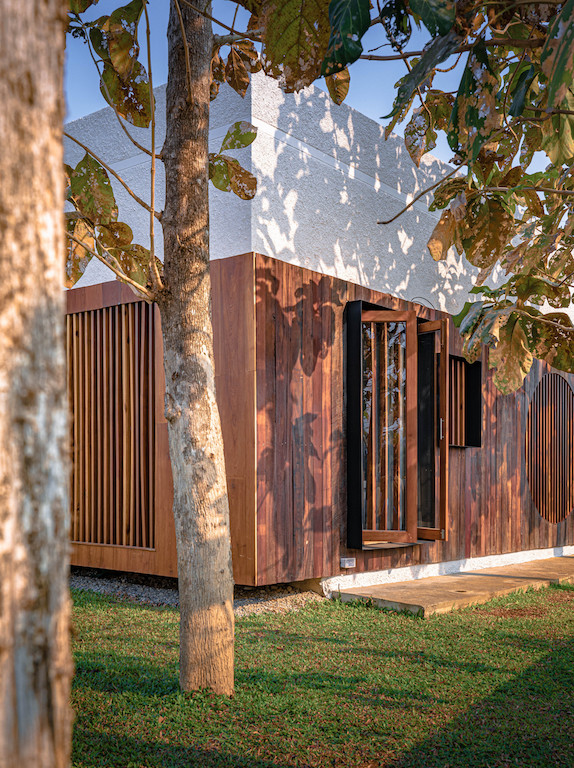 Timber battens are applied to both bedrooms to create an interesting repetitive pattern from the outside but keep both the bedrooms – connected to the garden – airy and provide semi-clear vision. These timber components attached to the form create more depth and dynamic to a solid mass and break the harsh boxy form.
The material concept is to create a more cosy atmosphere. By using old material like wooden slats from the deconstruction of the previous structure. The material highlights the different language that creates modern architecture without destroying the soul and identity of the old half-wood structure house. All the wood from the old house – from the old teak slat mounted on the entrance curved wall to the traditional Thai padauk floor – everything has been restored and used again in the house.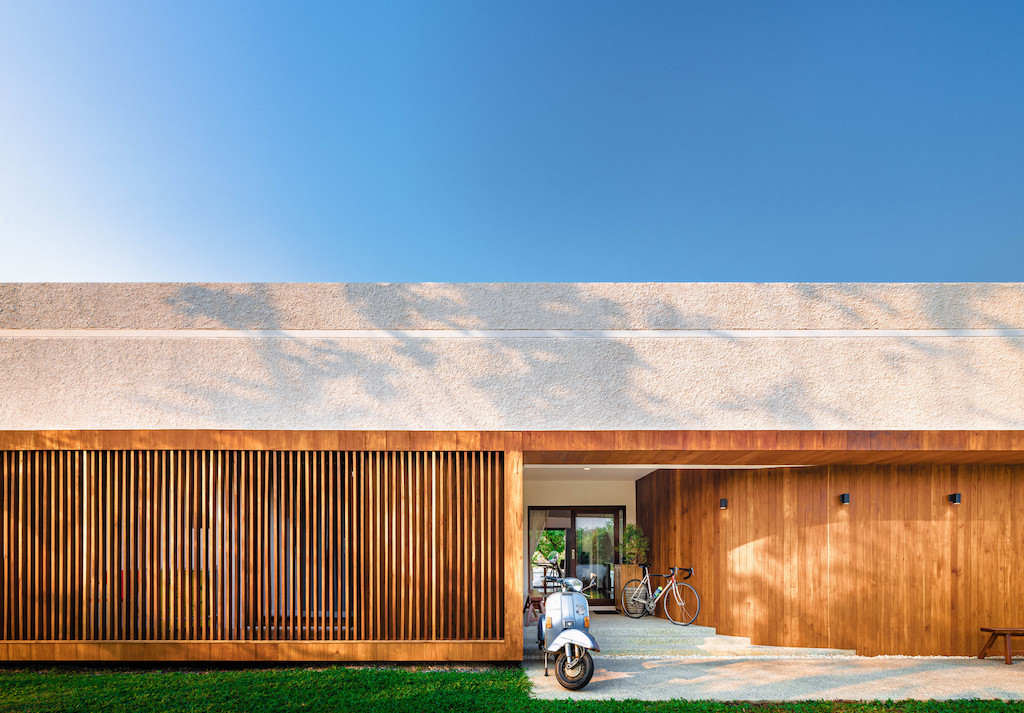 All exterior brick walls feature the cement splatter technique to create rough and soft planes, reducing the contrast between wood and rendered wall, also making a smooth blending of two textures together. Interior space is designed for two subsets of the family with separate spaces, while the central common area connects all the rooms together. Proper height split steps have been added instead of a solid wall to create a spatial flow and set boundaries, connecting all the functions without interrupting the residents' privacy.
As a one-story house, all the functions in Jaipan house are spread horizontally, so there's no vertical circulation that could be inconvenient for the elders in the family while all the members feel connected to nature.
Photos: Witsawarut Kekinna
You might also like:
Blankstudio converts former dormitory in Chiang Mai to boutique hotel using disused materials
Sher Maker studio designs cafe in Chiang Mai with opaque curtain to create subtle separation from surrounding forest
Kyoto's 2M26 converts century-old traditional nagaya house into multi-purpose home-office, atelier and event space