Sher Maker, an architecture and design practice based out of Chiang Mai in northern Thailand and led by Patcharada Inplang and Thongchai Chansamak, has renovated Boonma Studio – a café located on a forested hill. The 6-meter-high 200m² building has relatively limited access, and the distance from the fence to the building is only 8 meters blending in with a massive, private forest.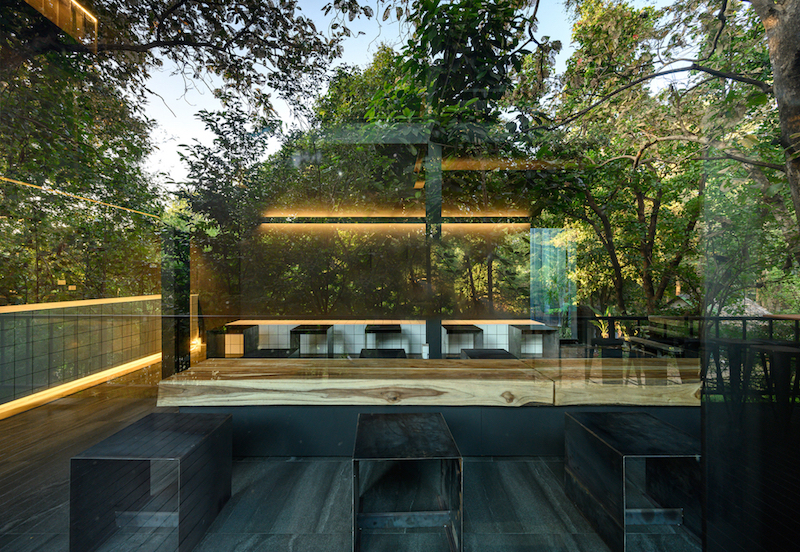 "We were very conscious to start with very ordinary elements like the wall and boundary between existing buildings and landscape because it is the basic element that determines the boundary of the area." – Patcharada Inplang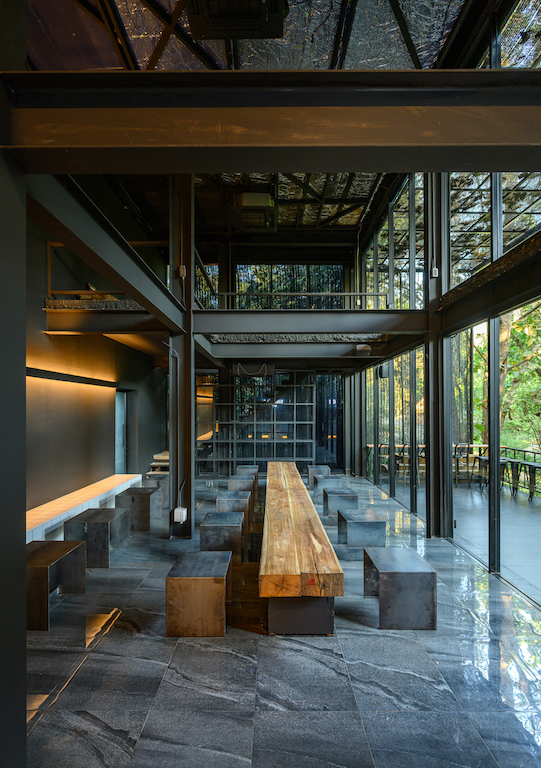 Inplang wanted to question the conventional boundaries and what would happen if he tried to dissipate architecture within the surrounding context? And at the same time using landscape to blur the boundaries between inside and outside areas.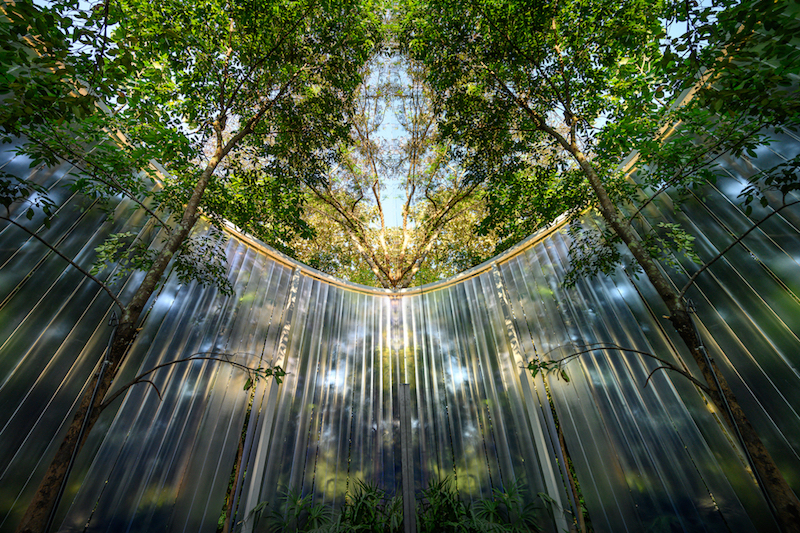 Sher Maker created a 6-meter opaque exterior curtain as high as the original building. It follows the curve using the radius of the original building to determine the shape, and runs between the original trees. This helps is concealing the entrance from the viewpoint of the building entrance.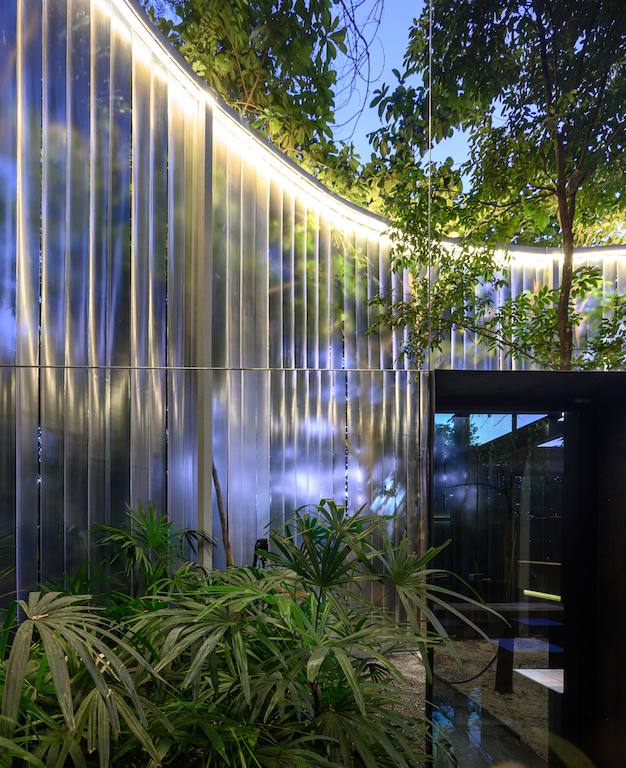 Another function of the curtain is to create an interactive wall for users to have to handle and open the curtain by themselves to enter the building. It is another simple way to create interaction between people and areas. As for the original building, the exterior wall is covered with mirror to reflect the surrounding landscape.
Inside the building, Inplang has rearranged the function of space and reduced the amount of light entering the building with light filters.

Photos: Rungkit Charoenwat