In a recently-held gala ceremony, the Hong Kong Design Centre (HKDC) announced the 16 awardees of the DFA Hong Kong Young Design Talent Award (DFA HKYDTA) 2021. The up-and-coming awarded designers, selected by the professional judging panel, are going to start their overseas journeys with a substantial amount of sponsorships, gaining immersive experiences and global perspectives, and further hone their craft.
All awardees demonstrated exceptional talent and design techniques across different disciplines. The awarded Apparel and Accessory designers are the emerging new players in Hong Kong's fashion industry that we cannot afford to ignore. They have their unique and avant-garde personal design styles.
Communication designers communicate with people through visual identity, illustration and story design, user experience and more, and create platforms to connect different creative forces to the community.
Environmental designers have a vision of sustainable development, promoting community engagement, cultural preservation and community construction through hands-on research and innovative design. Product and industrial designers have a deep insight into the user experience and create human-centred design with environmental and innovative concepts. Fourteen of the winners will receive up to HK$5 million in grants to either undertake overseas work experience of six to 12 months with leading practitioners around the world or further their academic studies in related fields for six to 18 months. The experience of working or studying overseas will broaden the international perspective of young designers, enrich their artistic and cultural background, diversify and inspire their designs, thereby enabling them to create more influential designs.
"The past year has shown the importance of adaptability and innovation, which has allowed an opportunity for many designers to be imaginative and come up with thoughtful solutions for the new normal. Therefore, it is our hope that by identifying these young talent early in their design journeys and exposing them to the global design industry, we can equip them with the boost needed to broaden their horizons and achieve their greatest potential as they develop their personal creative visions. We look forward to seeing their contributions to the creative industries in Hong Kong upon their return."

Professor Eric Yim, Chairman of Hong Kong Design Centre
DFA HKYDTA is one of five DFA Awards programmes organised by the HKDC, with Create Hong Kong of the Government of the Hong Kong Special Administrative Region (CreateHK) as the lead sponsor, and Hong Kong Design Institute and The Hong Kong Polytechnic University, School of Design as sponsors. Established in 2005, the DFA HKYDTA's mission is to nurture and support Hong Kong's emerging design talent and fuel the growth of the local creative industry. Since its inception, this programme has provided sponsorship for over 110 Hong Kong young talent, all of which are design practitioners or graduates between the ages of 18 to 35 years old. The DFA Awards Presentation Ceremony celebrating the awardees will be held on 1 December 2021.
Cheung Wai Chun Kevin, Founder of Kevin Cheung Design
A graduat from The Hong Kong Polytechnic University with a major in product design. Kevin devotes himself to developing upcycling products and raising the public's eco-awareness. At the same time, he believes that designers have the ability and obligation to protect the environment in order to sustain the balance between the eco-system, economy and society. He is adept at turning the waste into attractive and durable artworks and products.
Projects: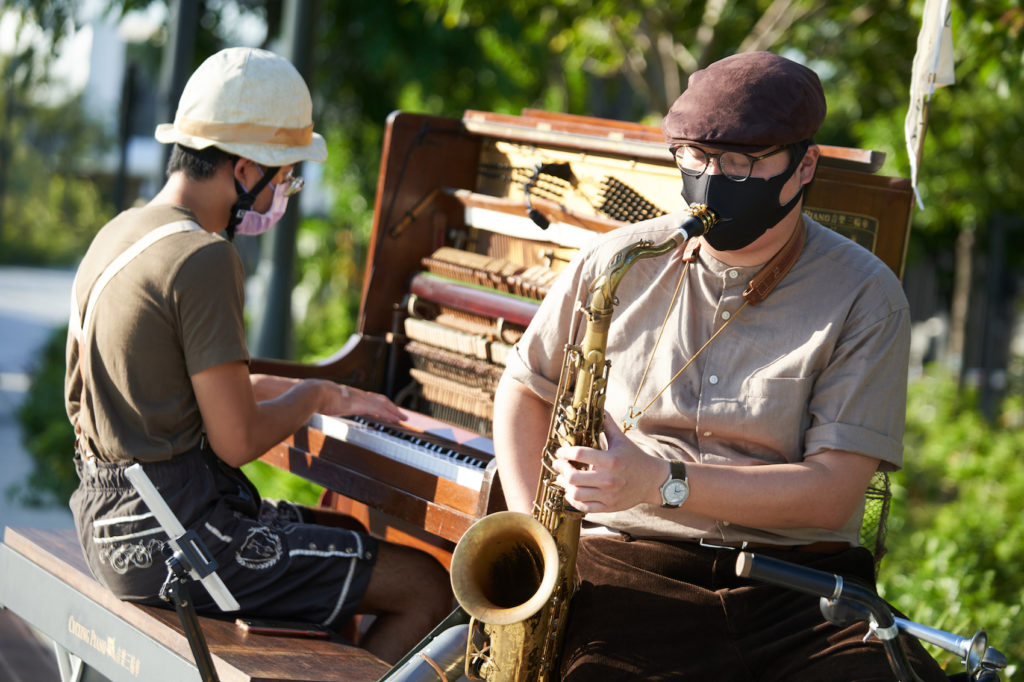 Cycling Piano (2021) – Fitted out with a vintage upright, the Cycling Piano (above) pedals around the Art Park sharing free live music and a fresh perspective on sustainable design.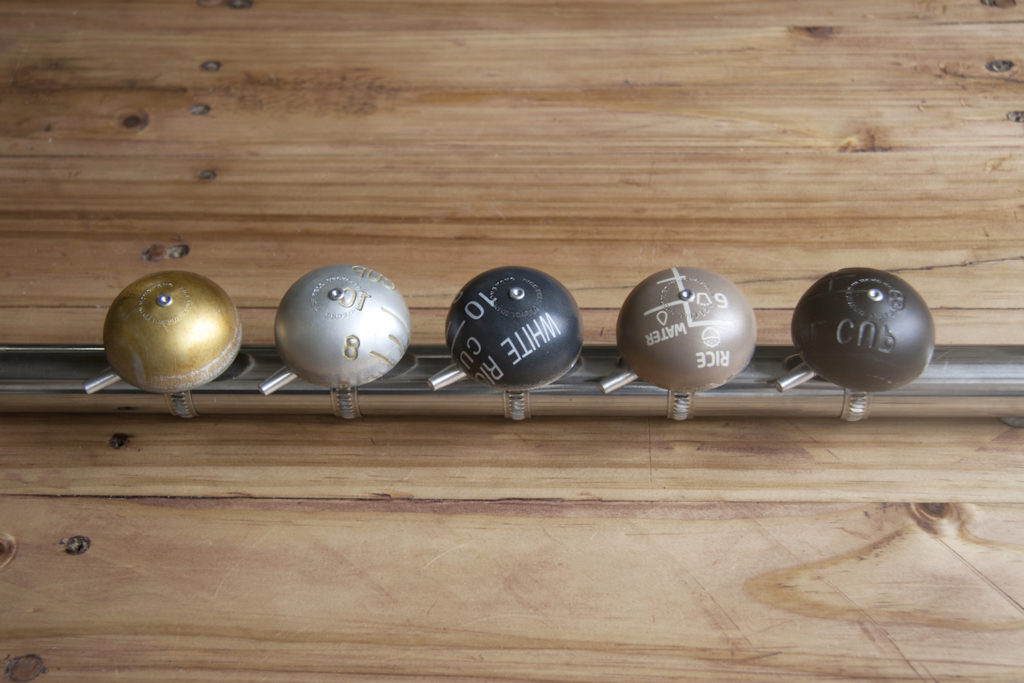 Rice Bell (2017) – A bicycle bell made out of a wasted rice cooker bowl, which is a common waste from Asian household appliances.
Law Ka Cheong Jonathan, Founder of HAMA Pottery
Jonathan is a ceramist. He has been teaching pottery for more than 10 years and started his own brand HAMA in 2015. Teaching and exploring the possibility of handmade functional ceramic ware. Besides traditional techniques of throwing and hand building, he focuses on developing new glaze collections and mould designs. Without any academic art and design education background, he started his career as a teaching assistant, and continued self-pottery exploration at the same time.
Projects: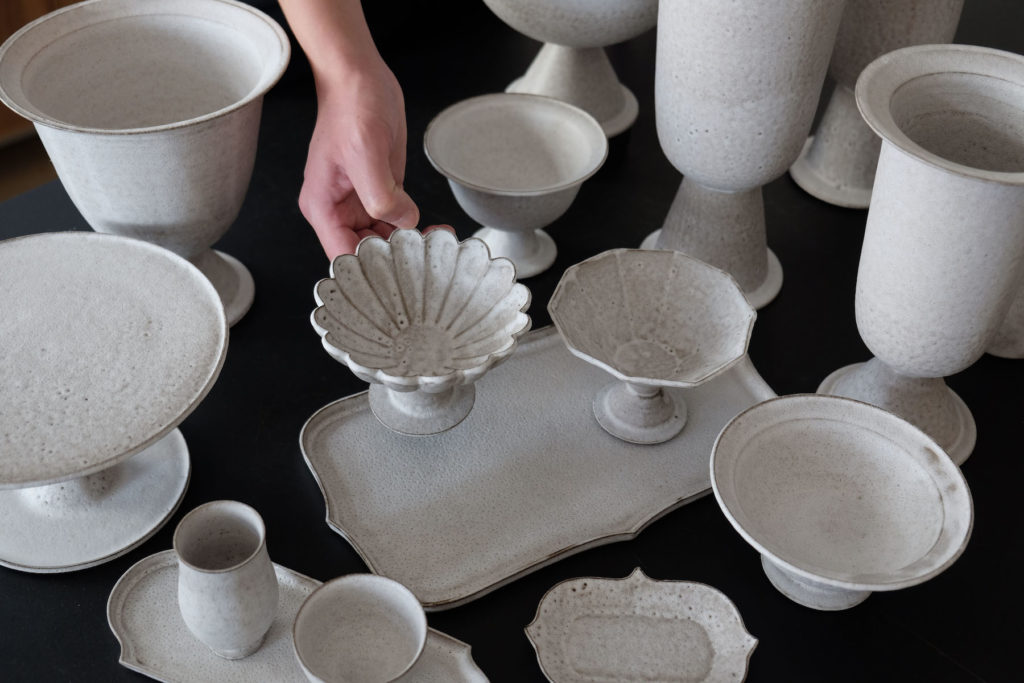 Moonrise Collection (2020) – Combining the matte white glaze with firing marks and black clay body in the growing range of products. It embraces shapes and decorative details from antique pieces.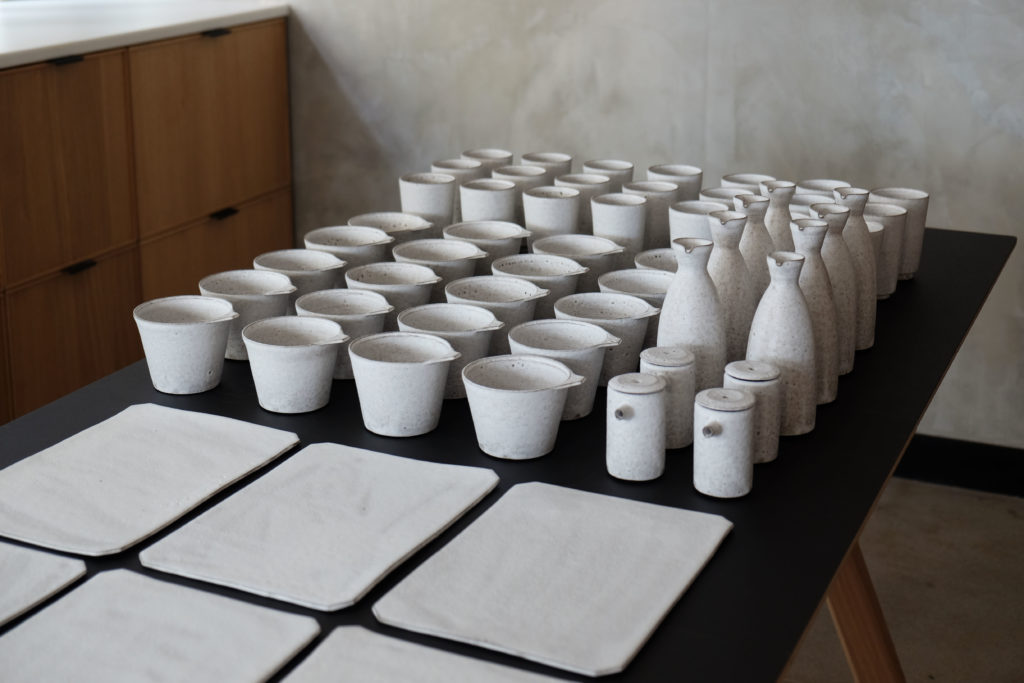 Mamoru Omakase Restaurant Tableware Set (2021) – Extending the Moonrise collection, a complete set of tableware is designed and hand made for the omakase restaurant, Mamoru.
Lee Hoi Yee Alice, Founder & Director of Storyteller Limited
Alice launched StoryTeller in 2017. StoryTeller is a storytelling website, an Instagram account and a Facebook page, with a bedtime story and an illustration uploaded every night to online platforms by unknown writers and illustrators. StoryTeller has also become a curated platform for offline art exhibitions, book clubs and publications. She has been taking part in a variety of design projects.
Projects: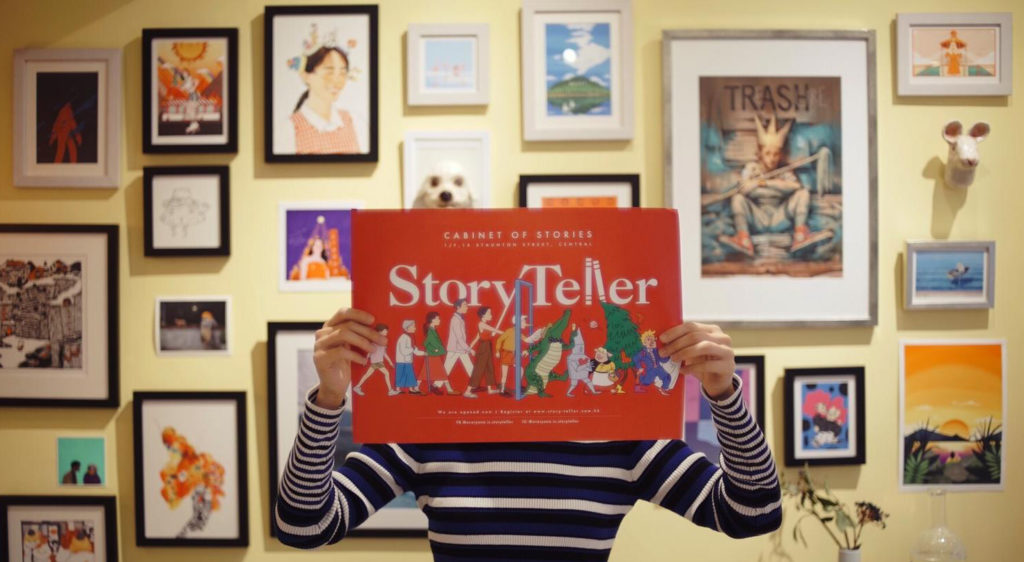 WeWearStories (2021) – A pop-up art store and exhibition site developed under the StoryTeller umbrella with ad-lib, a local fashion brand, and worked by 10 local illustrators has been featured as wearable art with stories.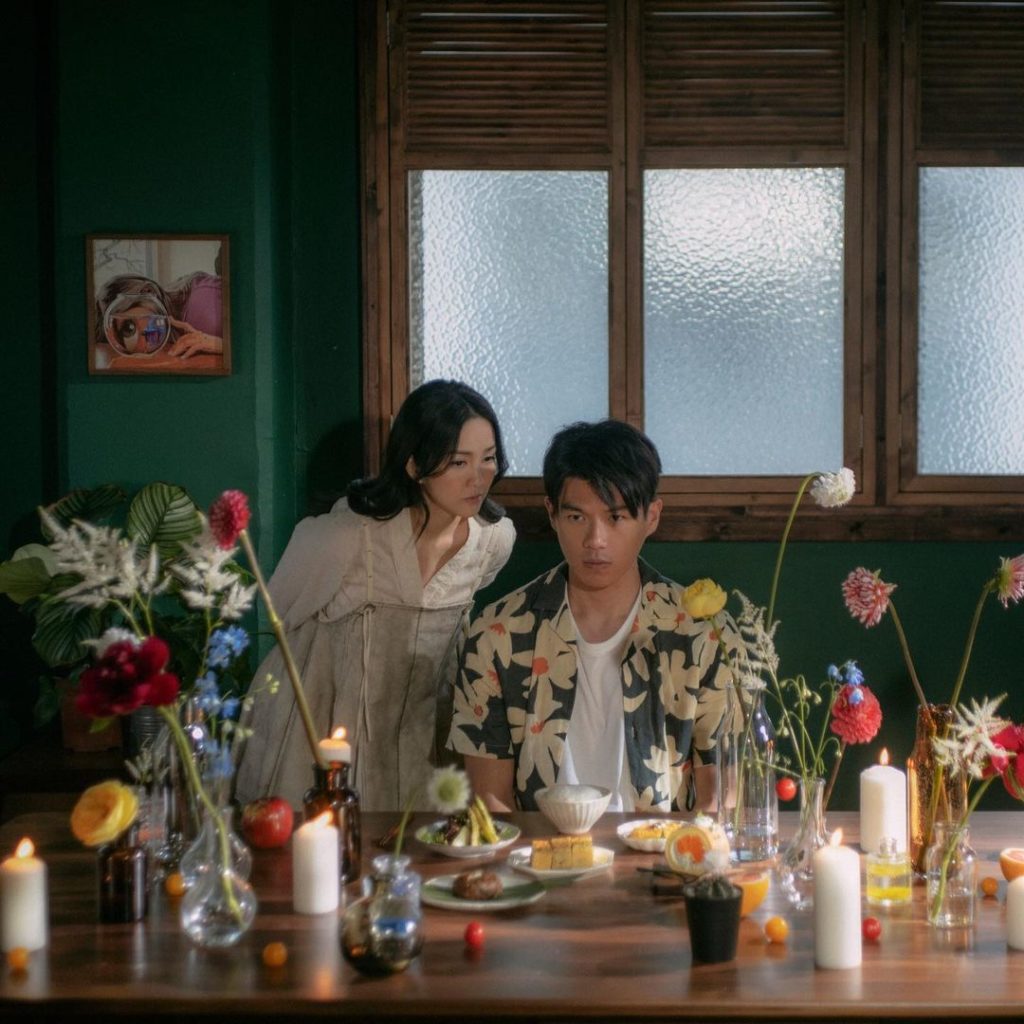 "Haru" by Kay Tse (2021) – Art Direction for the Music Video
Siu Lok Man Melody, Architectural Executive at Ronald Lu and Partners
Melody received her bachelor's degree in architecture at the Bartlett, UCL, then went on to complete her master's degree at GSAPP, Columbia University. She has worked in Hong Kong, London, and New York, participating in projects both in the public and private sectors. Community driven projects became the focal point of her work during her time at One Bite Design Studio, where she created user-centric designs driven by inclusivity and diversity through the process of community engagement and participatory design.
Projects: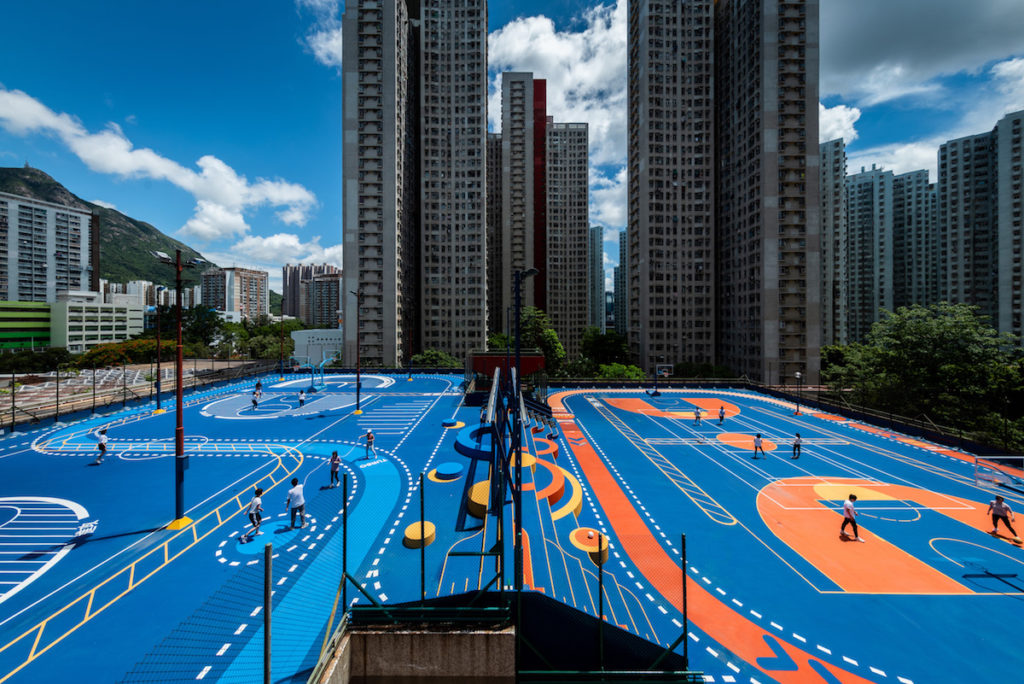 Siu Hei Court Play Space (2020) – Transforming an ordinary and dated sports ground into an intergenerational play space that provides a wealth of experiences for people that fall in anywhere in the spectrum of age, ability and interest.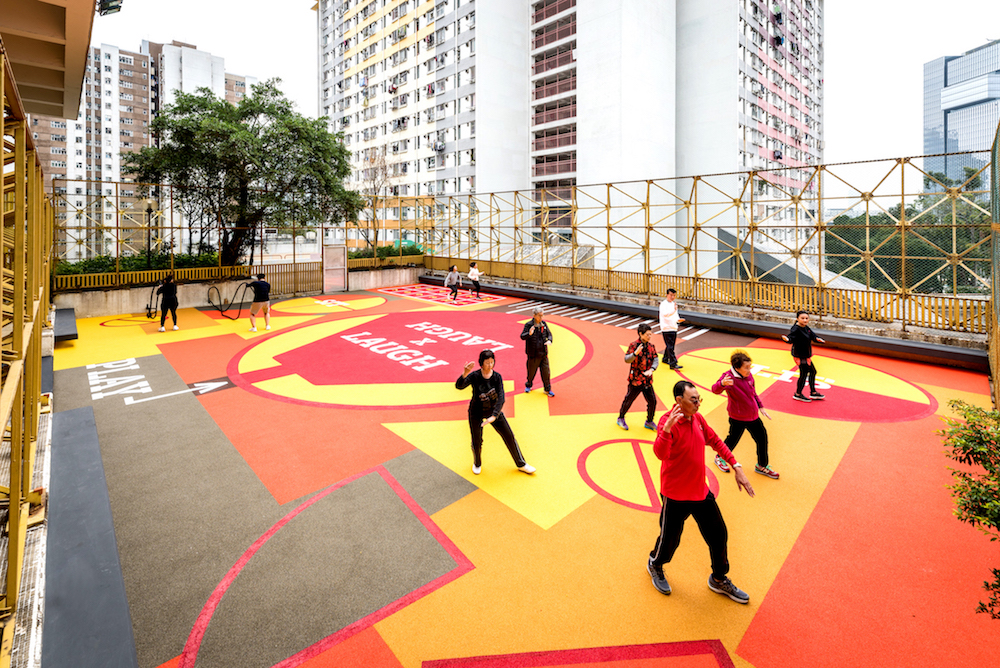 Kai Yip Recreational Centre (2019) – Enhancing the branding and identity of "People's Place", demonstrating the importance of social inclusivity at every level for a sustainable local neighbourhood like Kai Yip Estate.
So Kin Hang Daniel, Co-Founder of Design Change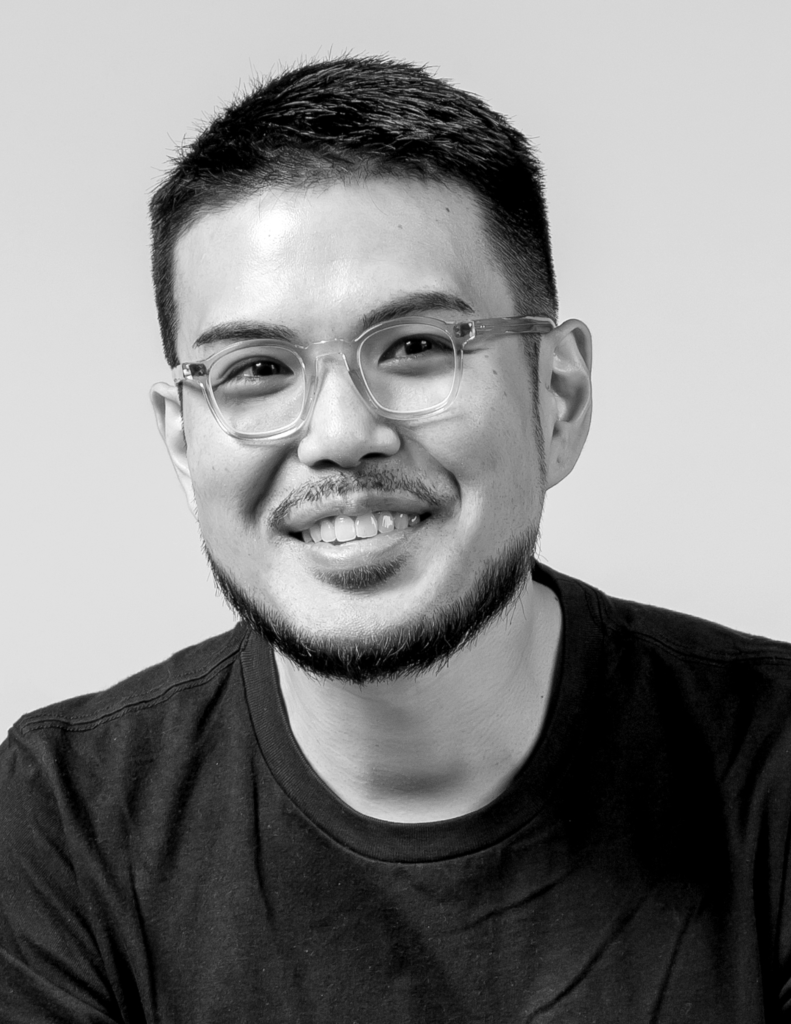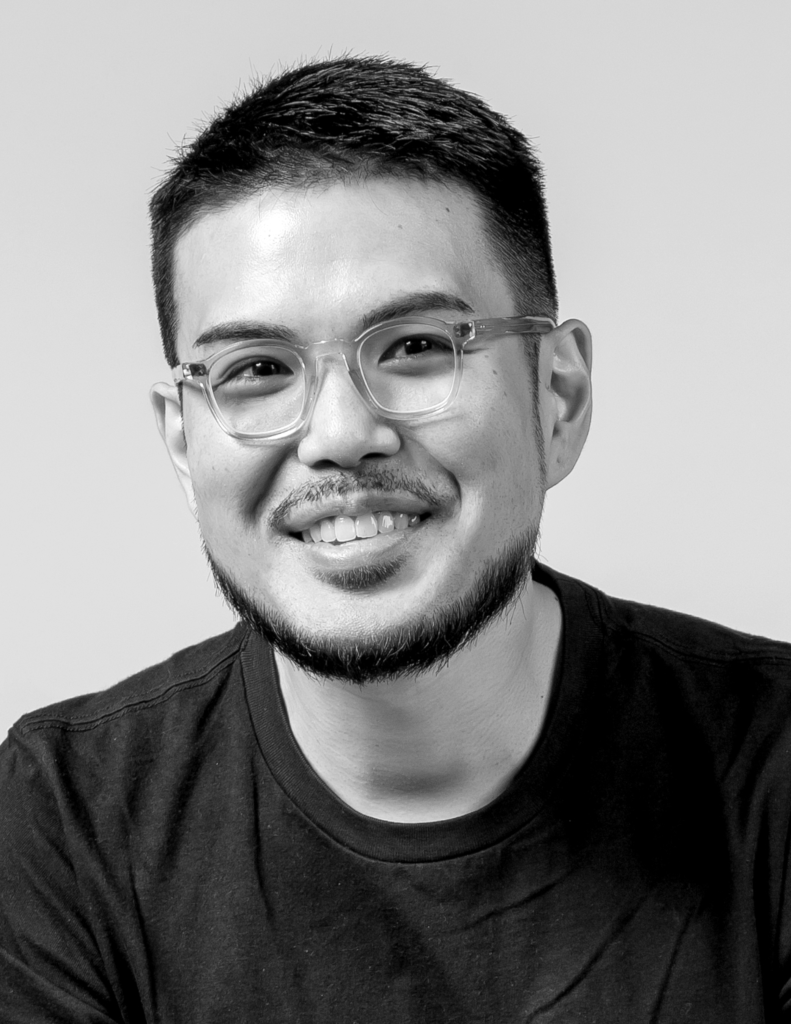 Daniel is the co-founder of Design Change, a decentralised and distributed collective / agency with a vision to use design to drive positive change and impact for people, companies and society. Unlike traditional agencies that usually focus on a specific industry and domain, Design Change has delivered projects across different industries (retail, beauty, finance, fintech, education, F&B and social) and across different domains (research, strategy, branding, digital product design and development, digital marketing & training).
Projects:
Hong Kong Breast Cancer Foundation Pink Together 2021 – A flagship fundraising event for Hong Kong Breast Cancer Foundation.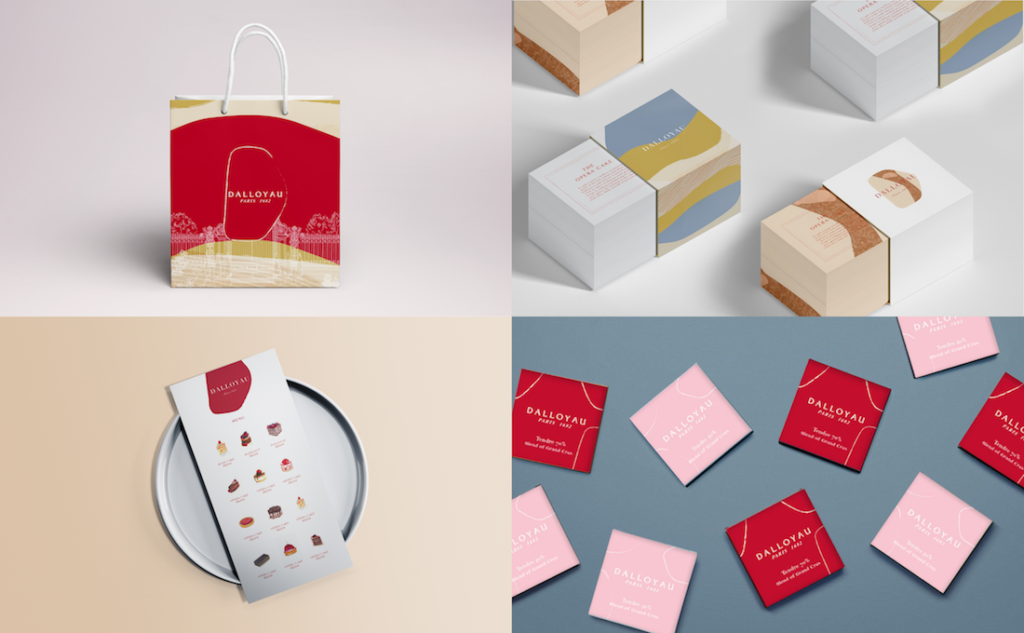 Dalloyau Rebranding (2021) – A 330+ year old brand from Paris would like to refresh their brand image in order to be more appealing for customers in Hong Kong and the mainland.
Yeung Chun Yip Seth, Senior Designer at TSE
Seth has always had a passion for artistry and innovation. He inherited his expertise and love of knitting following years of watching his creative mother crochets. Today, he has rapidly made a name for himself as a celebrated textile designer. His wealth of experience and exposure in the industry has wound its way around his knitting needle. His work utilises quirky and unconventional material combinations with distinctive design concepts.
Projects: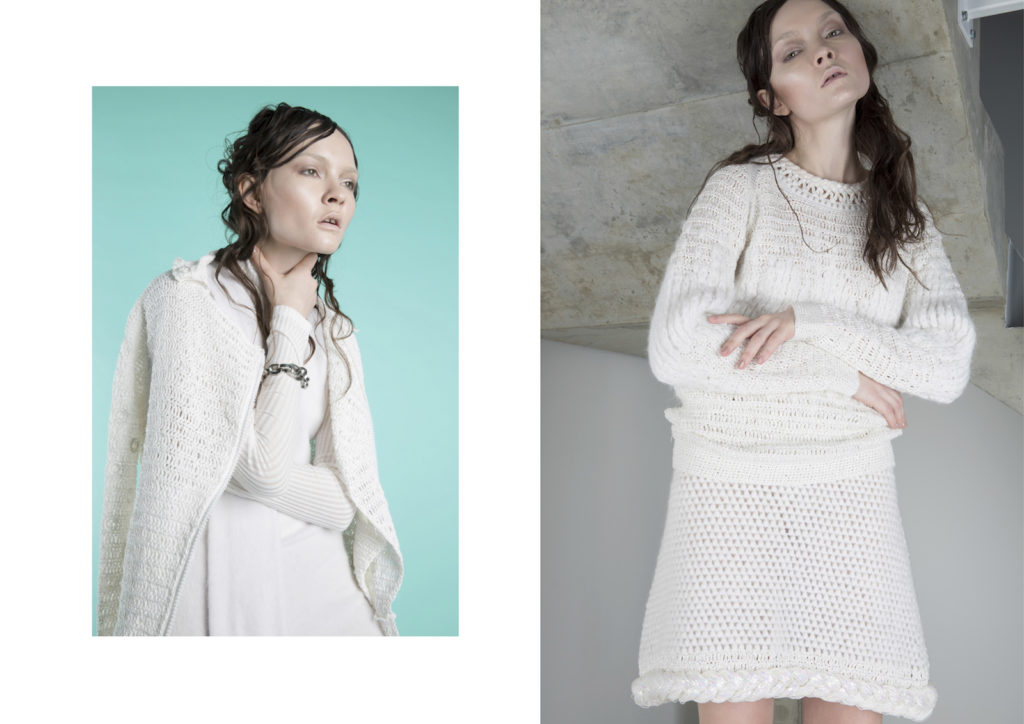 WHITE (2015) – Combing different materials like Furs from Saga Furs paper yarn and self-developed lurex yarn in crochet and hand-knit creates a fantasy world that the designer often dreams of.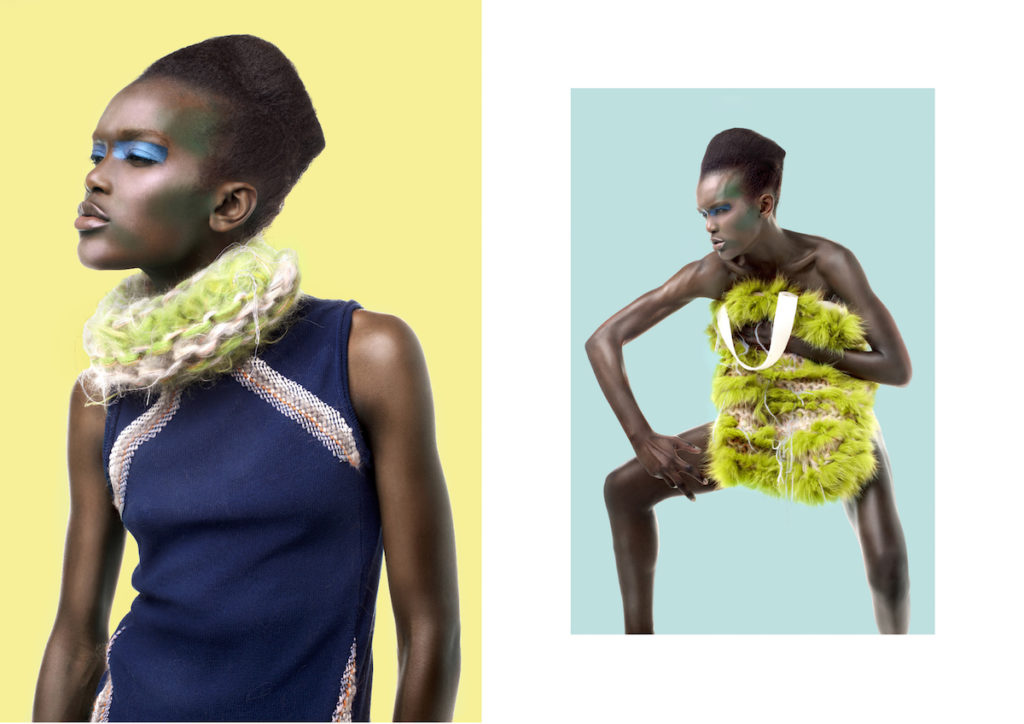 ORANGE BIG BIRD (2012) – A story that celebrates colour and texture. Saga furs, repurposed Italian cotton and wool as well as New Zealand mohair were used to create this collection that was filled with energy and joy. It is the designer's first international collection, shown in London and HK.
Chan Ching Ling Elaine, Graduate of The Hong Kong Polytechnic University (Communication Design)
Elaine graduated from The Hong Kong Polytechnic University School of Design, Bachelor of Arts in Communication Design. Her final year project Deathnival, a death education campaign which aims to raise awareness of death and encourage people to treasure their limited lifetime, was nominated Tutor's Choice at their annual show. Her works have been exhibited at Hong Kong Visual Arts Centre, Hong Kong Library and City University.
Projects: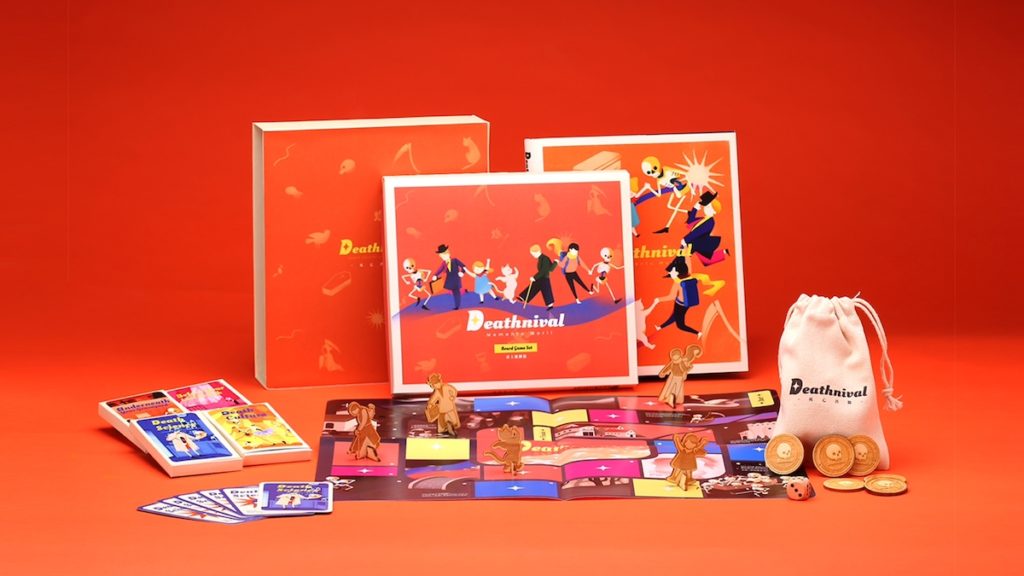 Deathnival (2021) – A Death Education campaign for young adults to explore death.
The Inherited Legacy (2019) – Showing the changing demographics of local Cheongsam tailors in Hong Kong.
Cheung Pak Yin Nesia
A graduate of The University of Hong Kong (Architecture), Nesia received her Master of Architecture degree with distinction from The University of Hong Kong. With an interest in injecting new life and form to old architecture, her final thesis project explores a new way of dealing with old urban artifacts of the city. Her thesis was awarded distinction and was chosen to present in the department's annual public review. She was chosen as an exchange student to study at the Architectural Association, School of Architecture in London during the first year of her master's studies.
Projects: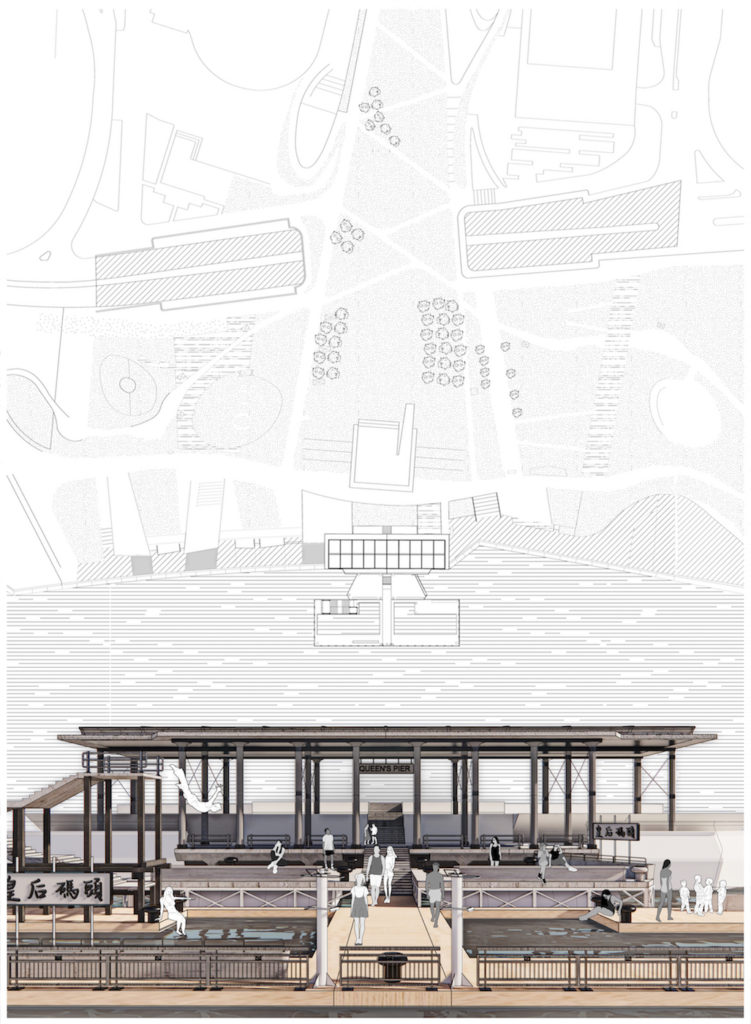 Dis-a-pier | Re-a-pier: Reconstruct Queen's Pier; Reflect on Hong Kong's culture of disappearance (2021) – It engages with the past, present, and future of Hong Kong's Queen's Pier, proposes multiple and partial reconstructions of the pier over time using different fragments of its original building materials.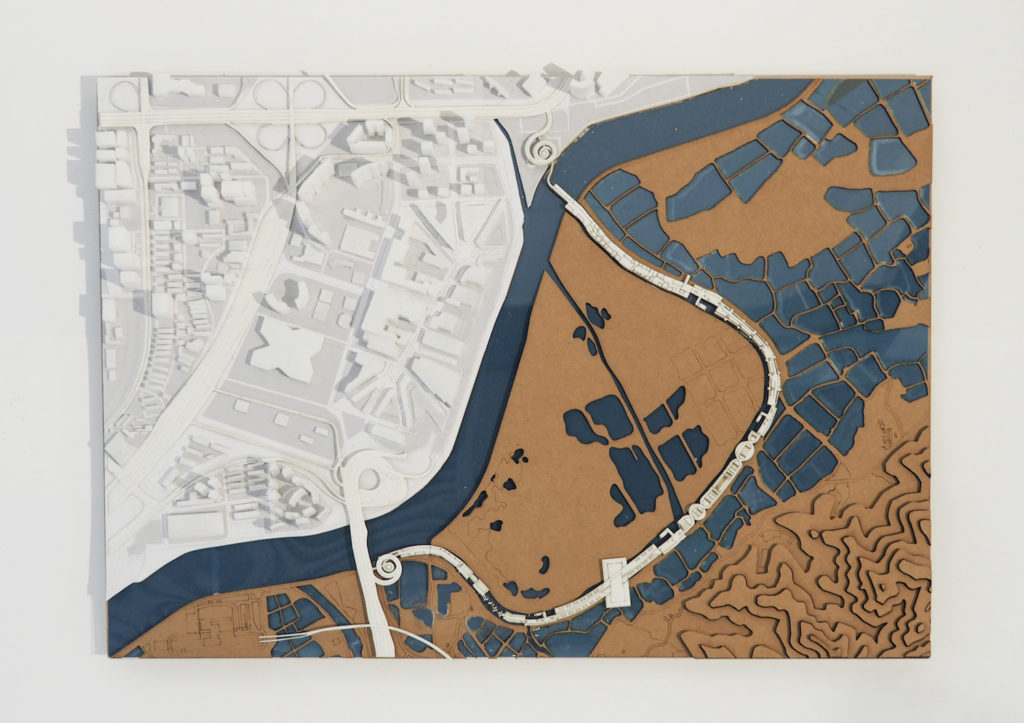 50m x 2.8km – Idled River as (univer)CITY (2020) – Experiments with the potential of revitalizing the old Shenzhen River as an operable material to redefine the unused land, the Loop.
Lee Pui Kwan Cady, Graduate of The Hong Kong Polytechnic University (Fashion and Textiles)
Cady is a graduate of the Fashion and Textiles (Fashion & Textile Design) from The Hong Kong Polytechnic University. "Fashion should be a form of escapism, and not a form of imprisonment" is her design philosophy. Her ultimate goal is to establish a brand that provides surreal costume-like creations in reality and virtuality. In terms of design achievements, she obtained the champion award of the PolyU fashion show 2021 and the Hong Kong Young Fashion Designers' Contest in 2021.
Projects:
Emotion: The Shift Of The Self (2021) – This collection the radiative silhouette and pattern to symbolise the explosion of emotions.
Sketchbook Project: Disintegrate (2019) – Inspired by social media story filters and the Modulatr Beta platform, this collection deforms an object's original form.
Li Yuxian Hana, Graduate of Hong Kong Design Institute (Fashion Design)
Being a knitwear design student, Hana constantly found herself indulging in the exploration and experiment of finding a new way to create and express the different characteristics of yarns and materials. To present the innovative structure in fabric construction, textile works are the main focus of most of her design projects. From properties of yarns, development of ideas, and textile works, to the pattern drafting skills and operation of a knitting machine, she has worked hard to create innovative construction in both fabric and garment silhouette.
Projects:
within the water ; within the waves (2021) – Inspired by the feeling one experienced within the water where waves of peace carry the worries away and bring cleansing to the soul.

Your Posture Matters (2021) – Helping the wearer to prevent the onset of chronic pain and regain a proper posture at any time and occasion.
Lo Wai Ciara, Graduate of Architectural Association School of Architecture (Architecture)
Ciara graduated from the Architectural Association School of Architecture for her Diploma/MArch and Bachelor of Social Science in Architectural Studies at The Chinese University of Hong Kong. Born and raised in a concrete jungle, Ciara has boosted her interest and made her devote more efforts to investigating the symbiotic relationship between nature, people and architecture. In both "Urban Afforestation: Tree as Operative Device" and "Symbiotic Wrap: Architecture as Biological Entity", advocating for a paradigm shift in understanding and 'collaborating' with plants in our built environment.
Projects: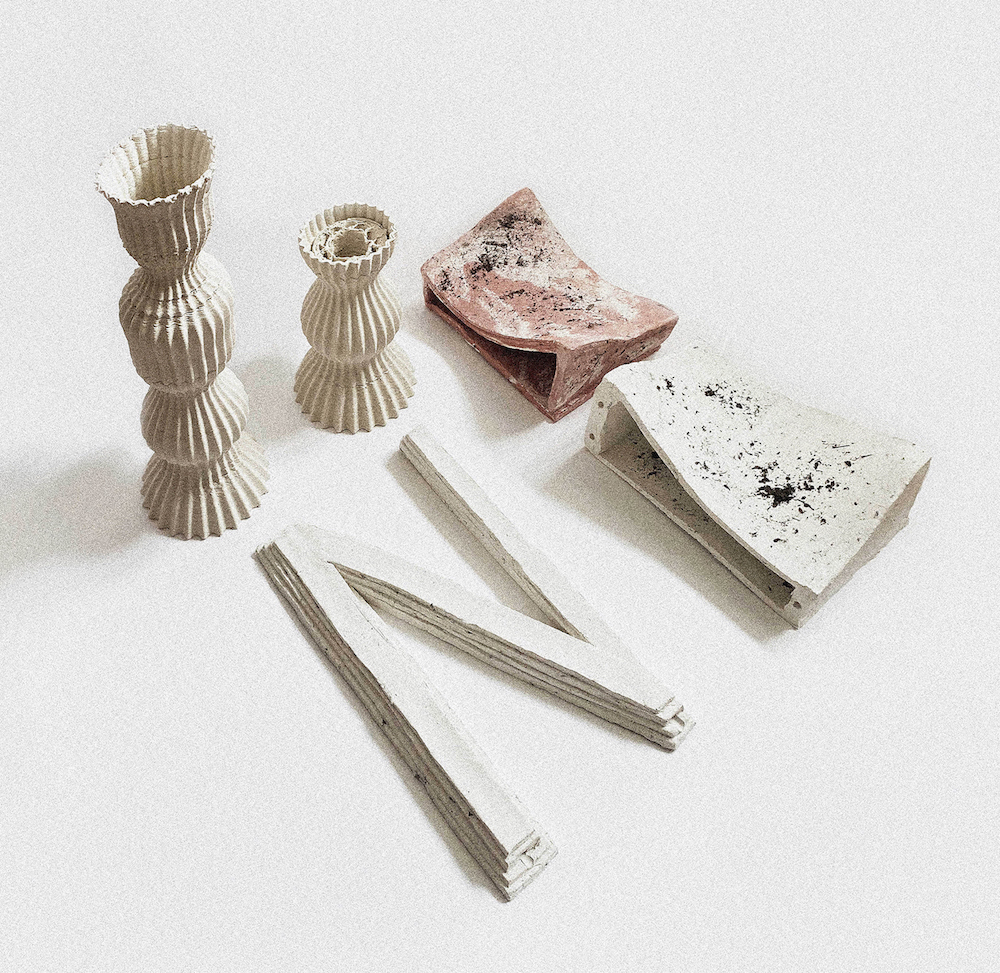 Symbiotic Wrap: Architecture as Biological Entity (2021) – Developers weaponise plants in their redevelopment conspiracy. The series of plants-attack is a catalyst of forming a local bottom- up initiative, with the agency of symbiotic means, to backfire on the manipulation.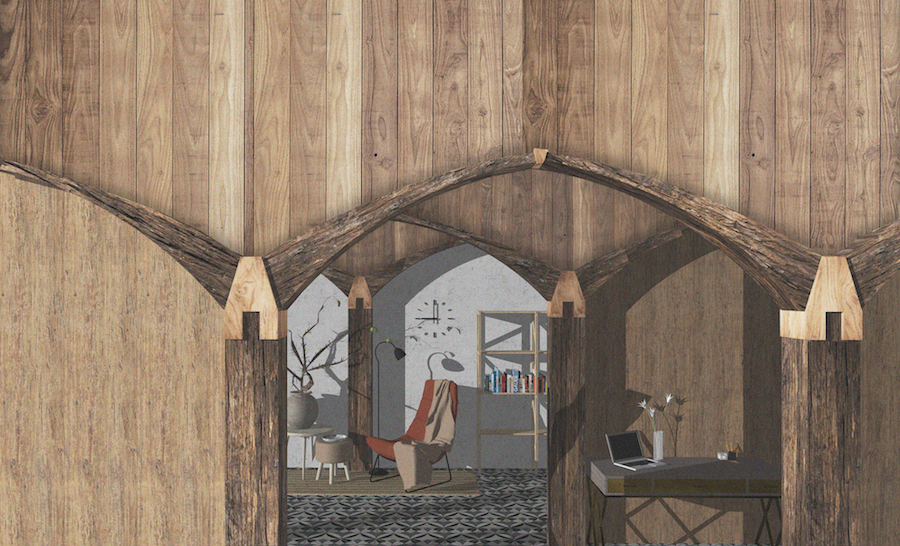 Urban Afforestation: Tree as Operate Device (2020) – The project challenges the current attitudes on urban afforestation, exploring a paradigm shift in the understanding and operation of trees and advocates the velocity of a city should align on the life cycle of trees.
Yick Ying Lin Audrey, Graduate of PolyU SPEED (Applied and Media Arts)
Audrey combines her love of words with the art of visual storytelling to create design solutions of cultural and commercial value. While she enjoys the rigour of research-based and insight- driven design projects, she equally enjoys experimenting and letting intuition guide the way – whatever is appropriate for the situation at hand. When she is not working, she can be found exploring what the city has to offer, or lettering at a cafe to underpin her approach to typography.
Projects: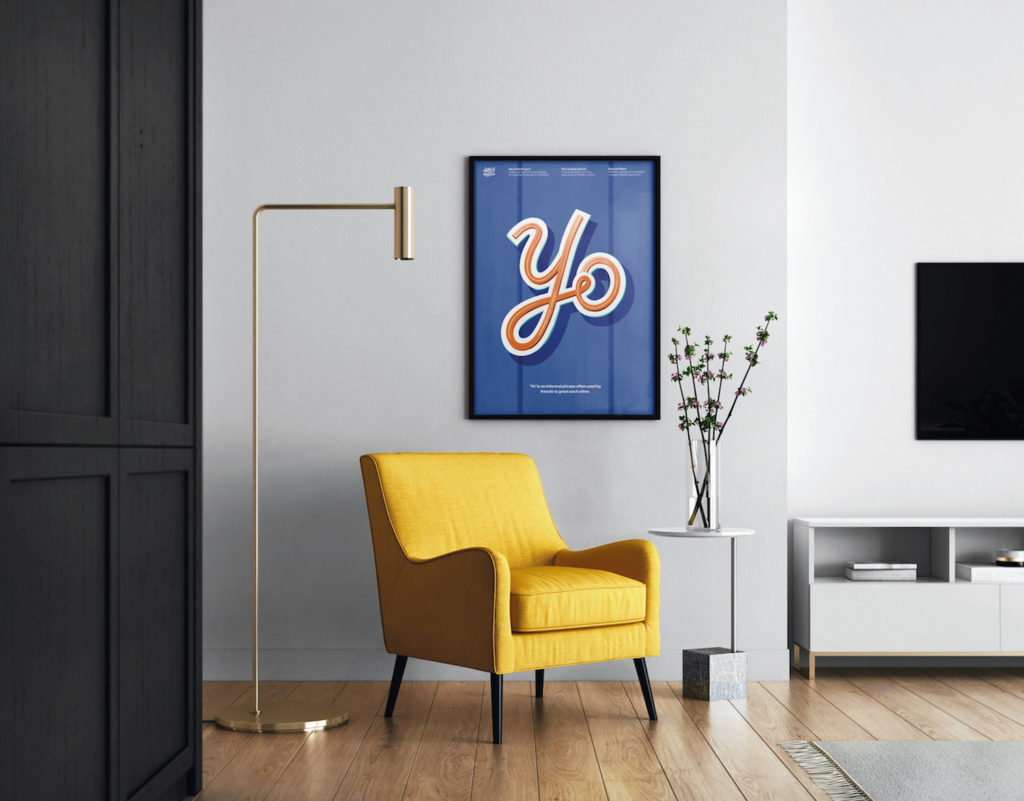 Letters To And From (2021) – An ongoing poster collection that features hand-drawn letters as medium and message to celebrate the joy of friendship.
Friend or Foe (2021) – A spin-off piece from my Letters To And From project.
Chan Yuen Xin Melissa, Graduate of Hong Kong Design Institute (Fashion Design)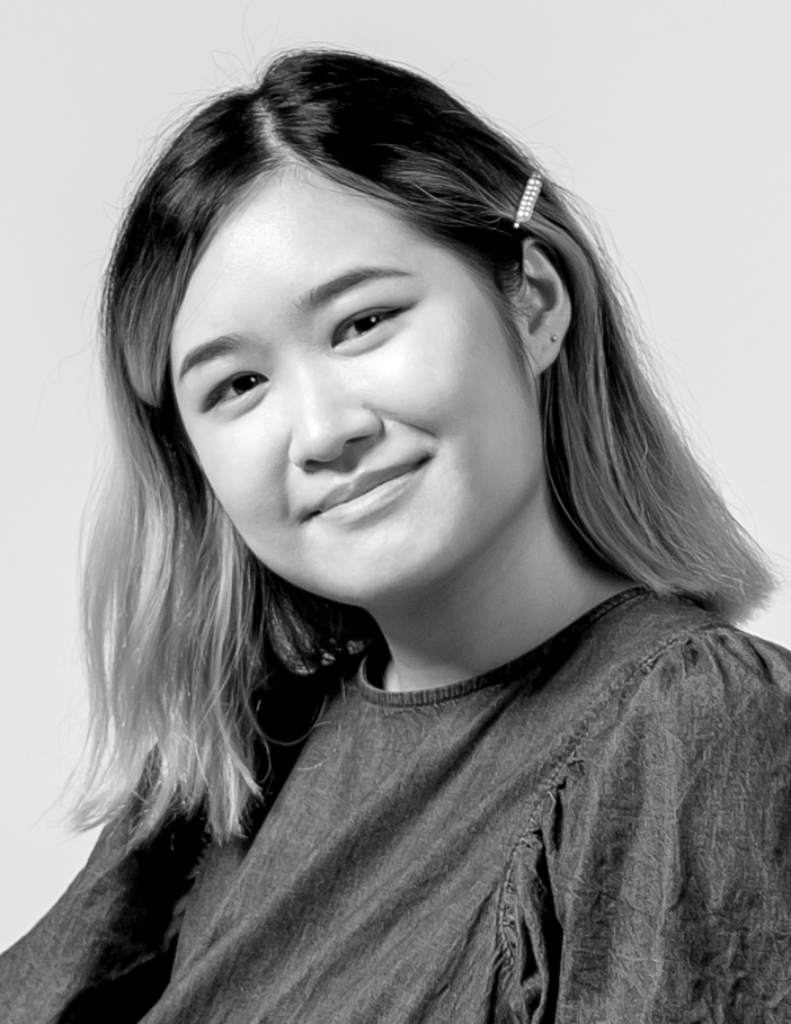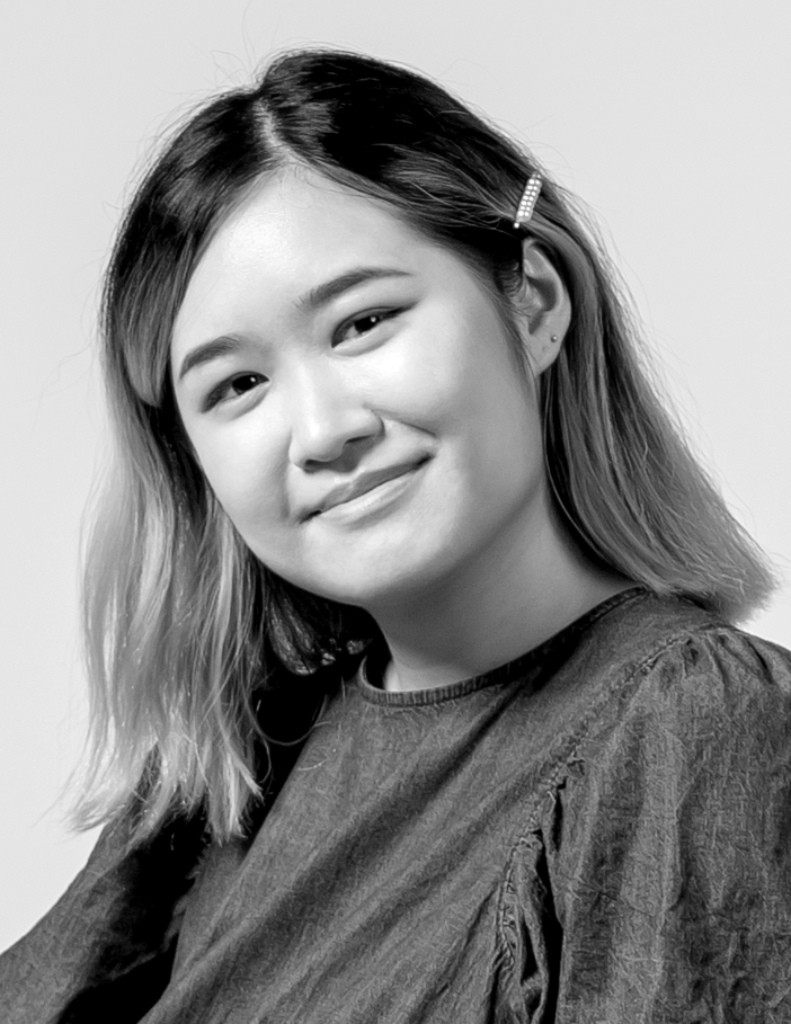 A recent graduate from the Hong Kong Design Institute with a Higher Diploma in fashion design, Melissa is on a mission to create pieces that bring positivity to life and cater to people with different needs. Melissa is interested in conveying a message of body positivity and sustainability by creating garments that are both comfortable and durable. Her athleisure collection "Body Geometry" incorporated the concept of health therapy that is adaptable to different people and is versatile to wear. She is also devoted to exploring the maximisation of functionality through experimenting with garment structure.
Projects: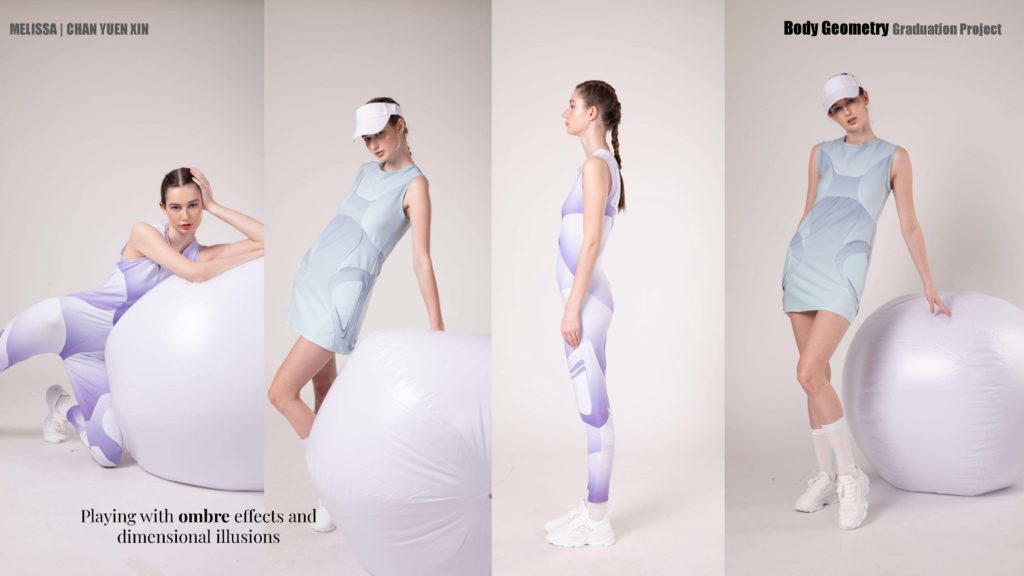 Body Geometry (2021) – An athleisure collection focused on garments that maximise functionality and versatility.
The Imprint of Light (2020) – A project that aims to explore alternative expressions in the printing of light and shadow on a body, in relation to different garment types and materials of different opacity.
Lee Hannah, Graduate of The Hong Kong Polytechnic University (Communication Design)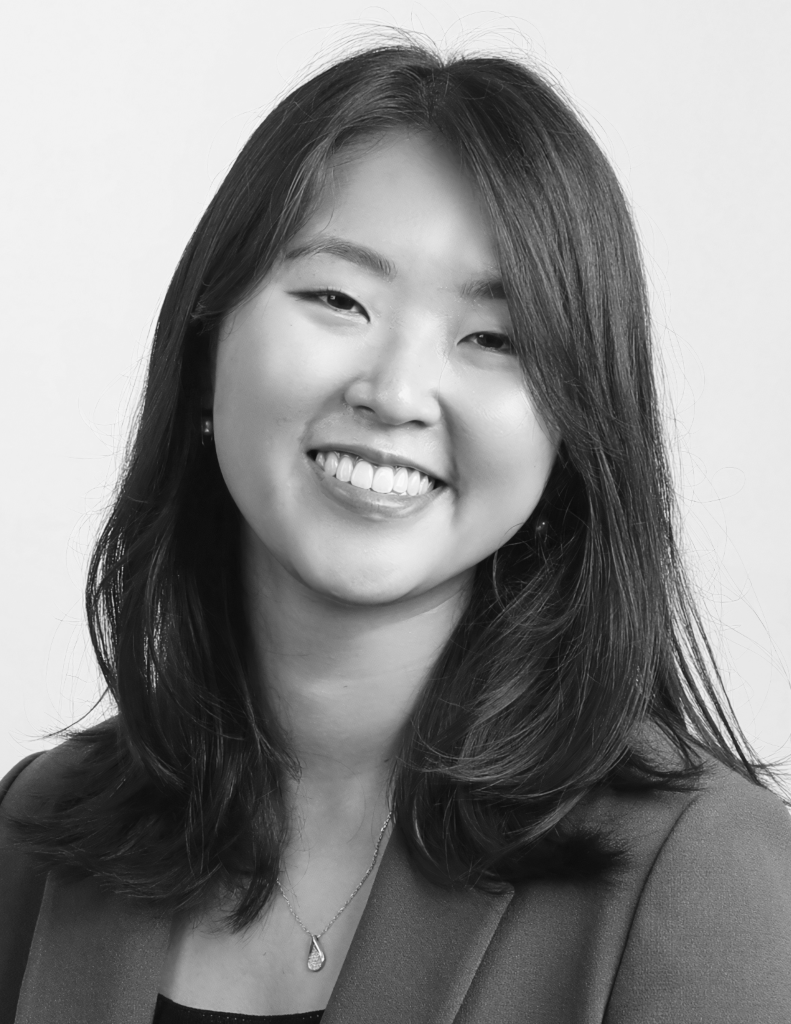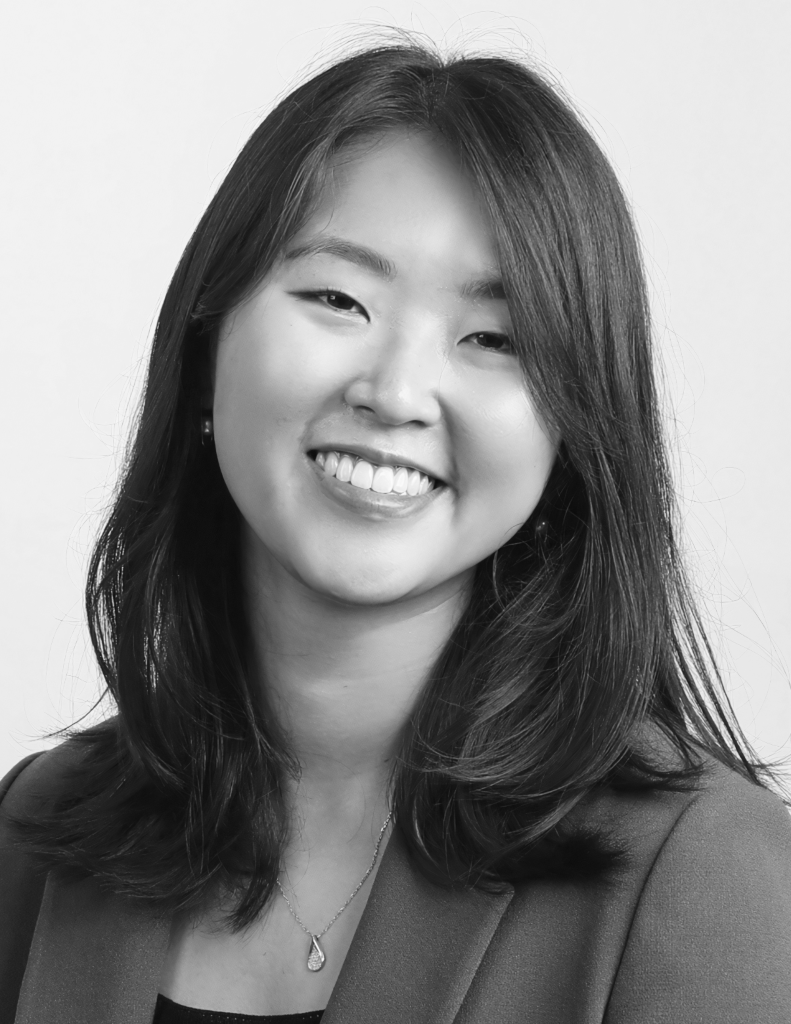 A recent graduate of The Hong Kong Polytechnic University's School of Design – Hannah is a designer with a multicultural background, with work and study experience in Seoul, Hong Kong, and Copenhagen. Most recently, Hannah has worked with Landor&FITCH; working with leading companies within the APAC region, such as Starbucks, Universal Studios, Hang Lung Properties, and more. With experience in branding, strategy, and copywriting – she is a designer with a diverse set of skills, and one that is always up for a challenge.
Projects: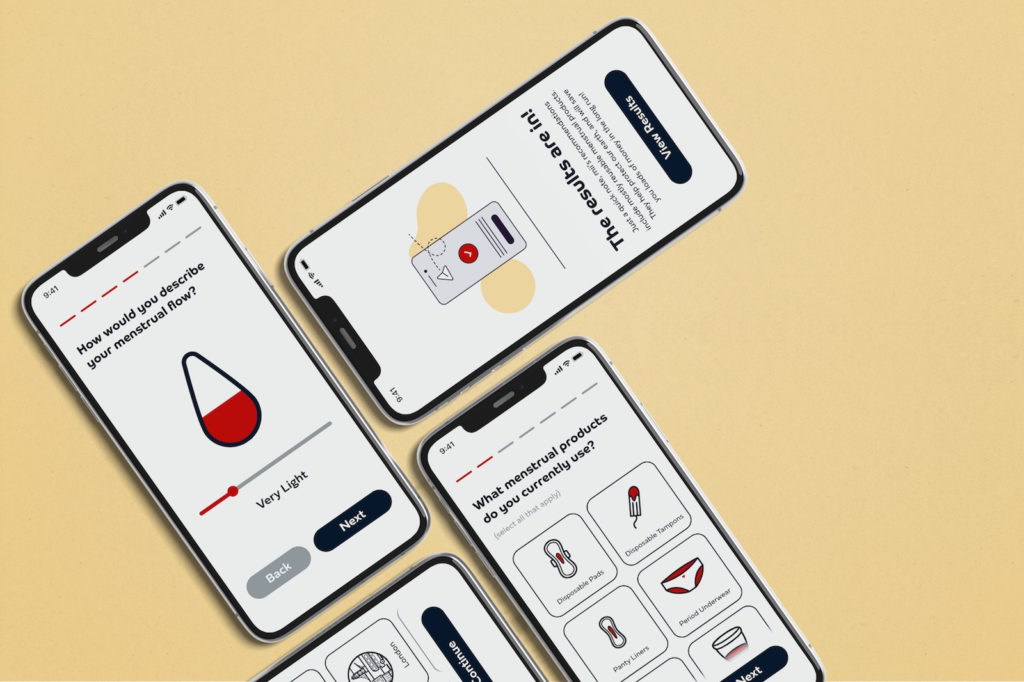 Mii (2021) – A personalised menstrual health app that aids you with your menstrual cycle and feminine health.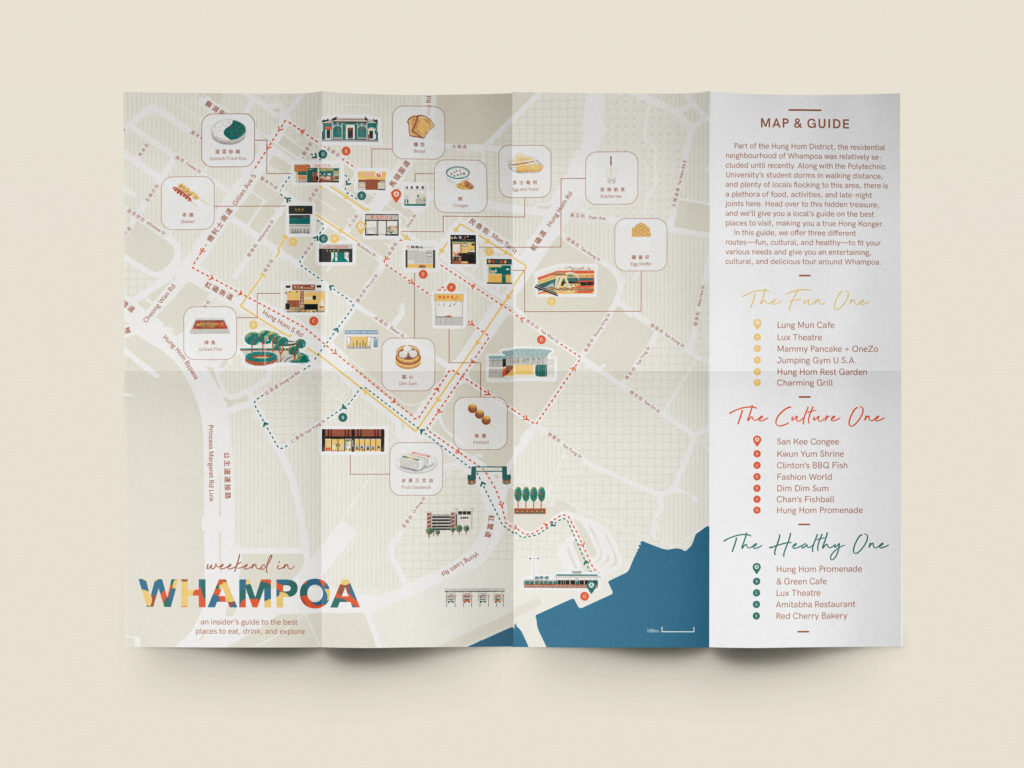 Weekend in Whampoa (2019) – A walking tour guide of the residential area Whampoa. Offering a cultural look into the area, the kit comes with an ergonomic folder that contains a map, booklet, and two illustrative AR postcards.
Chan Sze Ching Brun, Founder of röyksopp gakkai
Brun graduated from The Hong Kong Polytechnic University, specializing in Knitwear Design and Technology. She believes fashion is just one of the media to present art and ideas, and is interested in using various ways to express her aesthetics. She has worked as a stylist, art director and set designer, working with brands such as Fujifilm, Shu Uemura, Hong Kong Tourism Board and more. She also styled for ep covers and music videos, and worked as the art director for artists including Eason Chan, Jason Chan, Kenny Kwan, Hong Kong Chinese Orchestra and Cherry Ngan.
Projects:
"ALICE" 2019 All Season Collection – Alice pictured by both writer Lewis Carroll and photographer Hajime Satawari were attractive and fascinating as an elf, with a hint of erotism. The silhouette of this character becomes the inspiration of this collection.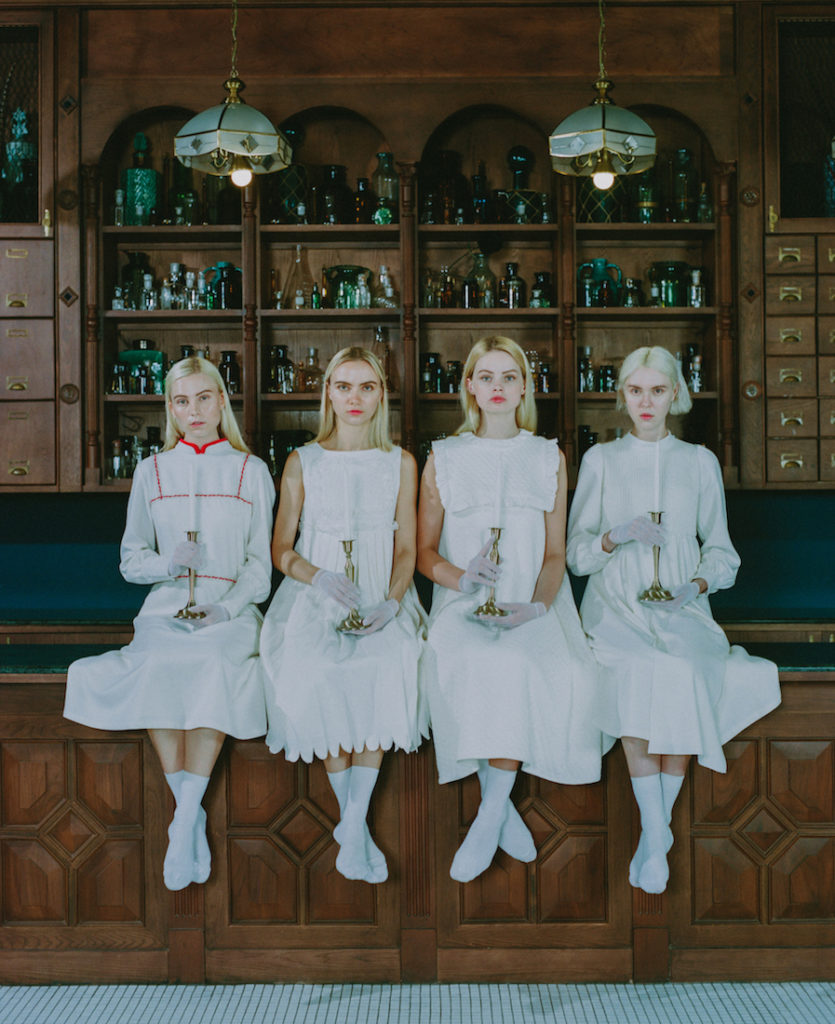 "The Lisbons" 2017 F/W Collection – Inspired by "The Virgin Suicides", a movie by Sofia Coppola, it is a beautiful, poetic and feminine movie praising the beauty of teenage girls and worshiping their sensitivity, fragility and emotionality.
Hon Man Cheong Bodin, Design Director at Yellowdot Design Limited (Yellowdot)
Bodin was trained as a bioengineer at the Rice University, before working at the NASA Houston Space Center where he designed and engineered spacesuits and life support systems. He began his design career in Milan where he obtained his product design masters 'cum laude' from Istituto Europeo di Design (IED). In Italy, he was awarded the prestigious International Compasso d'oro as a young talent for his innovative cookware design. Since returning to Hong Kong in 2017, he co-founded the studio Yellowdot Design working in the fields of product design and new retail concepts collaborating with brands and manufacturers in Asia & the Greater Bay Area.
Projects:
Bubbling Dome (2019) – Inspired by the wonders of blowing soap bubbles, the moment is frozen in time with mouth-blown borosilicate glass material.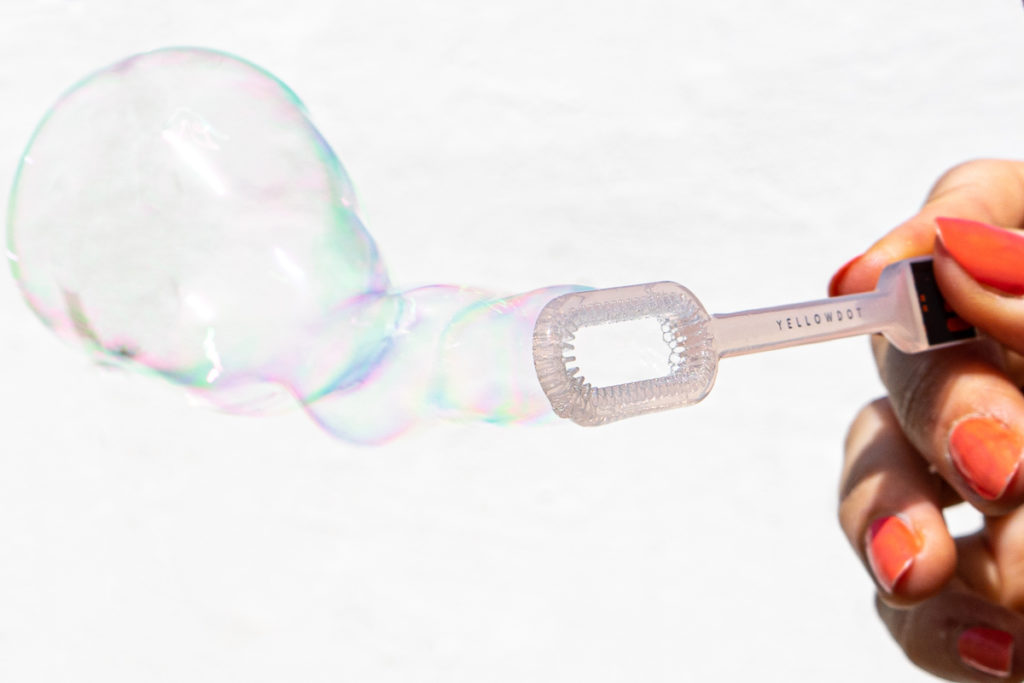 Bubble Memory Stick (2019) – A fun and whimsical USB flash drive for storing important digital memories that are easily forgotten and lost. Inspired by the childhood toy of many joyful memories, make bubbles on a whim with soapy water.
You might also like:
DFA Awards 2021 announced, list includes Singaporean tech innovator, Hong Kong design veteran and projects across Asia
Hong Kong's M+ museum designed by Herzog & de Meuron acquires archives of Rocco Design Architects
One Bite Design Studio's repurposing of a decrepit Hong Kong housing estate rooftop into a vibrant sports ground wins Singapore Good Design Award