Hong Kong-based Steve Leung Design Group (SLD) recently completed the interior design of God of Teppanyaki – a Japanese restaurant located in the prime location of Causeway Bay in the city. Surrounded by prestigious Michelin-starred restaurants, this 604m2 gastronomic space unfolds a sophisticated interplay of dark shades and luminous accents married with simplistic and contemporary design scheme.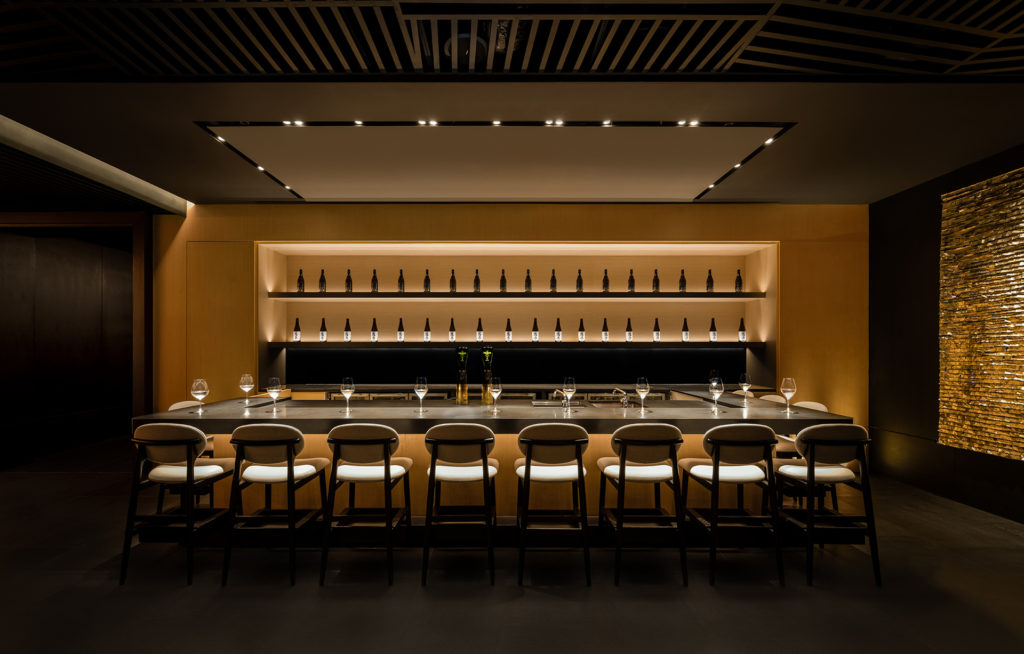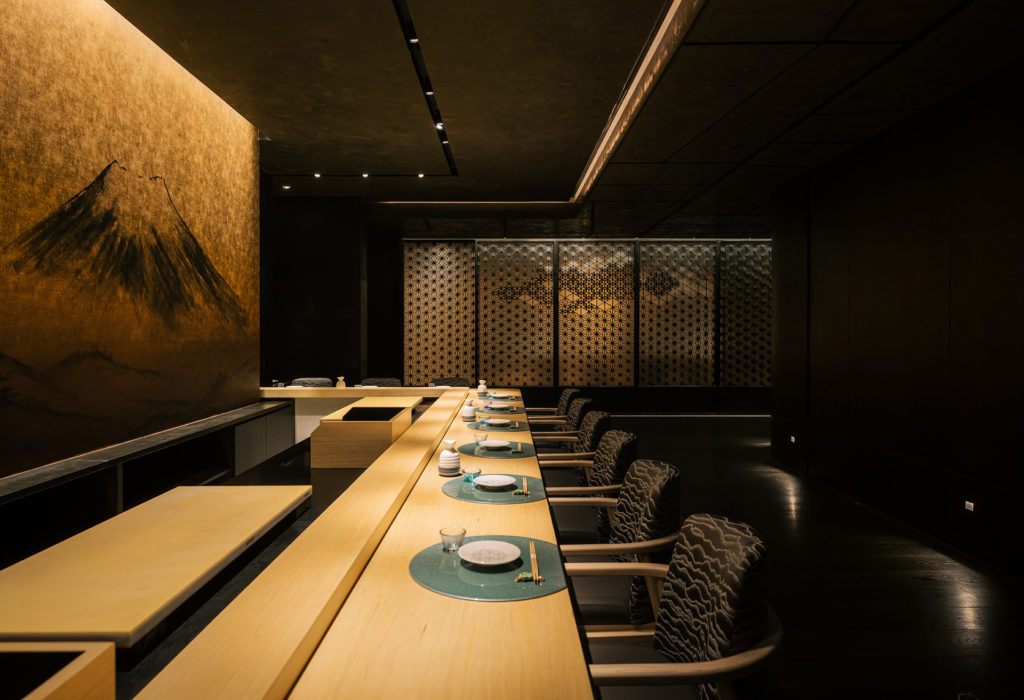 In line with an increased demand for privacy and space amid the pandemic, SLD created a distinctively upscale ambience defined by generous space and neat aesthetics. Spanning multiple private dining rooms to a sake bar, sushi bar, and wine and sake tasting room, elaborate partitions host small groups of four up to large groups of 24 guests featuring a thoughtful spatial design to allow dynamic and customised flows between different areas.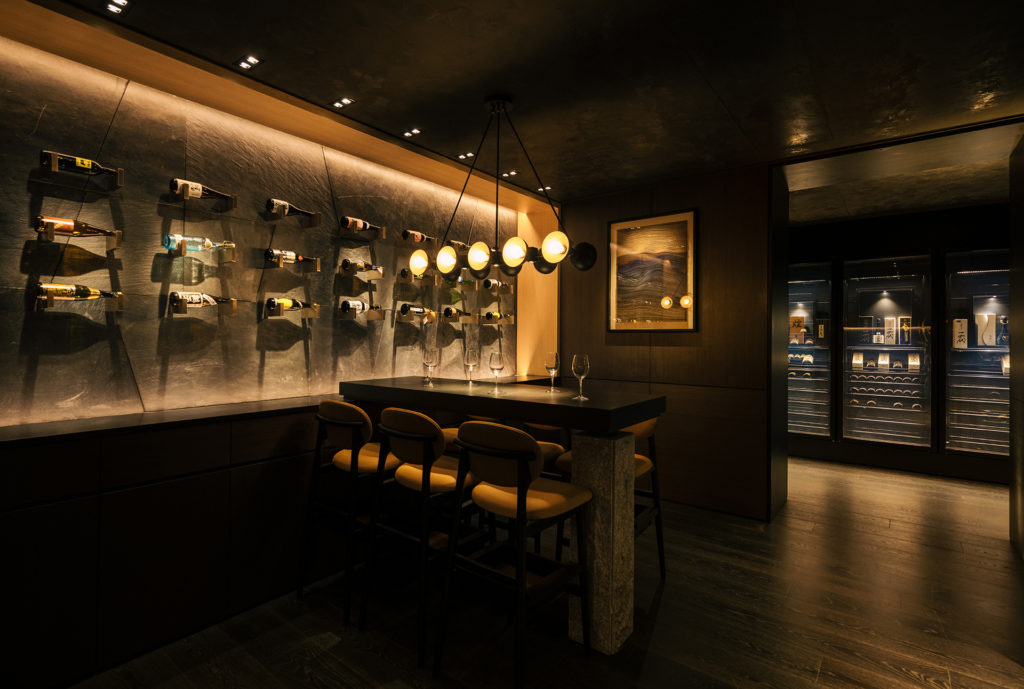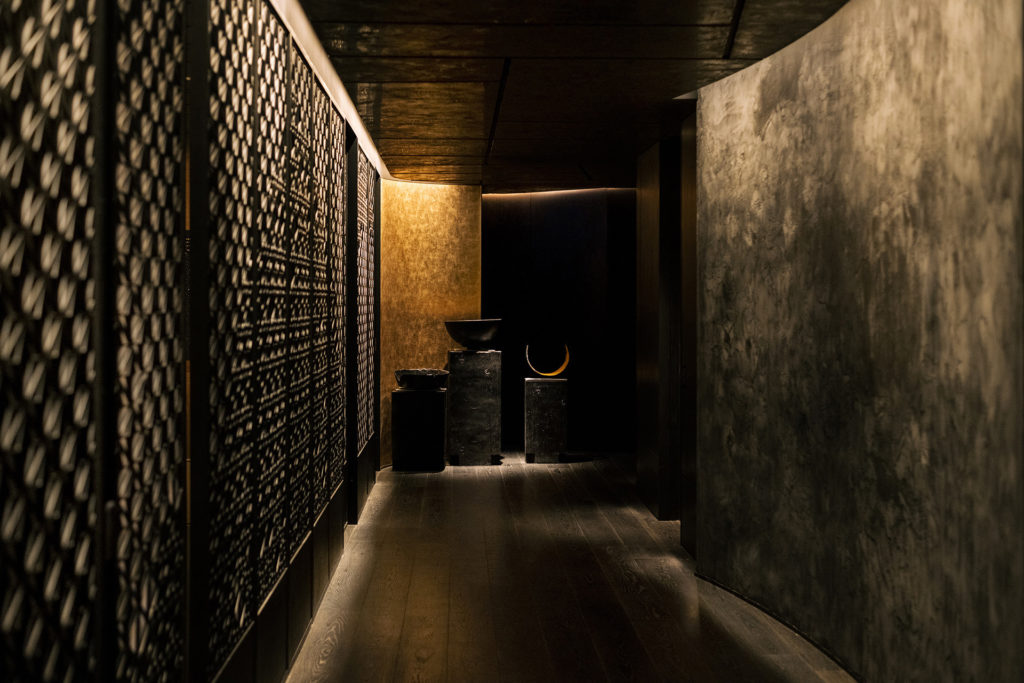 Drawing inspiration from the enchanting beauty of Japanese natural landscape, predominant design elements are integrated into the interiors: a striking Mount Fuji art backdrop, bespoke wallpapers and fabrics bearing traditional botanical patterns, and the abundance of timber and granite used throughout the entire venue, instantaneously bring the diners a vivid experience of authentic Japanese culture. The custom-made lighting arranged by renowned lighting expert Tino Kwan, God of Teppanyaki strikes the right balance between exclusivity and a welcoming space.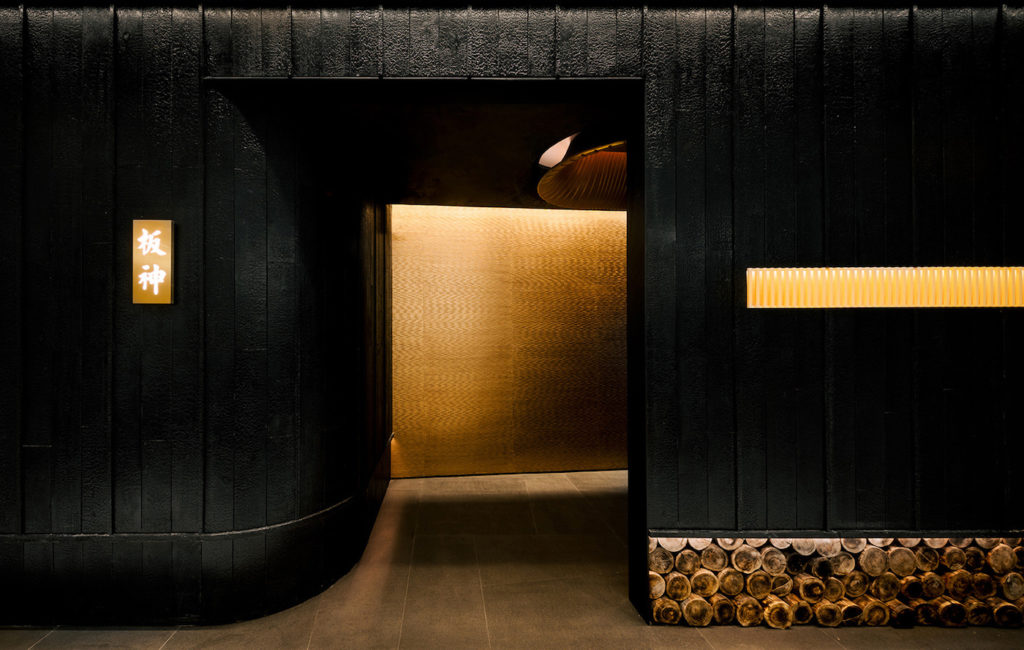 Project details:
Project Name: God of Teppanyaki
Project Location: Sino Plaza, Causeway Bay, Hong Kong
Project Completion: June 2021
Project Area: 604m2
Main Materials: Wood Veneer, Stone, Custom Printed Wallpaper, Special Paint
Lighting Design: Tino Kwan Lighting Consultants Co., Ltd
Photographer Credits: Lit Ma
You might also like:
Snohetta designs Hong Kong restaurant inspired by Singapore's Peranakan culture and Scandinavian folk art
Massimo Bottura and India Mahdavi come together to restore the iconic Ferrari restaurant in Maranello
OWIU Studio designs Singapore's largest omakase bar featuring 20m-long quartz bar sited within heritage shophouses