OWIU Studio, a Los Angeles- and Singapore-based multidisciplinary design practice co-founded by Amanda Gunawan and Joel Wong in 2017, has unveiled its latest project, RAPPU, in Singapore's vibrant Tanjong Pagar district. The 36-seater eatery is a new omakase sushi bar concept by The Feather Blade group housed within a pair of conservation shophouses along Duxton Road, a precinct that is home to a slew of such heritage properties as well as cutting-edge modern architecture.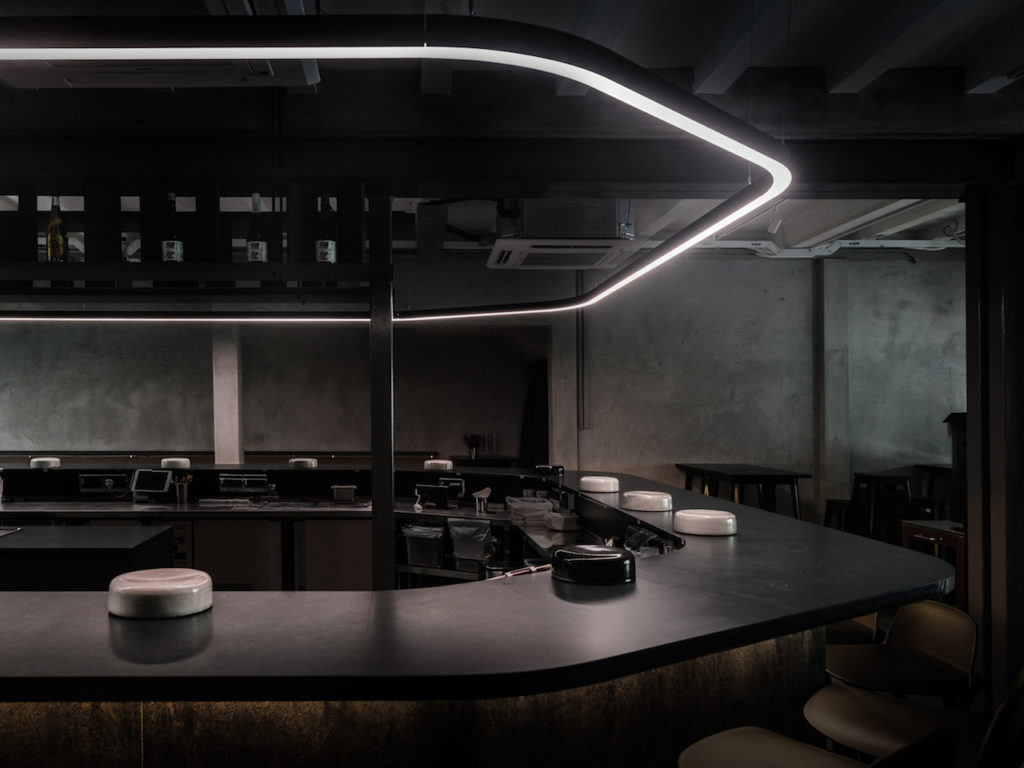 The two shophouses have been transformed into a single structure which has been achieved by preserving the old details of the property such as exposed timber ceiling beams and raw concrete flooring, signalling an industrial-chic vibe. For an authentic rendition of an industrial theme, OWIU Studio developed several creative solutions to accommodate the existing architectural constraints and showcase the restaurant's signature 36-seat omakase bar.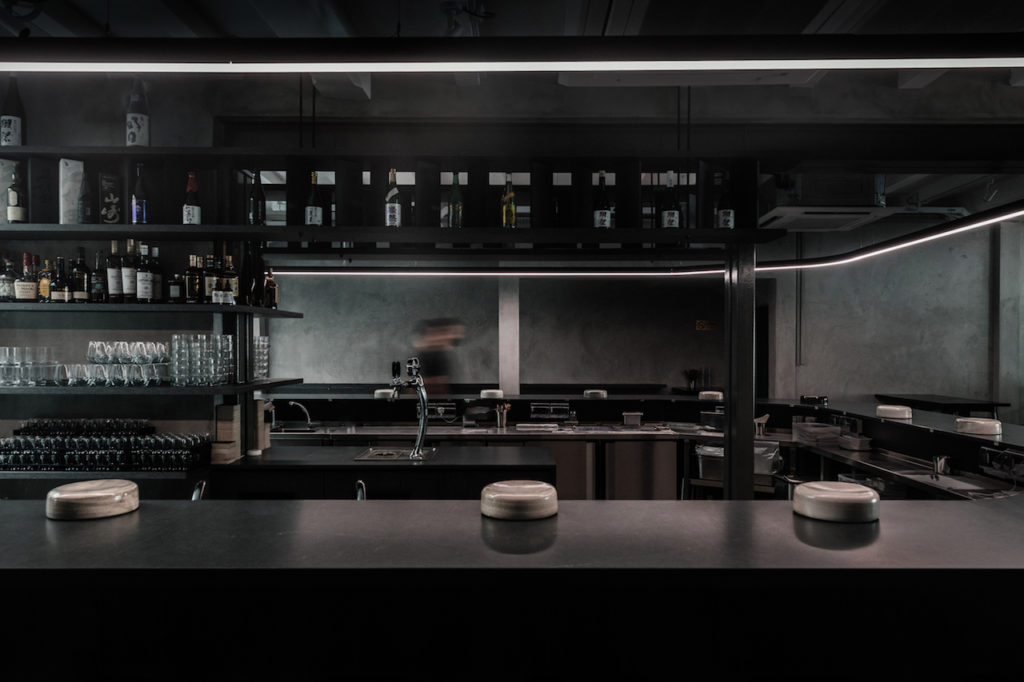 The studio's approach required creating a six-meter-long (19.6 feet) opening through 0.3 meters-wide load-bearing brick and installing a new steel post and lintel system on a new foundation to support the structure. This resulted in a dramatic open space with a continuous quartz bar that spans nearly 20 meters long, an ambitious idea and the first of its kind in Singapore.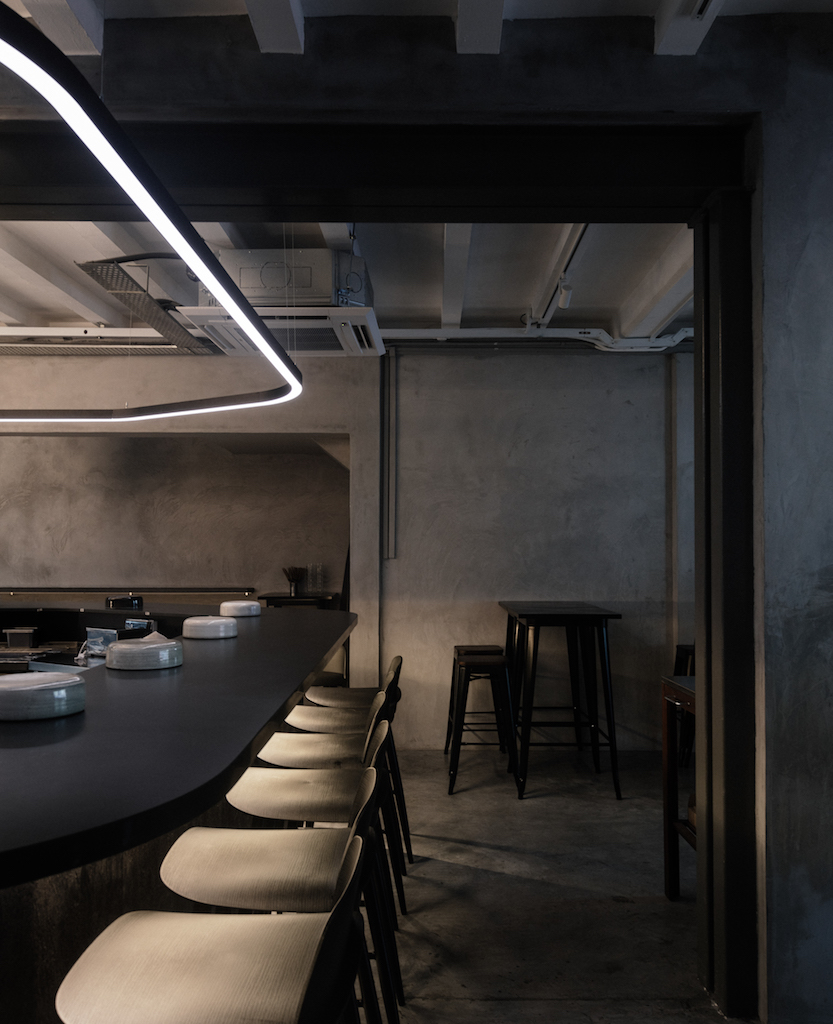 The dramatic dining surface is accented by a 20-meter-long steel LED lighting system suspended above the bar counter that mimics the bar's shape and adds scale. The light syncs with music and illuminates the venue with dynamic color as the day progresses. A customised 20 meter-long-steel profile RGB LED light wraps the space above the counter, mimicking the overall profile of the bar. The light syncs with music and changes color over time as day transitions into night.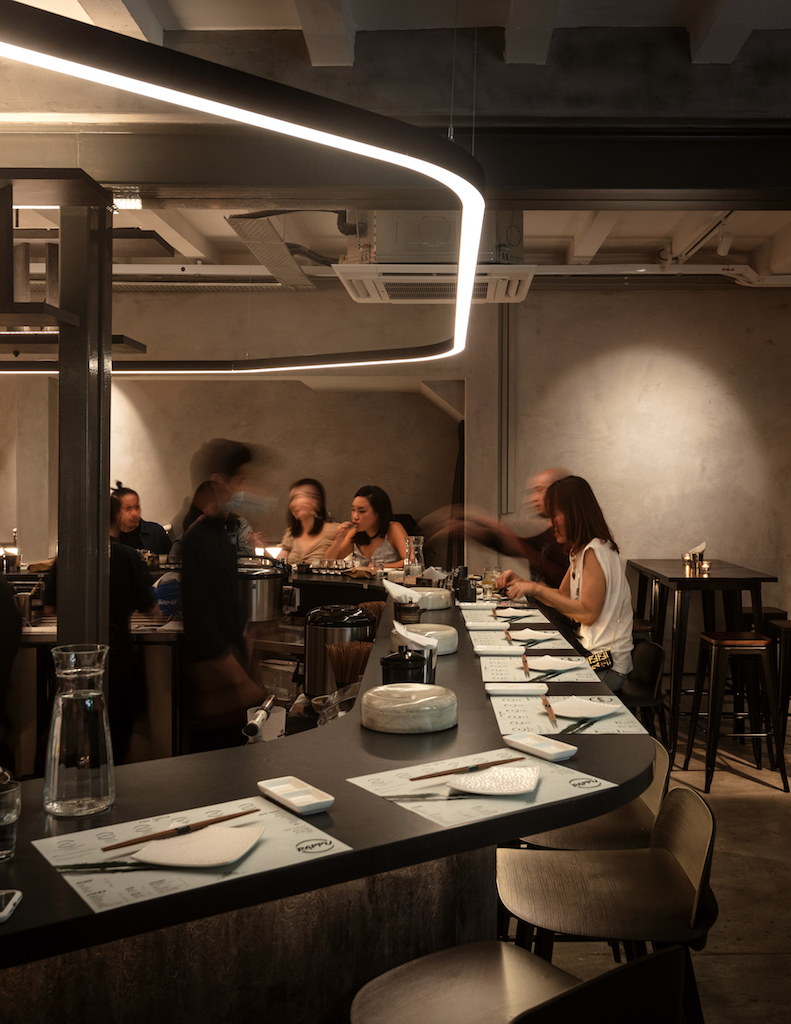 On RAPPU's dining floor, OWIU Studio's parametric optimises guest and staff circulation while at the same time enabling kitchen to dining room flow.
See the full image gallery here:
Photos: Finbarr Fallon and OWIU Studio
You might also like:
Interview: Amanda Gunawan and Joel Wong of OWIU on setting up a successful practice on two continents
OWIU refreshes Singapore shophouse office for ADDP Architects with new visual and lobby design
Rockwell Group designs Japanese mythology-inspired Koma in Singapore's Marina Bay Sands