Stretchmarks Asia, a collective of sports personalities and manufacturers, has designed a new activity park in the Malaysian capital, that offers not just climbing and adventure sports facilities but also aims to become a social and community space.
Completed in December 2019, Beast Park is housed in a 2,000m², 15m-high warehouse-like space in the popular Bukit Bintang shopping and entertainment area of the city.
Around 978m² of the interior walls are fitted with climbing holds, catering for different styles, abilities and routes. There are walls for bouldering up to 4.4m, a top-rope climbing up to 10m and lead climbing up to 15m.
The facility also includes an obstacle course with nine obstacles including rope swings, spin cycle, warped walls, a Bosu ground, jump tubes and bars. The course can be used as a training facility and has equipment for timing users.
"Beast Park is designed as a place that is physical, social, fun and brings together a community of all ages through a seamless guest experience incorporating social activities, cool vibes, quality food and drinks and a focus on repeat visitation." – Thibault Paquin, CEO, Celebrating Life destination consultancy
Children, on the other hand, can enjoy the playground that includes nets, bouldering walls guided by LED lights and a junior obstacle course. In addition to the various activities, there is a café and spaces for guests to gather and socialise.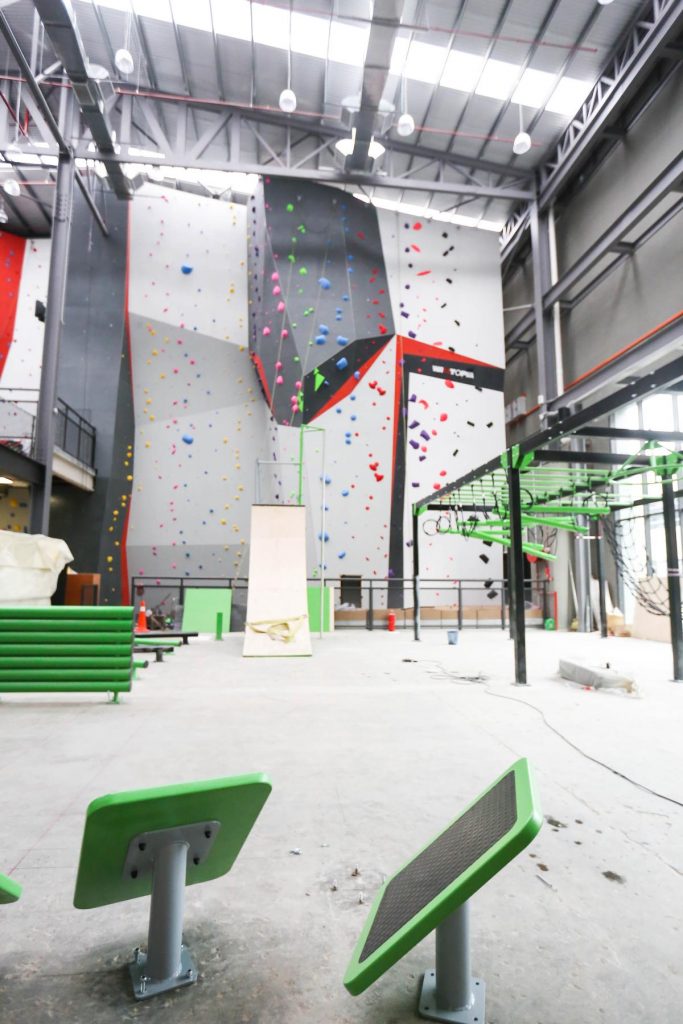 The large building makes ample use of natural light and also allows space for a suspended light installation designed by acclaimed Malaysian artist and architect Jun Ong.