Architects Joel Wong (left) and Amanda Gunawan (right) set up their Singapore- and Los Angeles-based young practice, Only Way Is Up (OWIU) Design Studio, to enable them to be more hands-on with their trade, and explore new possibilities with different materials, with a deep focus on research and data. The Singaporean architects, who attended Southern California Institute of Architecture (SCI-Arc) in LA, worked with the renowned practice, Morphosis, before venturing out on their own.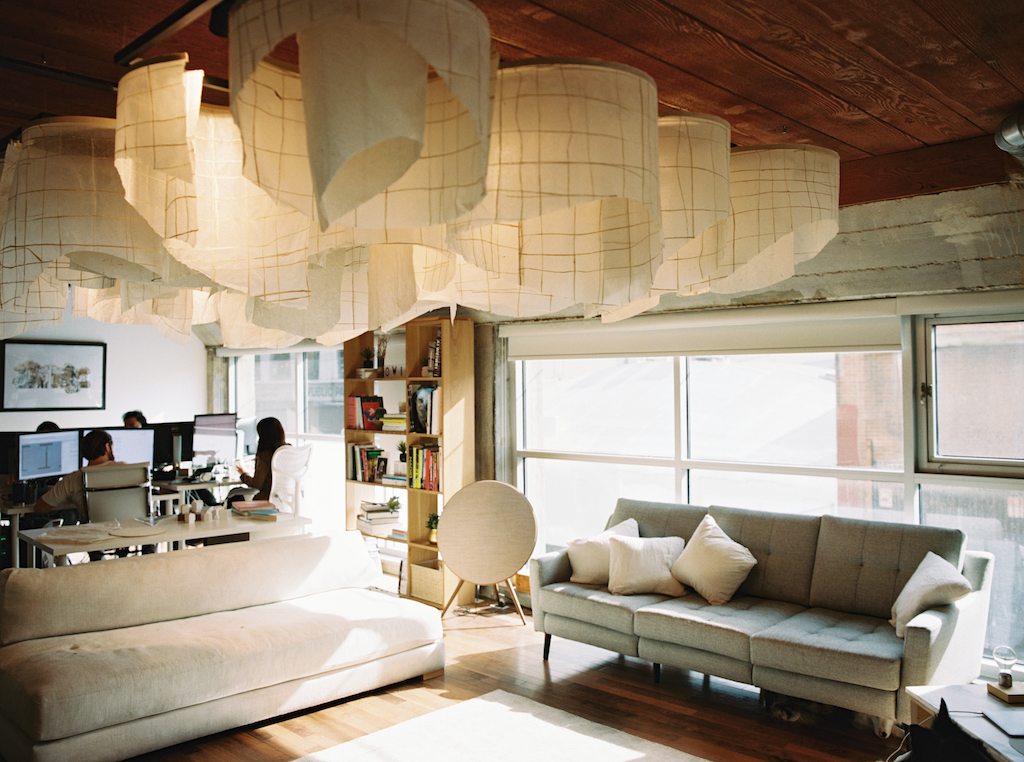 Since starting their firm a few years ago, the architects have worked on several commissions such as private residential projects, office spaces, restaurants as well as installations at international events. Emerging from their most recent success, Reclaiming Connectivity, a pavilion that they designed for the recently-concluded SIA-LES Archifest in Singapore, the duo speaks to DE51GN to share what provided the impetus for them to start a trans-continental practice and the premise of their well-received pavilion for SIA-LES Archifest 2020.
What led you to set-up your own practice at such a young age?
Amanda Gunawan (AG): Upon graduating from SCI-Arc, we worked with Morphosis for a while. After working for them, we decided to launch our own practice. We felt a very strong sense of support from the community around us in LA. We decided that we wanted to tap into that not just in LA but also somehow link it back to Singapore eventually.
We also felt the energy to do this now or never. OWIU is a manifestation of our philosophy that is centered on progressive design. We believe that spaces should evolve with time instead of being stagnant. One of our strongest beliefs is about doing things the right way and every project has to be better than the previous one. All our projects should push ideas forward. We also have a strong focus on execution and craftsmanship and the finer details. It was always our wish to somehow link our work back to Singapore with the new knowledge that we've acquired. It's nice to have this dichotomy between being in LA and working in Singapore. The scene in both cities is very different. In LA, it's very hands-on. We find ourselves getting into the actual process of construction. Doing things such as going into the MEP works such as plumbing lines and fixing them, and seeing how they're done – such experiences are completely invaluable to us.
In Singapore, I may not have been able to build a house on my own with tools, but after being here and being hands-on, I have more confidence in making that statement as I truly understand the process ground-up. We are trying to steer our company into a design-and-build model. A lot of our projects are residential and we wanted to establish a connection to Singapore through our work. Archifest was the first opportunity for us to collaborate with well-known Singapore-based practice ADDP that does more high-rise residential projects.
Joel always knew that he will come back to Singapore and work with ADDP to step things up as it belongs to his family, but then he didn't just step into a pair of shoes ready to be worn. He wanted to be able to gain a new sense of expertise, perspective and new skills, and then figure out how to bind them together within ADDP. He believes in being the value-add versus someone who is just ready to take over.
How did you envision the Reclaiming Connectivity pavilion at Archifest?
AG: In terms of the concept, we didn't believe in the idea of eliminating a public space entirely because of Covid-19. All of a sudden public spaces have become private space and it's almost like such a typology of public space will become extinct. We felt that as architects, it was our job to find solutions rather than rule something out just because that's the end of it. We wanted to find a way to play with transparency, porosity, and form to be able to generate the feeling of warmth and togetherness without emphasising the physical aspect.
"There are times when we don't get a job because people equate competency with experience. To an extent, that is true. The more hands-on you are about the building process, and the more you repeat it, the better you get at it. We have lost jobs because of our [young] age and experience even though we felt that we were super ready to take on that particular job. This is part and parcel of the process." – Amanda Gunawan, co-founder, OWIU Design Studio
How do you make the concept of pavilions more accessible for the general public, since they can be conceptually heavy?
AG: Universally, people can appreciate good design. Our utmost priority was not to impart a lesson but for it to be appreciated for its aesthetics and what it represented. It's not an art piece. People should be able to walk through it and experience it. Aesthetics and experience are both universal. It was important to us that these characteristics came through in the design. In showcasing the glass, we wanted people to be able to appreciate the artwork that is on the glass.
Do you find that there has been an increase in design appreciation among people here and how would you compare it with the West?
AG: Definitely, in Europe, people are more proactive. But now due to the ongoing Covid-19 pandemic, we are running out of activities, and we are trying to find new and novel ways. People are acquiring new hobbies. It's a good time now more than ever to ask for the engagement of the public. If it's compelling enough, it could be something that can spark interest among people to discover the creative side of their cities. People can visit such pavilions and maybe realise that this is something they enjoy doing as a family, and discover new interests. Hopefully, we are in the right direction.
Why do you think your concept was the winner? Why did the judges select it?
Joel Wong (JW): We took several factors into consideration for our scheme. One of them was the constructability of the system. Another key element was paying respect and homage to materials which in this case, the glass part was the main focus. We wanted to give a level of effort and showcase the glass material as the main protagonist of the concept. We incorporated R&D and tech elements such as coming up with our own patterning design for the glass illumination and tying it all together to the concept. There is also room for innovation for the glass material sponsors. We thought we could make a contribution in terms of materiality and run the concept all the way to realisation.
As architects, materials are hugely important to us. For example, SG Glass also has a whole R&D wing and this isn't the only product they've created. We have an appreciation for this craft research and its incorporation into the built environment. We are touching on a lot of aspects that you'd see in a house or a building like you'd see wooden frames, glass, metal connection, water, all of which tie together to become one complete home. On top of that, we also came up with a pretty versatile modular system of construction which is efficient. During this Covid-19 period, it was also important to minimise time on the ground. The ability to move this system and structure to different locations was another big consideration for us. We touched upon a lot of these things that we felt needed to be addressed – from both an experiential and construction standpoint as well as design. We do see a lot of pavilions in Singapore that look extravagant. It's the ethos of our firm – to have thoughtful design and construction. Simple and smart can be great. We were happy and honoured to win but we also wanted to investigate further.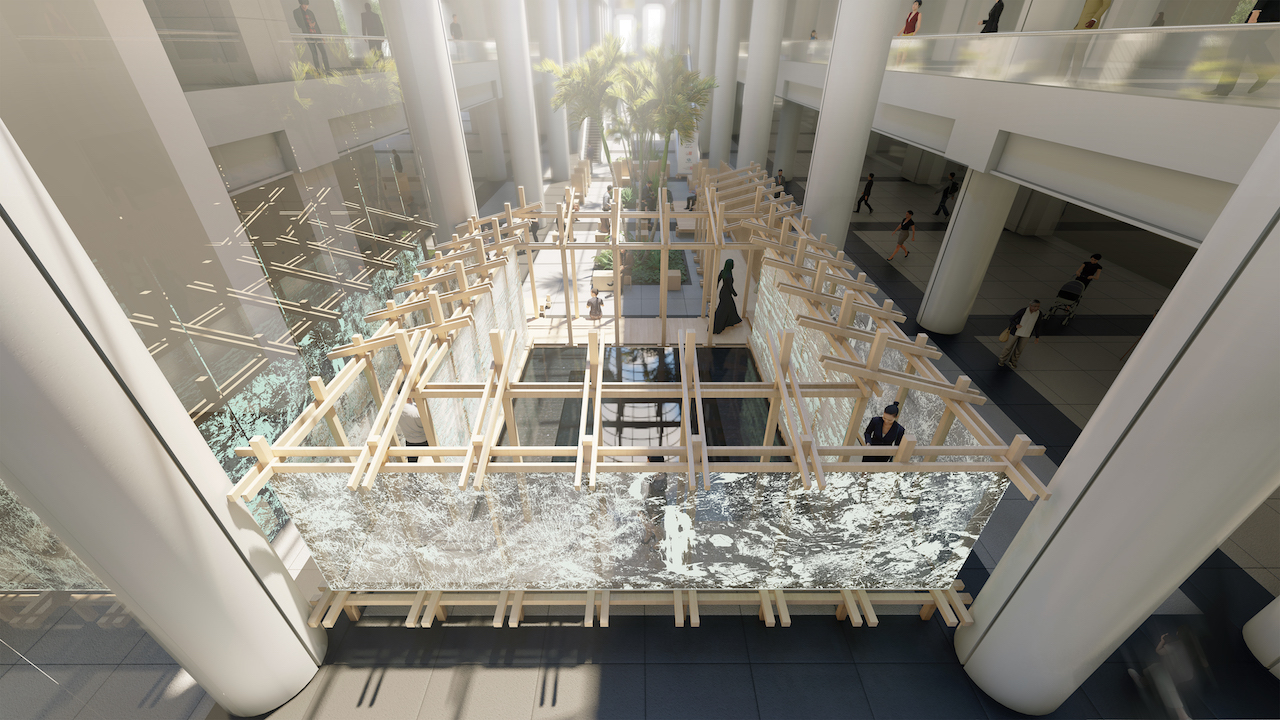 AG: One of the major considerations was that this pavilion could be taken to other parts of the world such as China and other countries in Asia. All the parts of the pavilion had to fit into one shipping container if we were to deconstruct it. We like building with the bottom-up approach. What that means is that we build from part to whole, instead of designing one giant form and then breaking it down into parts. This approach gives us better control and lets us micromanage every single part and it gives us the ability to ensure that nothing goes to waste. We can repackage and use it later.
We also created an installation for the Los Angeles Design Festival last year and it moved sites three times. It was made cheaply due to budget constraints yet it was able to sustain the unbuilding and rebuilding multiple times because the instructions were clear. It was a bit like LEGO building blocks. There is a lot of wastage in installations that at the end of the day, get thrown away. So it's important to build more thoughtfully, and in the present context, the response to the Covid-19 situation was pivotal.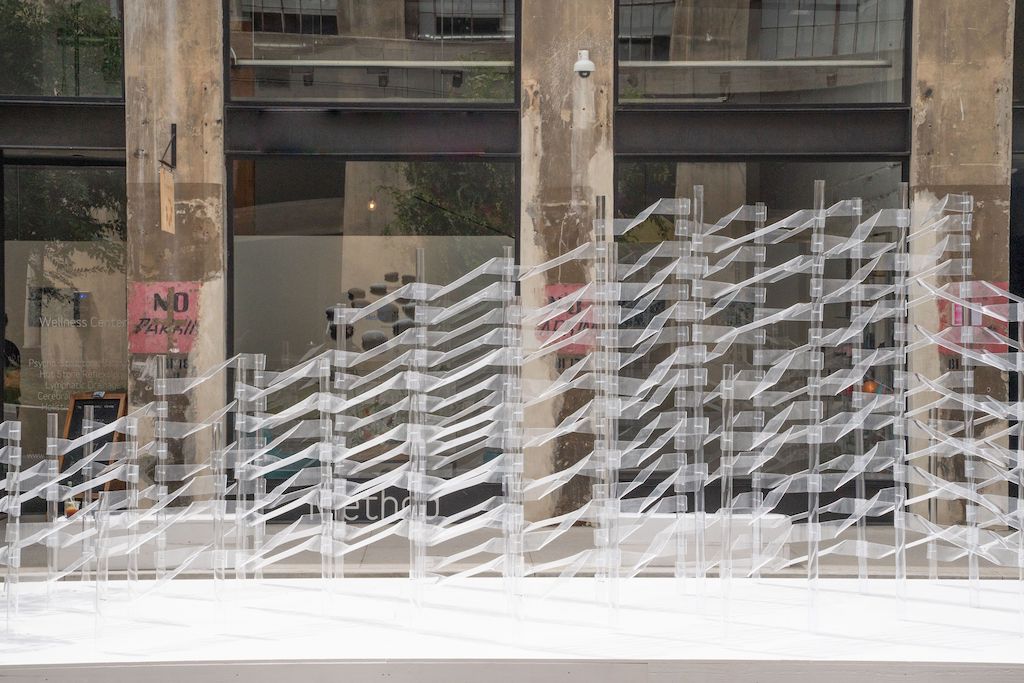 Have any other public pavilions stood out to you recently, and why?
JW: One personal experience was at Milan Design Week – it was a walking scene. They curated an entire series of experiences with almost 30 amazing installations in different parts. Technologically, they were trying to showcase the prowess of designers and fabricators. For example, there was a big  3D printing company. They have massive budgets. We hope that Singapore can get there one day, and gain an appreciation of design, craft and workmanship.
With the Reclaiming Connectivity project, it was limited, even though it was thoughtful and intelligent. There wasn't any room for error. If you really didn't know, I felt that our past experience of construction and building ourselves gave us an upper hand and an understanding of how this system should work for it to fall into place. We were confident that we could execute our concept through this design.
What materials have you been working with?
JW: 3D printing started taking off when we were still in architecture school. The problem was that it was either expensive or unreliable. You couldn't get a level of consistency. These two have changed over the years which has opened up a whole new avenue of opportunities and material testing, albeit there are still some limitations.
Architecture is always a thought process. The pavilion that you finally got to see was our fifth or sixth iteration of getting to the most resolved level of design. It's all about dissecting this process. It's all about thinking and analysing. Architects are problem solvers. Tools like 3D printing, 3Dmodelling, rendering are part of this process that enables you to think smarter and faster. In that respect, 3D printing is really great because you can have something physical in your hands really fast, bringing virtual things to reality quickly.
AG: It's bringing the virtual world into the physical world. It basically acts as a tool to create a mock-up.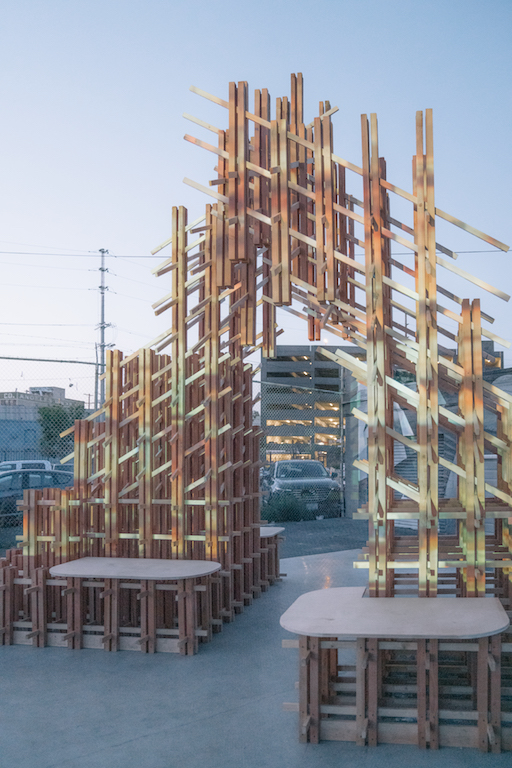 Which among your projects has been the most challenging?
AG: One of our most challenging projects to date has been the Biscuit Lofts in LA. This project highlights the difference in the architecture industry in Singapore and Los Angeles – the latter is more hands-on. SCI-Arc was a great school and it shaped our philosophy and gave us a voice. It made us question what our identity and place was. We were constantly being questioned. The only thing in schools is the actual building skills.
With Biscuit Lofts, we were hands-on with the project. Few architects will get to have an experience like this. Joel had to go down and be underneath the pipes and understand the plumbing and the system that builds an entire house. We never thought about the process before. We thought we could do the drawings, hire workers. It was a great learning experience. We were particular about little details.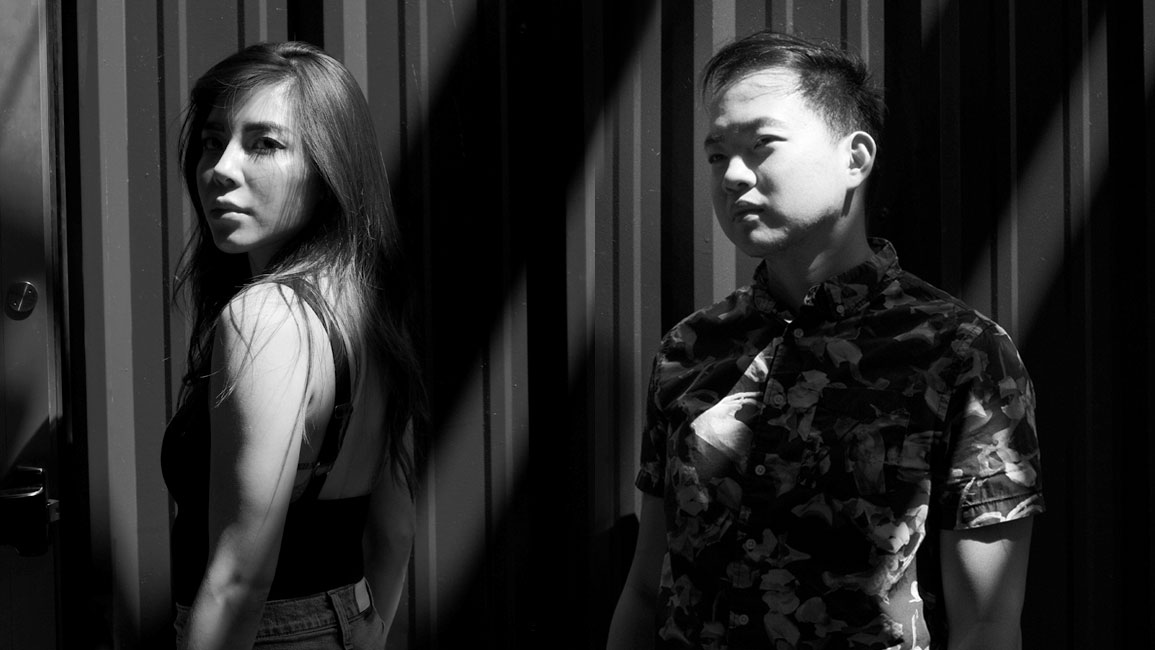 As a young firm, you have done well in a short span of time. How would you describe your journey?
JW: I think it comes down to how well you can convince your clients about your capabilities and how you can translate your interactions into trust. We also understand the economic side of designing and building, which helps us understand the client's perspective better.
AG: There are times when we don't get a job because people equate competency with experience. To an extent, that is true. The more hands-on you are about the building process, and the more you repeat it, the better you get at it. We have lost jobs because of our [young] age and experience even though we felt that we were super ready to take on that particular job. This is part and parcel of the process. We can only have enough conviction to then convince the clients to believe in our ideas and abilities to translate their vision into quality projects.
"We took several factors into consideration for our scheme. One of them was the constructability of the system. Another key element was paying respect and homage to materials which in this case, the glass part was the main focus. We wanted to give a level of effort and showcase the glass material as the main protagonist of the concept." – Joel Wong, co-founder, OWIU Design Studio
How do cultural differences influence your work?
AG: We started off in Singapore and the US. We had to get used to the rigour. Our intense learning culture in Singapore prepared us for life at university in America. We became very strategic, and we learnt how to work smart.
Coming to the US forced us to question everything, our philosophy and what do we want to achieve in the architectural realm.
It can't just be like I want to build houses. It had to answer questions like our place in the architectural world. Our theories were being questioned to the point that it wasn't a criticism anymore, it was more of constant evolution. In that sense, America helps you find your voice and identity and in Singapore, it's about foundation and knowing your trade and being able to work smart and understand the technical as well as the economical side to it.
When did you know that you wanted to set up your own firm?
AG: When we were working at Morphosis, we had taken part in a furniture design competition, it got more traction on the internet and someone asked us to take part in Paris Design Week, asking us if we wanted to take part in it. That was the moment I actually sat down and we discussed it. If we wanted to take on this opportunity that had presented itself to us, we can't at the same time be working full-time at Morphosis which was strenuous. So we made the decision to take it on. We thought we are young and energetic right now, and there's never a better time to do it.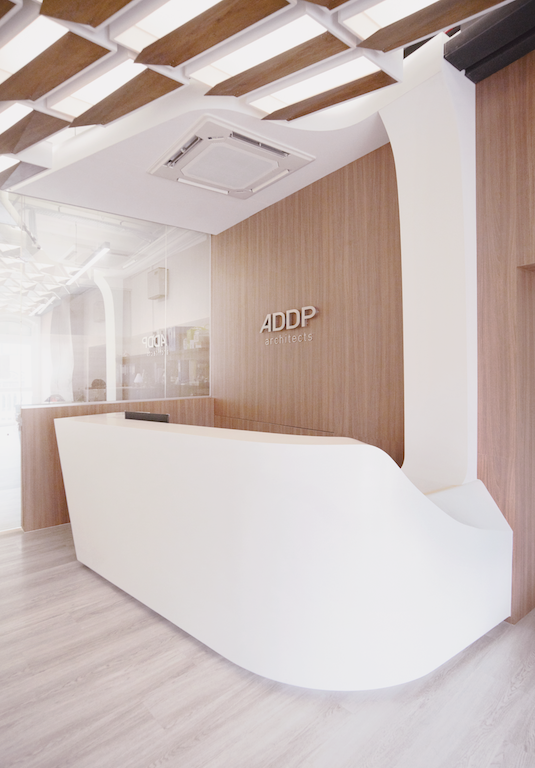 Starting out on your own is not something we commonly see among up-and-coming designers in Singapore, who still prefer to anchor themselves to a bigger company. What has been the impetus behind your venture?
AG: Honestly, it's a very difficult process and I don't want to sugarcoat it because even though we are the captains of the ship but sometimes you just wish that someone would just tell you where to go. When we worked at Morphosis, we were in safe hands, and all we had to do was to do the work. It was nice to just come home and not have to think about anything. But now, even after I come home at the end of the day, I'm still thinking about what I need to do tomorrow, and how do I make sure that there are jobs for our staff. Now, I not only have to manage my own work but also that of other people. It's not as glamorous as it sounds. If you don't 100% know which direction you want to head towards, you shouldn't get into it.
JW: In Asian countries, the track record is extremely important and the barrier of entry for start-ups is huge. But then, how can you have a track record if you can't even get your first few projects. This is also an Asian culture versus Western culture difference because people appreciate a new perspective in the West.
Who are your favourite architects?
AG: Carlos Scarpa, Kengo Kuma, and Toyo Ito
JW: Morphosis, of course, Thomas Heatherwick – I like the innovation aspect of his work – Tadao Ando, and Jean Nouvel.
How has Covid-19 affected your workflow?
AG: It affected the workflow in the beginning. We learnt to adapt. Everything was moving very quickly. There is only a certain amount of bandwidth and you could only focus on certain things. Before the Covid-19 pandemic, perhaps our workflow wasn't optimum because it was always hectic but we managed to do our work. We were really busy before Covid-19, so we never had the time to perfect our workflow system. Covid-19 gave us the time to focus on the little details of our firm that weren't perfect yet, it gave us an opportunity to pause and reassess our workflow in different countries – we fine-tuned our workflow system, communication processes, and other aspects.
What are some of your upcoming projects?
AG: We have a residential project in LA – a complex of three duplex houses, each with a garage that will turn into a living space, as well as a new restaurant concept in a Singapore shophouse.
You might also like:
ADDP Architects unveils sustainable high-rise twin towers overlooking conserved buildings in Singapore
ADDP Architects unveils sustainable high-rise twin towers overlooking conserved buildings in Singapore
Chris Lee of Serie Architects on the non-negotiable aspects of designing Asia's first high-rise state courtrooms in Singapore, sustainability and competitions