Los Angeles-based architecture and design firm OWIU has recently designed the visual identity and office lobby for well-known Singapore architecture practice, ADDP Architects. OWIU, which stands for The Only Way Is Up, is a multi-disciplinary studio co-founded by Joel Wong and Amanda Gunawan that offers a full suite of architectural and design services including architectural design, construction, urban design, product design, as well as architectural visualisation.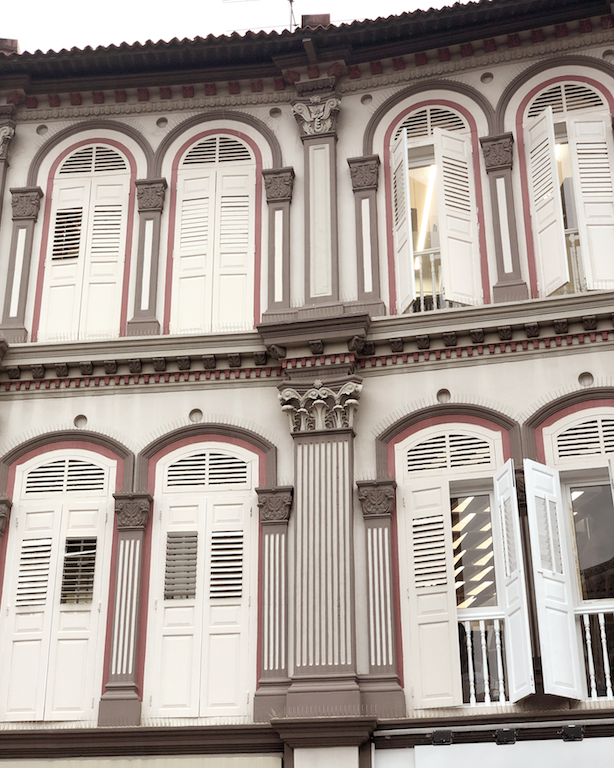 Located in the central business district of Tanjong Pagar neighborhood that is redolent with conservation shophouses, a national architectural typology that combines both residential and commercial units, OWIU customised 90 per cent of the elements in the lobby and reception area to create a cohesive and distinct design statement that projects a brand image that decidedly leads one into the ADDP world.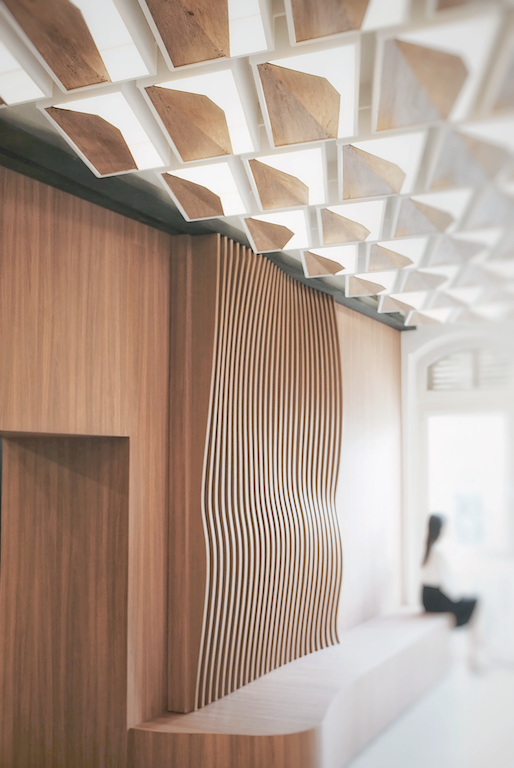 ADDP Architects commissioned OWIU architecture and design firm to refresh their brand identity and logo, while creating an office lobby that showcases the full expertise of the ADDP office. OWIU's interior scheme is dominantly wood and covers the lobby and reception area of ADDP's office. OWIU's innovative approach and sleek design, showcases their adept ability to mix materials into a powerful and cohesive statement piece.
Each element contributes to the overall experience, from the curved marble reception desks, to the wooden visitors benches, lighting and geometric ceiling. OWIU used parametric design to create a curved wooden wall with dual function, as both a strong design element, pulling the eye in, while also serving as a backrest for the lobby receptionist and visitors. The ergonomically optimised wall is a subtle, yet strong, dark wood texture that guides visitors from the lobby to the reception area and highlights the new ADDP Architects logo.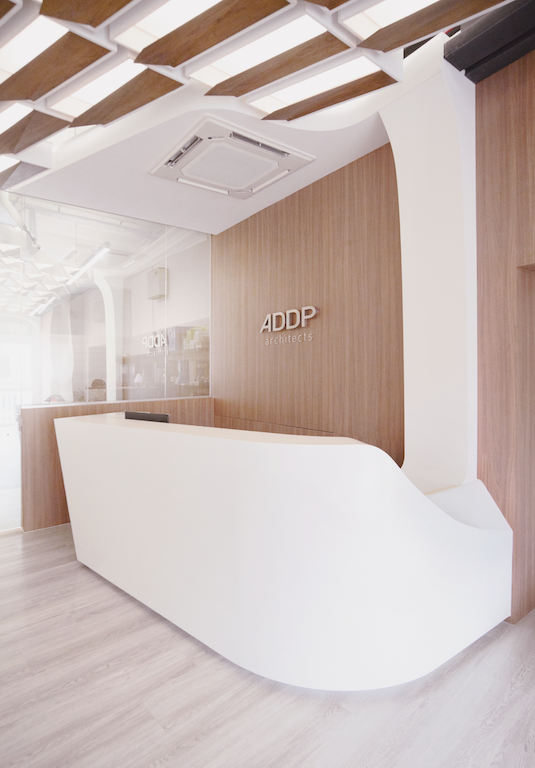 The reception area desk is a continuous structure that extends from the ceiling to the floor and was constructed using a thermoformed solid surface, which enables dual curvature surfaces to be created. The wood and stone design is brought together by the patterned ceiling, a parametric design that is both aesthetically pleasing and creates volume and depth of space.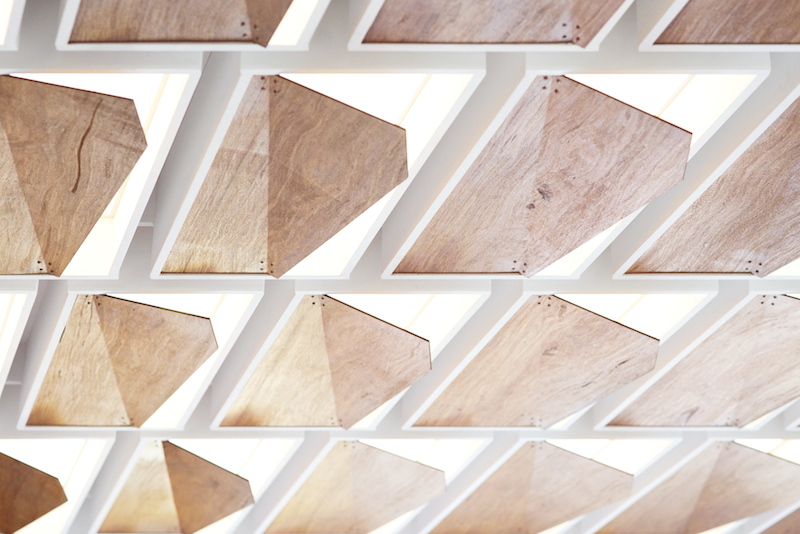 Each wooden module in the ceiling functions as a light fixture, whose brightness varies due to the angle and rotation of each fin within. The fins are CNC fabricated out of reconstituted wood, which provides stronger consistency in wood grain and additional structural integrity.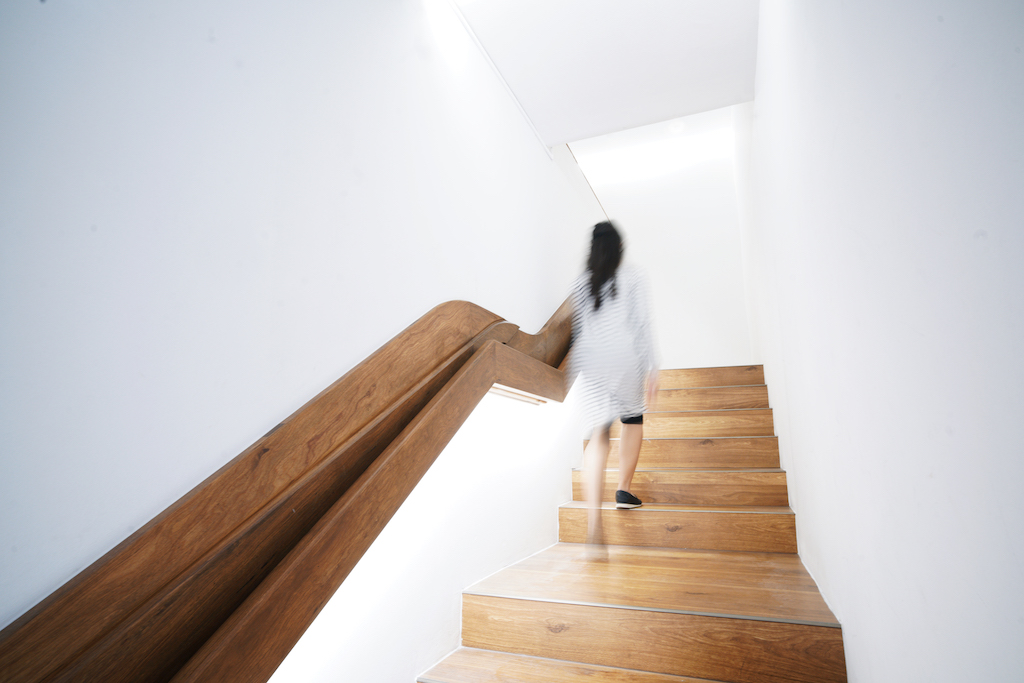 OWIU also redesigned the staircase entryway of the ADDP office. The design of the staircase entryway directly contrasts to the more complex lobby, which is defined by its new walnut flooring and clean white walls. An emphasis was placed on the two sculptural handrails of the staircase that span over 30 feet in total.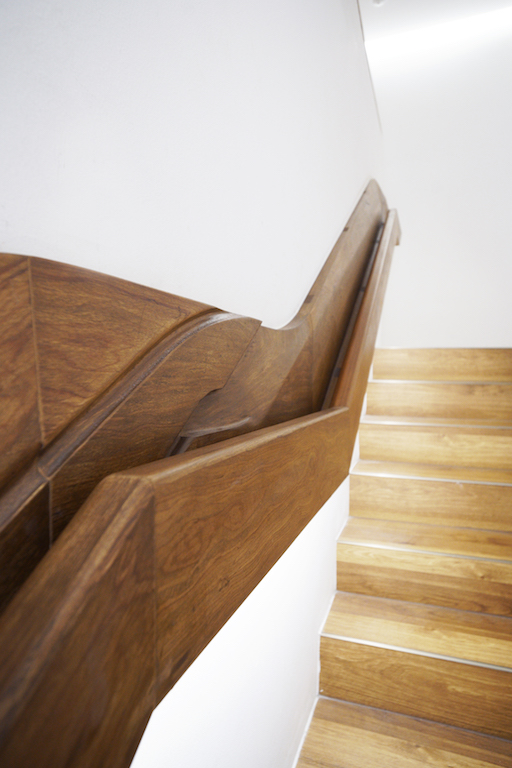 The rails are made of CNC-designed re-composite wood that enhances the tactile experience for the multiple users of this entryway on a daily basis, and creates a sensorial journey upwards through the staircase.
"We are honoured to be given the opportunity to design this project and showcase the aesthetic commitment and precision of OWIU architecture and design firm," – Joel Wong, co-founding principal of OWIU.
"It was a privilege to provide such an iconic organisation, such as ADDP Architects, with a refreshed image that speaks to their history and prominent role in the continued development of Singapore's housing and design sector," says Wong.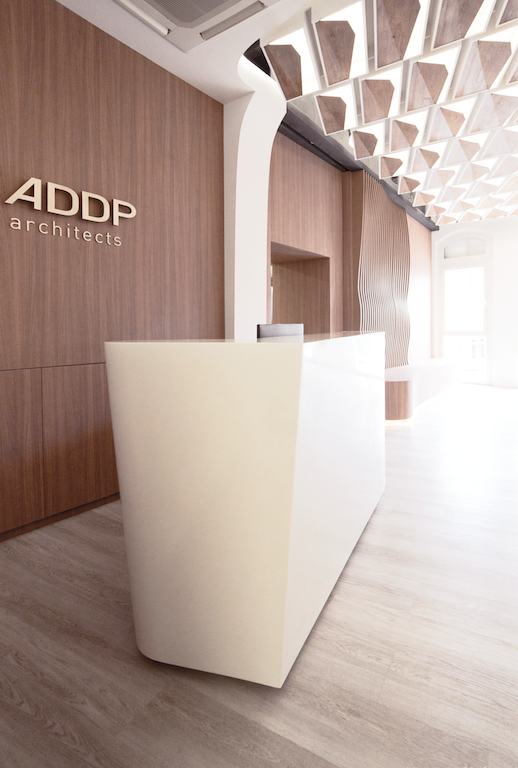 The office space's new visual identity and workspace for ADDP Architects have become a topic of conversation among passers-by. OWIU refrained from making the logo too bold, while ensuring to keep the logo's continued recognition at the forefront of their redesign. The interior of the lobby and reception area offer a modern refuge that both contrasts and pairs well with the building's classic exterior shophouse typology. Shophouse buildings – an iconic emblem of Singapore architecture – are defined by their narrow ornamental exterior, internal courtyards, open skylights and eclectic mix of Chinese, Malay and European styles.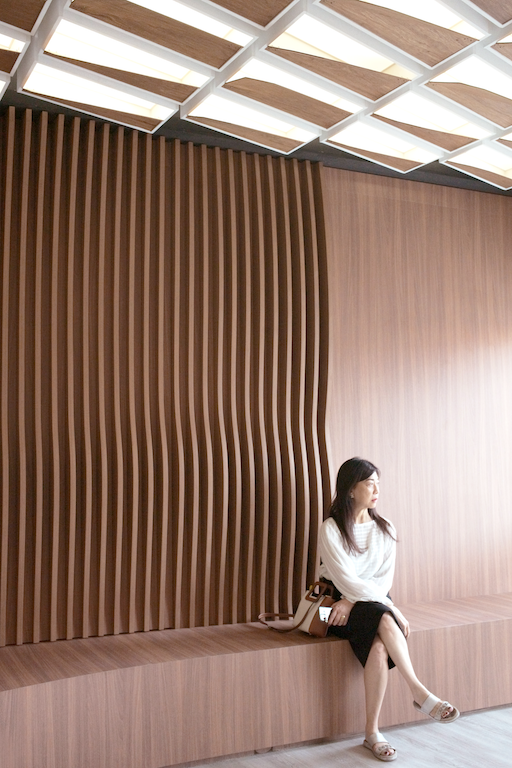 The visual and brand identity update for ADDP Architects by OWIU aimed to preserve the original character of the firm, while giving them a sleek and refreshing update. ADDP Architects has been a prominent architecture firm and leader in high-rise residential building development in Singapore for more than 30 years. Having started with just four employees, the firm has expanded over the years to a team of more than 100 members. Its key partners have been with the company since its inception.
OWIU Design Team:
Joel Wong, Amanda Gunawan, Claudia Wainer, Eduardo Cortazar
in collaboration with design team from ADDP Architects
Fabricators: Superstructure
Supplier: XTRA
Photos: OWIU and Alex Tang
You might also like:
The Bad Studio designs property sales office in India with geometric volumes that wrap around trapezoidal site
Nendo designs IoT centre for Mckinsey's Tokyo office with textured glass referencing 0 and 1 digital encryption
Vietnamese firm Kientruc O designs its office with completely natural cooling and ventilation