Celebrated Italian chef Massimo Bottura and architect India Mahdavi have teamed up to restore Ristorante Cavallino in Maranello, Italy. Located opposite the luxury marque's factory, the restaurant, originally established in 1950, is one of the defining assets of the storied Ferrari legacy and served as a meeting and event space for Enzo Ferrari throughout the 20th century. Mr Bottura, who remains devoted to his restaurant in the province of Modena in the Emilia-Romagna region where Maranello is also located, despite having expanded overseas with new establishments, provides a strong regional context and cues in the restaurant's design direction.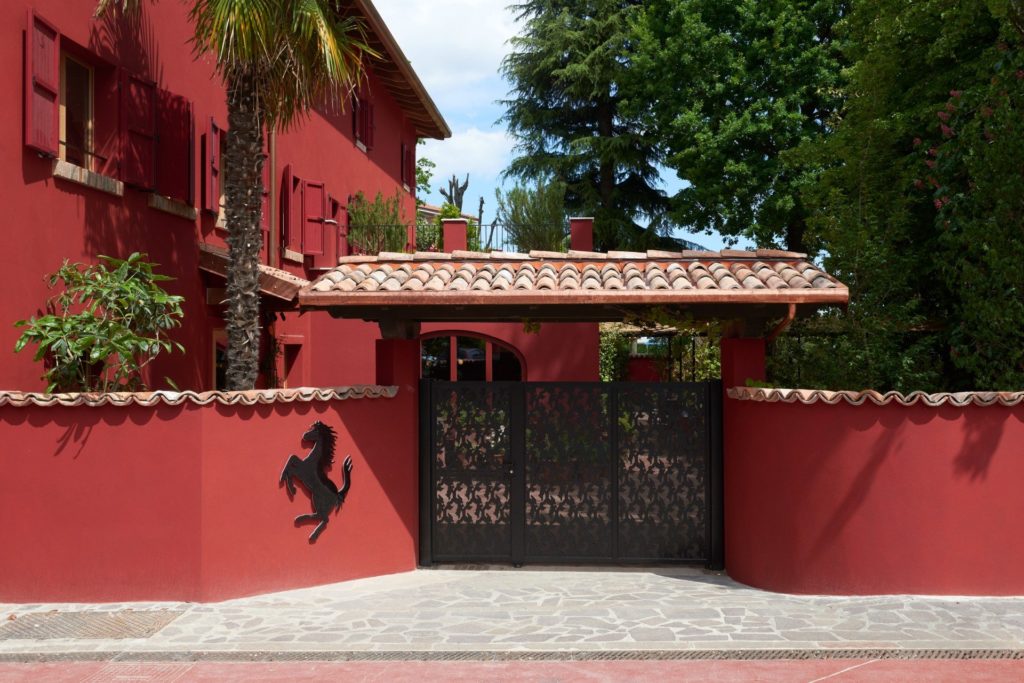 The contemporary redesign of the space harks back to traditional trattorias while also celebrating the brand and the Italian way of life. The iconic prancing horse logo has been incorporated throughout the eatery – from the perforated metal on the gates to a glass mosaic on the walls of the interior. Traditional terracotta tiles, laid out in a striking earth-and-ivory checkerboard pattern, adorn the floors.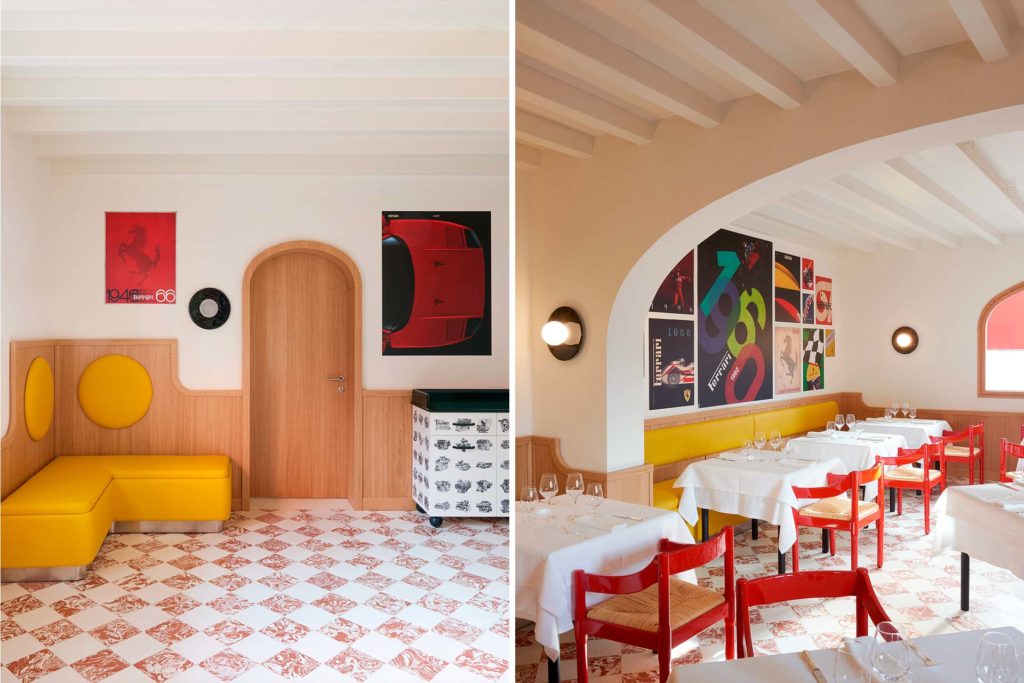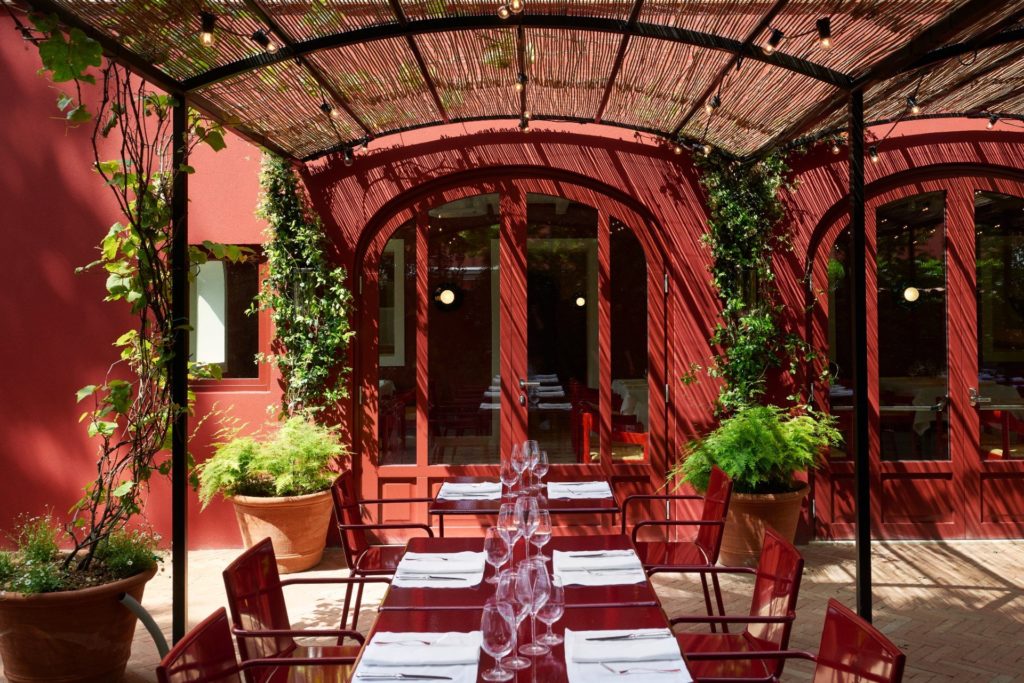 In addition to tables accented with red chairs, benches and backrests are upholstered in striking yellow leather reminiscent of a car interior. Oak panels placed on the walls along with photographs, posters, souvenirs, and other Ferrari memorabilia offer a glimpse into the history and a sense of place. The evocative details of the indoor area extend outdoors in the landscaping conceptualised by landscape architect Marco Bay. The patio features pergola seating against the backdrop of lush greenery. An upper balcony housing two private rooftop lounges also serves as an alfresco dining area.
Photos: Danilo Scarpati
You might also like:
Roar studio overhauls Dubai restaurant inspired by Levant region's Yarmouk River Valley
Snohetta designs Hong Kong restaurant inspired by Singapore's Peranakan culture and Scandinavian folk art
OWIU Studio designs Singapore's largest omakase bar featuring 20m-long quartz bar sited within heritage shophouses