Tokyo-based practice, 2id Architects, has designed a house in Hamamatsu, an industrial city in Shizuoka Prefecture. It's known for the production of musical instruments by brands such as Yamaha and Kawai as well as motorbikes Honda, Suzuki and Yamaha. The 109.26m² house designed by the founding principal of the firm, Tsukasa Okada, is located in the north of Hamamatsu, and is surrounded by mandarin plantation on the mountain, a specialty of the area.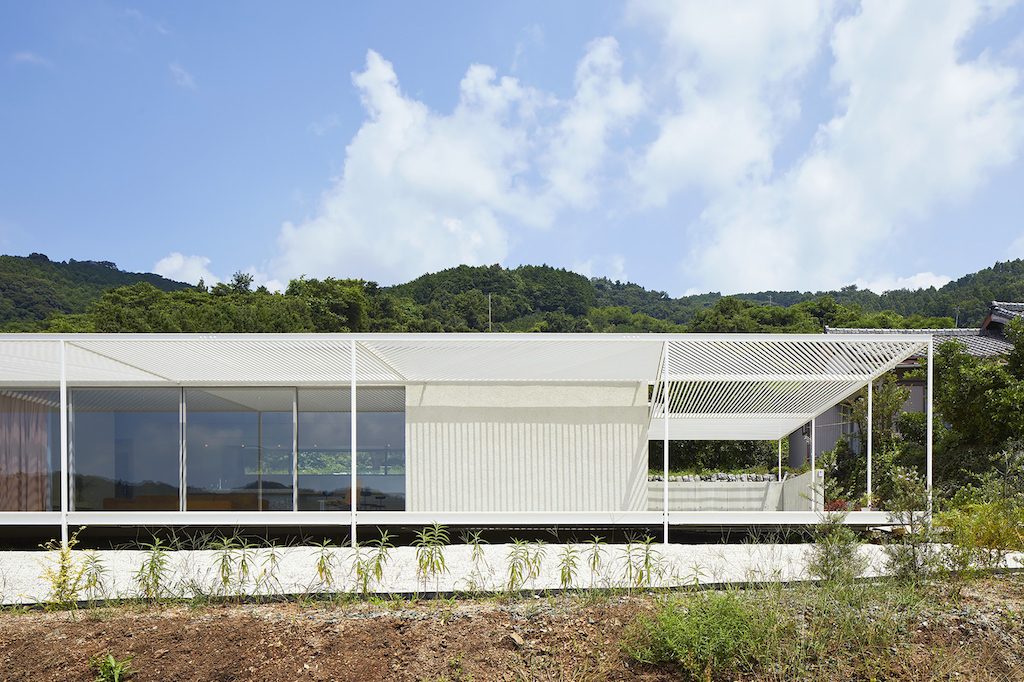 Its spaces are equally divided into two different sections – indoor and semi-outdoor space, to establish a continuous sense of the relationship between nature and inhabitation, while retaining a modernist spirit.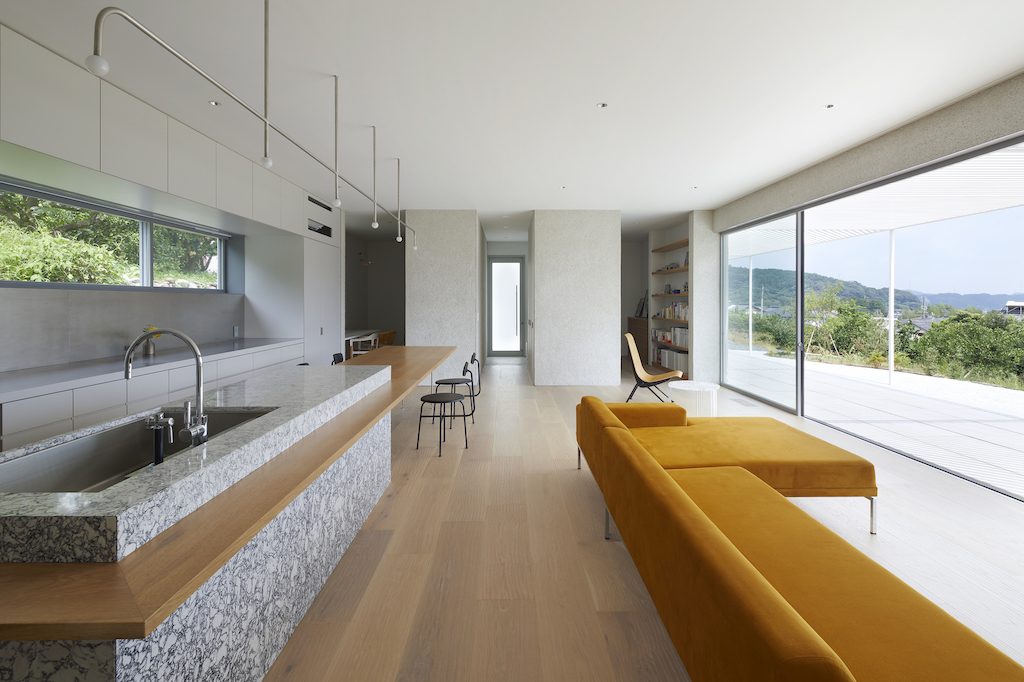 A large part of the indoor space is taken up by the living room to foster communication among the family members, while the other rooms have been minimised.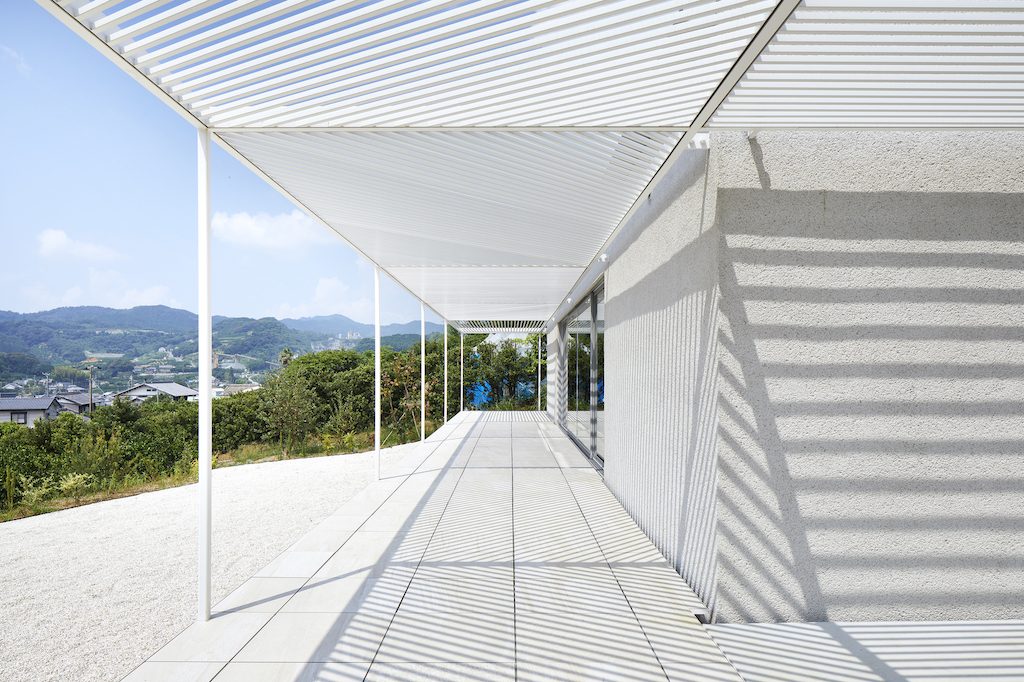 The other half, semi-outdoor space is covered with pergola surrounding the indoor space. It allows residents to bring their indoor activities into the buffer zone between the living room and the scenic landscape. The complex striped design of the pergola creates interesting shadow play patterns when the sunlight streams in at different times of the day.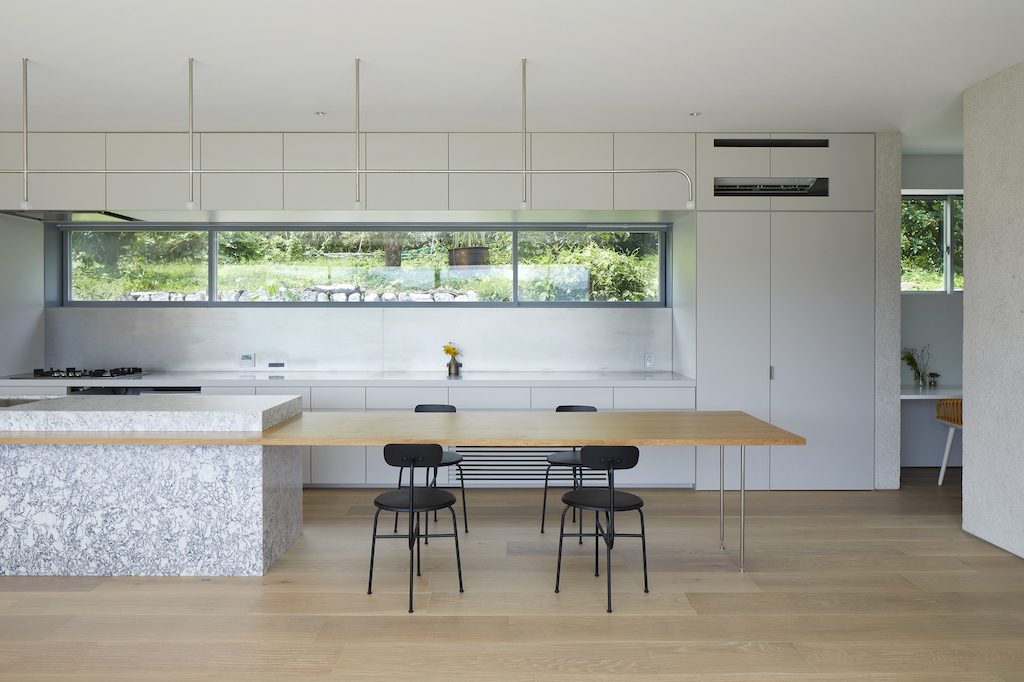 In terms of materiality, scraped mortar with crushed white rock – locally-available material – is applied to the wall. The wall continues from outside to the inside with the same material to connect both sections. Additionally, both sides of the walls have been given a softer finishing touch.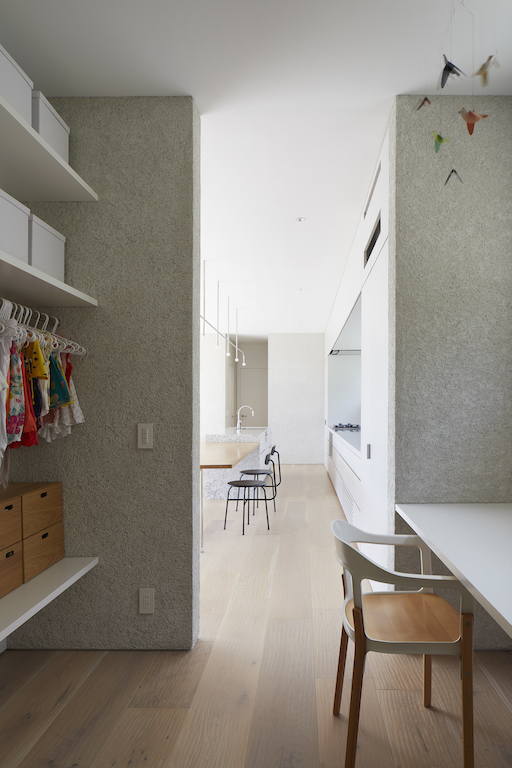 Photography: Toshiyuki Yano