The new gallery and art initiative will add to the emirate's vibrant creative scene
Coinciding with its 12th anniversary, Volte Art Projects will expand with a new gallery space in Dubai, opening alongside Alserkal Avenue's autumn season and Expo 2020 Dubai. The UAE will become the gallery's headquarters, adding to its roots in Mumbai and projects internationally.

Opening in a 743m2 (8,000 sq ft) warehouse in Dubai's vibrant cultural district Alserkal Avenue – a bunch of disused warehouses that have been converted into galleries, exhibition space, design studios, hip stores, cafes and an indie cinema theatre – Volte Art Projects aims to foster and evoke an experiential and creative milieu within the contemporary art scene. The curatorial programme will help introduce and realise large-scale and monumental projects by artists celebrated for their pioneering spirit of innovation, pushing boundaries, and harnessing latest technologies, reflecting and expanding on the innovative projects that have cemented the gallery's reputation to date.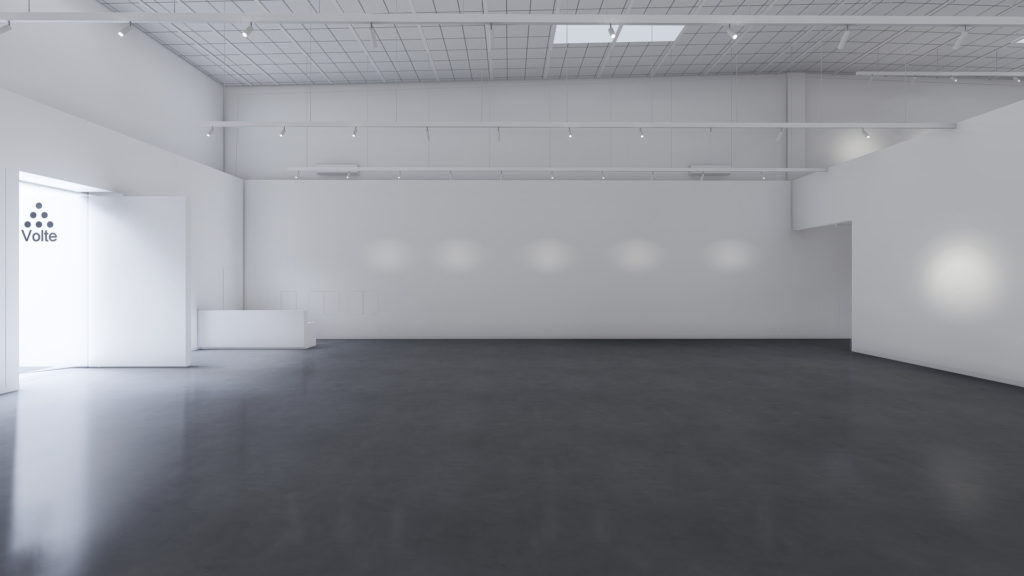 Founded by Tushar Jiwarajka, Volte Art Projects (formerly known as Volte Gallery) represents and works on projects with celebrated international contemporary artists, including Sheba Chhachhi, Francesco Clemente, Wim Delvoye, Ranbir Kaleka, William Kentridge, Nalini Malani and James Turrell, as well as thriving artist collectives including Based Upon and Humans since 1982. It has spearheaded impactful projects by fostering new partnerships with art spaces, museums, and institutions worldwide, including Nalini Malani's current immersive animation chamber, Can You Hear Me? (on view until 5 September) commissioned by the Whitechapel Gallery in London.



"I've seen the region's art scene grow exponentially in the past decade – hubs for contemporary art organisations have emerged, major institutional projects have come to fruition and a community of collectors has developed. Combined with the UAE's proximity to Europe, Asia and the Americas, a gallery here, therefore, seemed the next logical step for us. Through a permanent space and dedicated programme in Dubai, we will have the opportunity to share with cosmopolitan audiences, immersive works by artists new to this market and to cultivate greater awareness through ambitious public art and private commissions."

Tushar Jiwarajka, founder and director, Volte Art Projects
Vilma Jurkute, executive director of Alserkal, which is home to Dubai's burgeoning art galleries, studios and design firms, says: "Alserkal has grown to become a blueprint for the region's cultural economy, with Alserkal Avenue at the epicentre of the UAE arts scene, housing the most prominent art galleries showing both homegrown and international artist rosters. As Dubai's art scene continues to mature, our artistic community here is also evolving and growing. We are delighted to welcome Volte Art Projects, which will contribute to this growth through its ambitious programme, further strengthening the arts ecosystem at large."

The opening group exhibition will bring together artists from Europe, South Africa, India, and the US, with many making their first appearance in the UAE. Presented will be new and recent installations, connected through art, technology, and nature, intersecting to give a sense of possibility and awe. The gallery also plans to collaborate with established artists new to its roster and introduce a talks programme of topical conversations around the global contemporary art scene.

You might also like:
Interview: Ceramic artist Michael Rice talks about his nature-inspired work being shown at Singapore Art Week 2021
Architect Marina Tabassum collaborates with artist Rana Begum for site-specific installation in Dubai's Alserkal Avenue
In a first, an artist invited to design 2022 Serpentine Pavilion