Is This Tomorrow?, a collaborative exhibition between Dubai-based Alserkal Arts Foundation and Whitechapel Gallery, London opens in Concrete, an arts space designed by Rem Koolhaas led OMA, that was shortlisted for the Aga Khan Award for Architecture 2019, and located in the thriving arts enclave of Alserkal Avenue.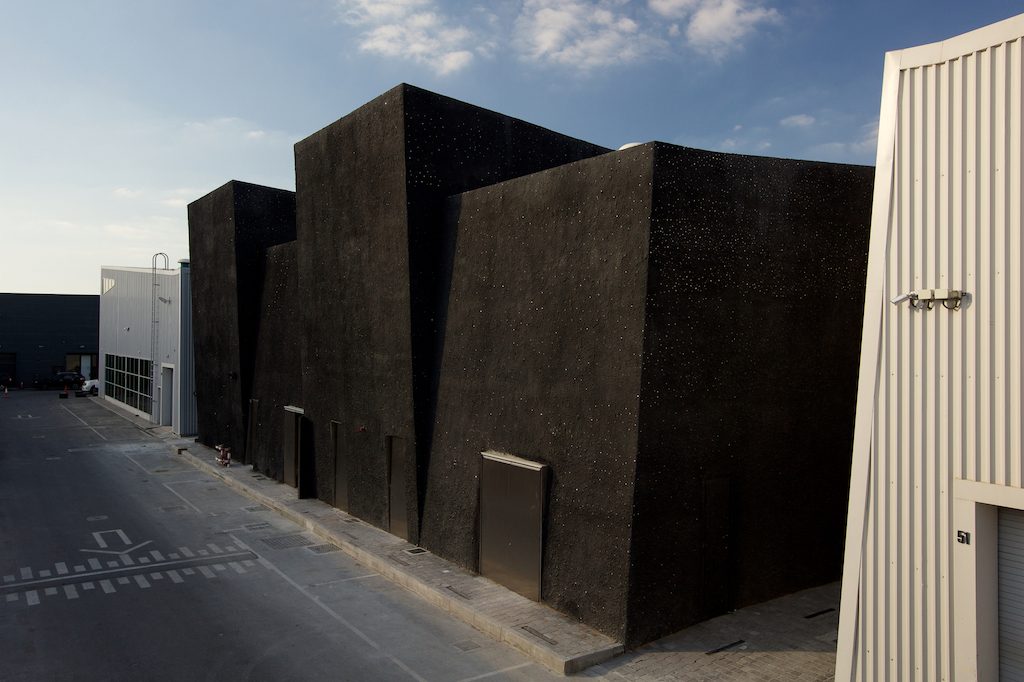 The exhibition features five experiential collaborations, curated by Whitechapel Gallery Chief Lydia Yee, between leading artists and architects investigating visions of the future, including a new site-specific commission by Rana Begum and Marina Tabassum. The showcase responds to timely contemporary issues to offer speculative visions of the future. Interdisciplinary installations, environments, and pavilions by Rana Begum and Marina Tabassum, Amalia Pica and 6a, Cao Fei and mono office, Mariana Castillo Deball and Tatiana Bilbao Estudio, and Hardeep Pandhal and APPARATA reveal the expansive potential of collaboration between art and architecture, and investigate universal topics including borders, privacy, living space, and our relationship with technology.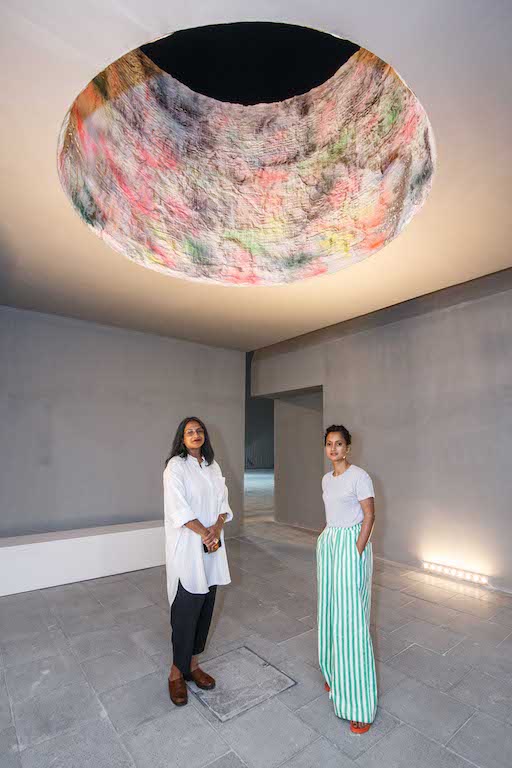 London-based artist Begum who, together with award-winning Bangladeshi architect Tabassum, created the installation, Phoenix Will Rise. The duo collaborated on a new iteration of the installation, which was originally launched in the Whitechapel Gallery in London earlier this year. 'Focused on hope', Phoenix Will Rise was created specifically for The Yard in Alserkal Avenue.
Tabassum says: "It is a place of refuge – a space for reflection – contemplation. The highlight of the installation is Rana Begum's beautiful art piece around the central oculus that catches light and frames the sky. The architecture builds around it to create a setting and atmosphere of repose, all the while appropriating the context Alserkal Avenue."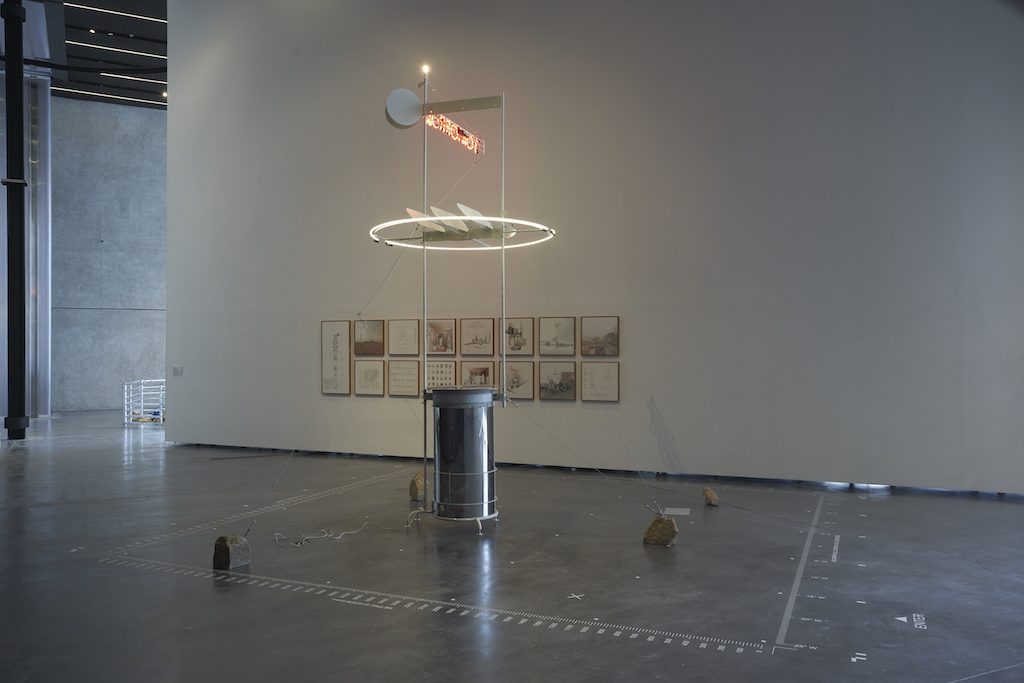 Begum, who is represented by The Third Line gallery in Alserkal Avenue, says: "We live in a world where the boundaries between disciplines are increasingly blurred, and where technology enables us to connect with each other wherever we are. This collaboration is exciting because it pushes boundaries in a playful way, while simultaneously inviting the viewer to consider space in relation to location and existing elements. I have found it interesting to engage with Marina Tabassum's vision and experience of space, form, colour and light."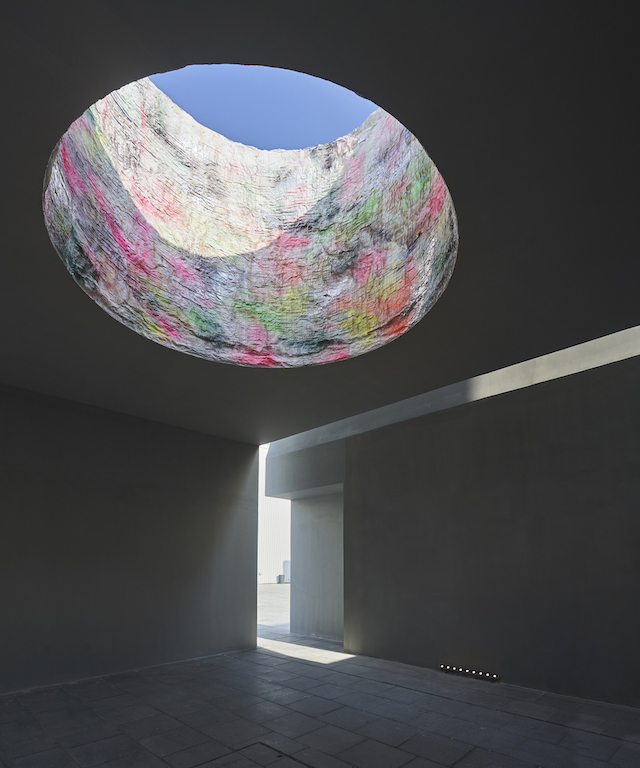 Begum, a well-known British artist of Bangladeshi origin says that she and Tabassum were able to explore mutual synergies between their work. "Tabassum's use of material and light really appealed to me. The way she manipulates light in a way to experience her work is subliminal," says Begum in a telephone interview from London. "I had visited Tabassum's Baitur Rauf Masjid, which was one of the winners of the 2016 Aga Khan Award for Architecture, and it perfectly summarises her work."
On the other hand, Tabassum, too, visited Begum's studio in London a few times to explore common topics. "We played with different materials and it was fun," says Begum. "It was fascinating as we were both open to pulling things apart or putting them together. It felt very organic."
Explaining the narrative of the installation, Begum says that she and Tabassum communicated with each other to create a harmonious space. "It made me think about materials, and how to bring a three-dimensional aspect to my work," she says. "I do public art anyway. But this is a new expression – looking at it in a different way – allows the space to function for the public. I thought differently than I do with public art."
She further explains how the pair found context in their site-specific installation.
"I'm drawn to Dubai's brutalist aspect – it's a different city experience. There is an energy out here that I love." – Rana Begum
She cites some of her favourite architectural works as Tabassum-designed mosque and Louis Kahn's National Parliament House, both in Bangladesh. What I like about these works is their honesty with materials and geometry. They connect you with nature."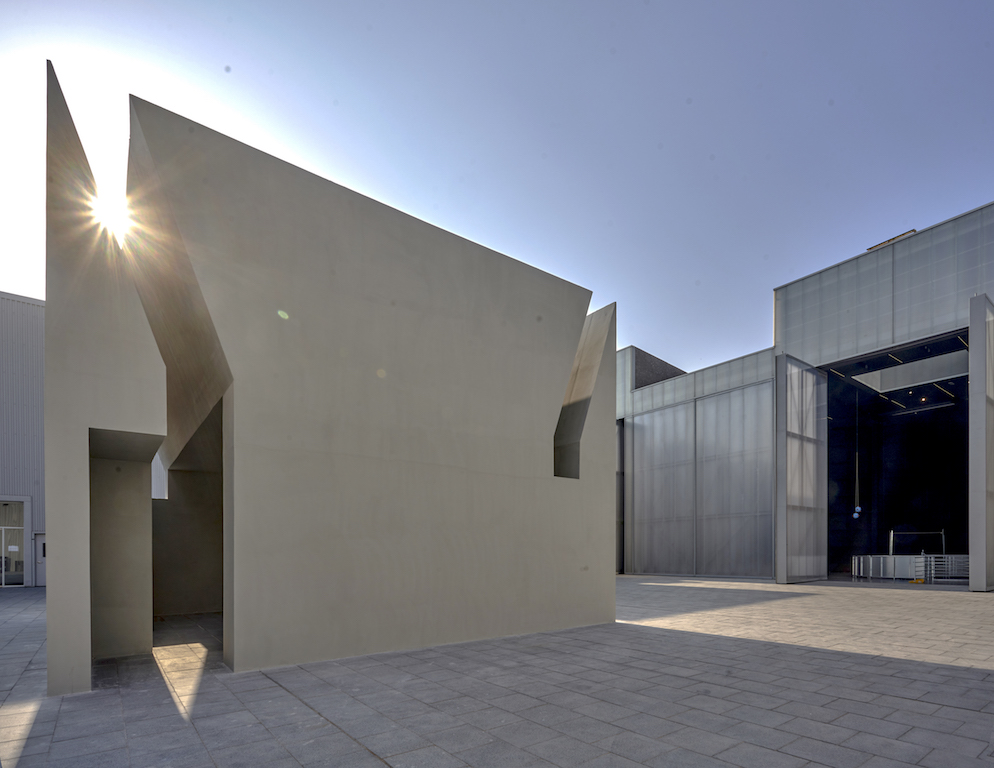 The show serves as a commentary on the goings-on in society pertaining to elements such as political volatility and migrants among others. "Marina and I were drawn to the intense situation. At one time, it felt like we were playing into a roller coaster ride. The language we have used is abstract and universal. It can't be tied down to any specific culture or religion," says Begum whose names London-based architects Peter Culley and Gianni Botsford among those whose work she admires.
Is This Tomorrow? is based on the seminal exhibition This is Tomorrow, which debuted at Whitechapel Gallery in London in 1956. Envisioned by architect and critic Theo Crosby, the exhibition brought 38 artists and architects together into 12 groups, including Eduardo Paolozzi, Erno Goldfinger, Richard Hamilton, James Stirling and Alison and Peter Smithson.
Is This Tomorrow? runs until 23 November.