Pollution – not just carbon emissions but also light
Intangible and visible energy from the Sun, as we know, is essential to all living beings on Earth. The usage of fire has long been noted as a fundamental source of heat for keeping us warm, for cooking, among other tasks. It is also used as a form of visual assistance during nighttime activities. To highlight the significance of lighting and its impact on human wellbeing, May 16 has been declared the International Day of Light, an initiative by the United Nations Educational, Scientific and Cultural Organisation (UNESCO) to observe and appreciate the multitude of roles light plays.
What light gives, light can also take away. Looking at the historic timeline, it's fairly reasonable to say that light pollution started in the 20th century when cities started to adopt electrical lighting. This is a first-world problem evidently in almost every urban context, where there is evidence of skyglow or the excessive scattering of light on to the atmosphere. It is a misconception that light pollution only occurs when we don't get to see the billions of stellar creations in our night sky; light pollution is not only attributed to skyglow, but also obtrusive lighting and glare.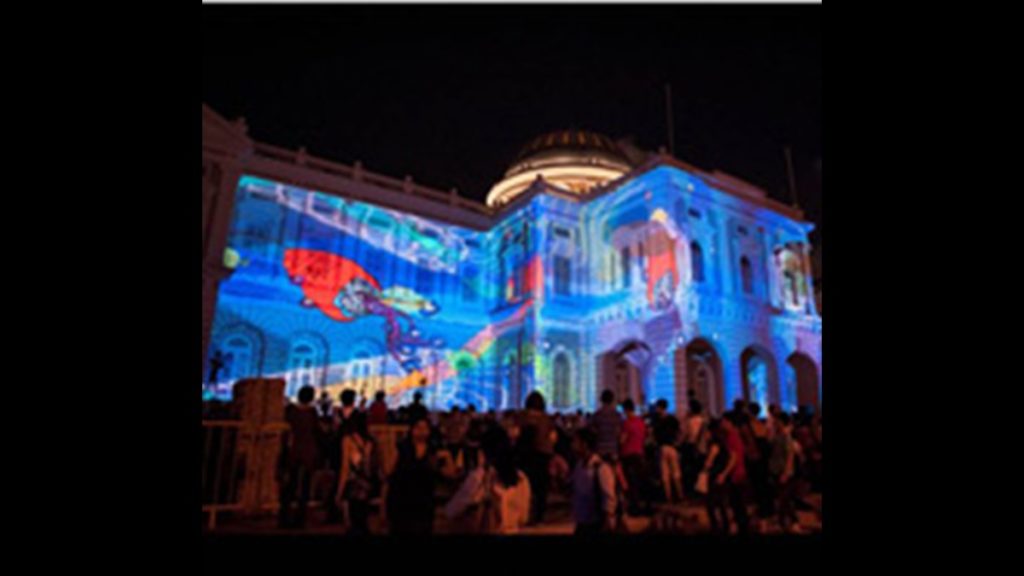 In 1995, Singapore was at the forefront of boosting tourism engagement and enhancing Singapore as a vibrant night city, with the implementation of the civic district lighting plan. Singapore's night lighting master plan in 2009 covered the entire Marina Bay precinct and Bugis Bras Basah district.  Along with other strategic policies and master plans, these two lighting master plans by two respected pioneer architectural lighting designers – the first one by Light Cibles led by Mr Louis Clair, and the second lighting plan for Marina Bay and Bugis Bras Basah District by Lighting Planners Associates, led by principal Mr Kaoru Mende, – brought tremendous merits to the economy and image for the city-state, and we were, more often than not, a role model for many. Like all successful planning, the essence lies in its ability to being ever-evolving, adaptive and have proper implementation. It has to be fluid enough to be reviewed and improvised, including value-add elements to exceed its baseline strategies of ornamental purposes and energy saving.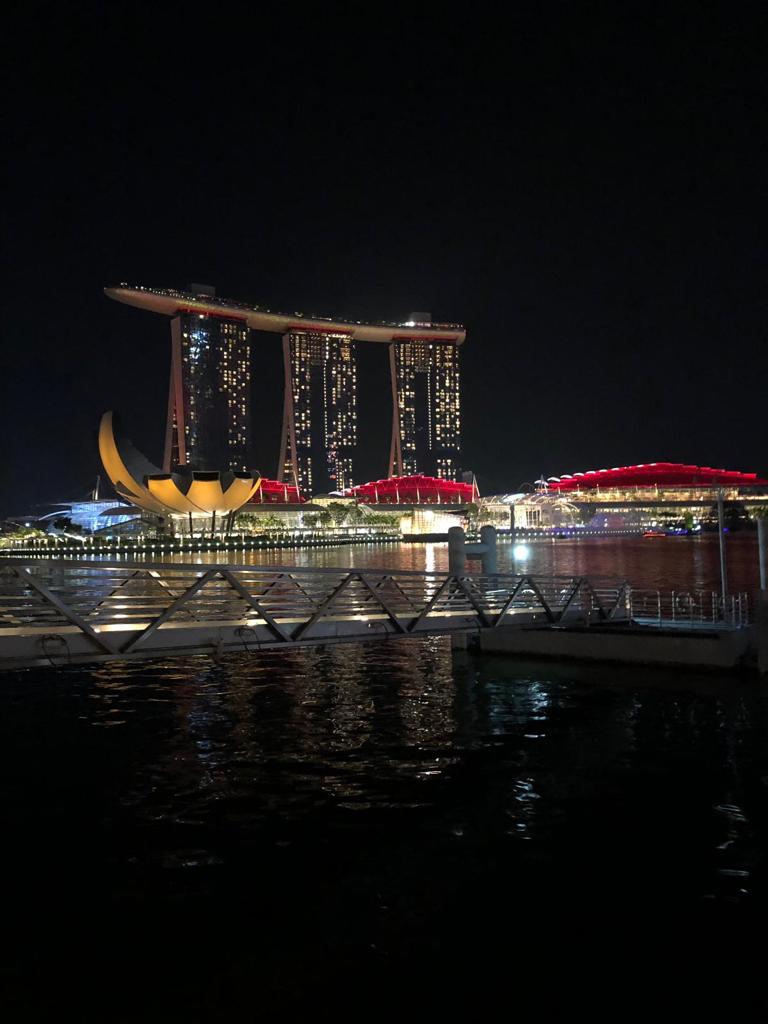 Singapore's nature reserves occupy only a mere 4.48% of its 710km2 land area, and it's no surprise that it's possibly the only place, where skies are relatively darker and visually distinct. Optimised and efficient land planning has resulted in more than 95% of the country's residents residing in tall apartment blocks. These apartment blocks are relatively closer to each other or are situated near recreational places or non-residential buildings. More often than not, culprits for trespassing light come from unshielded functional luminaires, over-lit signages and building facades, sports lighting and street lampposts. These are not eco-efficient, as the lights are not fully radiating where they are meant to be. It, therefore, causes discomfort and annoyance to quality rest at night, together with uncontrolled illumination toward the clouds, unfortunately contributed in ranking Singapore as one of the most light polluted countries in the world.
I believe that the holy grail to addressing ecological and environmental concerns involving light and lighting is never just focussing on wattages per meter square, but recognising that light pollution is like any other adverse pollution, and should holistically include frameworks, statutory guidelines in limiting environmental pollution in lighting. In 2011, the Illuminating Engineering Society (IES) and the International Dark Sky Association (IDA) jointly developed the Model Lighting Ordinance that can be referenced in addressing light pollution for policy-making and planning purposes. One of the factors to consider is to adequately shield the luminaires, and design such so as not to exceed the suggested numeric values of illumination, beyond a site's boundary, depending on the site's zoning category.
Today, the world is better aware of consequential environmental issues than ever. Reducing light pollution can make one of the biggest contributions to the wellbeing of society, and should be considered for inclusion in Singapore's Green plan 2030. Delaying or ignoring it further may possibly put the action at too short a runway for lifting off.
About the author:
Melvyn Law is a practicing lighting design consultant and is the director of Limelight Atelier. His formative years were shaped by Louis Clair, a pioneer architectural lighting designer. His works have been recognised through many prestigious awards including the Singapore Good Design award, IES awards, and Asia Property Awards. He was the first Singaporean to be inducted by the UK lighting design award into the 40 under 40 class of lighting designers recognition in 2018. Mr Law has been a juror for the inaugural Frame awards, and currently serves as an advisory committee member for the Illuminating Engineering Society (IES) committee of awards.
You might also like:
Formafantasma designs new lighting product for Flos with flattened industrial power cables
Could Dutch designer-artist Daan Roosegaarde's technology-based solution be the ultimate answer to food wastage reduction and better crop growth?
Juha Leiviskä, Russell Foster and Henry Plummer receive The Daylight Award 2020