Amsterdam-based design studio Formafantasma, founded by Andrea Trimarchi and Simone Farresin, has designed a new lamp called the WireLine for Italian lighting company Flos.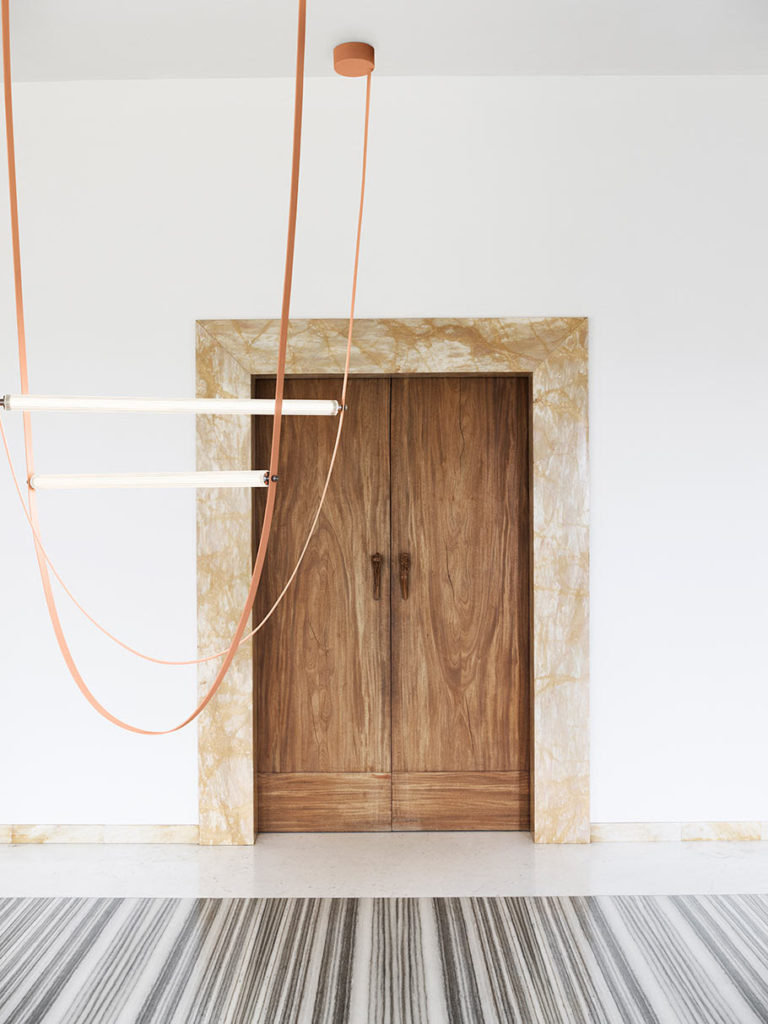 Further elaborating on some of the previous lamp 'WireRing' design principles, the Italian designer duo has used the power cable as the main design feature. The cable is flattened to resemble a belt made of rubber that holds a ribbed glass extrusion containing a LED light source, and hangs suspended from the ceiling.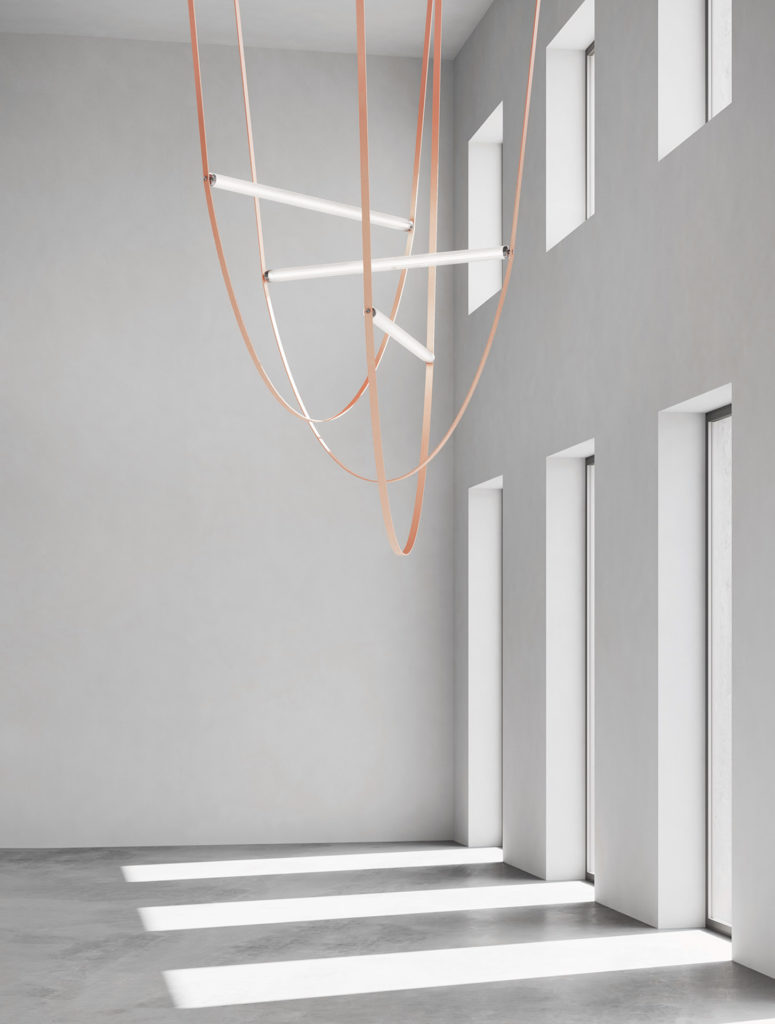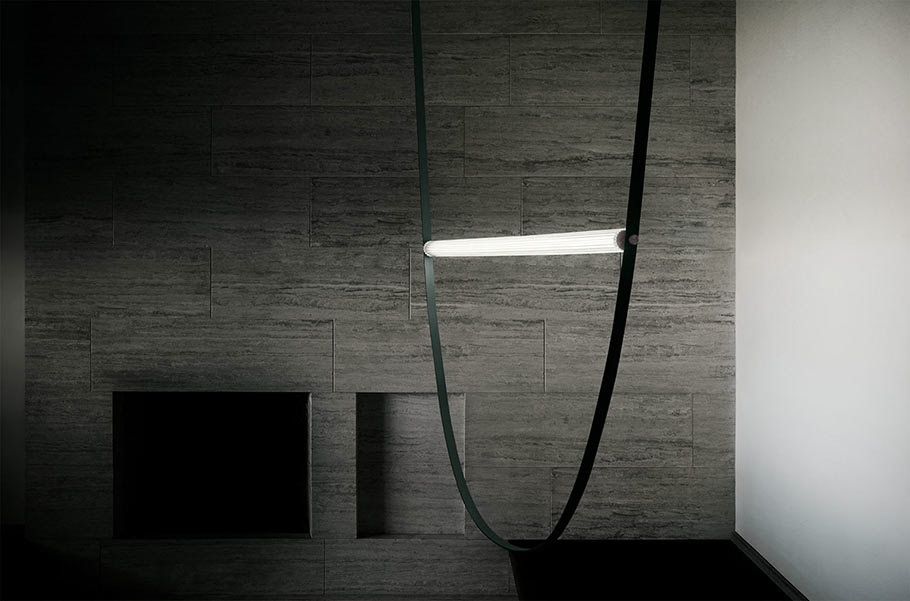 The lamp can be installed as a single piece, or in various repeated formations to obtain elaborate visual compositions. On a material level, the lamp plays on the contrast between the industrial nature of rubber and the sophistication of glass.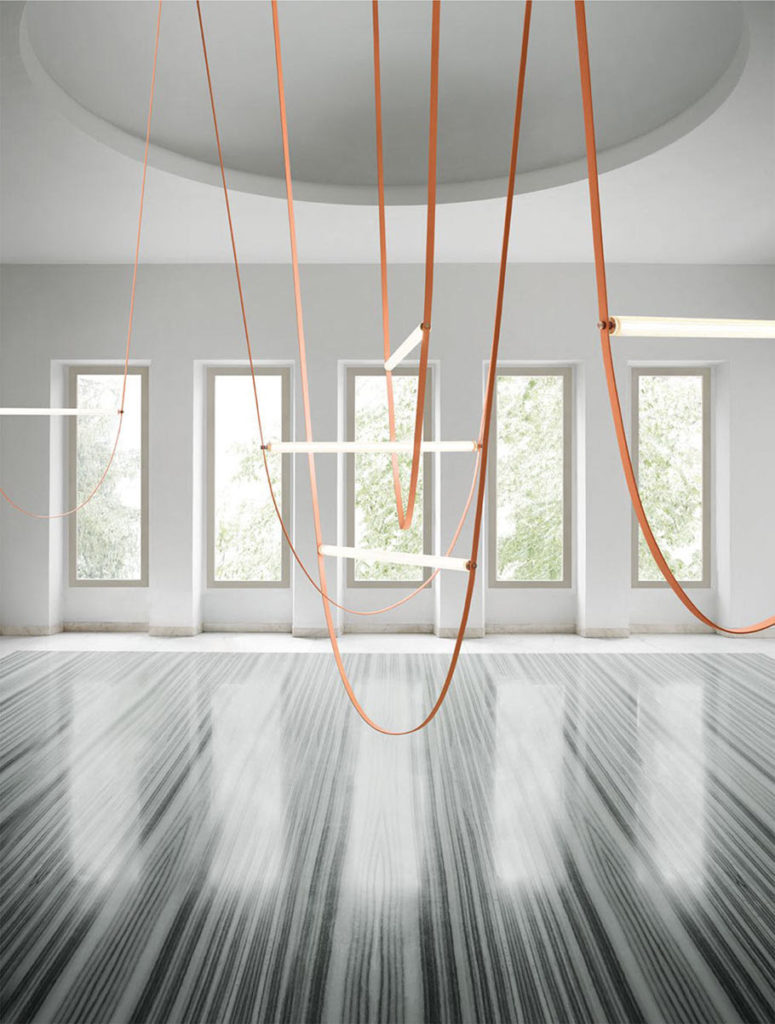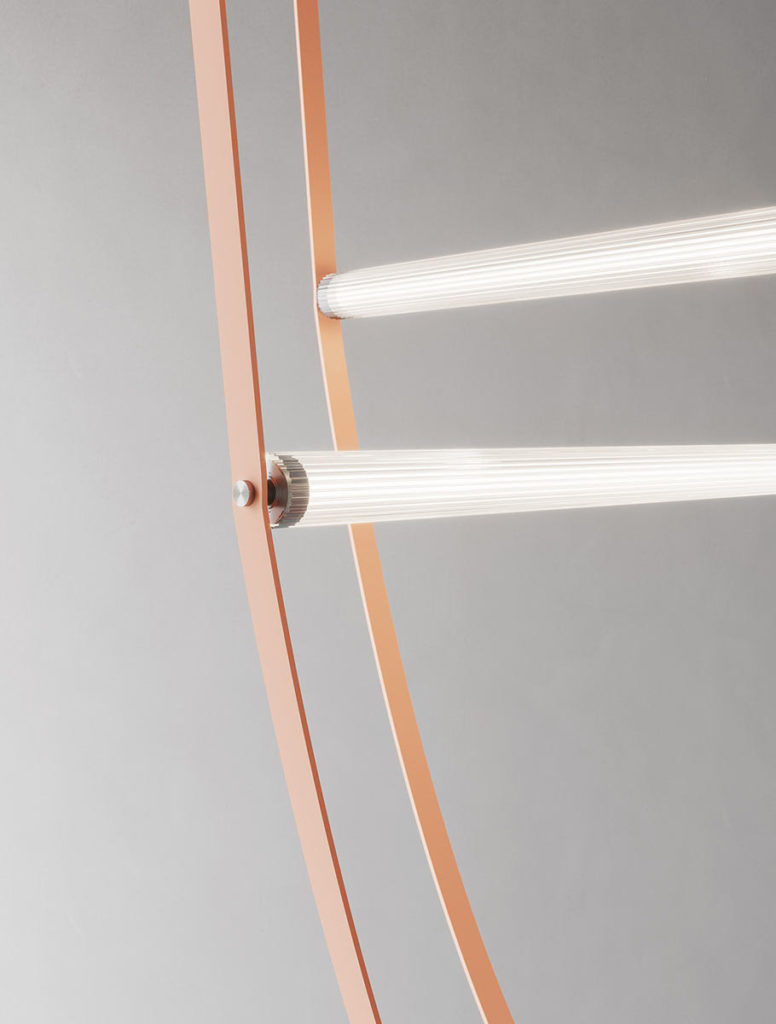 A fine example of Italian rationalism and international style, the images of the lamp are showcased within the legendary Villa Ottolenghi, located in Bardolino on the eastern shore of Lake Garda in northern Italy. Commissioned by arts patrons Count Arturo Ottolenghi and Herta Wedekind, it was designed by the celebrated Italian architect Carlo Scarpa in 1974 and built in 1978. Its architecture is defined by pure geometries and arched passages, with artistic interventions throughout the building.
Photos: Tommaso Sartori
You might also like:
From 5€ Ikea lamp to collectible Zaha Hadid piece, Sergio Boccia's 10 lighting designs from past 70 years
Interview: Andreea Braescu talks about her porcelain lighting creations and favourite designers
Multimedia lighting installation by Luftwerk and Iker Gil brightens up Mies Farnsworth House