Romanian lighting designer, Andreea Braescu's poetic vision combines with skilled artistry resulted in the launch of her eponymously named sculptural lighting installation brand. Inspired by the imperfection of nature, her painstakingly handcrafted lighting creations are not just statement-making pieces; Braescu also puts engineering to good use in her designs. Here she tells DE51GN why she chooses to work exclusively with fine bone china and porcelain.
Q: What inspired you to create your own lighting collection? 
Andreea Braescu (AB): I grew up surrounded by art, living and breathing it really. My grandparents are both painters, my mother is a sculptor and father is a designer. It's in my DNA, I guess!
I studied art at the National University of Art in Bucharest. Since then I have spent the past six years or so developing my own emotion-led approach, with the aim of recreating the spirit and energy of nature within interior spaces.  The idea of making lighting objects out of porcelain came naturally because the porcelain I use is the finest of its kind, with a translucency that's unequalled.
Q: Why did you choose to work exclusively with porcelain?
AB: I work with fine bone china which is the perfect artistic medium, offering a pure channel of creativity, allowing the most richly-detailed, expressive work possible. The porcelain that I use is the finest of its kind, with a translucency that's unparalleled and yet is notoriously the most difficult to tame. When creating illuminating objects, this is the key.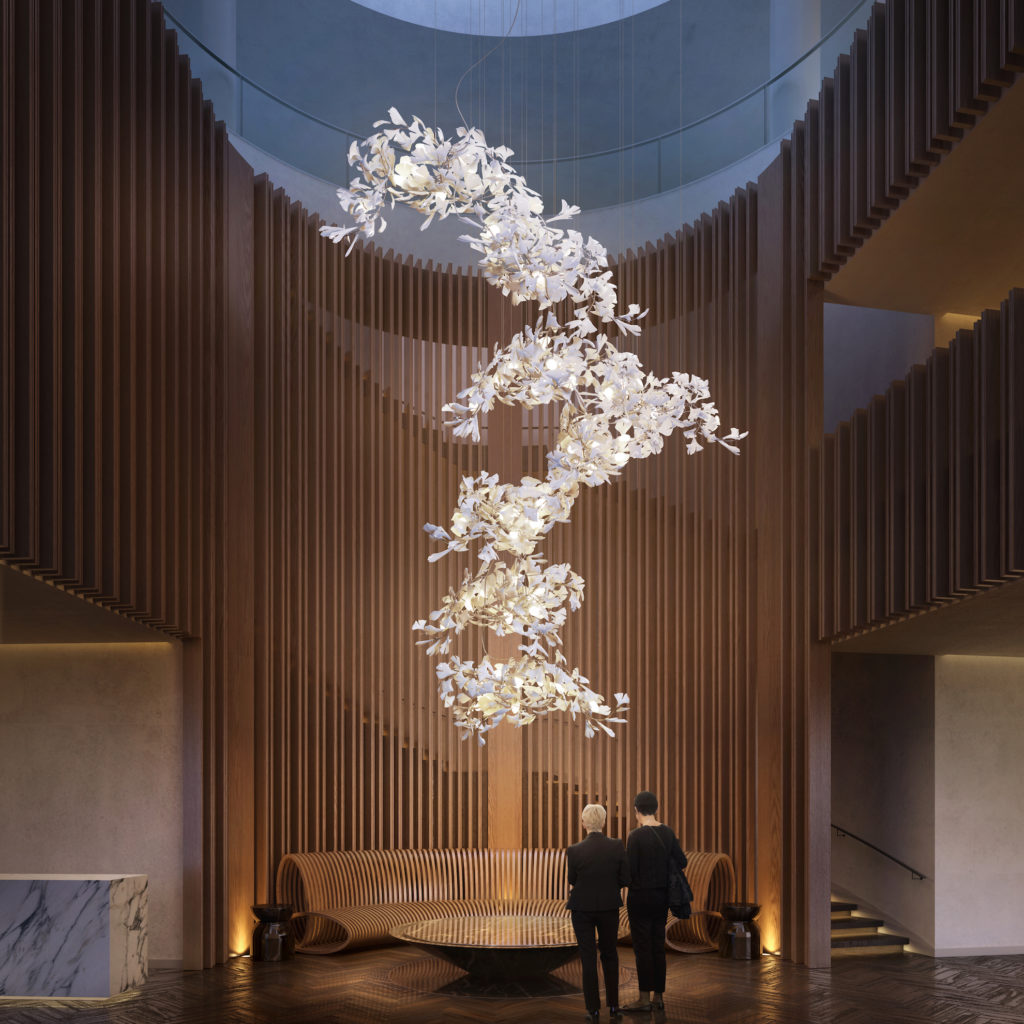 Q: How would you define your design philosophy?
AB: I know I have succeeded when my work evokes joy and happiness. When you want to convey an emotional message or a sense of calmness, organic shapes serve the purpose best. In nature, nothing is regular. Most fascinating thing about nature is the way it creates harmony through apparent randomness. The organic part is not necessarily the gingko motif, but the pattern they create that allows each leaf to capture the light. In this apparent chaos, there is a perfect order, where between all the leaves, there is a sensitive dependence.
Q: Is your work mostly inspired by nature?
AB: Yes! It has a beautiful, spirit-nourishing energy. I'm fascinated by the infinite complexity of natural structures, yet they appear so simple. Everything works together in perfect harmony. And I believe the positive effect that being in nature has on our emotions is so powerful and life-affirming. It's endlessly inspiring.
Q: Where in the world can we see some of your creations? Where would you like to see your work installed?
AB: Recently, I did a really beautiful piece for a public space in New York. The light sculpture has around 155 handcrafted porcelain leaves. It combines 24K gold covered porcelain leaves with engraved porcelain leaves for a precious look. My dream project is a boutique hotel in Paris in a renovated building from the 19th century.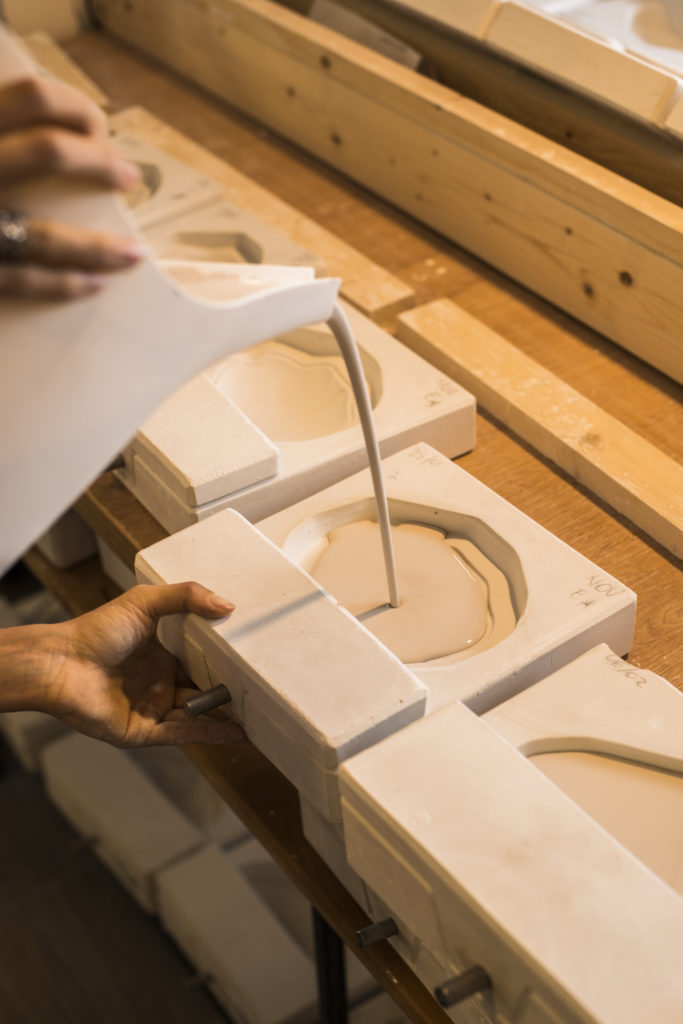 Q: How do you reckon lighting enhances interior spaces?
AB: If you find yourself smiling on sunny days, it's no coincidence. The different kinds of light we're exposed to can have a real impact on our emotional health and wellbeing.
Without proper lighting, interior spaces cannot be experienced to the fullest. Good lighting assures a warm, inviting and functional atmosphere in your home.
Lighting is an important tool in interior design and should never be overlooked. The way in which you incorporate lighting into your home interiors defines the mood of the user of the space as it has a great impact on the perception.
Q: Are there any designers you admire?
AB: There is a huge list of people that I admire and who inspire me.
Frank Lloyd Wright inspired me when he explained the necessity of harmony between man and nature.
Frank Gehry – his work doesn't really need any explanation.
Architect and designer Tadao Ando, who teaches the beauty of simplicity. Ando also emphasises the association between nature and architecture. He intends for people to easily experience the spirit and beauty of nature through architecture.
Vladimir Kagan who has created timeless furniture pieces with forever contemporary lines.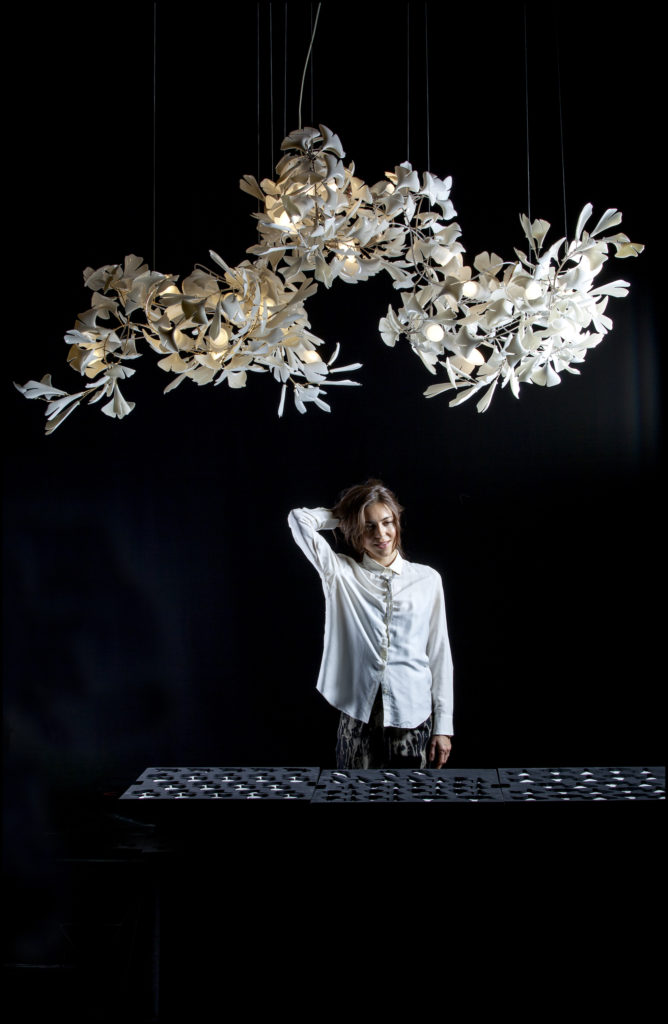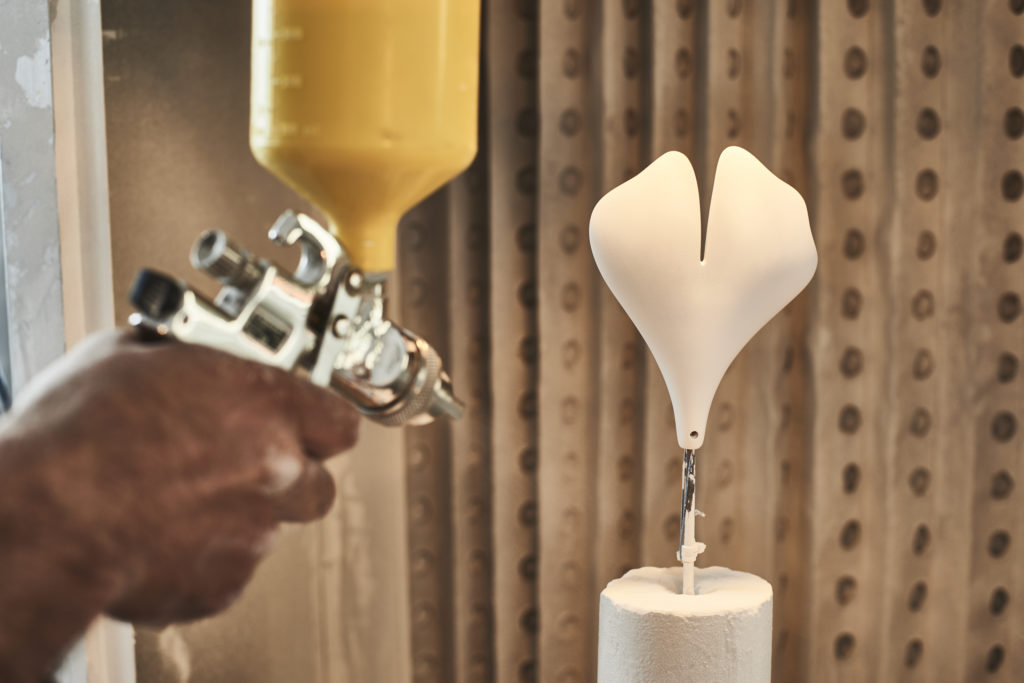 Q: Lighting is now integrated with technology. Do you also work with technology in your work?
AB: I have a wonderfully talented team of technically brilliant artists, designers and engineers who work with me in my studio, and we're constantly refining and perfecting the making process.
We use technology and modern techniques, but ultimately everything has to be handmade. That's essential to staying true to my vision. I try to replicate nature's skill of creating harmony through apparent randomness, and machine-made pieces would always have an element of uniformity that's the antipathy of that.