Jeff Wilson, a serial housing innovation CEO and public health researcher based in New York City and Marfa, Texas, and Cameron Blizzard, a private investment banker from Houston have – through their company Jupe Health – designed and developed rapidly deployable modular care and Covid-19 recovery and isolation rooms. We are also developing the worlds' first mobile off-grid and micro-grid capable ICU.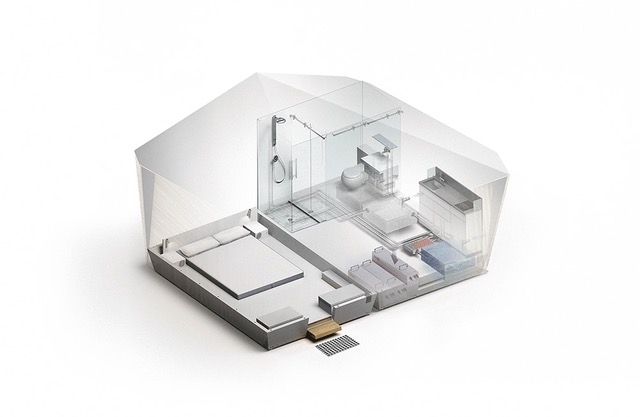 With industry experts on its advisory panel that includes Cameron Sinclair, chief humanitarian advisor to Jupe Health, who has previously co-founded the much-acclaimed Architecture for Humanity and Worldchanging; and Dr Esther Choo, an ER physician and health advocate who co-founded Equity Quotient, a company that conducts assessments of healthcare company culture.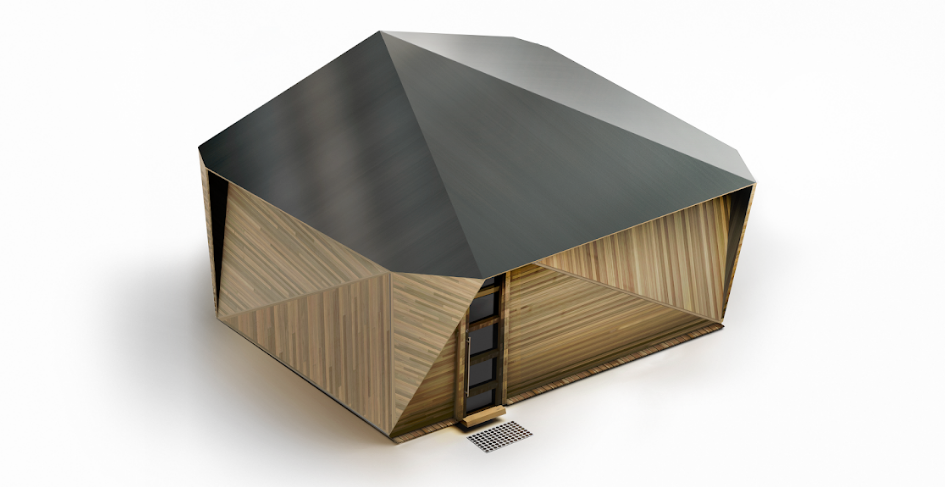 Jupe Inc, a flat-packed housing startup built for crisis and disaster response, has announced JUPE Health, a rapid-deployment recovery space designed for healthcare workers and quarantined patients. As hospitals around the world brace for the future of the coronavirus, reaching capacity is one of the most critical issues healthcare workers face. Jupe Health aims to be an immediate response for a workforce that needs to stay near the hospital and for the anticipated flood of sick and recovering patients. These units are equipped with mobile bedding, technology, and amenities to support long-term containment efforts.
"Having worked for decades in crisis situations, it is vital to put your health facilities where the epidemic is spreading. Having highly deployable recovery units gives us the best chance of fighting COVID-19 and to support our frontline medical professionals." – Cameron Sinclair, Chief Humanitarian Advisor, Jupe Health
It is a first-of-its-kind model, designed by both physicians and patients to optimize and increase care capacity. A patent-pending, internet-of-things enabled, all Jupe treatment spaces include a bed and are network-ready with air monitoring, climate control, and noise-reducing technologies.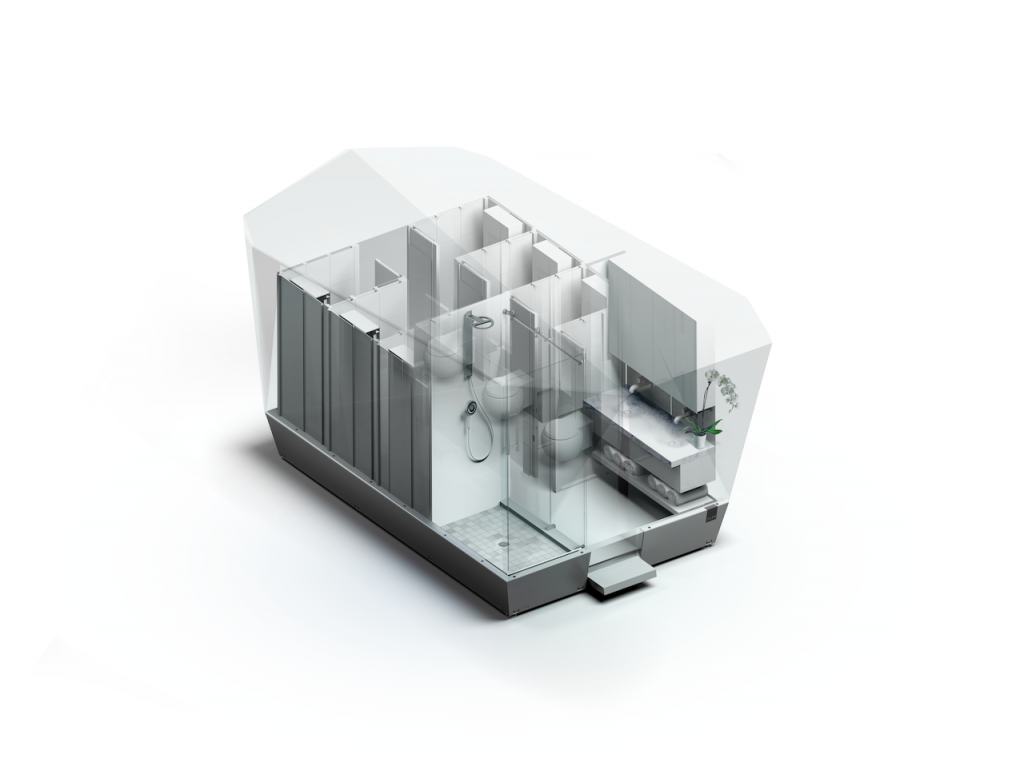 Designed for easy mobility for the most vulnerable areas, Jupe Health can deploy up to 24 units with a single 40' flatbed and heavy-duty pickup truck to both rural and urban areas. Up to 500,000 can deploy on a single cargo ship. With hospitals being pushed to their limits, Jupe units provide a long-term solution to help ease and maintain surge capacity.
You might also like:
Carlo Ratti Associati proposes modified shipping container ICU units to boost hospital capacity to deal with Covid-19 pandemic
Interview: Thai architect Suvapat Chooduang of Supar Studio says poor natural and built environment practices affect quality of life in Bangkok
Creative Crews discusses its award-winning classroom makeover for blind children in Thailand
"I've spent a good part of my life thinking about the quantum leap needed to solve for what should be a basic human right: dignified housing. This leap will ultimately be about team, tech, and timing. Never before has a team of rocket-engineers, car-designers, architects, humanitarians, medical doctors, IOT-experts, and boutique hoteliers come together around a mission like this. Never before has the housing industry leveraged auto, space and software technology. Never before has the timing been more utterly critical than today." – Dr Jeff Wilson, CEO Jupe Health
This multidisciplinary team of ER doctors, designers, engineers, auto designers, product manufacturers, ICU physicians, IOT technologists, and patients have joined modular housing innovator Jeff Wilson (Jupe, Kasita), humanitarian designer Cameron Sinclair (Architecture for Humanity, Worldchanging), and health advocate and ER physician Dr Esther Choo (Equity Quotient) to launch JUPE Health and create modular temporary shelter and treatment units that are scalable, affordable, and transportable.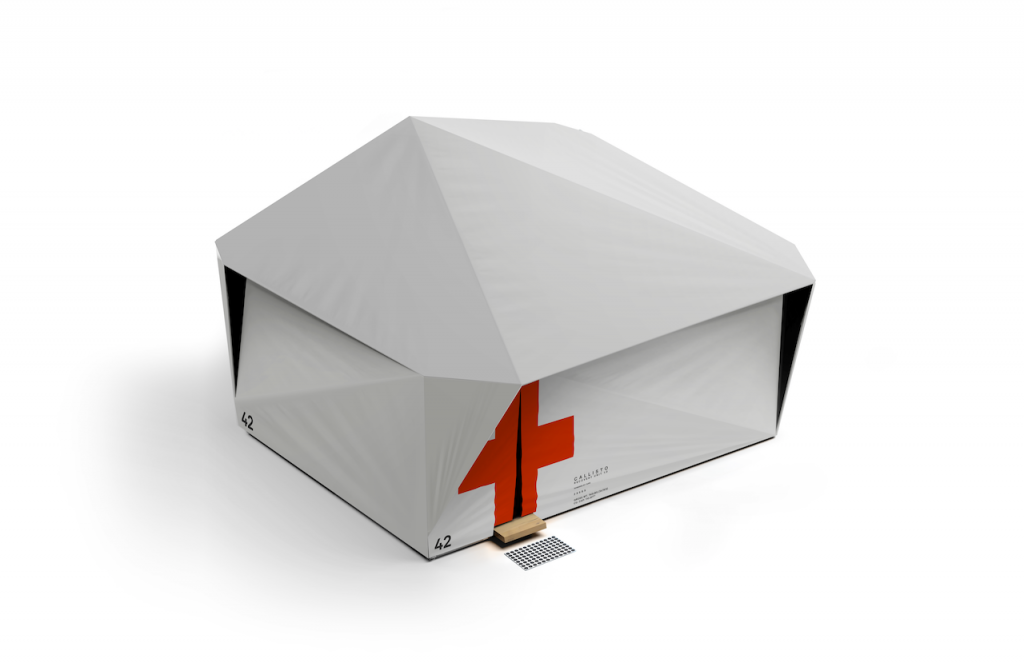 The firm aims to produce the first "rest" and "care" units for shipment in six weeks and plans to scale for mass production shortly thereafter. The units will be designed to meet the needs of the immediate crisis, but the firm also anticipates long-term repurposing for humanitarian relief for future disasters, homelessness, and displaced populations. It is currently developing Jupe Plus, the worlds' first off-grid and micro-grid capable ICU, allowing the most remote parts of the US to access to the greatest chance of survival.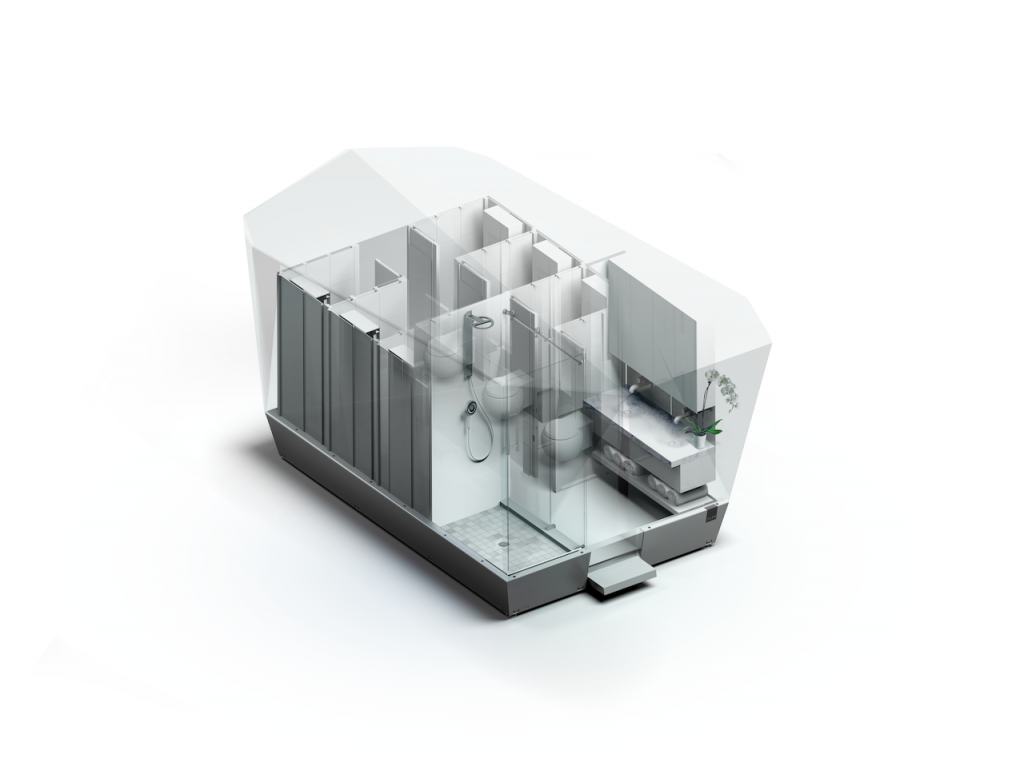 Through dozens of co-design and research sessions, the firm has identified core healthcare needs, which include call rooms for doctors, nurses, and other hospital staff working around the clock who do not have the time or do not wish to return, and potentially infect their families while they care for Covid-19 patients; isolation rooms for patients diagnosed with Covid-19 who are stable but cannot return to their current living situation which includes patients from homeless shelters, psych units, group homes, nursing homes, domestic violence); regular hospital beds for patients with Covid-19 who need admission for therapy and monitoring; and intensive care unit rooms for the sickest patients – especially in non-metro and rural areas.
The firm is seeking institutional partners for the delivery of batches of 24 units and all-star players to help build the future of humane healthcare for those who need it most.