Globally-acclaimed architect Bjarke Ingels has been at the forefront of cutting-edge innovation when it comes to building sustainably. With projects spanning the world, his Copenhagen-based practice BIG is leading the discourse on climate change and new urban living solutions. Now, an offshoot of his firm, The Urban Rigger® serves as student accommodation in Copenhagen.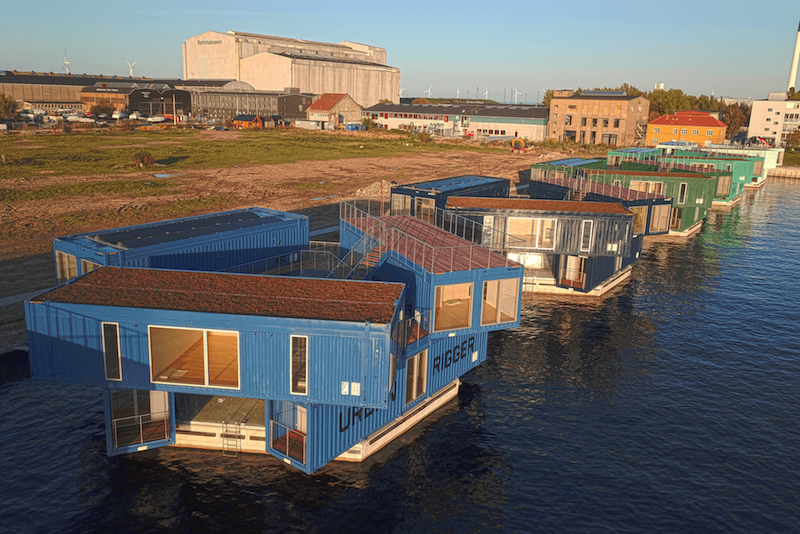 An idea born in 2013, the objective behind it was to develop a revolutionary and innovative floating dwelling system that will have a positive impact on the housing situation for students in Europe, as well as completing an attractive untapped and geographically independent niche in the market, namely "the waterways"; thousands of kilometers of unused quays across the harbours, canals and river intensive cities across the world.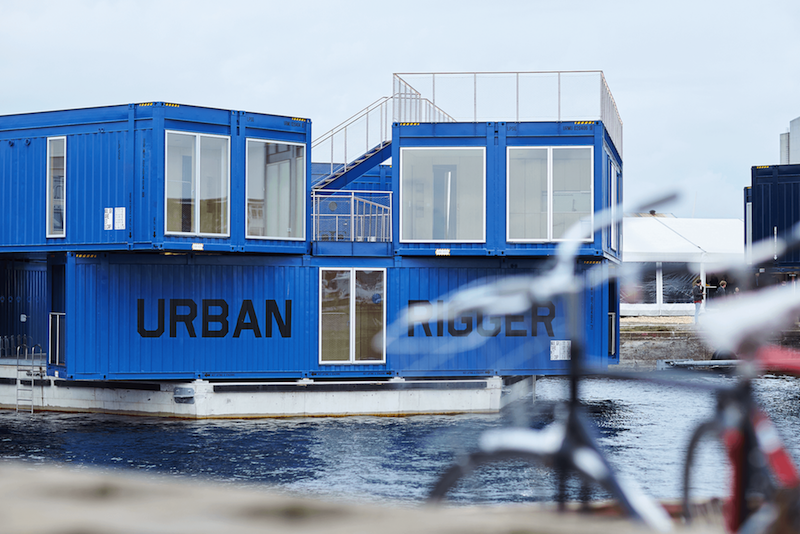 These housing units, built within repurposed shipping containers, present a design protected, patented, floating, flexible, energy-efficient and mobile property solution, totalling 745m² spread over 300m² of housing (9 + 3 individual student residences of respectively 23m² to 30m²), a 160m² shared green courtyard, kayak dock, bathing platform and BBQ area, as well as 65m² communal roof terrace. Downstairs, below sea level, the 220m² pontoon (basement) comprises 12 storage rooms, a big lounge area plus kitchen, a technical room, and a shared fully automated laundry. With a sustainable mandate, it utilises hydro source heating which uses the surrounding seawater as a natural source of heat; low-energy pumps for wastewater, heating, circulation and drinking water; and solar panels to self-generate clean energy.
Ingels' concept draws on his extensive experience in designing urban environments and mobility solutions, and distills it further on a micro-level. By using the additional building principles for connectivity, he has proposed highly flexibile and modular floating elements that allow the structure to be easily assembled in floating apartment blocks of varying size as needed and desired.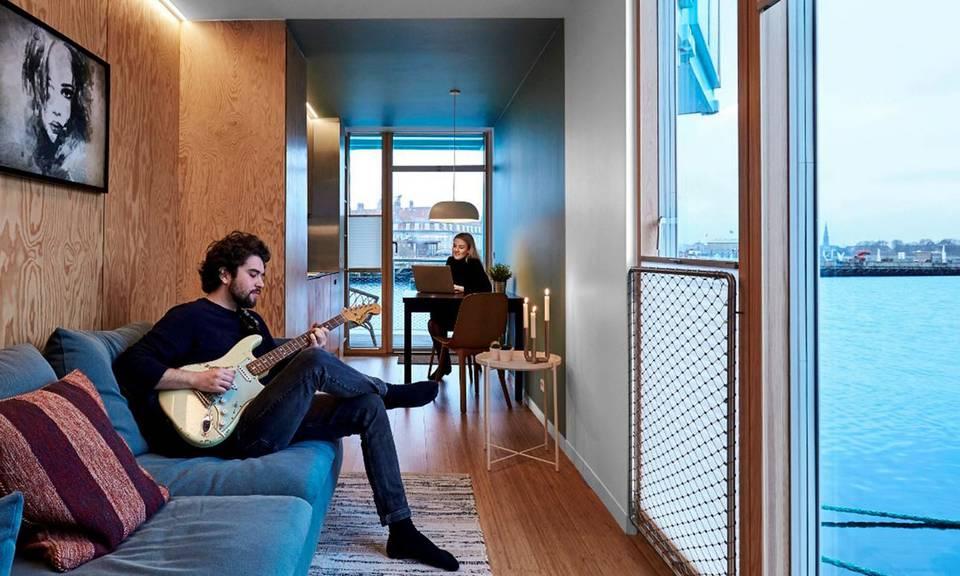 Cities across the world are striving to achieve many of the same objectives for their waterfronts that serve the populace in more ways than one. While waterfront properties are highly sought after and come with a heavy price tag, the Urban Rigger showcases that a democratic approach is possible that will go a long way in solving urban housing and other space challenges in densely populated cities. Post Covid-19, as the idea of work, play and live undergoes a tectonic shift – with urban planners and architects proposing decentralisation of business districts, such a concept could further revolutionise workplace and living solutions that address the economic, social and cultural requirements of a city's inhabitants.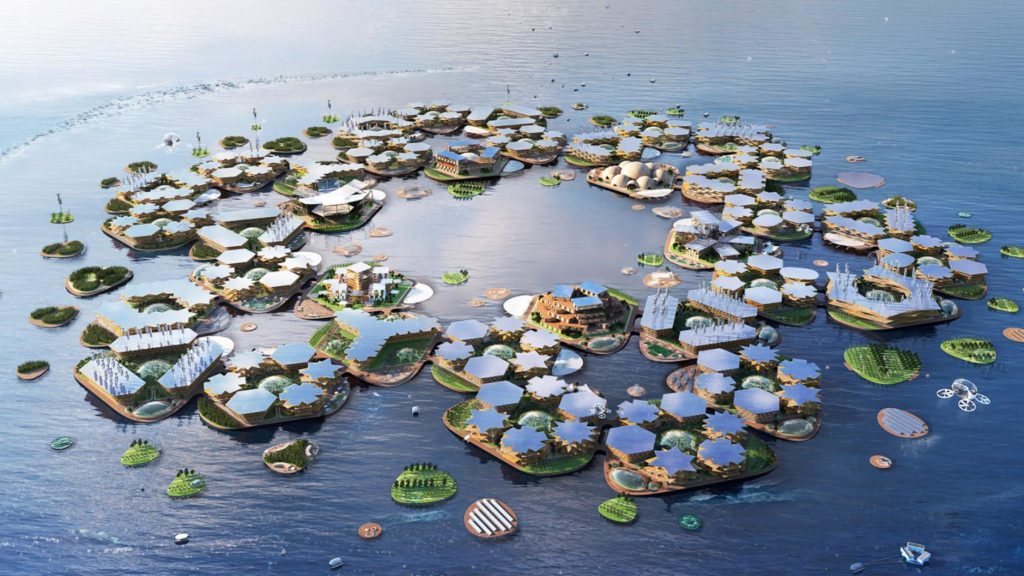 These units are now fully occupied in Copenhagen and there are plans to take it further afield to cities such as Gothenburg, Hamburg, Rotterdam, and San Francisco.
See the full image gallery here:
You might also like:
Ground preparation work begins on Saudi's Qiddiya project to be designed by BIG
BIG's Toyota Woven City in Japan to focus on urban mobility and smart living solutions with views of Mt Fuji
Ground preparation work begins on Saudi's Qiddiya project to be designed by BIG