Designed to resemble a shiplike tower clad in painted aluminium, the carpark in Seoul designed by IROJE KHM Architects – led by HyoMan Kim, and assisted by SeungHee Song and JiYeon Kim – resembles a huge, mechanical, urban installation of pop art which showcases a parade of cars ascending and descending through a polycarbonate window.
"We designed 'show windows' of polycarbonate glass on the body of this car-storage, to give the life of light into inside and outside," says the team.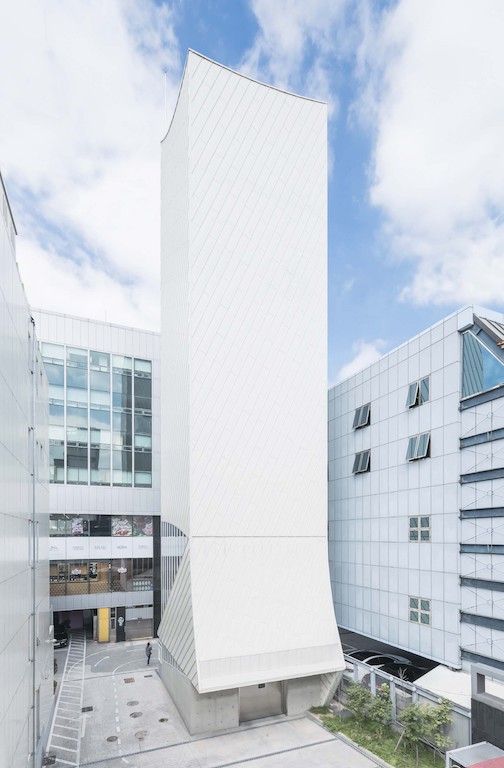 This tall carpark building is the new annex of "Silver Boat" – a 20-year-old complex building and the site is placed in the centre of a landmark street called the Street of Hongyik University favoured by young students.
Silver Boat the existing main building is composed of three curved walls which symbolise sailing boat on the Han-river, because the site was the docking place for ferries plying the Han-River for a long time.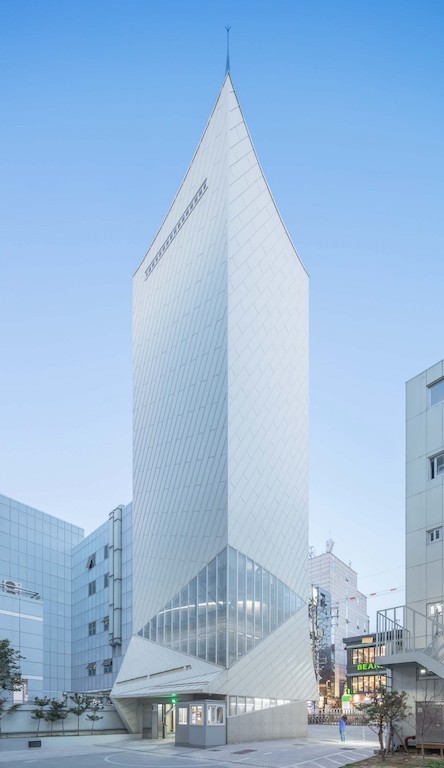 "We designed this building as "another boat" in white that stands harmonised with the main building "Silver Boat", in the form of a dynamic concave-curved tower.
Photos: Sergio Pirrone
You might also like:
Aoa architects designs house on compact site in Seoul with new typology of urban living
KEAB architects designs vertical art gallery in traditional Busan market to preserve its heritage
Frank Gehry-designed new Louis Vuitton Maison in Seoul is a floating luminescent sculpture