Most multi-family houses in the dense neighborhoods in urban South Korea are the result of the auto-generative form by building regulations such as the solar setback requirements as well as the economic feasibility to accommodate as many units as possible on a relatively small parcel of land. This leads to disconnected structures and cramped spaces.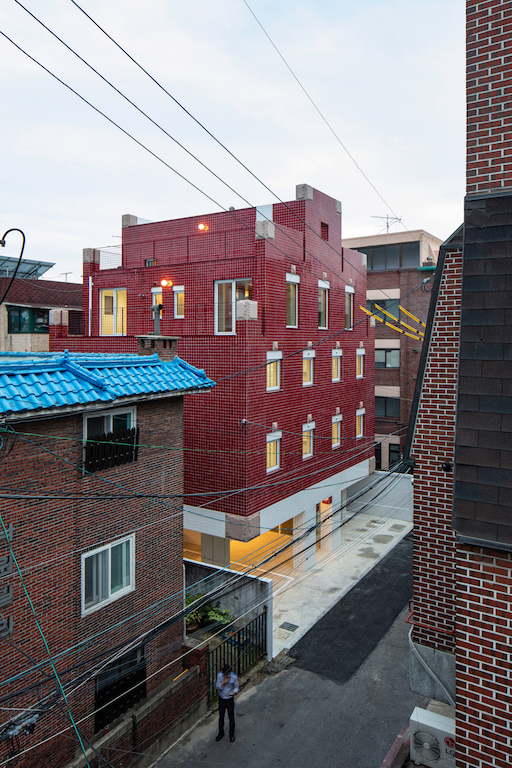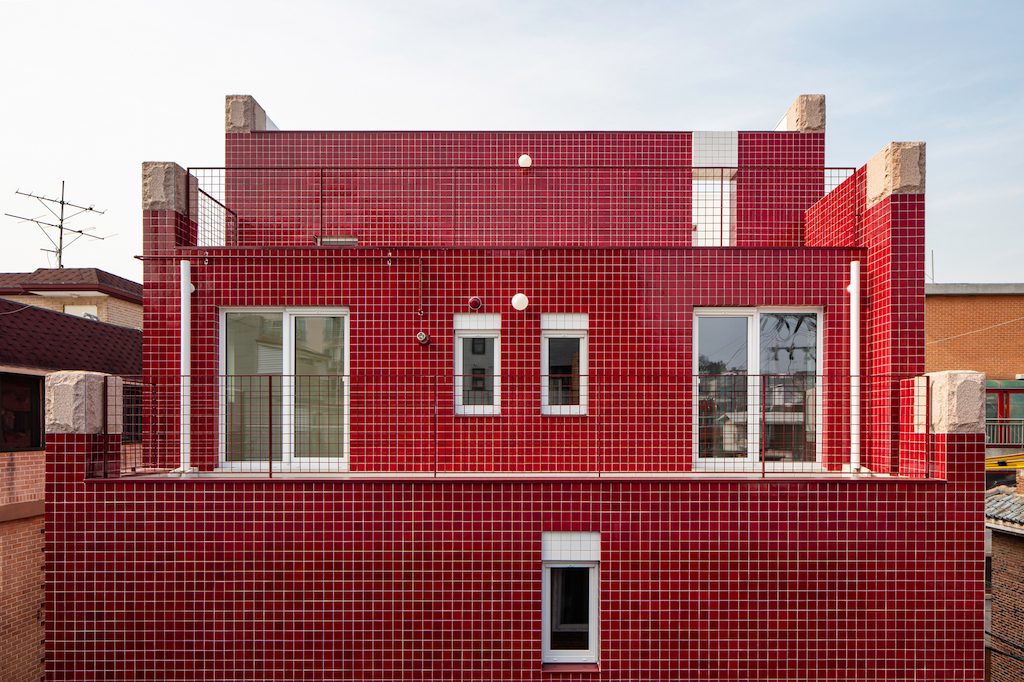 Located in the vibrant Mapo-Gu area of Seoul, Cascade House by aoa architects, sited on an area of 292m2, is a proposal for five families, consisting of rooms arranged in a familiar symmetry which make it easier to understand visually. Houses on the second and third floors have secured the comfort of the living room by demarcating dining and kitchen and eschewing the common living-dining-kitchen formula. The bedroom is loosely divided from the living room. This is done through a marble pillar and two wooden sliding doors dividing the living room, kitchen and bedroom at the centre of the house.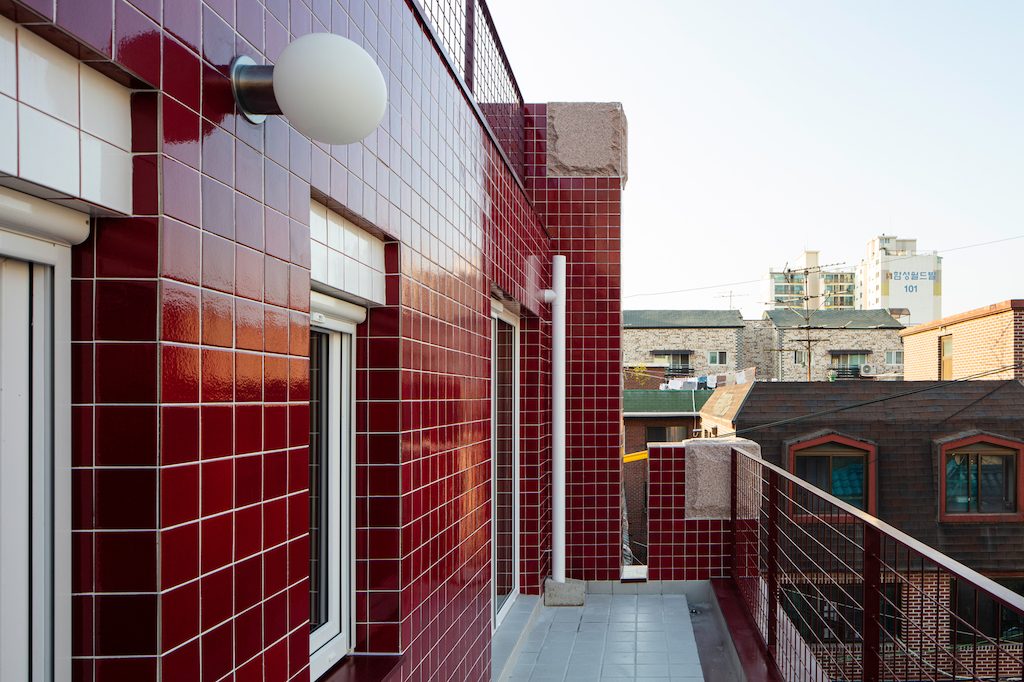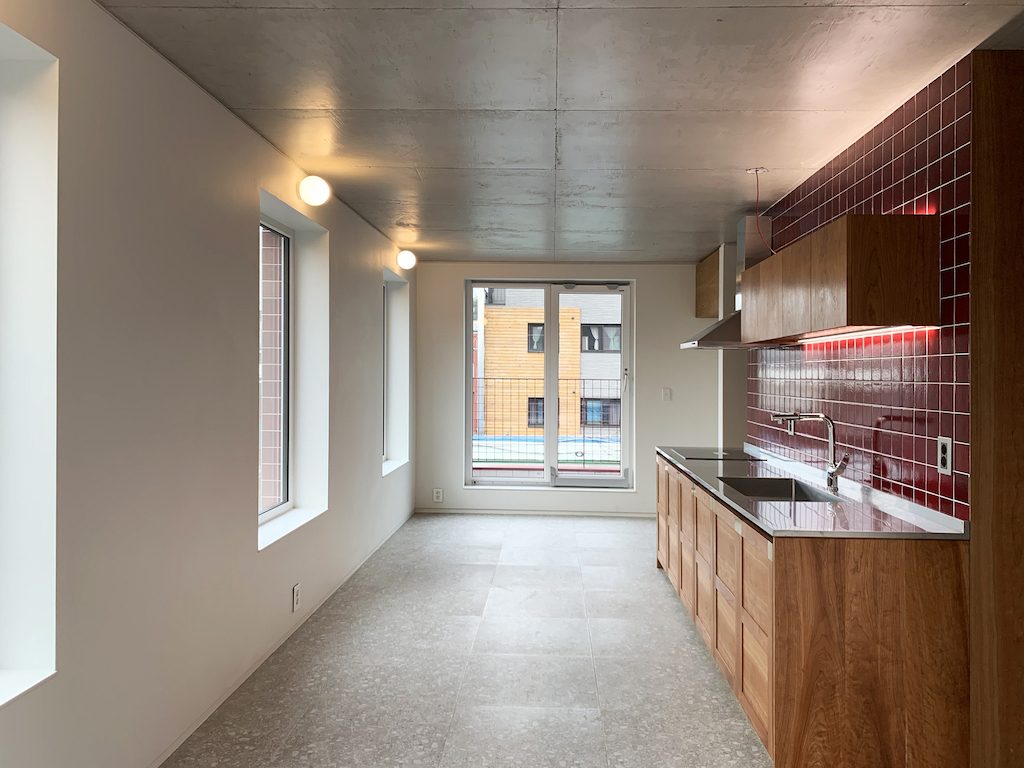 As a result, being split around the marble pillar in the living room, the spatial juxtaposition of the kitchen and the bedroom mimics a drama set. The pattern of the wooden sliding doors and the vein of the marble pillar add more decorative character to the space. The symmetrical figure of the building counters the asymmetrical forms generated by building regulations and brings to mind such analogies as Belgian stepped gable, acorn tree, red cactus or the game Minecraft.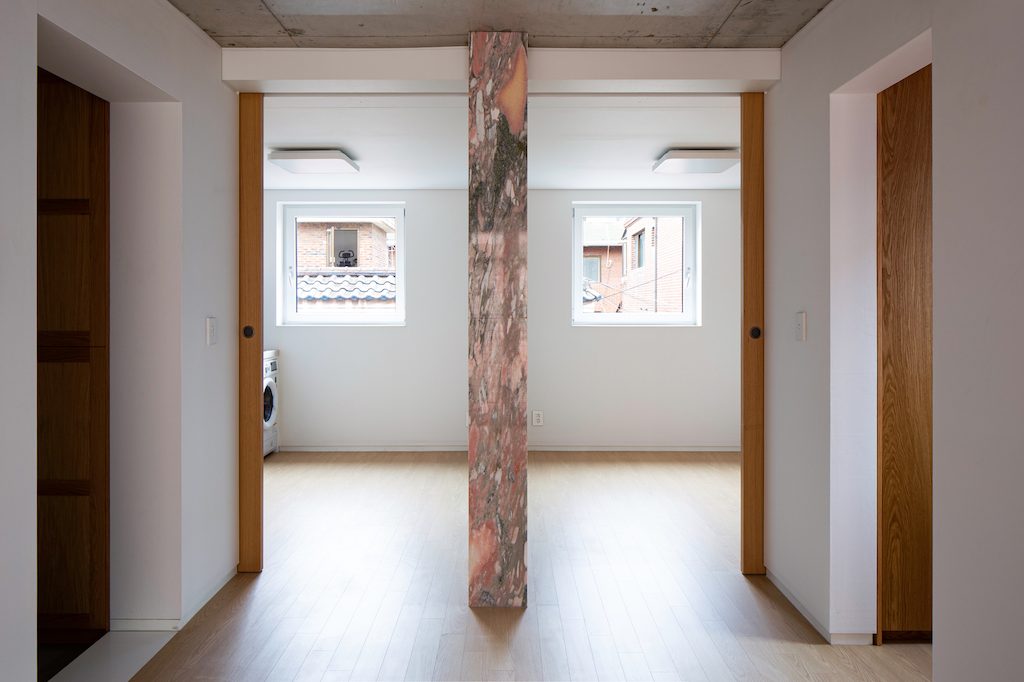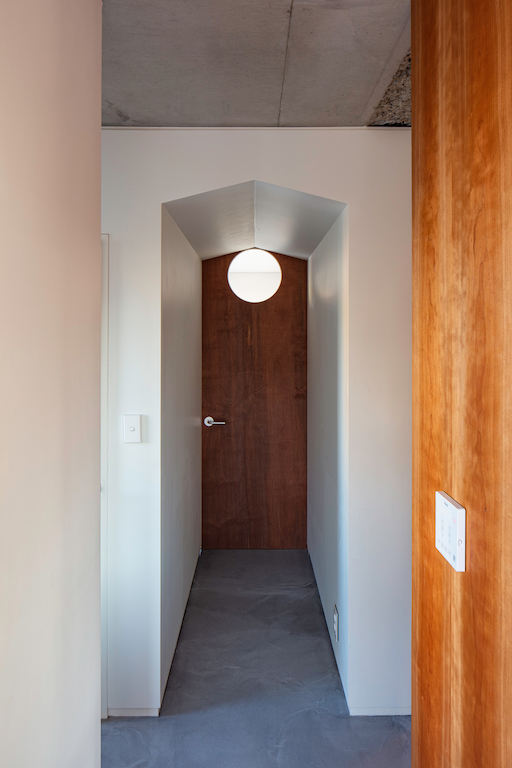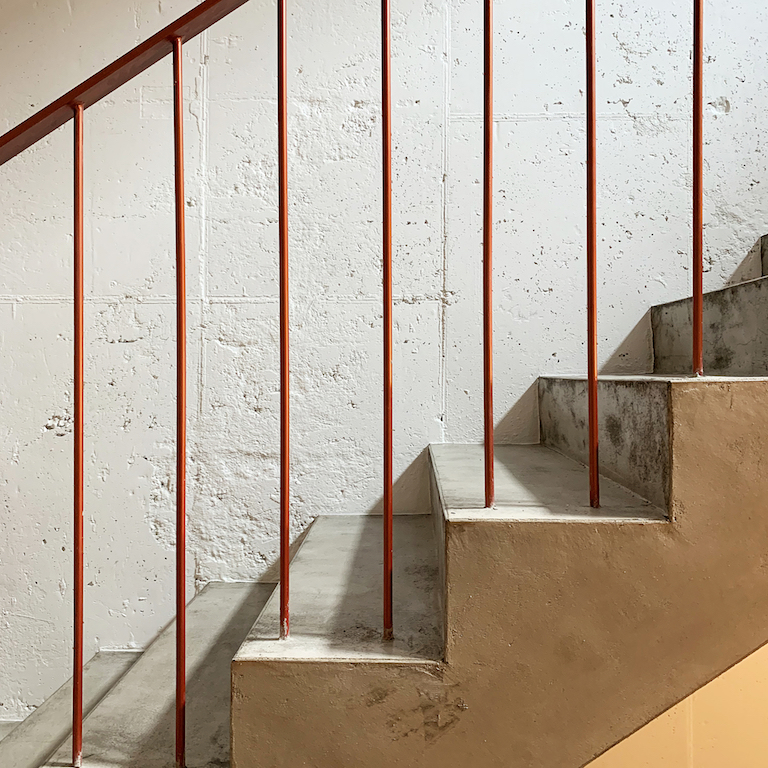 The red tiles and white tile joint surrounding the entire external wall, rustic stones on the corner and decorative details around the windows present an antidote to the common neighbourhood typology.
Photos: Hyosook Chin, Jaewon Suh