The Conran Shop from London has announced the opening of its latest global outpost in Seoul, South Korea. Located in a former multi-storey car park that has been transformed into two floors of retail experience, this will be the brand's 12th international outlet.
Located in the heart of Gangnam (of Psy fame), the new branch will be spread over 2,230m² of retail space, and join an existing portfolio of stores that include London, Paris, Kyoto, Fukuoka, Nagoya and Tokyo.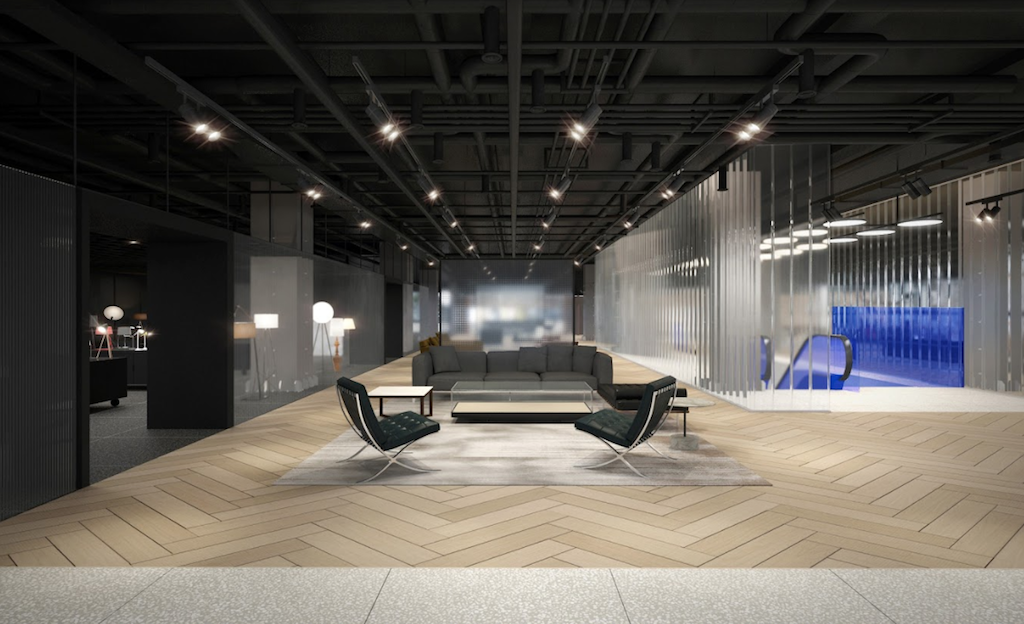 Designed with a white, bright and minimal laboratory-like aesthetic, the first floor houses an extensive collection of lifestyle products. Reached by an enclosed escalator dressed in Conran's signature ultramarine blue, the darker and more richly textured second floor is devoted to furniture, lighting and textile products – as well as The Conran Shop's library. The contrast between the two floors will create a yin and yang-like balance of different but complementary retail environments, appealing both to Seoul's affluent and discerning audience of global design aficionados and the city's growing demographic of dynamic young creatives.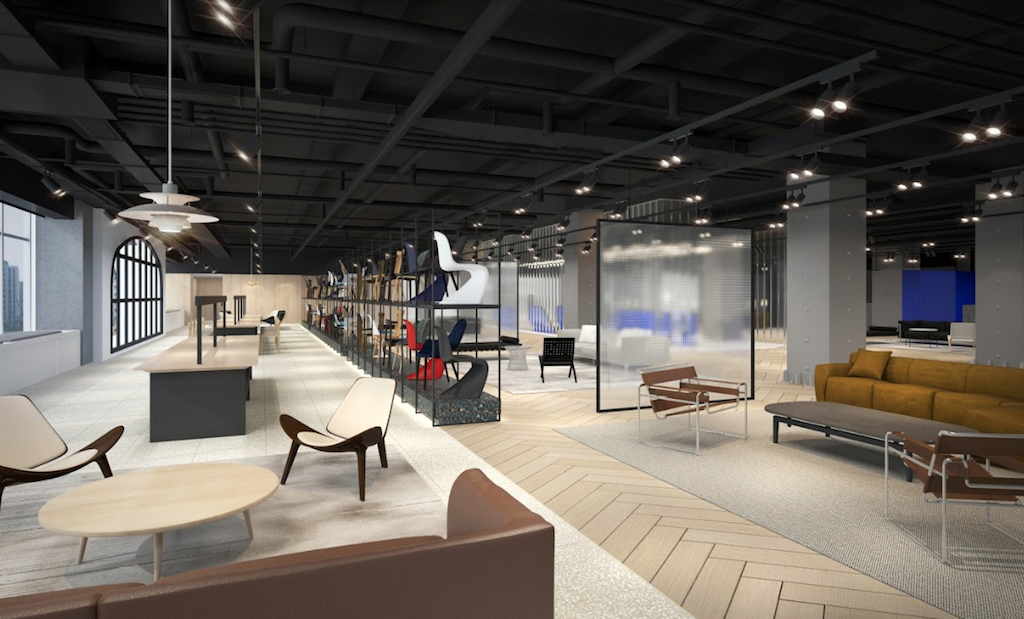 On the ground floor is The Conran Shop's café, Orby (founder Sir Terence Conran's middle name), which is designed with timeless, unassuming elegance and furnished with a selection of classic Carl Hansen chairs. As is the case in The Conran Shop's London and Paris stores, blank walls act as ever-changing canvases that will showcase fresh ideas throughout the year.
Stephen Briars, creative director, The Conran Shop said: "The design challenge was to evoke a Britishness with the space – an international rather than a local environment – with Korean design and craft represented through the ever-changing product offer. Built with a modern chic aesthetic while retaining Sir Terence Conran's signature design philosophy, it will be a retail environment for the modern age – and the best Conran Shop in the world."
For its opening, the Gangnam store will feature four patterned murals based on the Conran Shop's instantly recognisable packaging design, as well as a 17-metre mural on the ground floor created by the British illustrator and designer John Booth and unveiled at the official opening.
In addition to his mural, Booth will present a range of products exclusively for the launch. This will include 20 of Artek's Stool 60s by Alvar Aalto hand-painted with Booth's signature designs, the iconic Face vase, the Giovanni rug for Floor Story, Begg blankets, and a store-exclusive edition of his flower vase.
"This is an exciting time for us to become a part of the Korean design scene. Korea is fast becoming a hub of style and design and has already developed an exciting retail landscape full of fresh concepts and innovative brands. An ever-growing stable of Korean designers is already influencing today's popular culture, infiltrating the world of fashion, music and beauty in an incredibly positive and energetic way," Henrietta Klug, Buying and Merchandising Director, The Conran Shop.
The Conran Shop in Korea will sustain the brand's reputation for representing the most influential designers of the past two centuries, from Alvar Alto to Eero Saarinen, alongside future collectibles sourced from around the world – and including The Conran Shop's own creations and collaborations. In Seoul, visitors to the new store will be met by Conran exclusives by the likes of Knoll and Carl Hansen, as well as a giant Hans Wegner CH07 Shell Chair from Carl Hansen.