Nathan Yong is, undoubtedly, one of the best known Singaporean names in the global world of design. Known for his honest and simplistic approach to design, Yong continues to find the perfect balance between tradition and modernity. While the former inspires him, the latter is reflected in his work.As the winner of multiple international design recognition, Yong, the recipient of the 2008 President's Design Award – the most prestigious recognition in Singapore in the creative sector – is no stranger to acclaim.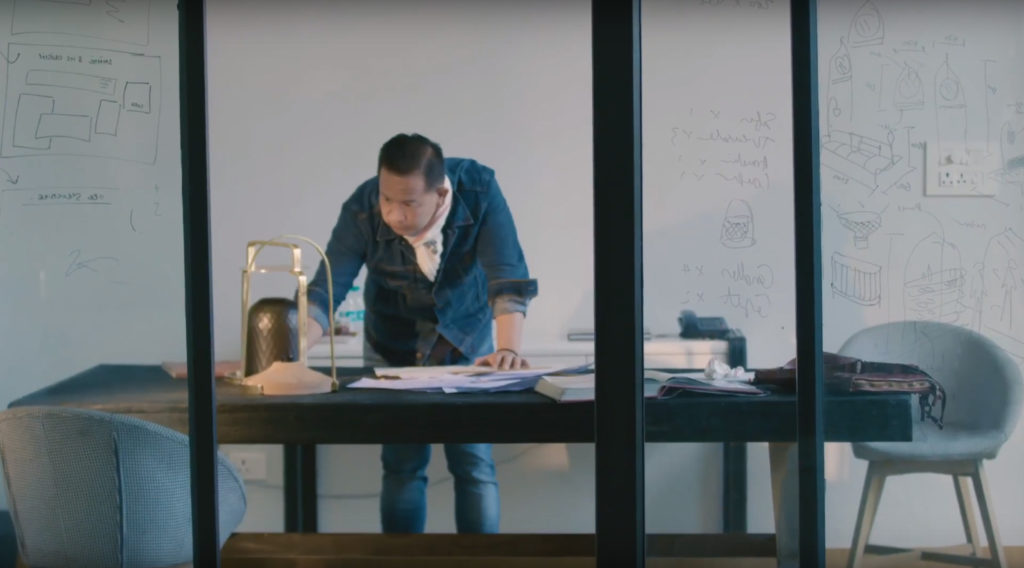 He has also collaborated with many iconic brands such as Living Divani, Vitra and Thonet, to name just a few.  In the first episode of this series, we bring you a routine day in the life of this award-winning designer extraordinaire, and what makes him tick.
7am to 8am: I wake up around 7:30am, have a shower and then prepare my breakfast, which mostly consist of oats, berries, nuts and freshly cut green apple to start the day. And I need a good cup of coffee, too. If I don't have one, I feel lethargic the whole day. My dog starts barking around 8am and I have to feed him, my fishes in the pond and two canaries, who sing beautifully every morning. Last, but no less important, I water my bonsai plant.
9am to 12pm: I teach the industrial design course in Lasalle School of Design and Art every morning. Spending my early three hours in the school with the students is refreshing as we work out their design together. I provide guidance and share my experiences with them. The learning is a two-way process, as I also get to know about the prevalent culture among the younger generation, their habits and preferences, which also inform my own designs.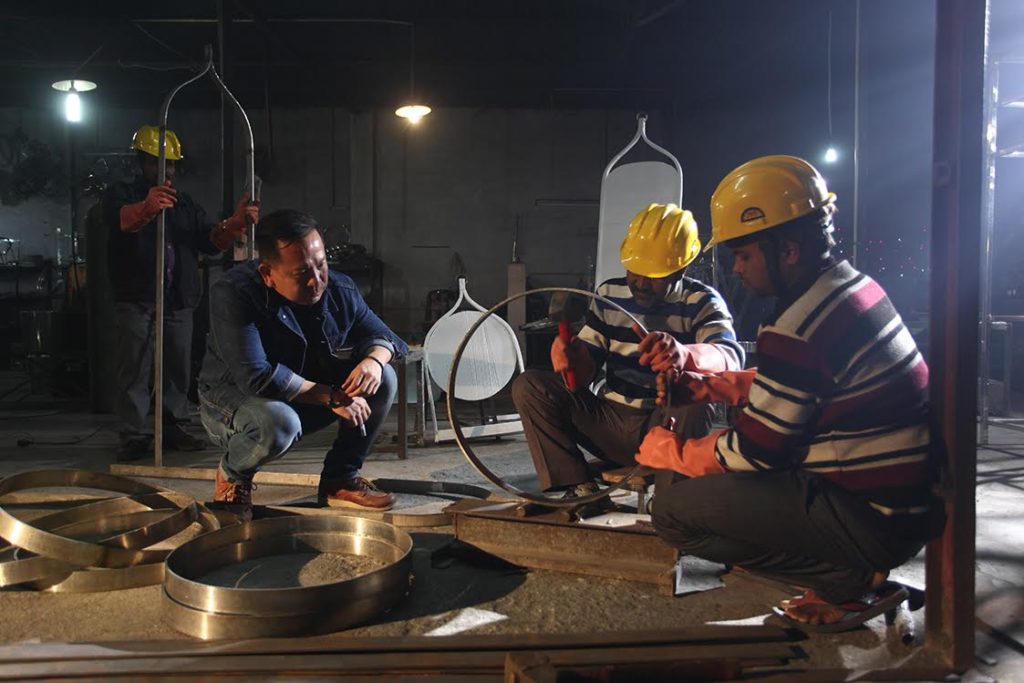 I love travelling, but I am a spontaneous person and don't usually plan my travels. I went to Stockholm in February. My favourite country would be Japan for its weather, food, people, heritage and culture.
Honestly, I don't read enough to know much and through most surface reading I can only point to Donald Judd and Vincent Van Duysen, being two of my favourite designers.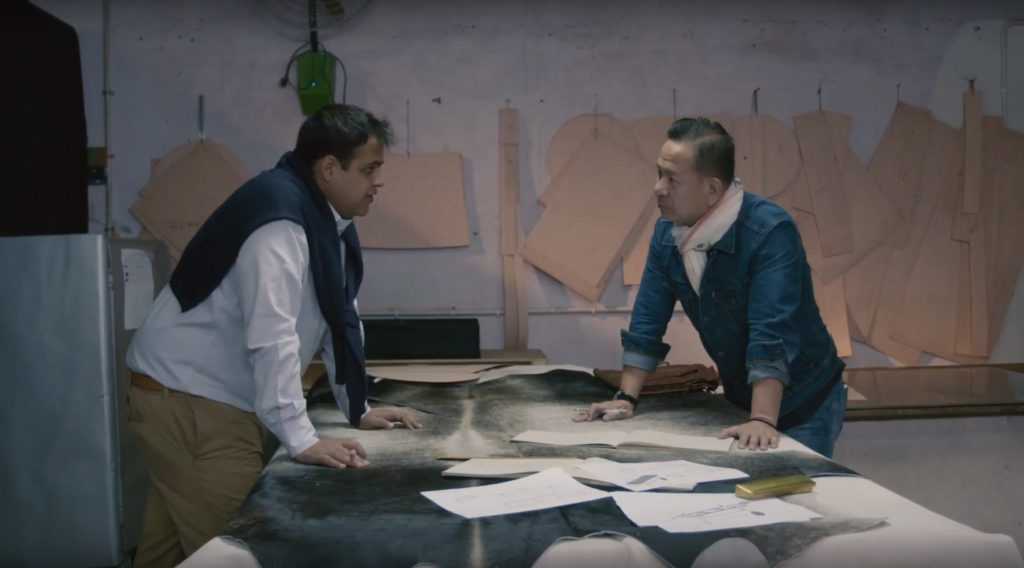 12pm to 2pm: I have a quick lunch most of my time when I visit my shops in the city to get an update on what is going on. This involves my business partner, marketing, display and sales staff for my retail business Grafunkt, through which we also represent international brands such as Ligne Roset, Conde House and Vitra with their own mono shops. I am the co-founder, shareholder and director of Grafunkt, and I am involved in the overall direction of the company, as well as being in-charge of the marketing, communication and art direction.
I'm designing series of public seating for The Jewel at Changi, expected to open end of 2018. This will be my second public seating project after the one with Nparks at Holland Village Park. it is a challenging project as there are many architectural constraints which the design has to work around; its more than just aesthetics and function.
2pm to 5pm: I meet my design team from my design services company, Nathan Yong Design, to discuss about impending projects for my local and international clients. The tasks include setting up design direction and achievements for the next day or weeks; making prototypes, maquettes or tweaking technical drawings and details etc.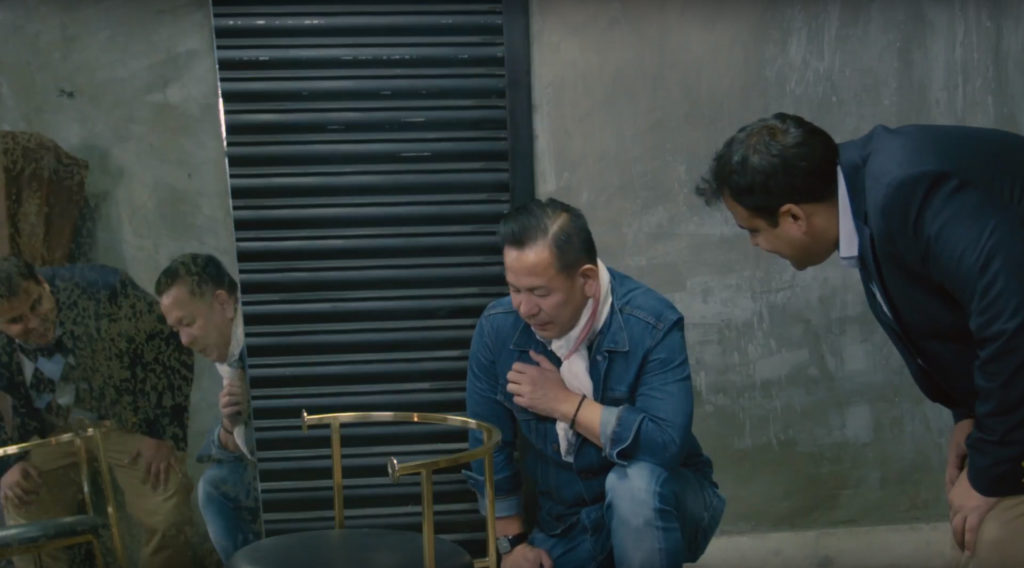 I have never thought of being in any other profession. But if I weren't a designer, I would have probably been a cinematographer. I love how stories can be told through images.
5pm to 7pm: By this time, I need another coffee to perk me up as I feel pretty drained from all the work done so far. This is followed by a work out in the gym or a walk with my dog. This is my favourite time of the day as I can see the pinkish hued sky from the sunset and people hurriedly getting home to be with their families and loved ones.
7pm to 8pm: I mostly eat dinner out as I find it a hassle to prepare dinner for myself. I love local food for dinner as it keeps me connected to my roots. So dinner time is mostly spent in a coffee shop with local meals like mixed-vegetable rice, any kind of soup noodles, or porridge.
8pm to 11pm: This is the time that I try to reply to all my emails from my various responsibilities and also some design work as this is the only time when I find the quiet and peace needed to concentrate on my creative pursuits.
11pm to 12am: I read news or snippets from Facebook before I fall asleep.