Following the most important aspect of the client's brief that centered on privacy, architecture practice Inly Studio came up with an architectural language that respected spatial boundaries for a house in northern Thailand's Chiang Mai city.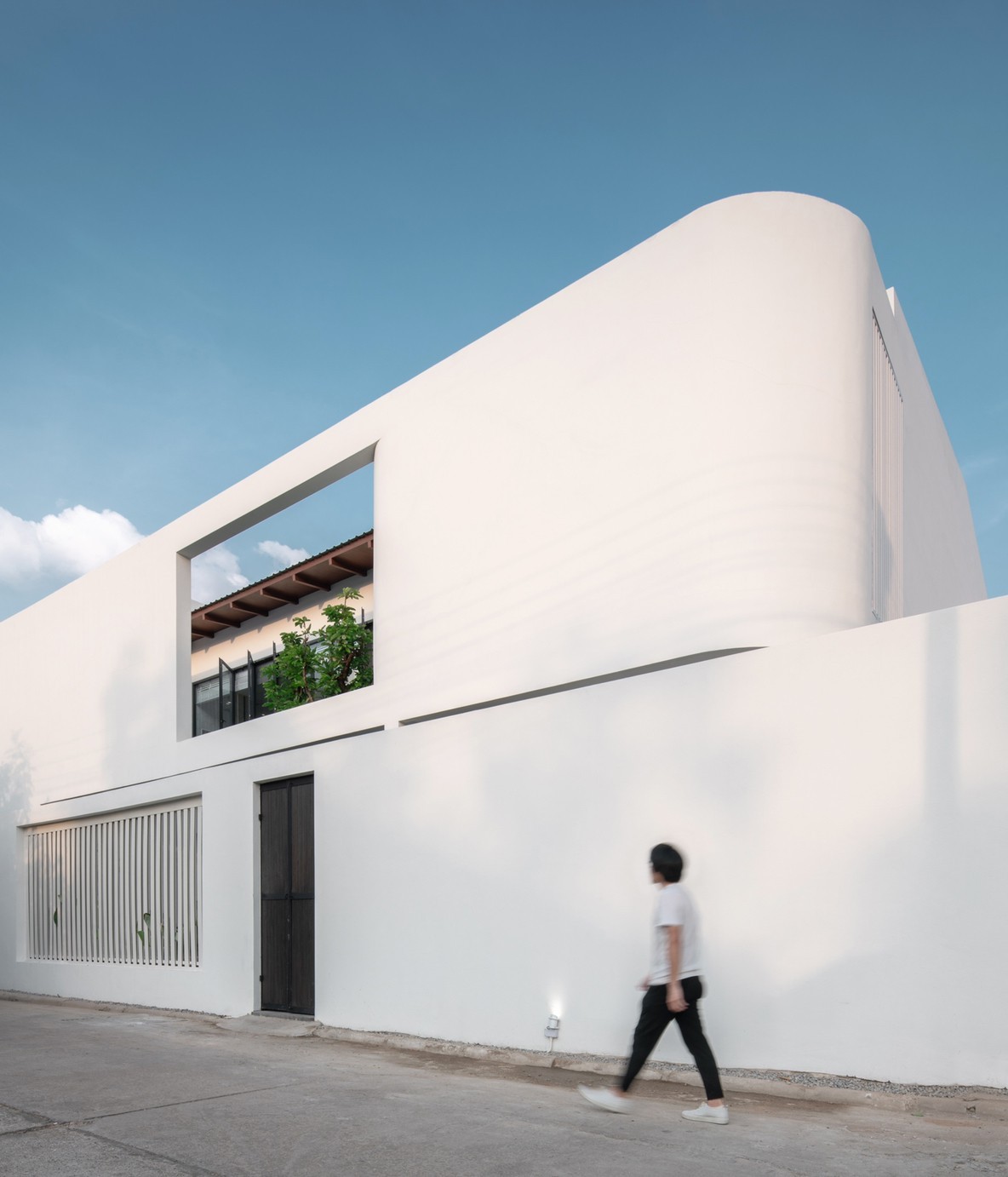 With privacy forming the singularity of this project,  the entire house called the Hidden House is defined through a double-wall skin. The primary white skin wall that embraces the whole space acts as a fence for privacy but the introverted space, in contrast, is lively behind this fence wall.
In order to ensure flexibility in the first-floor living space, the architects created an open plan system for interactive activities such as the kitchen, living room, and pool. Despite the walls, there is a seamless flow of spaces as they transition from one space to another. The duplex level of the semi-living room features a relaxed but intimate atmosphere.
Despite the solidity of the wall that does not disrupt the privacy,  but the gap between the primary wall and the second wall brings in natural light creating a view towards the panoramic vertical garden.
Project details:
Architects: Inly Studio
Area: 400m²
Year: 2020
Manufacturers: Bluescope, COTTO, Hafele, Lamitak, Aluminum ORM
Architect-in-charge: Pakorn Yoodee
Design Team: Wipada Wangjoi, Chayanin Anantasate
Client: Sujinna Sanchareon, Lapparin Rakphong
Engineering: Pilawan Piliyapokhai
Landscape: Karn Boonsawat
Collaborators: Tanapol Rungworakul
City: Chiang Mai
Country: Thailand
See the full image gallery here:
Photos: Panoramic Studio
You might also like:
Thailand's TOUCH Architect designs I-shaped house on square site to optimise circulation path and create green areas
Onhill Design uses timber from existing old structure for modern house in mountainous Chiang Rai
Sher Maker studio designs cafe in Chiang Mai with opaque curtain to create subtle separation from surrounding forest