The past few months have seen India, the world's second-most populous country, struggle to contain the rapid spread of Covid-19 in its densely populated cities, leading to widespread loss of lives and economic hardship. The healthcare crisis has also brought to fore some of the most neglected aspects of urban planning in the country's metropolitan cities prompting architects to reflect on how micro-level, community-led planning could contribute towards improving the quality of life for millions of India's urban residents.
Six leading Indian architects share with DE51GN the lessons learnt from this pandemic that can address the crisis at hand as well as applied to similar scenarios that might arise in the future.
Akshat Bhatt, Principal Architect, Architecture Discipline
CITIES AND THEIR GROWTH
Cities today have become man's new natural habitat. By the year 2050, 90% of the human population will live within or 100km of a big city. This kind of densification will pose challenges for sustainable development because, at the current rate of consumption, we'd be consuming our resources at an alarming rate.
In the last century, Indian cities were designed for mass transport and public vehicles – we now have to reduce how much we commute and create environments that move us away from constant consumption. We have to work really hard to create enough space, decentralised networks and alternate modes of transport, energy, food and waste-disposal systems. We need to create cities and neighbourhoods that are self-sufficient, workspaces that are decentralised, and multi-utility public transport. We need to find ways to generate our own power, treat our own waste and grow our own food at individual capacities and as a collective.
MOBILITY
As social distancing becomes integral to our spatial engagements, new definitions of social proxemics are emerging, creating a definitive impact on our urban life's most essential aspect – commu­ting. In this new scenario, existing systems of urban mobility are losing relevance, forcing us to adapt to changing commute proxemics.
The Capsule for Automated Transit (CAT), designed by Architecture Discipline, attempts to rethink post-pandem­ic mobility by addressing the future of commute proxemics. A CAT is designed to offer socially-distanced mobility, providing commuters the flexibility of choosing between a singular travel system or a segre­gated multi-user travel system.
HEALTH INFRASTRUCTURE
The crushing impact of Covid-19's second wave has overwhelmed India's health infrastructure, especially in metro cities. Until health infrastructure capacity is ramped up to be able to treat a significant number of people, ad hoc rapid-deployment solutions are a viable alternative to help the country make its way out of the current crisis.
The Life Community Medical Facility (Life CMF) is a concept proposal for a comprehensive health centre. LifeCMF is built out of discarded shipping containers that are converted into functional and purpose-built healthcare pods. The pods are customised to adapt to several functions, including screening, lab testing, diagnostics, treatment, isolation, and consultation.
Since the prefabricated units are ready to use, they can be airlifted and deployed in different emergency situations including disaster-struck regions and war zones.
The Mohalla Clinic is another similar solution developed for the Delhi Government by Architecture Discipline. Made from recycled shipping containers, the prefabricated clinic brings affordable primary healthcare to regions with limited access to larger health facilities. It comprises a reception, a waiting lounge, an examination room, and a pharmacy, making it suitable for routine health checks, testing, and vaccinations. A variation of the standard model has a reading room with a digital library on the upper level.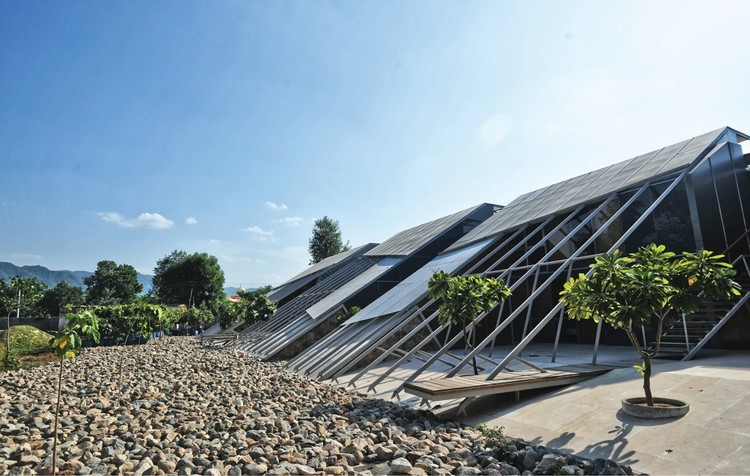 Akshat Bhatt is the principal architect at Architecture Discipline, a New Delhi-based multi-disciplinary design practice he founded in 2007. Mr Bhatt has worked on several award-winning and critically-acclaimed projects including the Hotel Mana, Ranakpur (2013), the Discovery Centre, a town hall and sales office for the Bhartiya City township in Bangalore (2014), the India Pavilion at Hannover Messe (Hanover, 2015) which was adjudged the best Pavilion in the 65-year history of the Messe, and the Corporate Headquarters for The Oberoi Group, Gurugram (2019). He is also a much-respected academic who has taught at several architecture schools in India's capital city New Delhi. He is currently engaged in many critical commissions for large scale public spaces, which include JDH, an urban regeneration project that aims to restore the historic Walled City of Jodhpur to its former glory; and new brand developments for The Oberoi Hotels & Resorts (the refurbishment of the 19th-century edifice of The Oberoi Grand, Kolkata, and a series of new modular, urban hotels for the group), The Leela Group, The Postcard Hotels and Resorts, and the Government of Delhi.
---
Rahul Kadri, Partner and Principal Architect, IMK Architects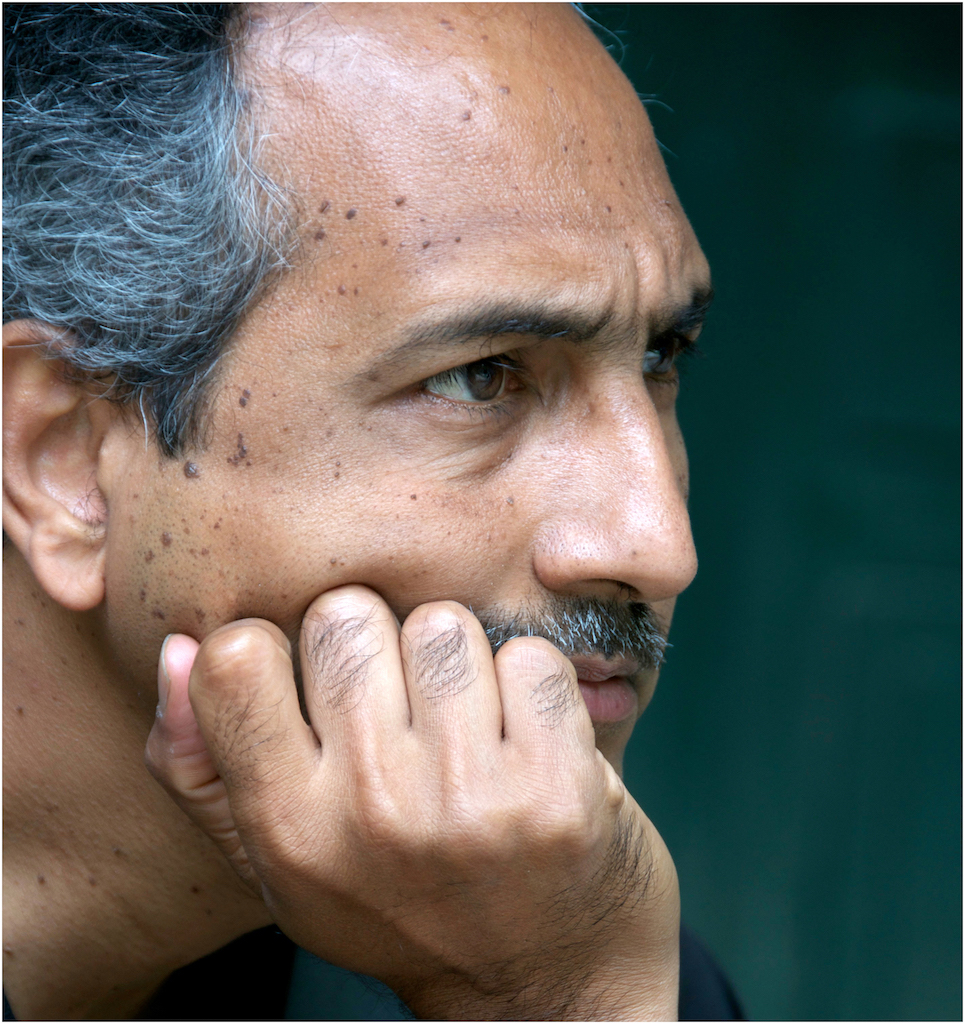 THE PANDEMIC CALLS FOR CRITICAL CHANGES IN HOW WE DESIGN OUR CITIES
The Covid-19 crisis has brought to the forefront the shortcomings of metropolises and megacities across India. In densely populated cities of India, as city administrations struggle to adapt to social distancing norms, the dynamics of urban life have had to be reimagined, albeit temporarily. As a result, we've seen conventional ways of living and socialising transformed drastically over a period of just a few months. 
RECALIBRATING THE ESSENTIAL
Among the many lessons the pandemic has taught us, the most significant one is the realisation of the difference between what we need and what we desire. Broadly speaking, our essentials include access to clean air and water for health and wellbeing; fresh food and vegetables available regularly within walking distance; civic security; affordable and effective healthcare services available locally; assistance for cleaning and maintenance of community spaces; and lastly, the ability to interact with local representatives to ensure the availability and progressive improvement of the said public services.
PLANNING EFFECTIVE NEIGHBOURHOODS
One immediate solution to achieve these essentials within a large city could be to revise urban policies to allow for neighbourhood planning and governance – to decentralise decision-making to the neighbourhood level, enabling a bottom-up approach for city planning. Existing wards in Indian metropolises like Mumbai are too expansive for planning effective neighbourhoods, so the first step would be to restrict the area of a neighbourhood unit, by definition, to approximately one square kilometre. They could then evolve over 10-20 years based on prioritised community needs to become self-sustaining units with all public facilities and amenities available locally – from better-designed schools and hospitals to gardens to spaces for weekly farmer markets and waste segregation and recycling; units that can be administered with ease and where inhabitants would be able to walk or cycle to work, to school, to shop, and to play. This would reduce the need for regular inter-neighbourhood travel, and by corollary, the high levels of carbon emissions and pollution in our cities today. This principle would percolate to the smallest element of the unit as well. For instance, an apartment complex could have 10% space reserved on-site with small, 300-350 square-feet rooms or apartments to accommodate all staff that works within the complex (security guards, drivers, cleaning or cooking helpers etc.) and their families.
The Covid-19 pandemic has given us a lot to think about. And while we tackle the short-term problems, it has presented, it's equally important to ensure that long-term solutions are put in place so our cities and infrastructural systems become resilient to socio-economic disruptions –– so our future is more secure, liveable, and sustainable.
Rahul Kadri is a partner and principal architect at IMK Architects, an architecture and urban design practice founded in 1957 with offices in Mumbai and Bengaluru. Mr Kadri took over the reins of the practice from his father I. M. Kadri in the 1990s after completing a graduate diploma in architecture from the Academy of Architecture, Mumbai, and a Masters in Urban and Regional Planning from the University of Michigan, US. With over five decades of experience and 150 executed projects across India and overseas, his expertise in various segments, ranging from healthcare, hospitality, educational campuses, institutions to self-redevelopment and residential townships, has attracted recognition from far and wide. The firm has worked with several high-profile clients like the Taj Group, JSW Energy, The Supreme Court of India, Symbiosis Society, and Club Mahindra.
Mr Kadri is involved in a number of charitable and volunteer projects with a vision to support and strengthen communities. He is the managing trustee of 'Save The Children India' – an organisation that is committed to the cause of education for disadvantaged children and also the vice-president of The Pride India (Planning Rural-Urban Integrated Development through Education), an NGO that promotes the holistic development of marginalised rural people by adopting an integrated approach that is focused on health, education, and empowerment. In addition, he is also the trustee of the Kadri Foundation, he spearheads the non-profit trust that runs a school for underprivileged girls in Ahmedabad.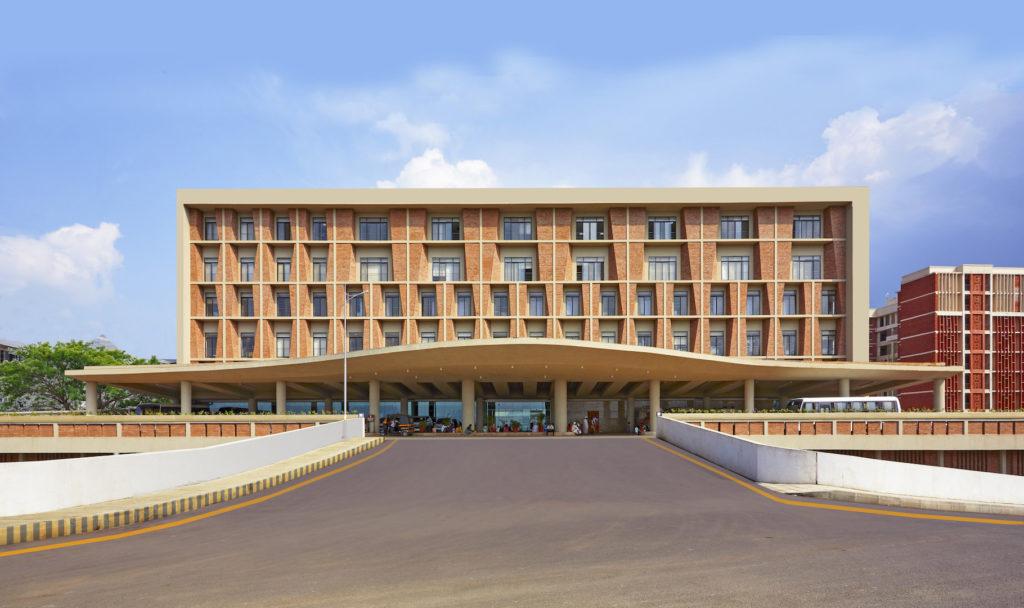 ---
Mitu Mathur, Director, GPM Architects and Planners
DESIGNING A SUSTAINABLE FUTURE
The Covid-19 pandemic has necessitated the need to rethink our cities in light of upcoming challenges and adopt an environment-conscious lifestyle. This time has allowed us to re-evaluate our approach, primarily towards designing recognisable and engaging architecture, promoting community living, ensuring housing for all, and revitalising the city. Thus, our future cities need to move beyond mitigation and adaptation and instead redesign the built environment for a sustainable future.
COMMUNITY LIVING
The expansion of our cities needs to be looked at on an urban level, focusing on establishing sustainable urban communities. Social infrastructure facilities that promote community living and integrated services such as efficient water management, solid waste management and renewable energy generation systems need to be put in place to create a systematic development and 'Revitalise the Urban Grain.'  
TRANSPORTATION MANAGEMENT
As far as the change in infrastructure development is concerned, public transportation is the backbone of cities, providing vital services, particularly in times of a pandemic, making it essential to shaping new forms of mobility that can better cope with future challenges. Apart from fulfilling functional requirements, our urban infrastructure needs to be designed to accommodate all safety protocols and enable a seamless and safe transportation experience for the passengers. One way can be to segregate the movement of the arriving and departing passengers for minimal contact. The customer facilities also need to be in accordance with the social distancing norms with additional spaces for passenger's waiting area and concourse area to cater to a larger inflow of users. Capacity management, contactless ticket generation and other screening systems will have to be installed to ensure maximum safety. This recovery period can also lead to the growth of cities towards a revamped urban model. Using Covid-19 as an opportunity to develop, mass transit can use technology and data in new ways to re-energise the city's infrastructure.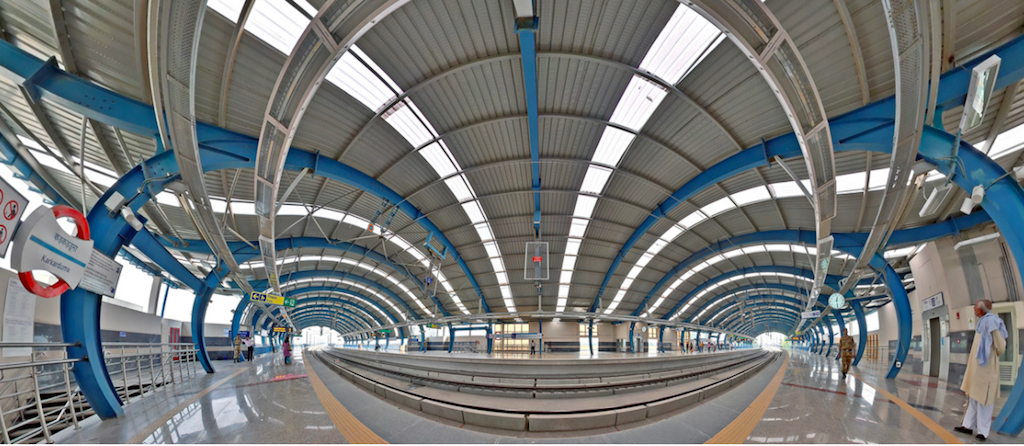 GPM Architects & Planners (previously known as Gian P. Mathur & Associates Pvt. Ltd.) is India's leading architecture and design firm which provides comprehensive services across architecture, engineering, and project management. With a deep-rooted commitment to improving the built environment and enhancing user experiences through design, the firm specialises in efficient and economical 'Concept to Completion' services for all genres: mix-use, commercial, institutional, townships, residential, industrial, infrastructure and hospitality projects. The firm prides itself on having successfully completed and currently engaged in projects with prominent real estate establishments all over India, where the teams are innovatively leading urban-level large-scale mixed-use developments. Along with a repeated clientele in the private sector, the studio works with several government organisations where they are involved in large-scale projects of national repute. 
---
Swati Janu, Architect and Founder, Social Design Collaborative
There is a lot of talk on density in urban areas in light of the pandemic but we need to be careful of the scale at which we discuss density. Instead of focusing on dwelling units per hectare, we need to focus on the number of people per dwelling unit. Simply put, the problem is not the density of houses, it is overcrowding within houses due to lack of adequate housing. 
AFFORDABLE PUBLIC HOUSING
It's important to mark this difference otherwise a common knee-jerk reaction is advocacy for the removal of dense settlements such as slums, without understanding that residents have built them due to lack of affordable housing. Two to three households are often crammed in one house due to this shortage. We need our planning authorities to build more affordable housing to ensure everyone gets the minimum unit of space with adequate light and ventilation to be able to self-isolate in a pandemic.
DEDICATED COMMUNITY SPACES
Since not everyone has the option to self-isolate at home due to lack of space and with the centralised systems overburdened, it is very important that we think of creating and facilitating dedicated community spaces as quarantine centres in slums and other dense neighbourhoods. These will help affected individuals recover close to their home and also act as multi-purpose spaces at other times, as valuable commons for the community.
PROTECTING LIVELIHOODS
While lockdowns are enforced to ensure we work from home, what about those whose work lies in the public space such as our street vendors? Many creative strategies for social distancing and tactical urbanism have come up from around the world – some self-organised and some organised by municipalities. These effective strategies must be shared across the globe to ensure that markets and public spaces can operate with adequate precautions to support livelihoods.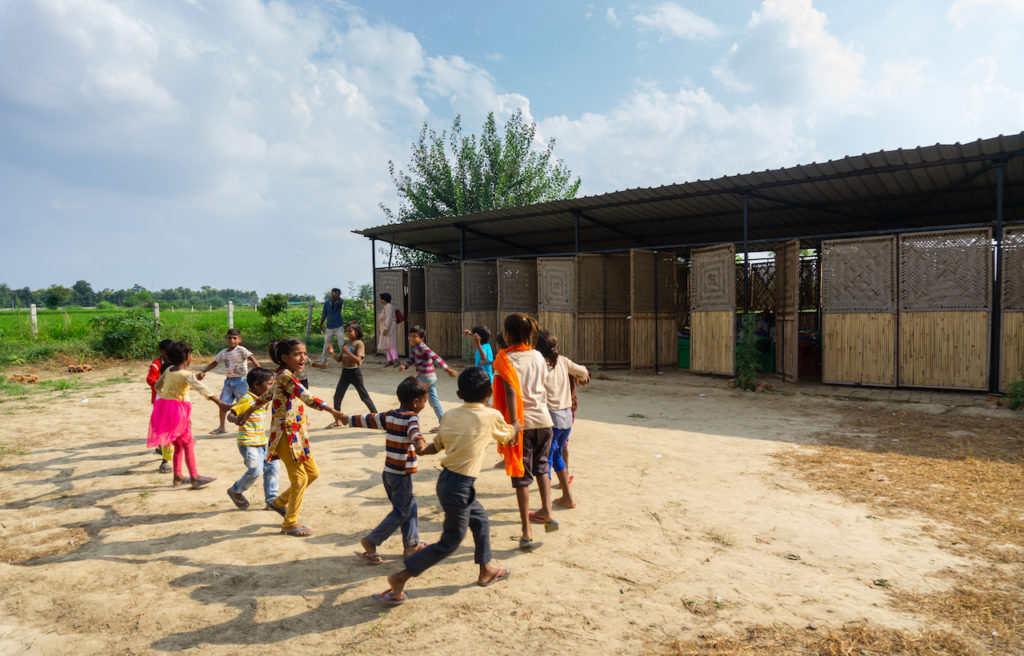 Swati Janu is the Founder of Social Design Collaborative. She is an architect, writer and community artist based in Delhi whose work engages with housing rights and urban informality in Indian cities. Her social practice combines architectural activism, community engagement, policy advocacy and design pedagogy. A graduate of the School of Planning and Architecture, New Delhi, Swati also holds an MSc in Sustainable Urban Development from the University of Oxford, UK. She has taught design at Ambedkar University, Delhi and the School of Planning and Architecture, Delhi. One of her community projects, ModSkool, a portable school for the children of a marginalised farmers' community on the outskirts of Delhi, was honoured with the coveted Beazley Award for Architecture 2020, conferred by the London-based Design Museum.
---
Anand Sharma, Co-founder & Partner, Design Forum International
A BALANCED APPROACH
The Covid-19 pandemic has raised new questions, forcing us to reassess the way we design our cities. Without giving up the idea of the city as a social hub, the crisis has also allowed us to rethink the relationship between urban design and public health. Urban planners now need to assess and mitigate the effects that development has on health and devise to improve India's urban infrastructure to help prepare cities to respond more rapidly and efficiently in the future. 
EMBRACING AGILITY
The future-makers have to be capable of interpreting the prevalent changes in the society while creating, and adaptability can be the mitigation that design and planning can support. Creating temporary-use scenarios, such as a review of public and private spaces to make them adaptable and flexible for gradual use, can be one of the possible efforts towards equipping the contemporary cities to cope better with unprecedented challenges like the ongoing pandemic.
Anand Sharma co-founded the New Delhi-based Design Forum International in 2003, For over 20 years, he has established an approach to the design of a built environment that is sustainable and socially inclusive. Through his firm, he has contributed to several nation-building ventures in India, such as the New Courts Block, Delhi High Court, Guwahati Airport: New Terminal, MRTS Infrastructure, Dakshineswar Sky Walk (Kolkatta), ITO FOB (New Delhi), Multi-Modal Logistics and Transport Hub (Dadri), NIT (Delhi), multi-modal transport hub (Boraki), redevelopment of Amritsar Junction Railway Station and Bihta Airport in Bihar. A big believer in designing buildings that cater to the most impoverished communities, Mr Sharma is a philanthropist accredited for designing some of the major affordable housing projects in Delhi NCR, and the first-ever affordable housing project in Northeast India.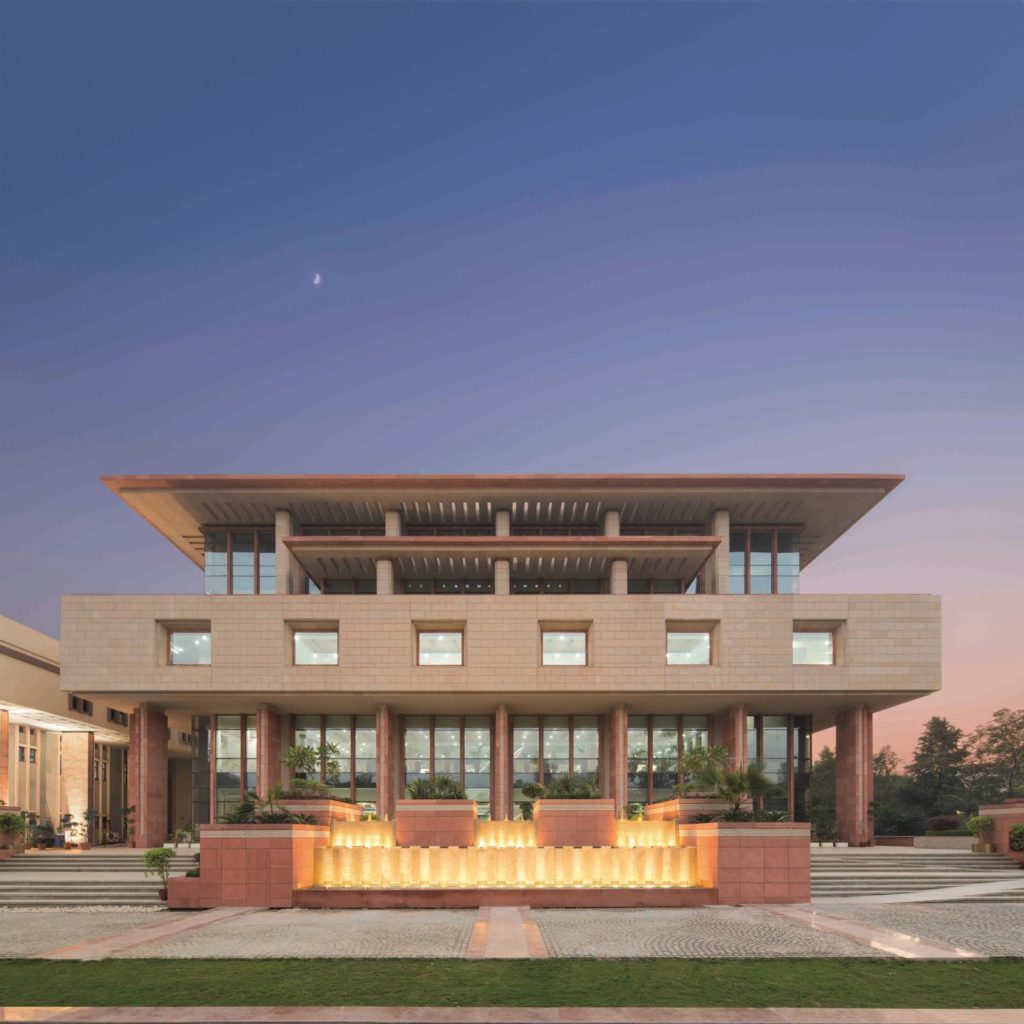 ---
Ravideep Singh, Associate Director, Creative Designer Architects
EMPHASIS ON HEALTH
The pandemic has crippled decades of urban planning policies in India and has now forced us to reflect on its lack of emphasis on human health. As most Indian cities tread towards the idea of being 'smart cities' with glamorous and sustainable policies that they could potentially incorporate, there is no code or statute that factors any component of resilience or human health.
Urban resilience can be defined as the built environment's ability to identify and share anticipated risks in time and the ability to repurpose spaces into functions of need. It could also be defined as the ability to boost health and wellness which possesses enforceable standards for air quality, water, and light.
INTEGRATED URBAN POLICIES
Keeping these interpretations of urban resilience in mind, one can deduce how critical data collection and analysis are to inform urban design interventions and policies. Policies to digitally integrate various urban components such as health, housing, and transportation, etc., are necessary to develop a robust repository that informs future designs, while creating a platform for efficient and effective information sharing amongst people.
Ravideep Singh is the associate director at Creative Designer Architects, a New Delhi-based multidisciplinary architecture firm that he co-founded along with architects Mohanbir Singh and Maninder Kaur. The practice has helmed notable projects of diverse typologies across Asia. An alumnus of the University of Illinois U.C, School of Architecture, he has earned a specialisation in 'Healthcare Planning' from Cornell University, New York. With a penchant for designing spaces that foster health and wellness, Mr Singh has over four years of experience in healthcare design in India and the US, working with internationally-renowned practices like HDR, HKS, and RSP Architects. At CDA, he has conceptualised several award-winning projects including AIIMS Guwahati, Pragma Medical Institute in Bathinda, Punjab, among others. 
You might also like:
Interview: Studio Symbiosis on fusing architecture and technology to design a revolutionary solution for India's pollution problem
Award-winning architect Sameep Padora explains Mumbai's complex urban housing and infrastructure challenges
Interview: Architect Alan Abraham discusses why sustainability in India is being driven by people than public sector