The "Love-Dream, Love-Nothing", is the first permanent installation in the world of works by renowned contemporary Japanese photographer, Nobuyoshi Araki, curated by Filippo Maggia and presented by Bisazza Foundation.
The installation replicates a private room at the elegant Rouge Bar nightclub in Tokyo's Shinjuku district, where Araki typically holds appointments after his photo shoots. The Bisazza Foundation's version reflects a slightly different image – two private rooms that mirror each other.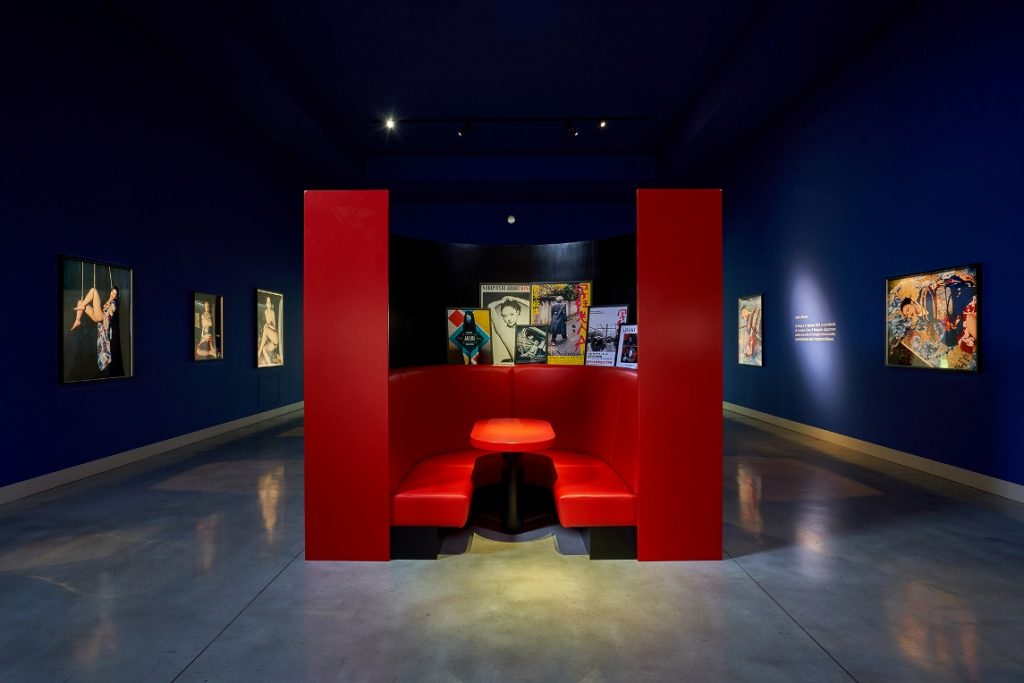 "With an oval settee and table in the center, the first room reinterprets the Tokyo original, with posters and bills for Araki shows leaned against the interior walls. The second is designed like a library, in tribute to the artist's endless production of books, monographs and show catalogs dedicated to Araki – currently more than 500 published around the world in more than 50 years of his artistic career. Also displayed here are small dinosaur models, similar to the ones Araki still uses in styling many of his compositions." – Curator Filippo Maggia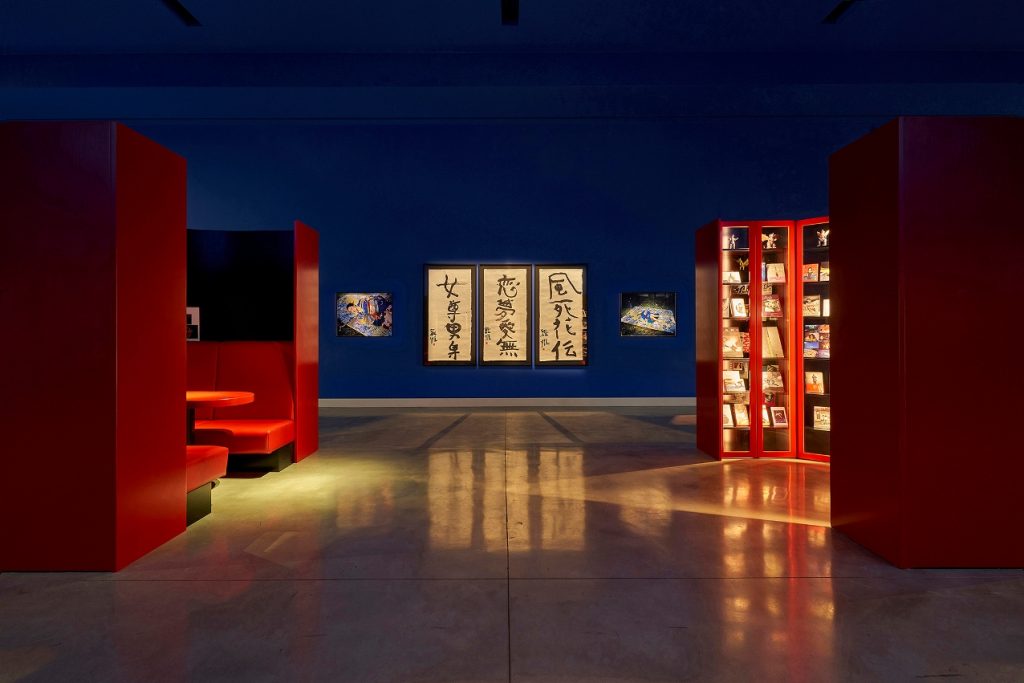 "In addition to photos taken by Araki for Bisazza, the walls of the "Love-Dream, Love-Nothing" room are also hung with photographs purchased by the Foundation and with three very recent works commissioned in early 2019 for the installation: three calligraphies by Araki himself in the traditional Japanese "shodō" technique. The names given by Araki to these calligraphies reflect his poetic sensibilities, as always, centered around his love of the world of women and the boundary between life and death, beauty and decadence, white and black."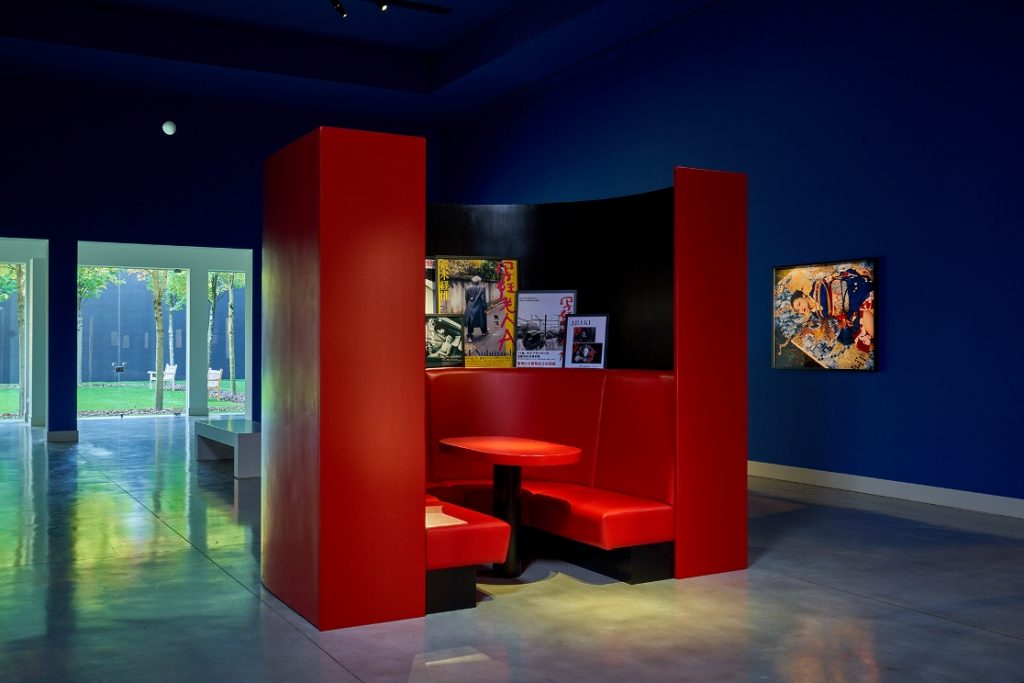 The permanent room dedicated to Nobuyoshi Araki reflects the Bisazza Foundation's long-held passion for and interest in photography – as well as design and architecture – which can be further seen in the numerous works by Berenice Abbott, Eugène Atget, Gabriele Basilico, Roland Fischer, Candida Höfer, Julius Shulman, Hiroshi Sugimoto and others still exhibited in Vicenza.