Studio Avana has designed a private residence called Lumiere House in Indonesia's Bandung city whose owner wanted to maximise the available real estate. To tackle this, the design team, led by Martin Pradipta, Ramos Saedi, and Rayner Tulus, proposed a split level concept to accommodate the needs of the house owner. The concept also takes into consideration the owner's passion for gardening and modern technology. Therefore there is a garden on every level of the house, making it the central theme of the project. The landscaping was done by architect Vena Sukino Sugiantio of VNS Landscape.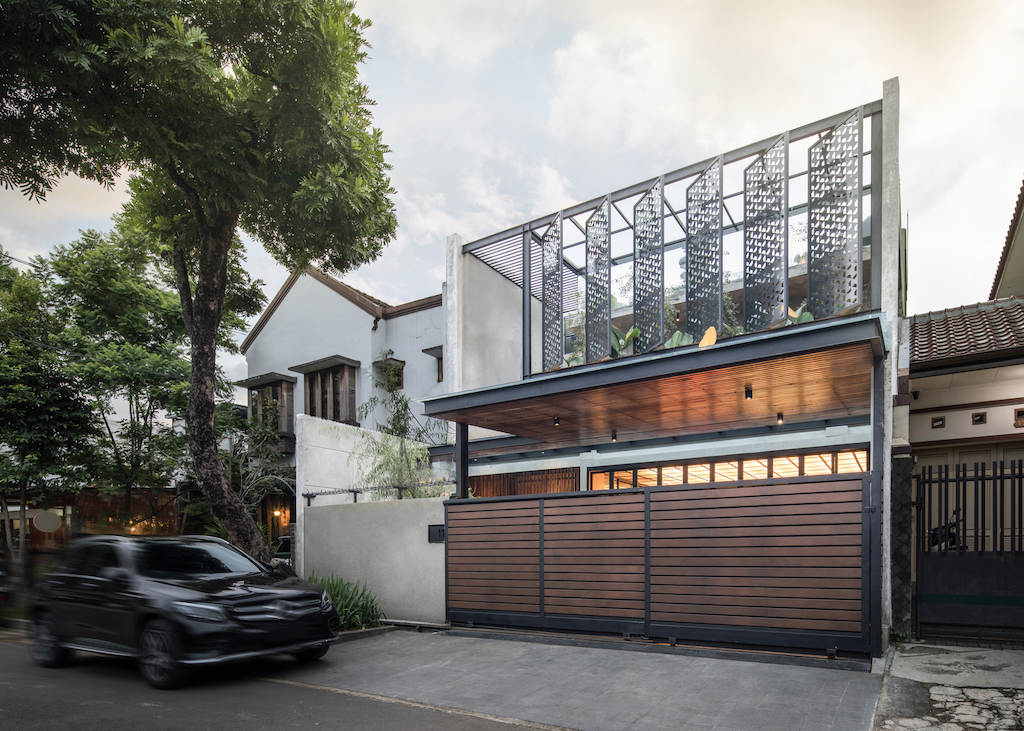 There are five different gardens in different areas in this 356m² house. In addition, these gardens also benefit air circulation and natural lighting inside the house. The primary garden is located at the centre of the house and becomes the inner courtyard. This particular garden functions as a void area and also the main node that interconnects the other levels of the house. In addition, a vertical garden has also been placed in this area.
The roof and facade of the house also feature garden spaces. While the rooftop garden provides more space for agriculture, it also enhances the air quality and diminishes the urban island heat effect. Generally, rooftop gardens absorb heat and insulate buildings better than traditional roofs.
On the other hand, the garden area on the facade functions as a noise buffer, reducing noise from outside going into the house. This garden facade concept is also combined with the use of sun-protective fins, which rotate according to the sun orientation. They also create an interesting interplay of light and shadow inside the house.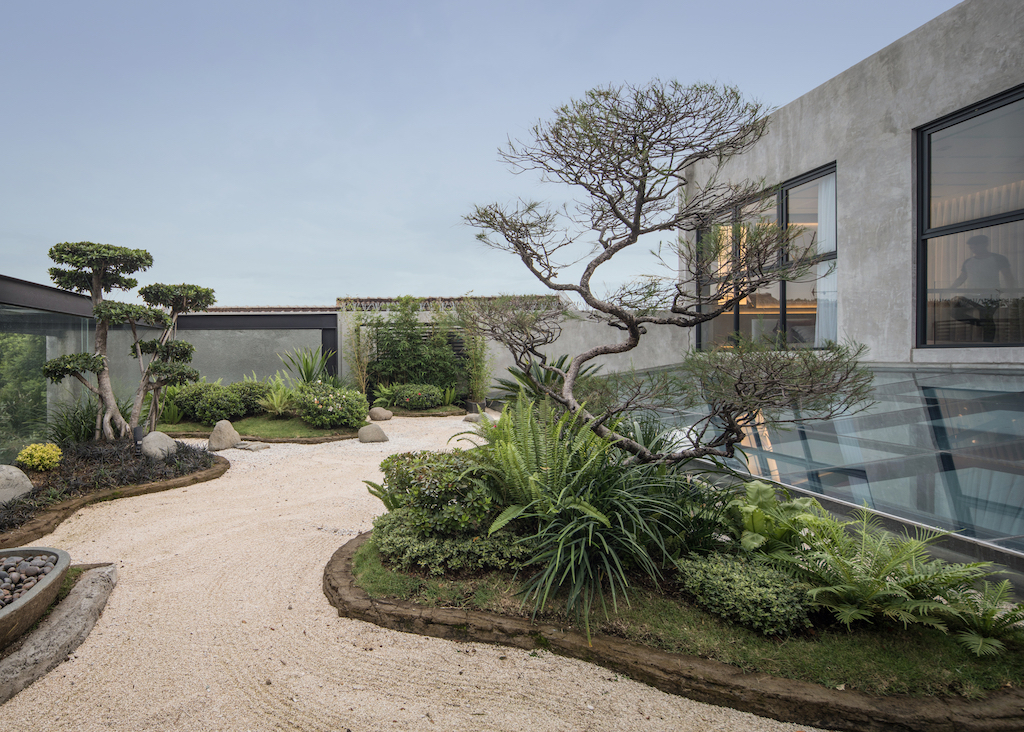 Another garden is located at the entrance of the house and incorporated with a fish pond. This fish pond is not located on the ground floor, but installed on the second floor of the house. Glass material is used as the base of the pond, giving shadow reflections for the room underneath it.
See the full image gallery here:
Photos: KIE
You might also like:
Modern Bandung lakeside house by Pranala Associates highlights local materials and craftsmanship
Indonesia's Aaksen Responsible Aarchitecture creates sustainable, prefab and modular home-office units equipped to withstand natural disasters
Atelier Riri designs modern Jakarta house with twin active and passive cooling approach