Located in Serpong, a satellite town of Jakarta, the 318m² house designed by Atelier Riri sits on a 437m² plot of land in a hook facing a public park on the west side, while the side facade faces the south direction. To overcome the challenge of afternoon sun, the team of architects, led by Harindra Mahutama, proposed two approaches.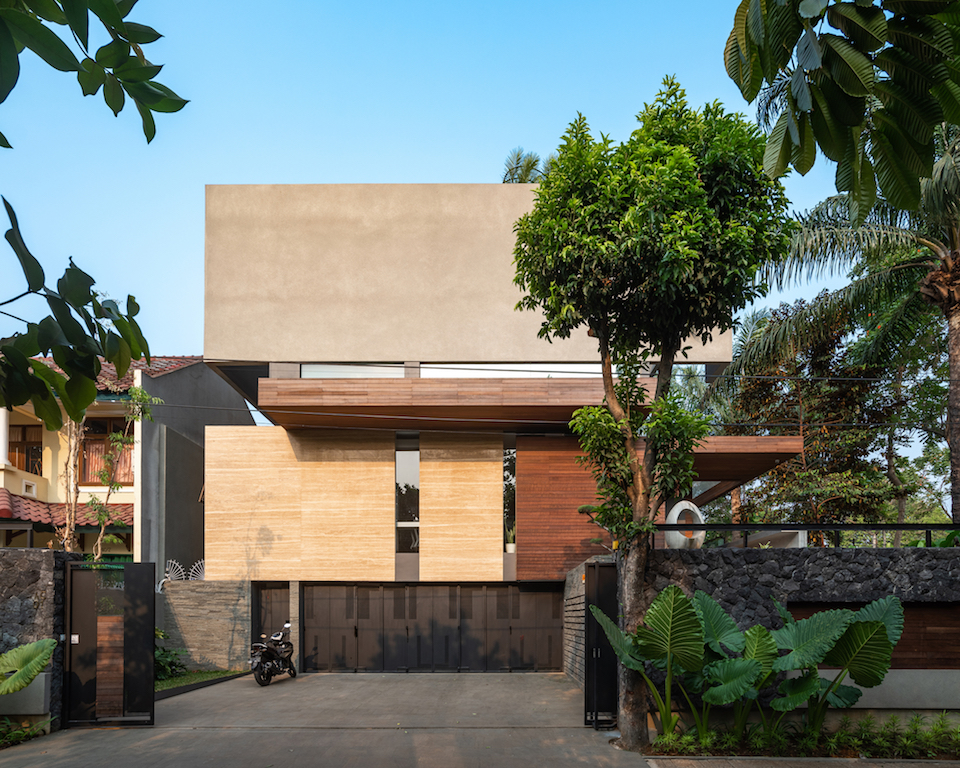 The first one is a passive cooling response through detaching the building from any property boundary wall, so that each room would get indirect sunlight from the vertical void on each side of the house. Then, creating a stacked effect with a central courtyard and a large void in the staircase area, which then provides another shelter for the open area on the south side and minimises the apertures on the west side. Additionally, a roof garden acts as a natural cooling agent for the space below.
You might also like:
Saso Architecture Studio designs a house in Indonesia that will grow with its young residents
Modern Bandung lakeside house by Pranala Associates highlights local materials and craftsmanship
Ruangrona designs a Bandung family home with separate masses to keep it light and airy
The second approach is an active cooling response with an energy-saving air-conditioning unit, solar panel system and incorporating rainwater harvesting in the rooftop garden. The four-storey house has a different function for each of its four levels. The first floor is the garage and service area, the second floor is the living and family area, the third floor houses the bedrooms, and the top floor functions as the private recreational area.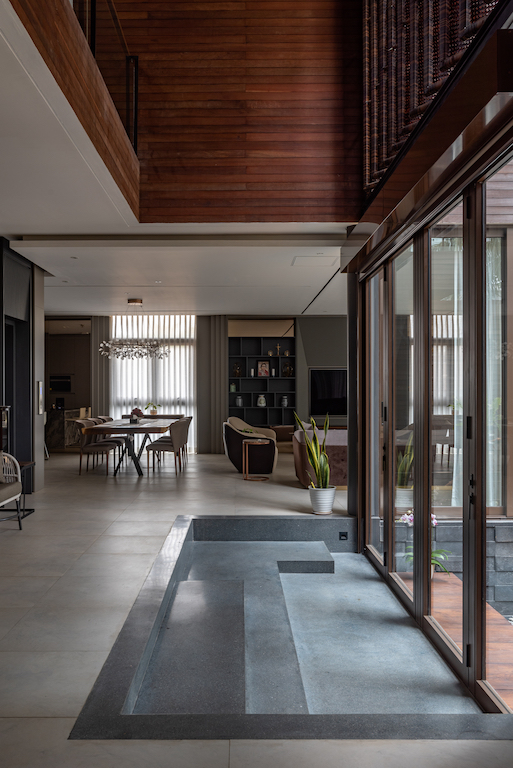 This contemporary house has been designed keeping in mind its residents' modern lifestyle with a strong focus on form and contextual natural materials. The use of tactile materials such as stone, wood, rattan and metal provides unique textural identities to each of the spaces.
See the full image gallery here:
Photos: Daniel Jiang