In early 2020, just before the city went into the Circuit Breaker (lockdown) mode due to the ongoing pandemic, two nightclubs at the Marina Bay Sands embarked on a renovation project. The concept designed by New York-based firm ICRAVE was to create the best nightclub in the world – a Nocturnal Carnival, a "playground for adults". The blend of technology and design and the collection of different unique venues – both Marquee and Avenue in one location – allow the space to morph through the night, and change from season to season, offering a distinct experience on every visit. Marquee is set up as a series of follies on three different floors that the guests get to explore and discover.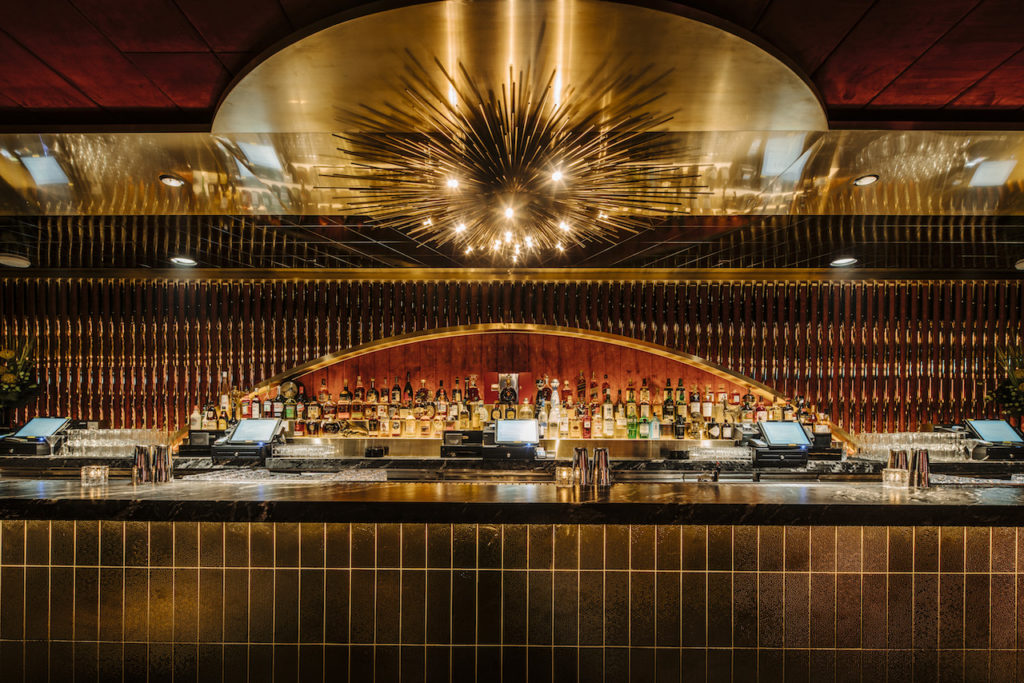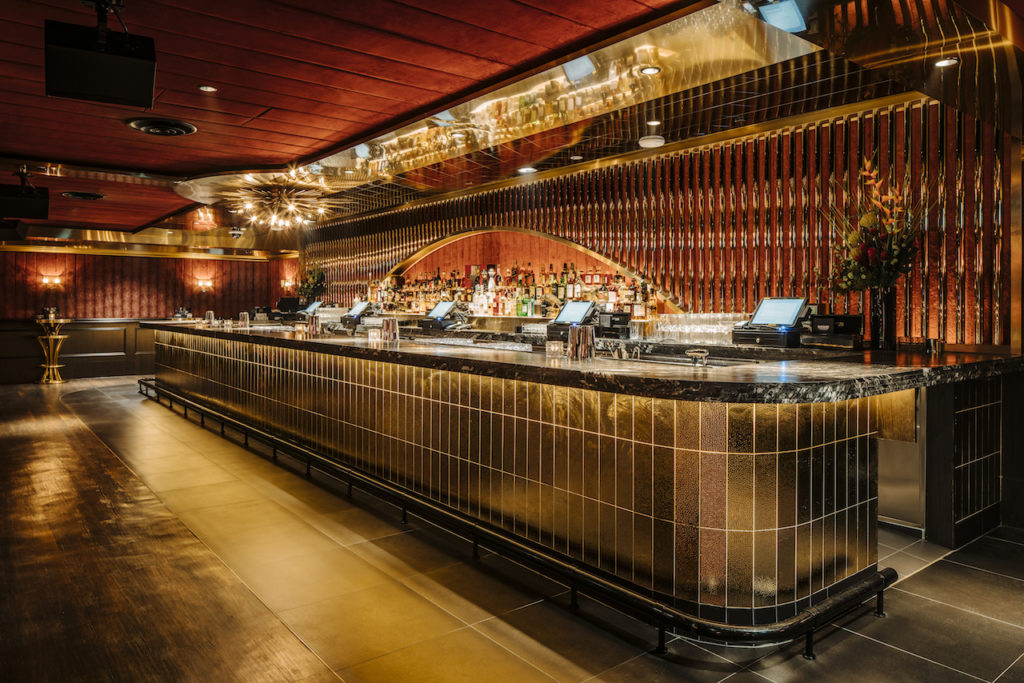 There are multiple bars each with its own design twist. Marquee's playful theme park-like environment, complete with actual amusement rides – a full-sized eight-armed, 40' diameter Ferris Wheel anchors the space and twin spiralling slides allow guests psychedelic LED light experiences as they race to the bottom for drinks at the "Wonderland Bar". The vast space of the main nightclub room is bookended by the DJ wall at its front with a soaring 60' diameter 8k LED screen – that dominates the room and allows for custom content to set the tone for the night and DJ's to put their own spin on the space and the setting.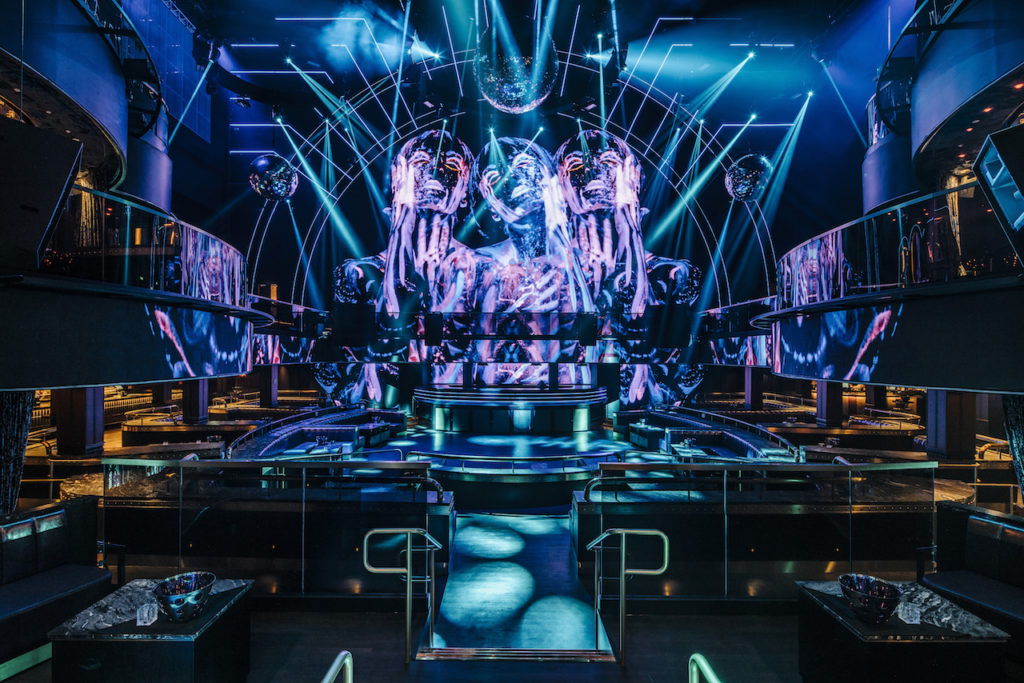 Avenue sits below the "stage" of Marquee and has a rich boudoir-like setting. The core of the space is a beautiful residential inspired wood-paneled room glowing with gilded metal mesh and silk shaded lamps where patrons, even those with two left feet, can show off their dancing skills. The space also features a games room with automated bowling-alley, plush billiards room, and the gilded, fully private VIP karaoke den Fool's Gold.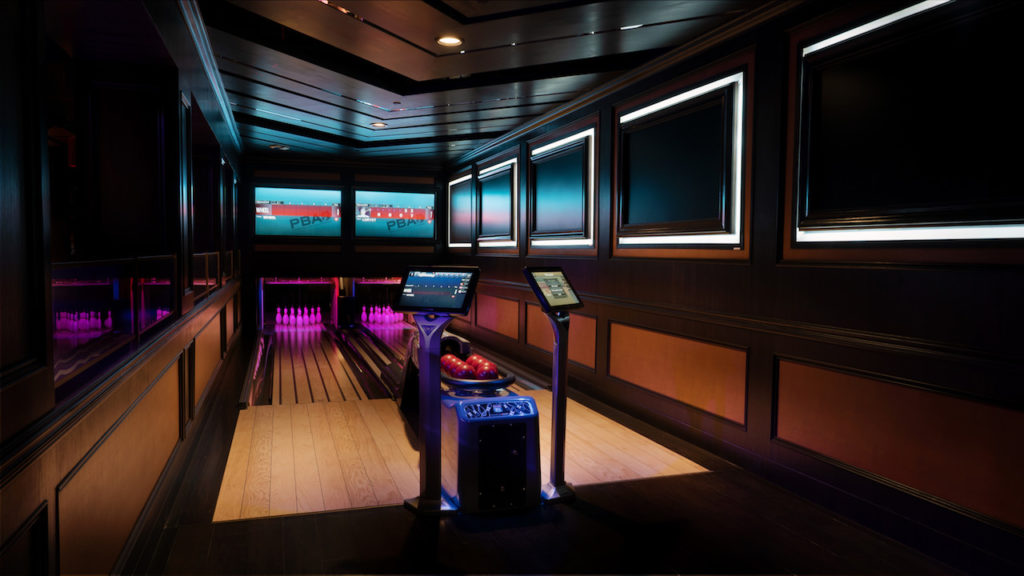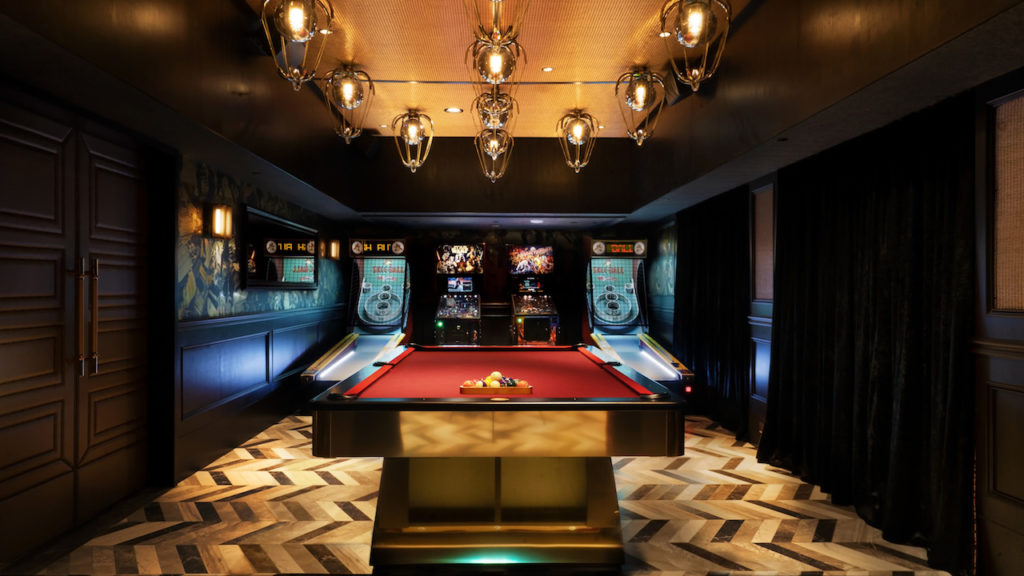 While the clubs remain shut for now due to the safe management measures currently put in place to stem the spread of Covid-19, they are sure to put on quite a spectacle once they open to the members of the public.
See the full image gallery here:
Photos: Tao Group
You might also like:
Rockwell Group designs Japanese mythology-inspired Koma in Singapore's Marina Bay Sands
New York firm AvroKo designs two artistic F&B concepts for The Opposite House in Beijing's Sanlitun district
OWIU Studio designs Singapore's largest omakase bar featuring 20m-long quartz bar sited within heritage shophouses