Shenzhen-based interior architecture firm, MOC Design Office, has completed the interiors of bubble tea brand, Heytea, in Singapore's Clarke Quay neighbbourhood. To design this 250m2 space, the team, led by Sam Liang and Vivi Wu, revisited the history of the lighthouse on the nearby Fort Canning Hill, when Clarke Quay was the most bustling wharf in Singapore.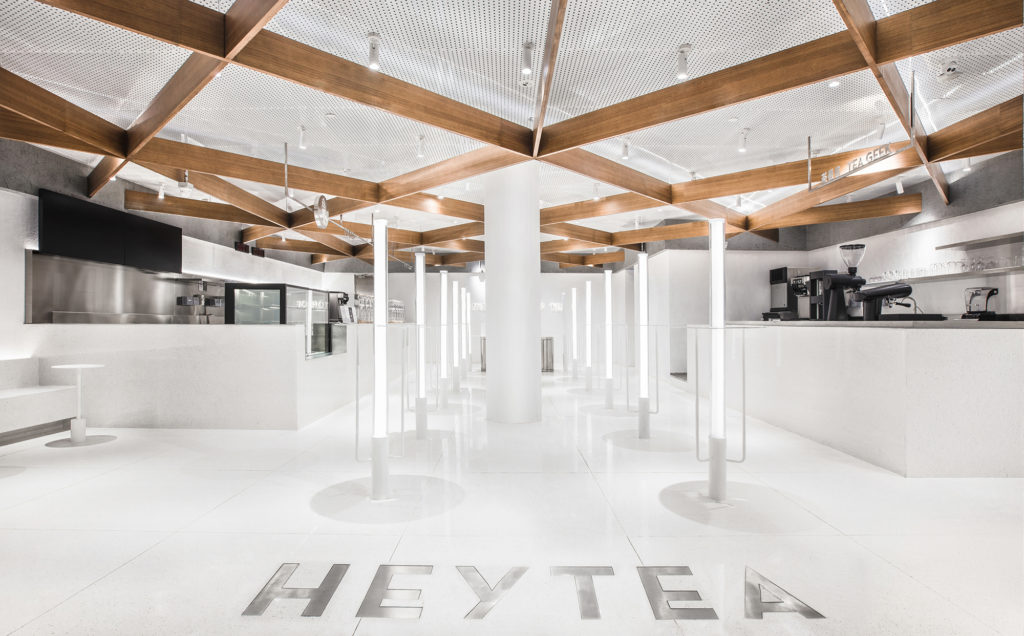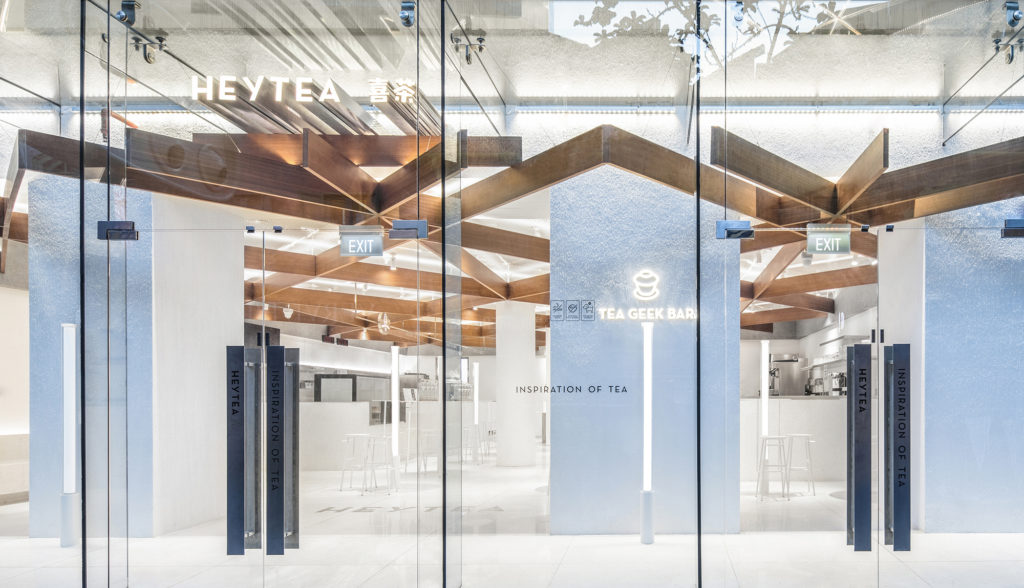 It no longer serves as a dock for the loading and unloading of cargoes and its original godowns were transformed into a vibrant neighbourhood dotted with restaurants, bars, and shops.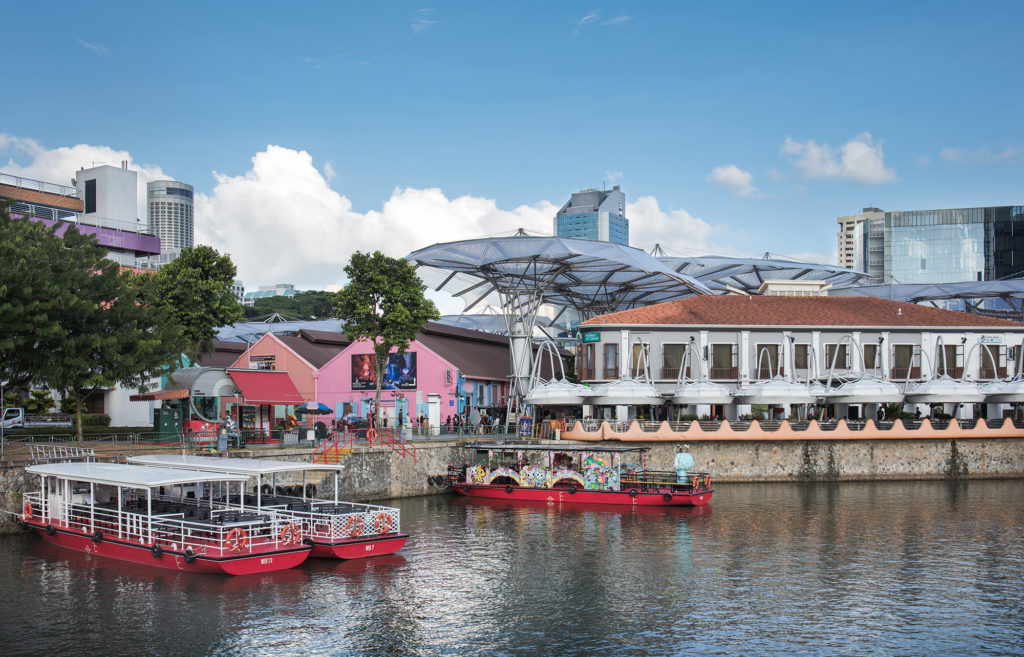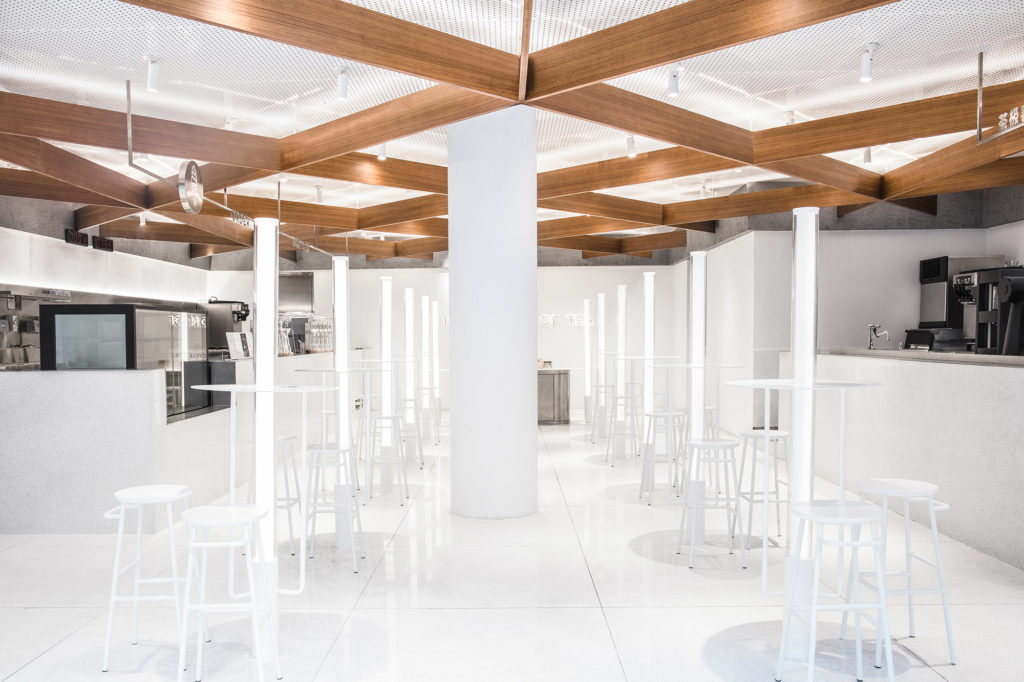 Chinese tea brand Heytea launched the first overseas shop of its Daydreamer Project series, with "lighthouse" as the design theme in Singapore. The open-plan layout with a bright hue of white stands in contrast to the dim and ambient alleys of Clarke Quay. Inspired by the lighthouse on the Fort Canning Hill, MOC Design put up 20 lamp posts within the limited space, some of which are fitted with the high tables to meet the functional needs.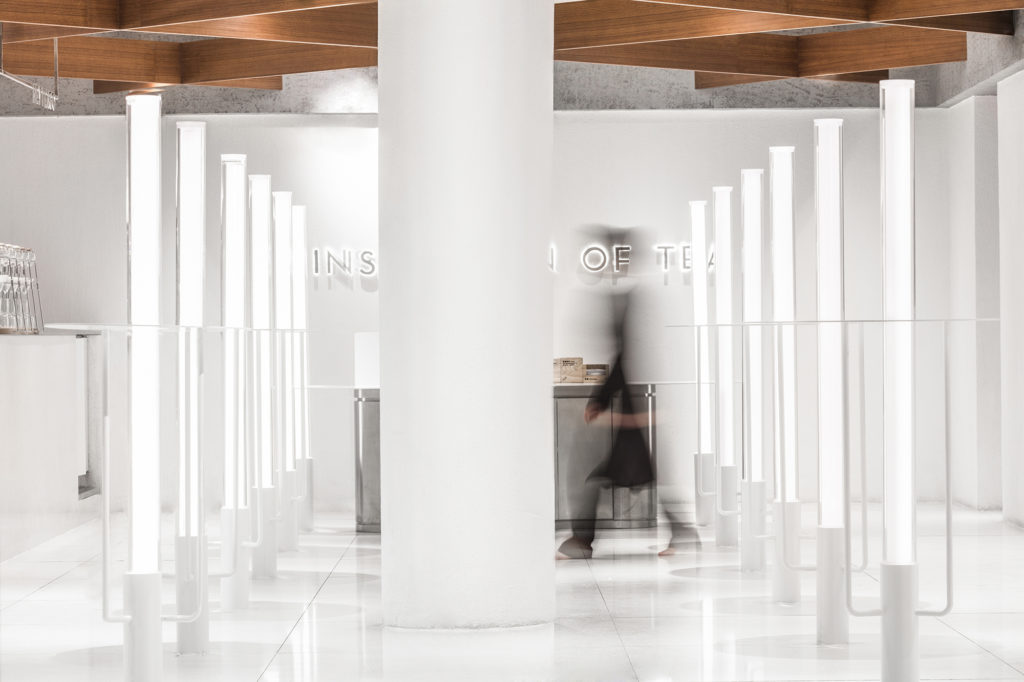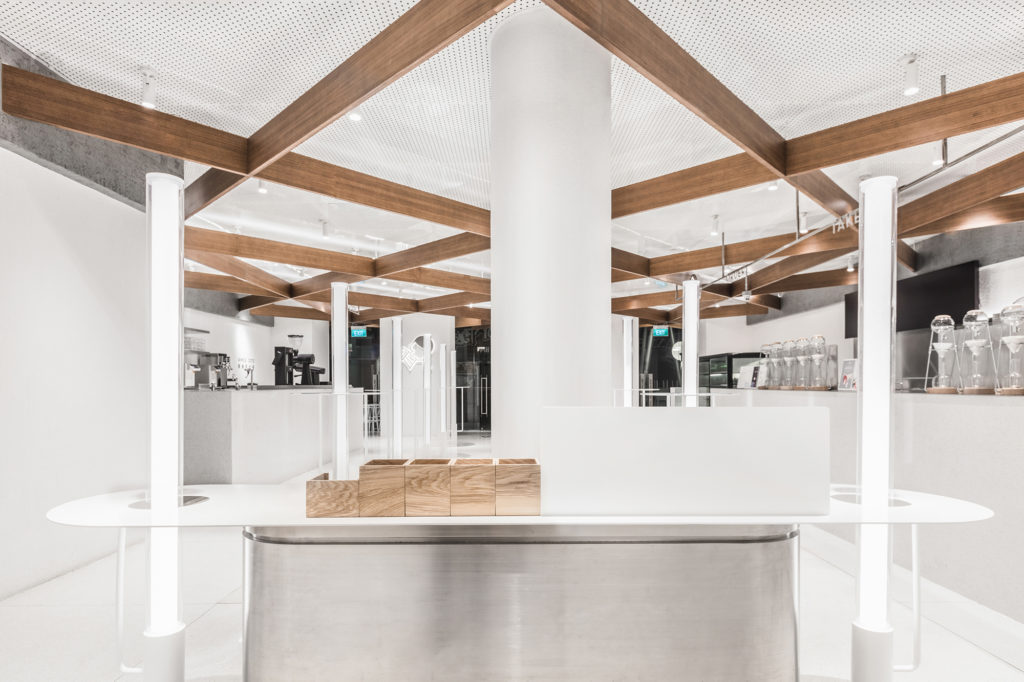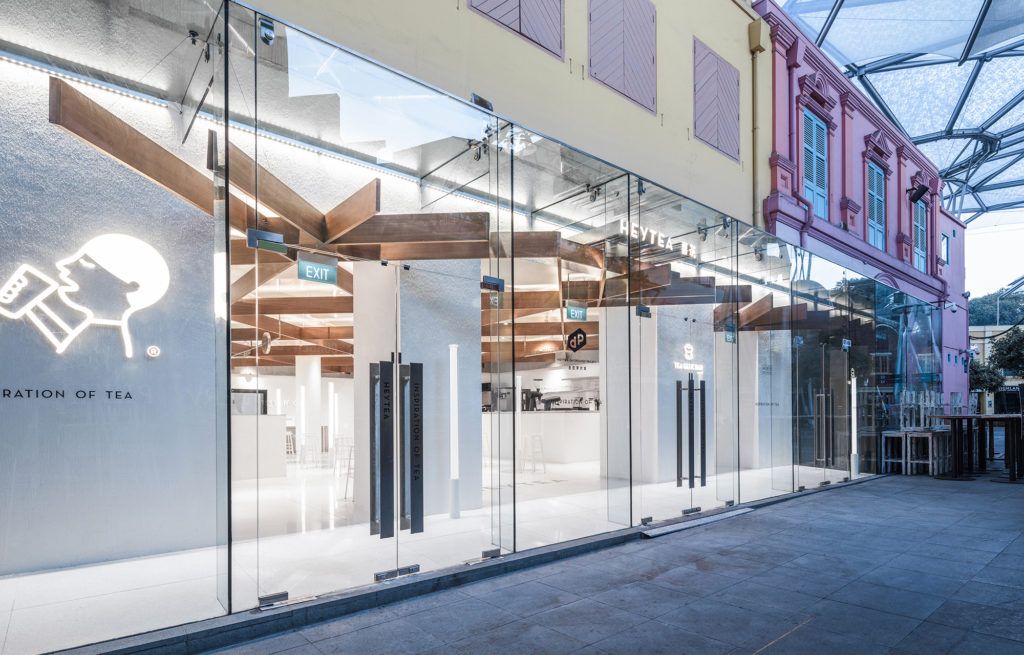 The light posts dim and brighten gradually over time, conjuring images of a functional lighthouse. Through the glass box at the entrance, people can see the gradual change of brightness of the lights. The light belts hidden on the top surface of the wooden frame produce diffused reflection onto the ceiling, which creates the soft illumination and atmosphere for the interior. In addition, spotlights are used as visual partitions to divide the seating areas and passages.
 Images courtesy: ArchiTranslator