Ho Khue Architects has designed an unconventional house in Hoa Khurong rural area in the Da Nang City of Vietnam. Called The Kite Village House, it has been designed for an elderly couple whose children stay in the city. The design was conceptualised in keeping with the resident's desire to live a simpler countryside life. The Kite Village House project is a combination of natural ventilation, local materials, and a healthy living environment.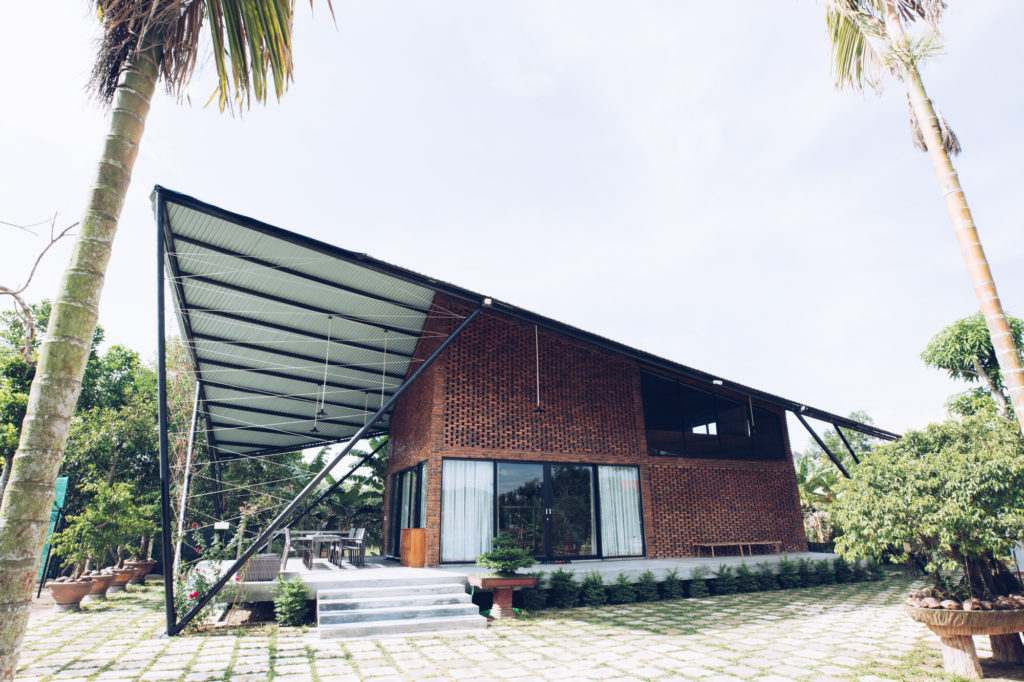 The roof of the house is designed in the shape of a kite, a nostalgic factor from the owner's childhood as well as the fact that the unconventionally-shaped roof breaks the monotony of the traditional roofs in the area. The house spans an area of about 1,500m2 with a total construction area of 195m2 with a ground floor and a mezzanine floor.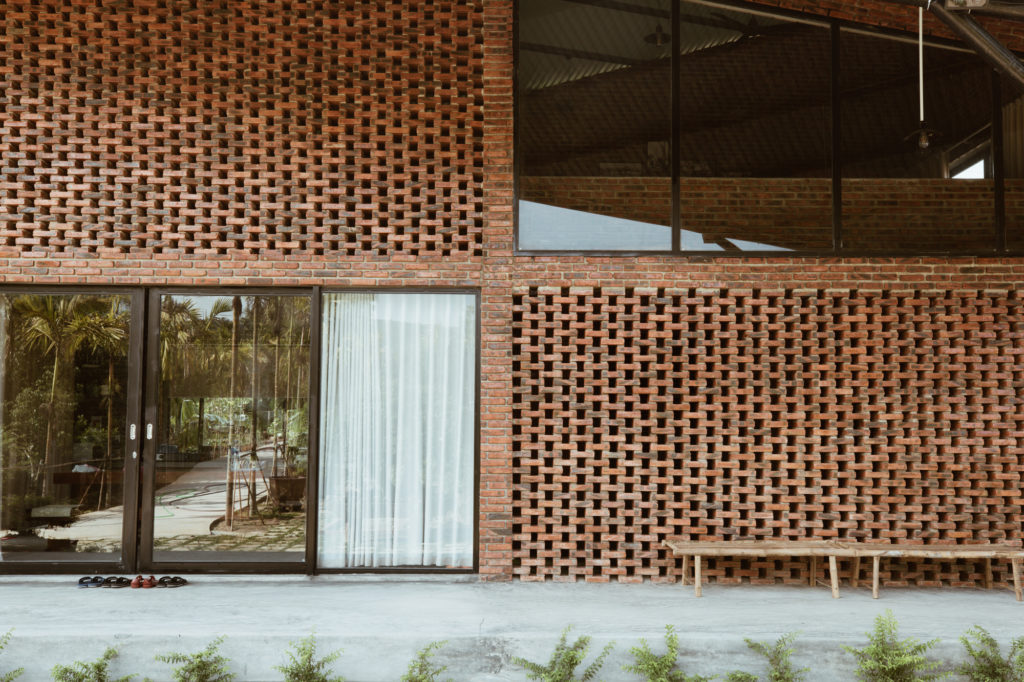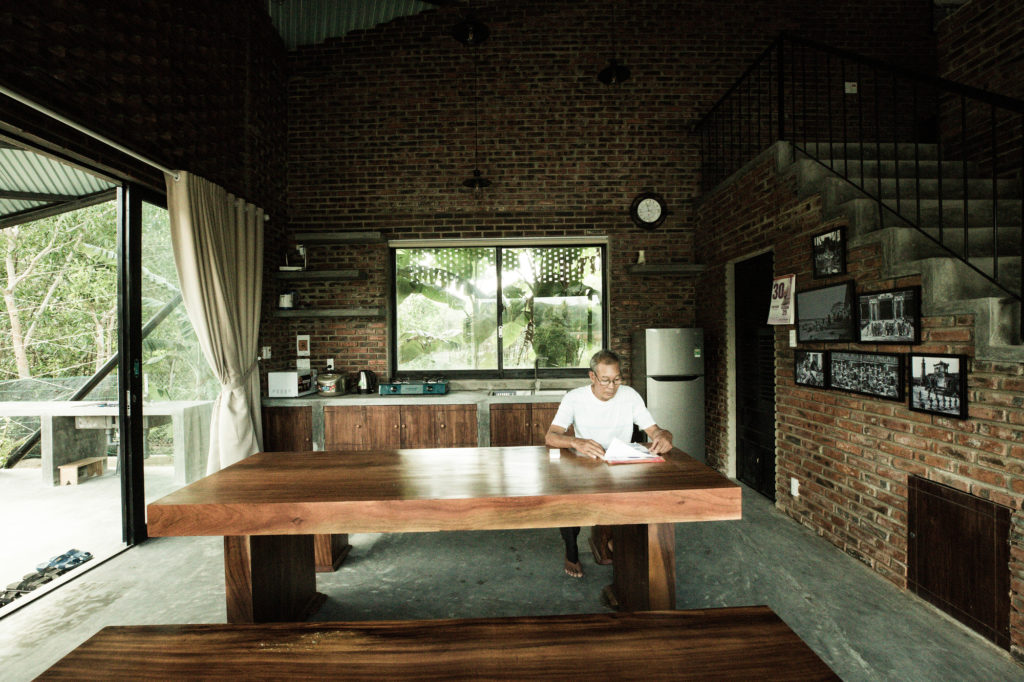 The ground floor is divided into three parts – there is an outside seating area, a kitchen with dining area and two bedrooms. The mezzanine floor area is used as a family room when the children of the elderly couple visit them on weekends. The partition of this project is a combination of brick wall and glass doors.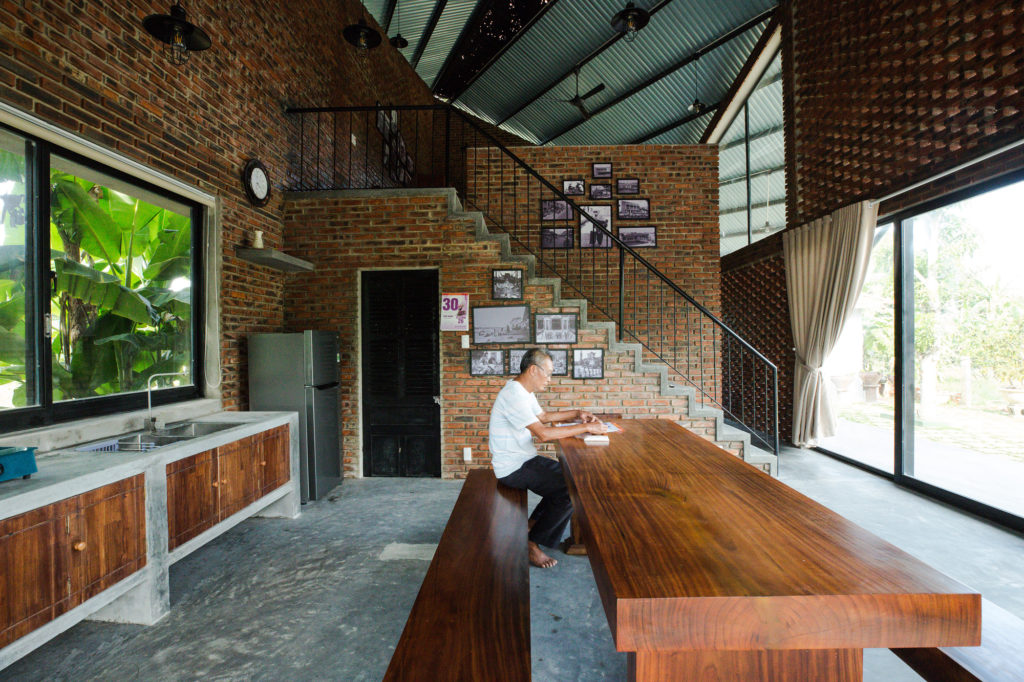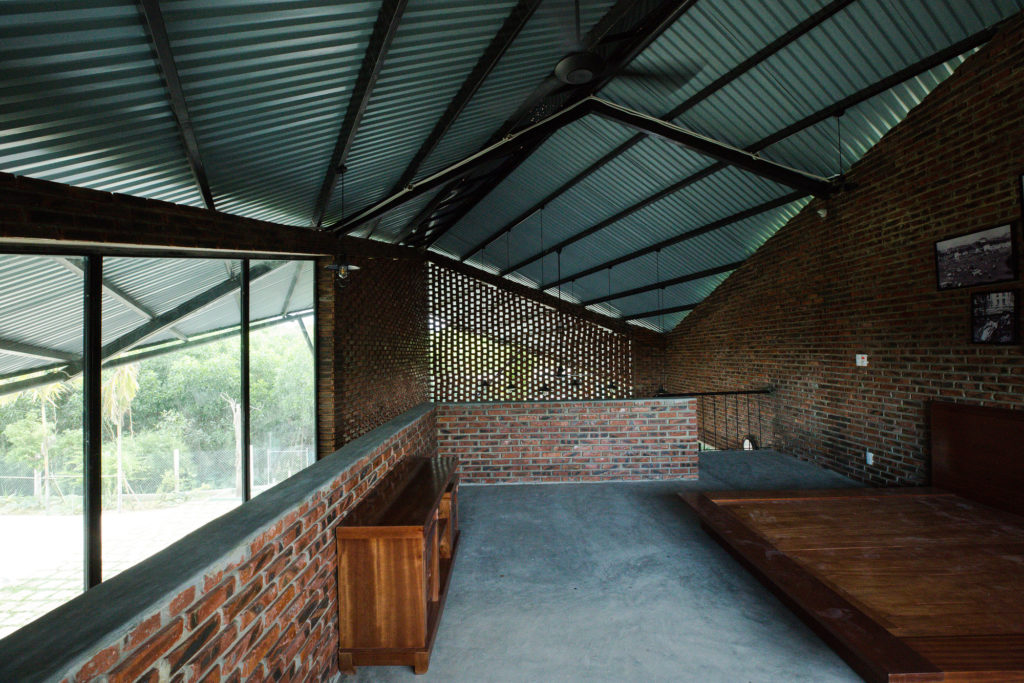 The glass doors establish a seamless visual connection between the indoors and outdoors. The brick wall has perforations which provide air circulation in the house. The perforations have been built according to Vietnam's climate, where the winds flow from south and southeast directions. There are two fish ponds in the site area. Because of these water bodies, cool air enters into the house maintaining the temperature of the house.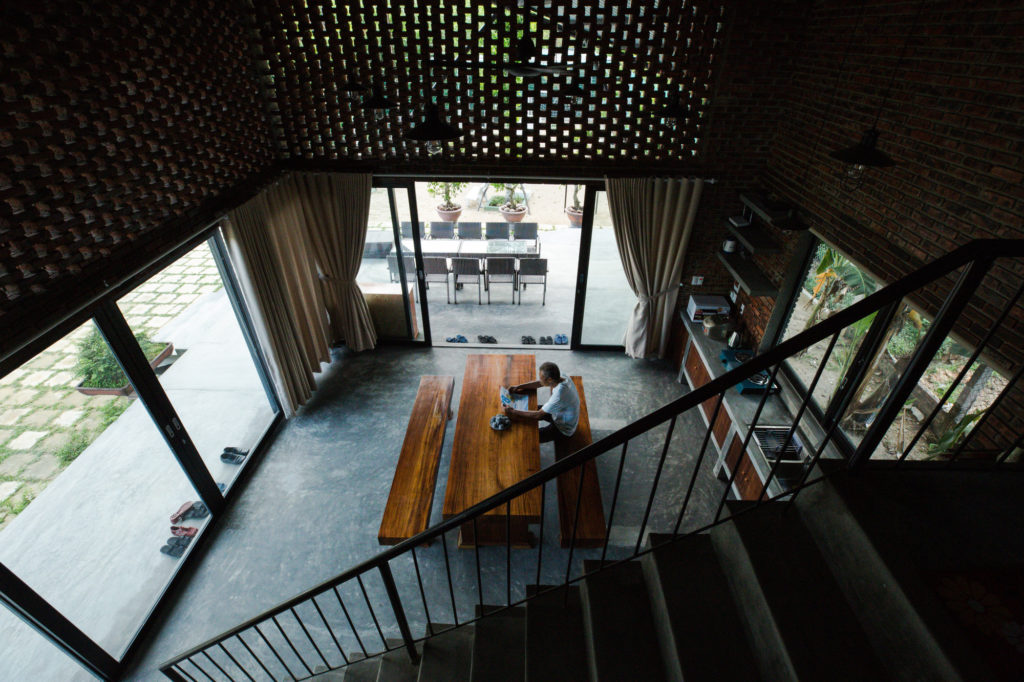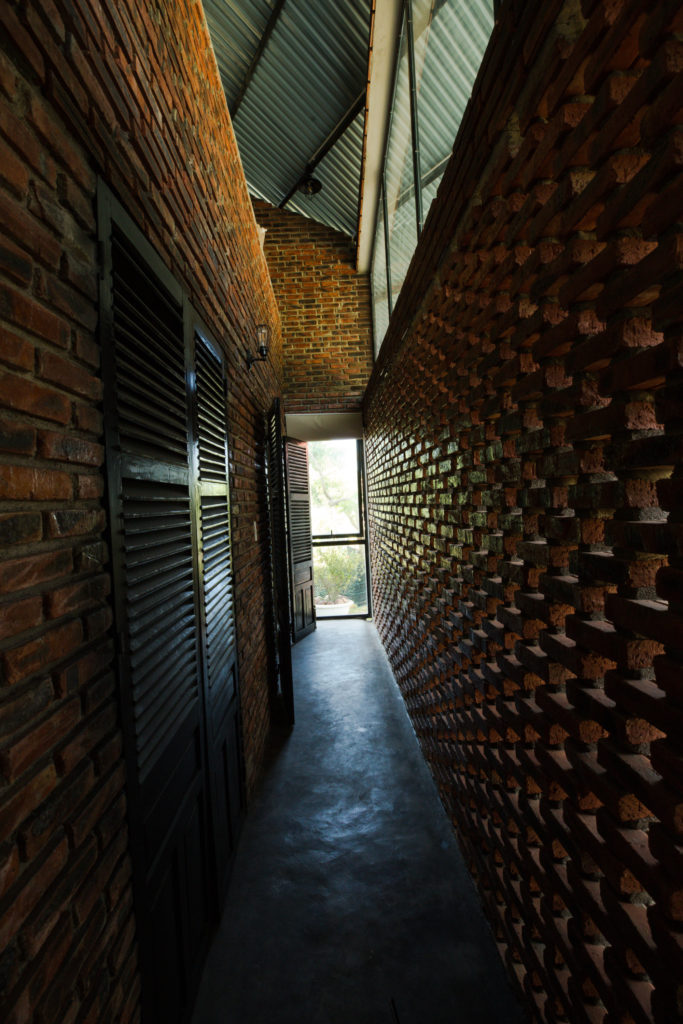 The architects used locally-sourced building materials, which helped in reducing the cost of construction. Additionally, the firm also hired local workers, adding to the sustainable building ethos of the project.
Photo credit : Khuestelo