Located amid the rural fields at the foothills of Mt Kirishima in Miyakonojo, Miyazaki, Japan, the MRN Kindergarten and Nursery has been designed by architects Hibinosekkei and Youji no Shiro. It's a well-known deeply-rooted institution among the local community which often sees past alumni bring their children back to the school. Taking inspiration from its history, the design theme was set as "connection".
The existing building has been expanded – it now spans 1,113m² and renovated several times over in the past 30 years, but the architects found that it was nowhere close to the ideal environment needed to create a holistic environment for today's children. So, after the demolition of the old building, the design of the new building was formulated properly defining the areas meant for different purposes of learning, playing, eating and exercising.
You might also like:
Sanjay Puri Architects designs energy-efficient school in India to counter harsh desert climate
EUS+ ARCHITECTS designs library for middle and high school students in South Korea
Colourful kindergarten in Vietnam encourages safe exploration and nature-based learning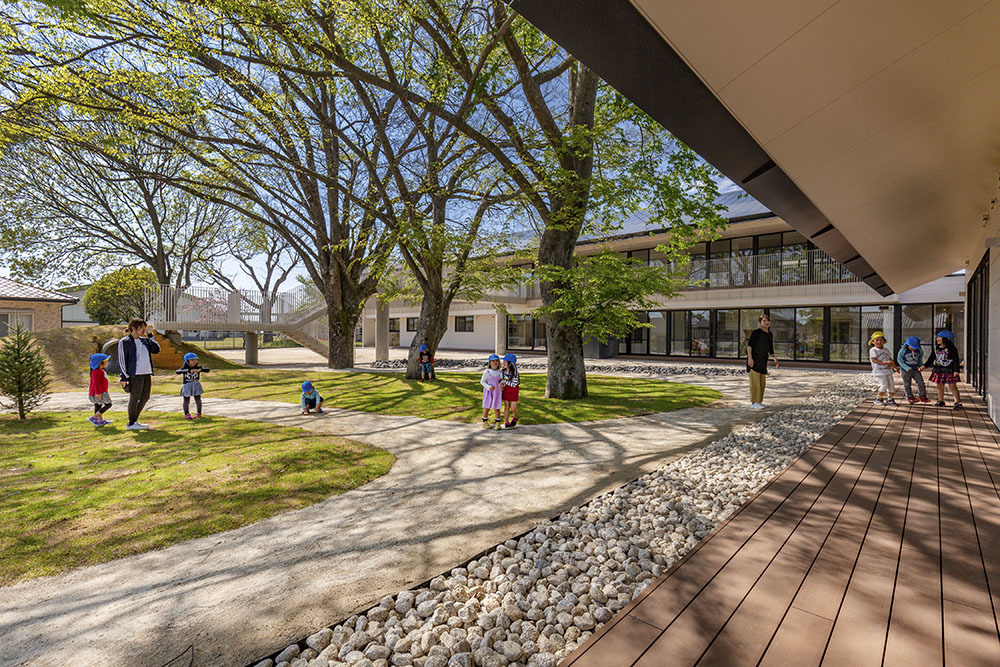 Four big old trees were retained as they're intrinsically tied to the history of the area. These trees are visible from all the nursery rooms. By designing the building, with the trees at the centre, a visual connection between the rooms, the trees and the children has been established. The emergency staircase from the second floor was extended all the way underneath the tree branches, making it possible for children to closely experience them and hence create a playful environment under.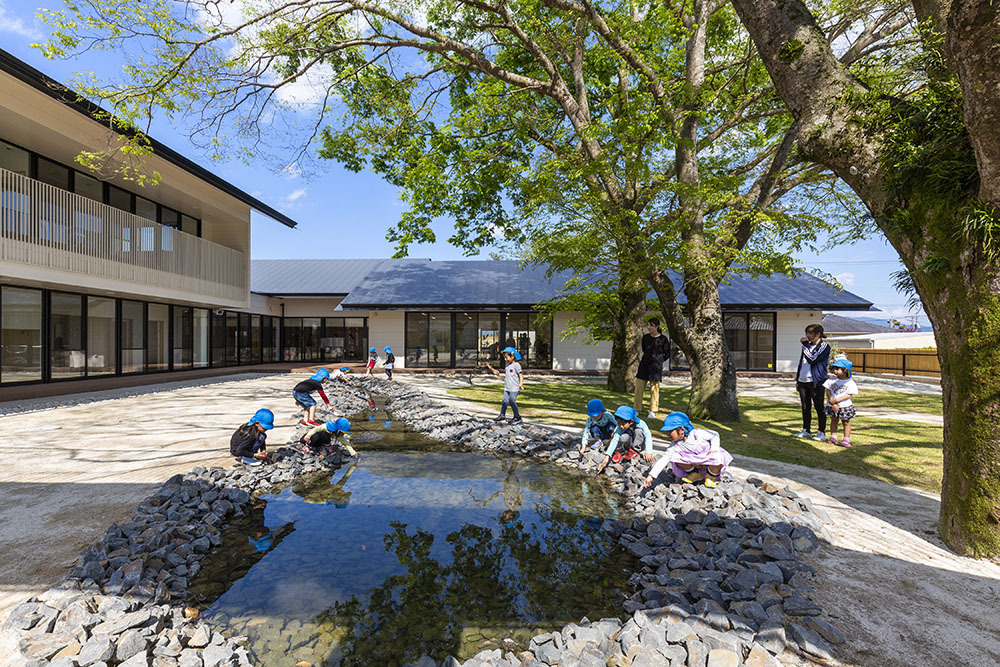 Lots of cedars and Hinoki cypress trees from Miyazaki were planted for connecting the kindergarten site with the local community and the surroundings. By properly segregating the spaces according to usage, the children are expected to identify, think, learn and evaluate how to act and behave in that particular place by themselves.
See the full image gallery:
Photos: Studio BAUHAUS