The new Lausanne-based International Olympic House designed by Danish practice 3XN Architects embodies the soul of the Olympics. With the Tokyo Olympics around the corner, here is a look at the IOC office that references Baron Pierre de Coubertin's Olympic Rings. The Unity Staircase soars the full height of the building and connects the five floors through a central atrium inside the new headquarters of International Olympic House in Switzerland.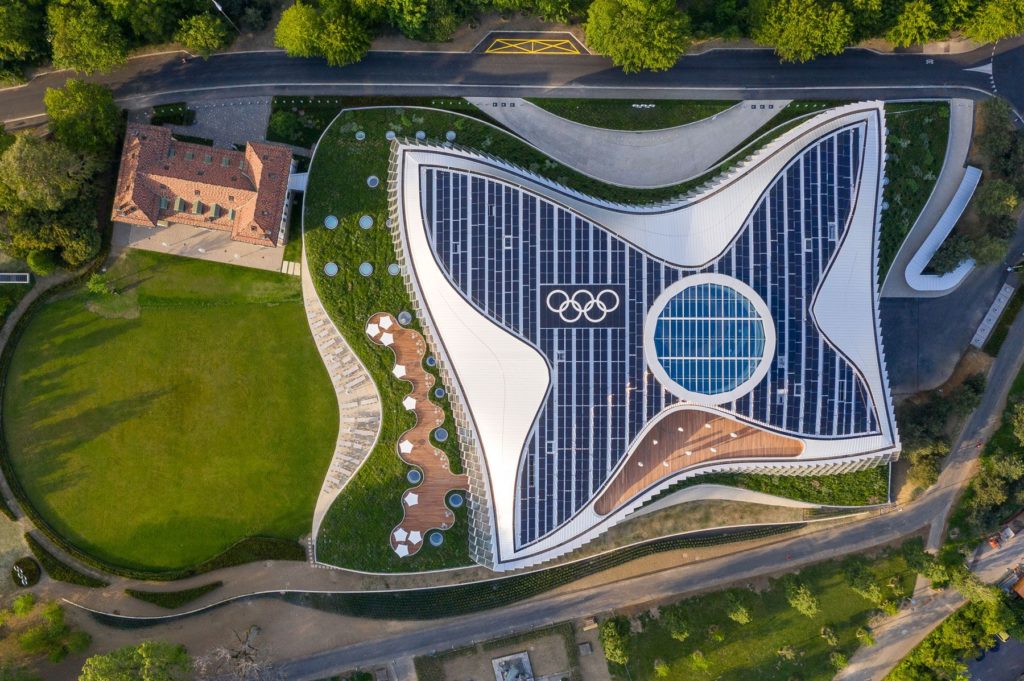 The subtle yet symbolic reflection of the five Olympic rings, when viewed from below, the architectural staircase appears to be interlaced – a nod to the Olympic principles: movement, transparency, flexibility, sustainability and collaboration, and the five continents that form the basis of the iconic Olympic logo.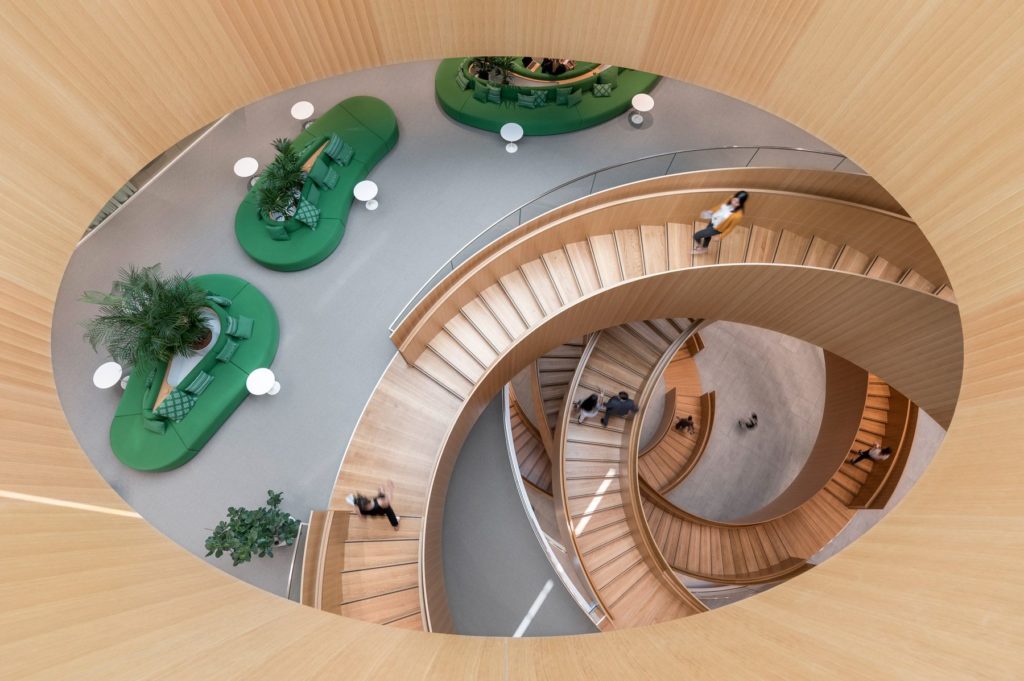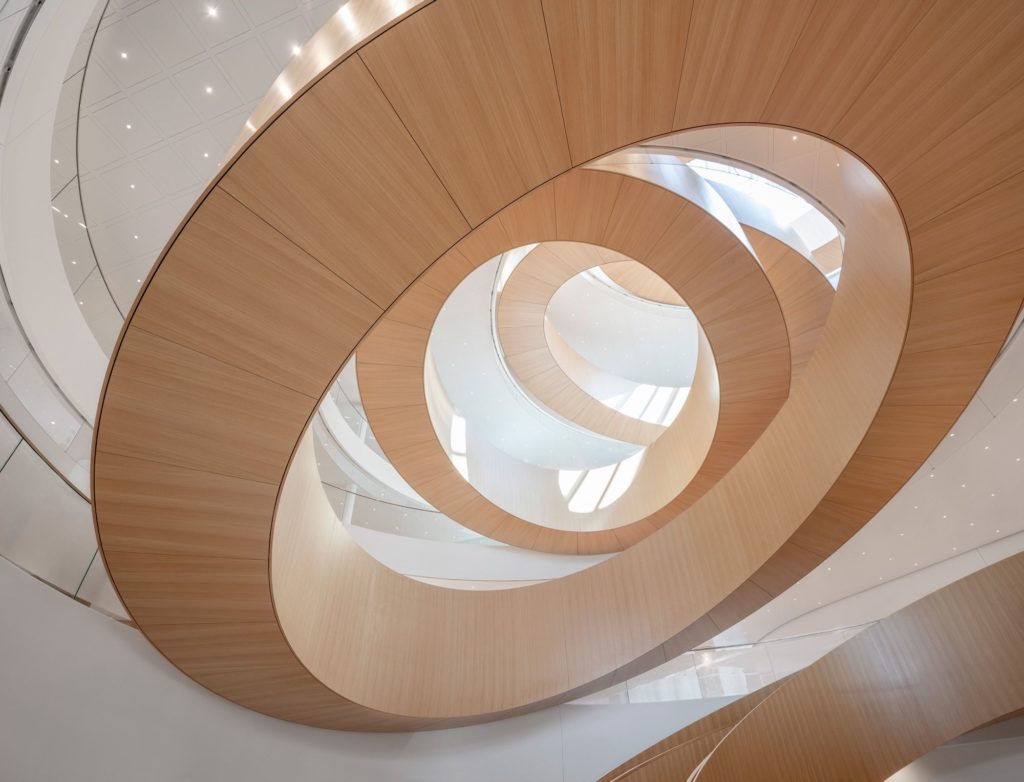 With its dynamic, undulating façade, the 22,000m2 building appears different from all angles and convey the energy of an athlete in motion. Its interior is designed with as few structural constraints as possible. This open and flexible environment can be adapted to multiple work styles.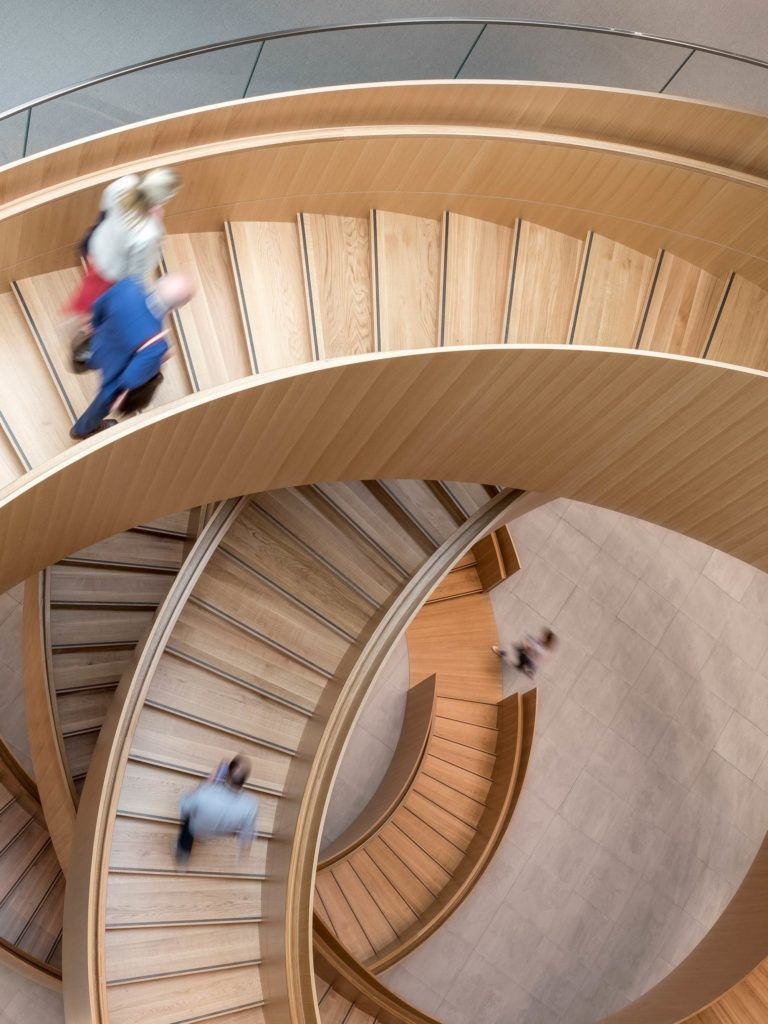 This multiple award-winning new Olympic House building has been recognised as one of the most sustainable buildings in the world.
Photos: 3XN/GXN
You might also like:
Kengo Kuma-designed National Stadium in Tokyo that replaced Zaha Hadid's concept is ready for 2020 Summer Olympics and Paralympic Games
Beijing Winter Olympics 2022 Museum
Interior of Malaysian conglomerate headoffice by Ministry of Design features vertical lobby spanning seven storeys