Singaporean-Australian designer Jarrod Lim, who has previously worked with the celebrated Patricia Urquiola studio in Milan, has designed a range of furniture for Jotter Goods, a collaboration between Singaporean designer Jerry Low's 'A Balcony' and local company, Star Furniture. The venture was established in 2013 with the aim of creating high-quality designs for stylish urban living. The brand focuses on good craftsmanship, thoughtful design, and quality materials.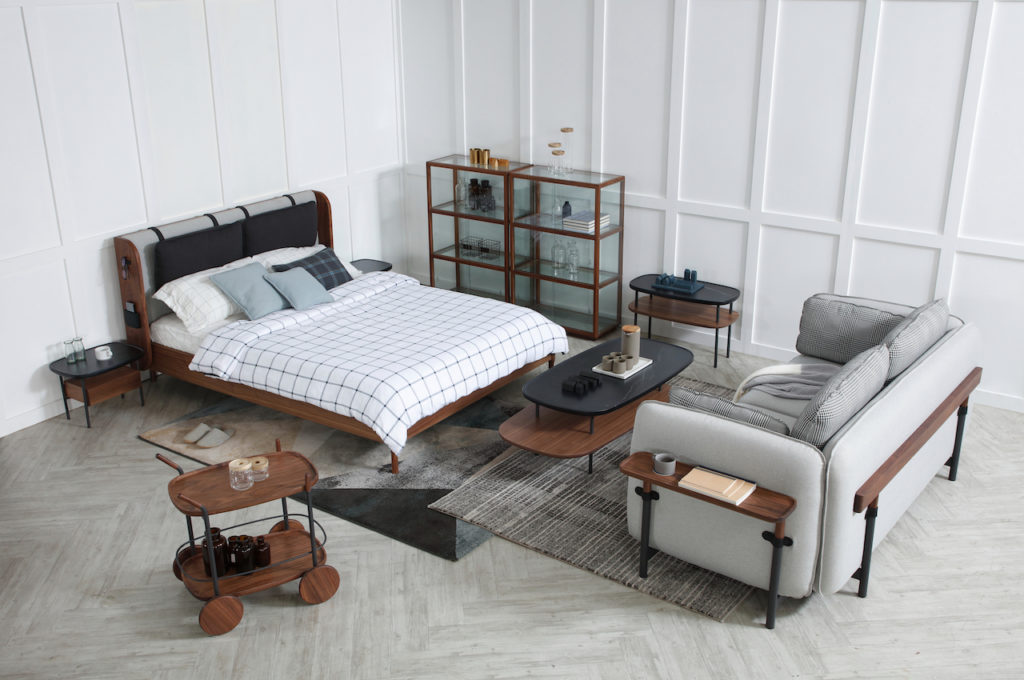 Since its inception, Low has invited prominent local designers to create pieces for the brand and the latest addition is a collection by Lim, titled the Butler Range. The collection was created in response to a very open brief for 'design for future living'. Stepping up to the challenge, Lim says: "In the future, we will have better technology, but we'll still sit on a sofa and use a cup to drink. So I considered how that technology is used. For example what we do with our phones, where we put them when we stop using them, and so on."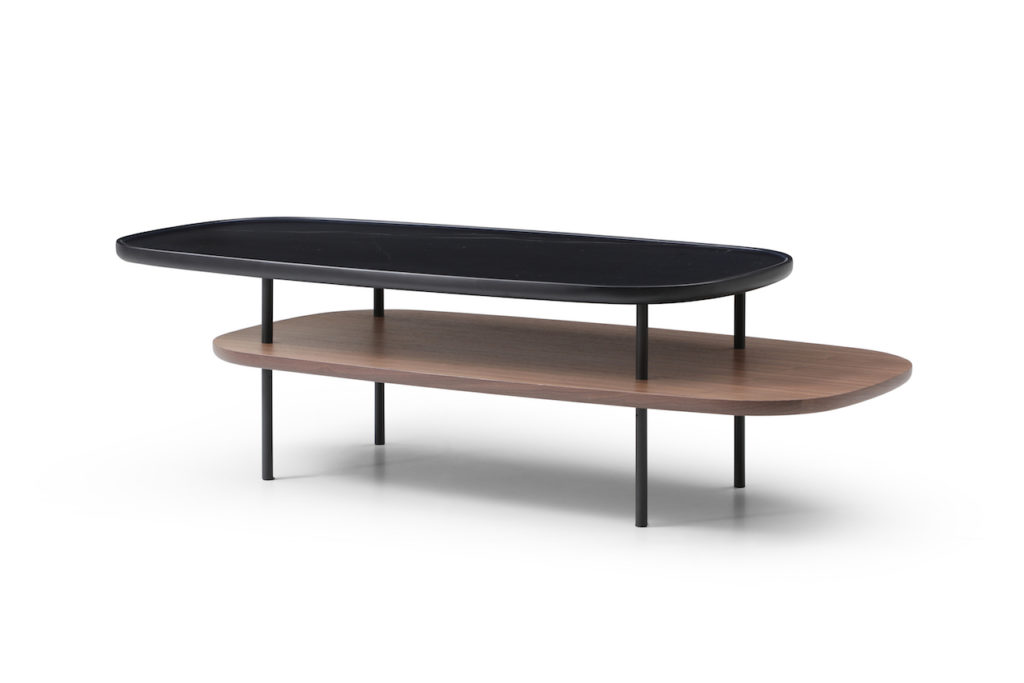 Lim's more recent work considers the fact that apartments are getting increasingly smaller but at the same time, aesthetic and design sense are becoming more sophisticated. "People want luxury on a smaller scale. Even if your apartment is small, you still want it to be classy," he says.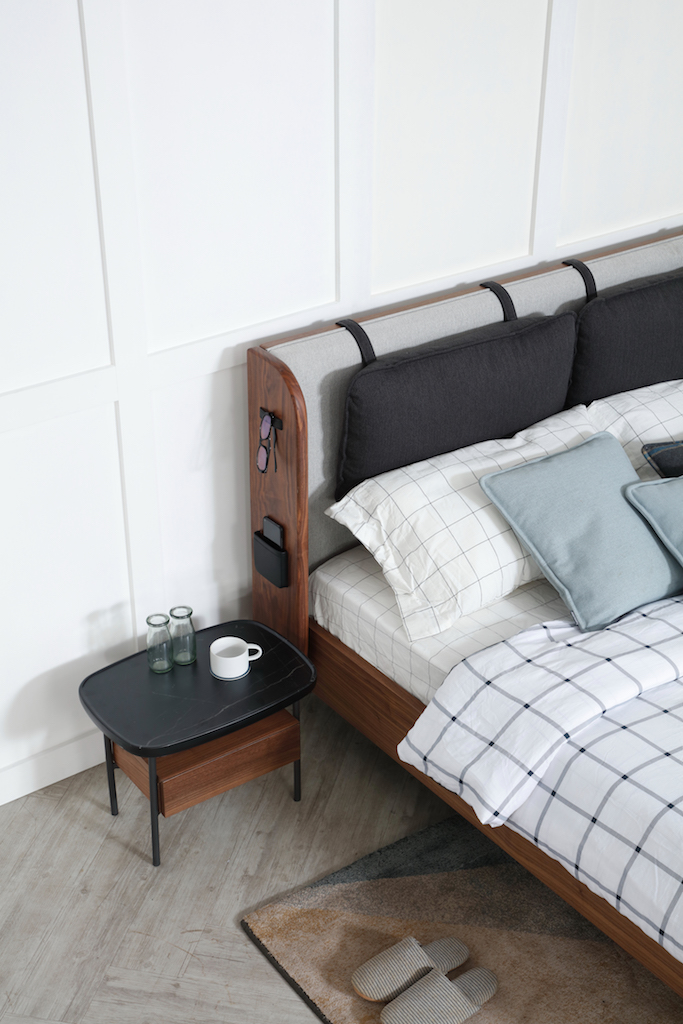 Extending this narrative to the Jotter Goods brand, Lim created functional and space-saving furniture without shrinking them in exaggerated proportions. "It's small things that help manage lifestyles. On the sofa, there is a little side table connected to the armrest. If you are working or on your phone, you can easily put it down without needing another piece of furniture. The back of the sofa is very skinny so it doesn't take up or waste space and you can order it with or without the armrest so that if you want you can push it up against a wall".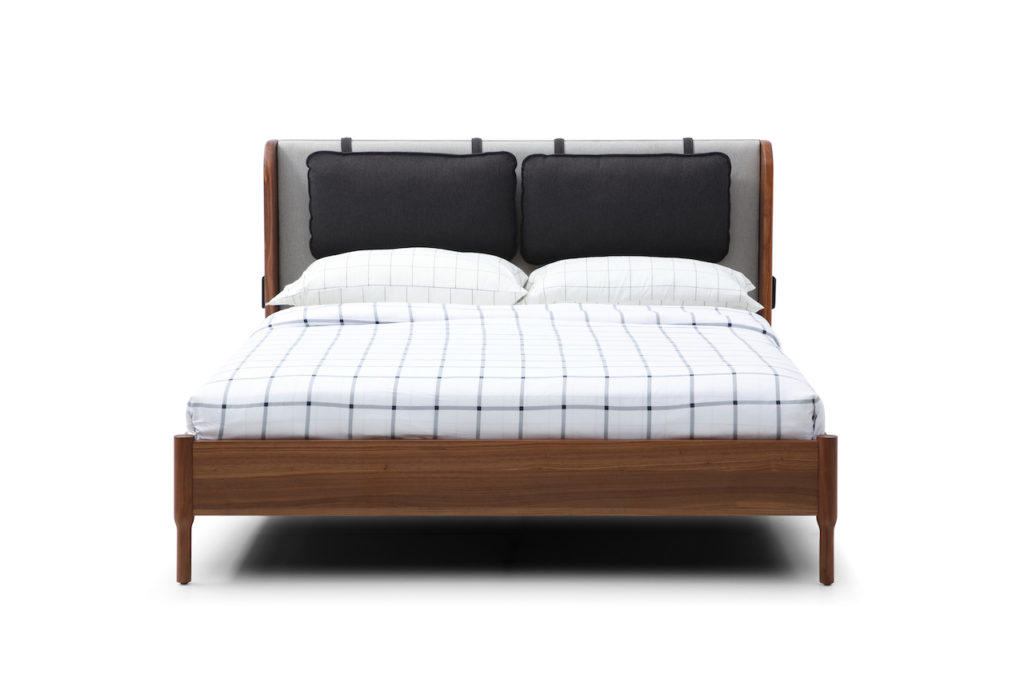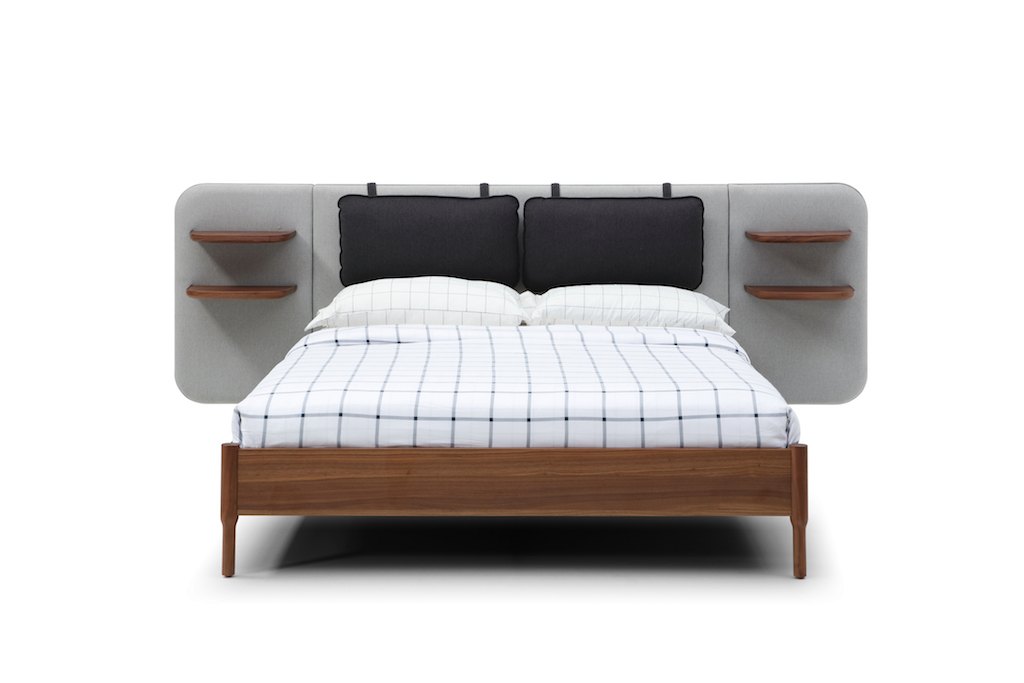 Similarly, the luxurious bed comes with two bedhead options. One includes a stylish leather pocket for phones and loop for easy storage of reading glasses or for accommodating a charging cable or headphones. The bedside tables are small with a lip to stop drips from any night-time cups of water and a small shelf underneath is simple storage for a book or tablet.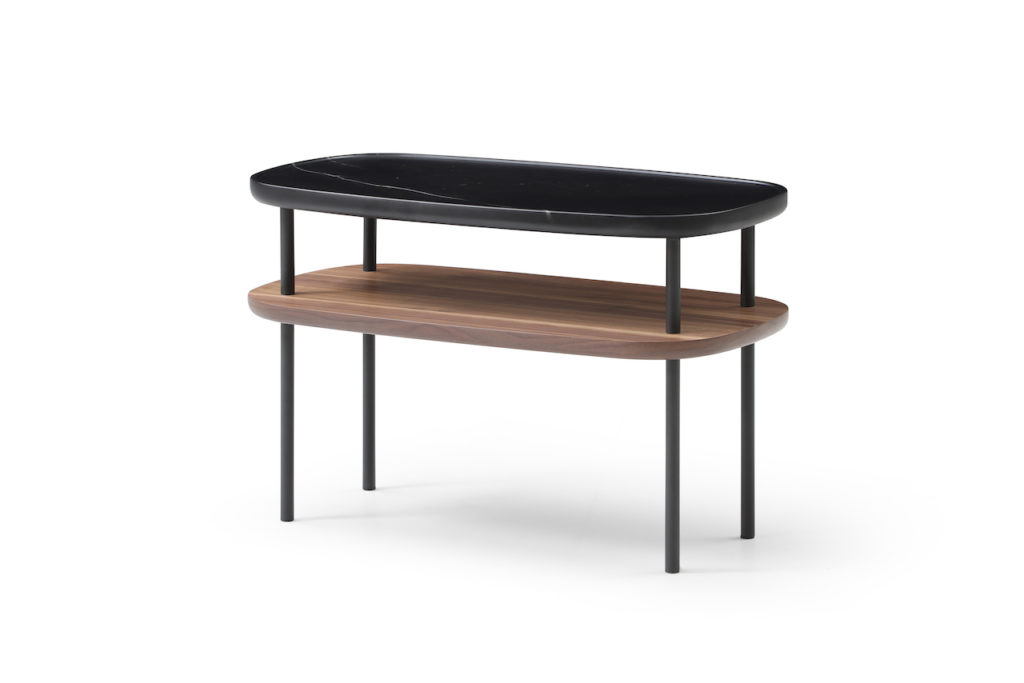 The coffee tables created for the range interlock, the heights perfectly calibrated so that they can overlap and work as one unit but are easy to pull apart. They fit snugly under the sofa side table for a seamless extension. The dining table has two table-tops. Below a ceramic surface is a second so that those working at the table can quickly clear up by tucking laptops and papers below before preparing to eat.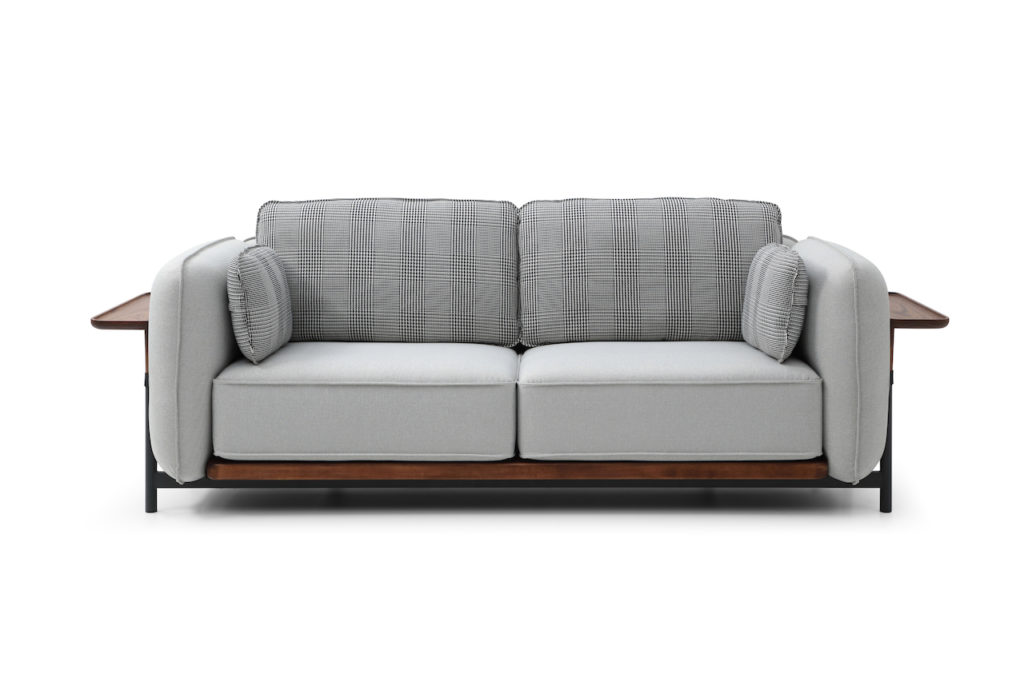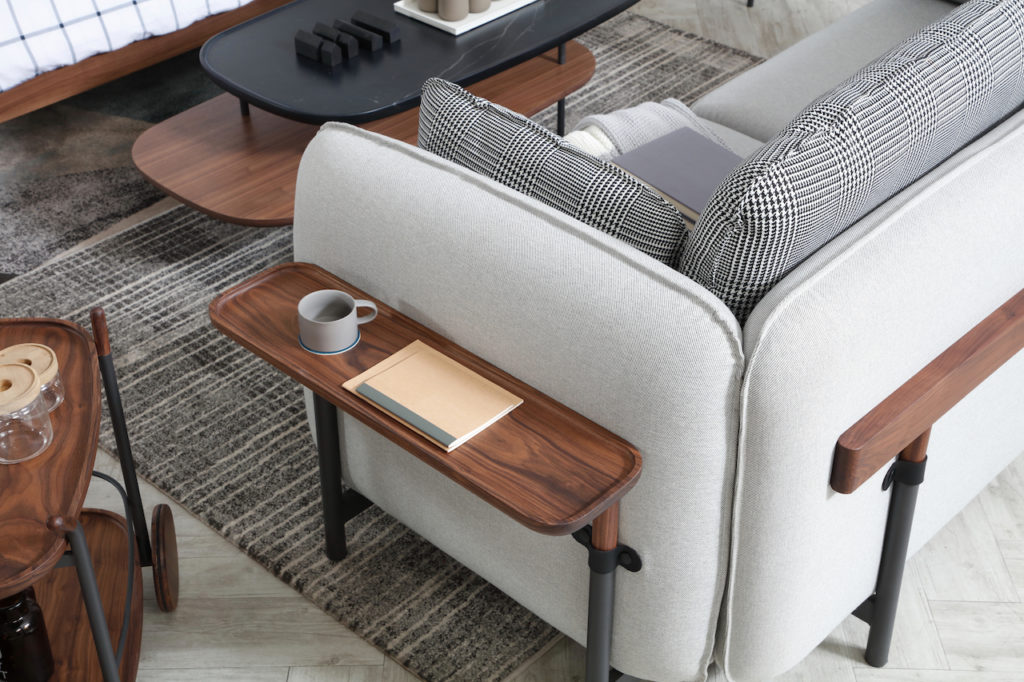 Lim selected solid American walnut for the Butler Range: "Jerry Low loves good materials so the Jotter Goods brand has used American oak, ash and walnut in the past. I wanted to keep it extremely classy so I designed this range exclusively from walnut. There is a lot of exposed detailing and we took a long time in selecting fabric for the sofa. It feels very British, a sort of modern gentleman's club".
The Butler Range for Jotter Goods is soon to be launched and expected to be available at retailers worldwide.