A functional piece of art that is also weatherproof
Belgium-based Atelier Ief Spincemaille has created a simple but versatile object named ROPE By enlarging a rope – one of the oldest inventions by man. Due to its disproportionately large size, it has lost its function as a rope. The design is open to interpretation so it can be used in many different imaginative ways.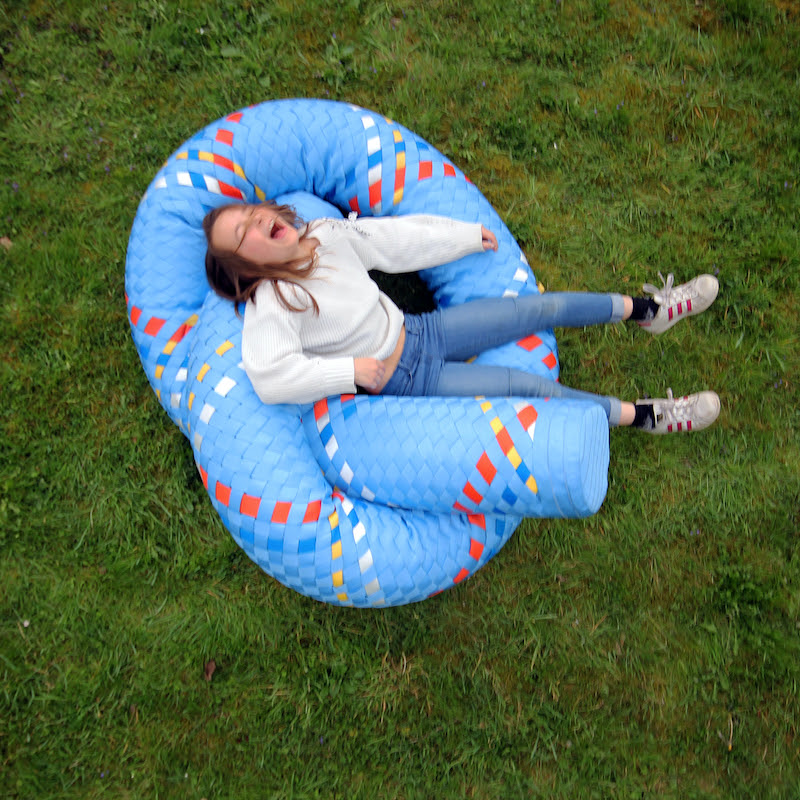 As a furniture object, Rope can be used as a (modular) seating, lounge, meeting, or play object. As a functional sculpture, it can be turned into eye-catching shapes on the ground or hang it on the wall. It can be used in both private and public spaces, inside and outside. In addition to being weatherproof, it is also easy on maintenance as it is also washable. The object comes is different designs, including some limited edition versions, for which Atelier Ief Spincemaille worked together with textile designer Esther van Schuylenbergh.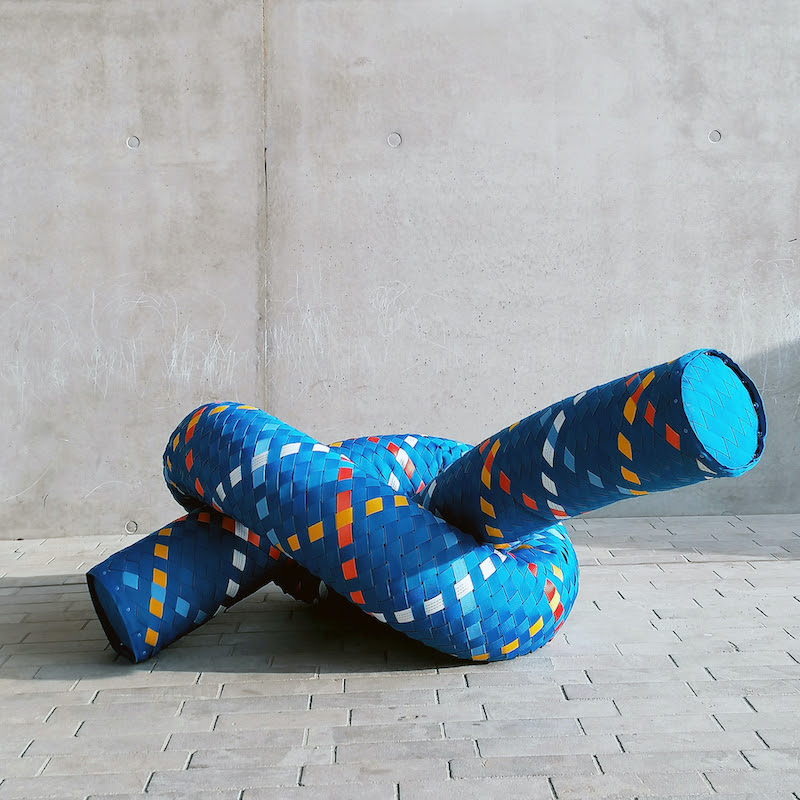 Rope is handwoven using a technique developed by Atelier Ief Spincemaille on the basis of traditional weaving crafts, and completely made in Belgium.

Back in 2017, Ief Spincemaille created ROPE 60M: an art work of 60 meters long with a diameter of 30 cm and a weight of 200 kg. Atelier Ief Spincemaille travels with ROPE around the world in search of new meaning for this object by temporarily connecting it to a community, place or event. During these journeys, the studio keeps a journal on ROPE and the experiences associated with it. ROPE 60M is a social sculpture that aims to travel all over the world creating new ways of social interaction among people and its surroundings.

The Belgian visual artist Ief Spincemaille's (1976) artistic journey spans visual art, design, media art, photography and performance. Exploring the boundaries of the art fields, he plays with its existing frameworks and shapes. Not just for the joy of playing a formal game, but out of a need for new forms that better respond to his imagination and the challenges of our modern world. His other well-known works include a modular sail (THE PLAY), and temporary workstations (MUØSTER STATION). With these sculptures, Spincemaille investigates how the work of art can acquire meaning by temporarily connecting it to a community.
After presentations in Italy, Ukraine, Pittsburgh (USA), Montevideo (Uruguay), Guangzhou and throughout Belgium, ROPE 6M will be on display at U-Joints – Knots & Knits: the main exhibition of the Helsinki Design Week. ROPE 12M will interact with the public during School of the Future / Ars Electronica in Hong Kong. ROPE 60M will try to connect with people and their surroundings during the Festival de Marseille.
Catch ROPE in the following cities around the world in the upcoming days
FESTIVAL DE MARSEILLE, FRANCE
August 23 to 27, 2021
U-JOINTS, HELSINKI DESIGN WEEK, FINLAND
September 9 to October 23, 2021
SCHOOL OF THE FUTURE / ARS ELECTRONICA, HONG KONG
October 15 to November 3, 2021
You might also like:
Camille Walala brings her whimsical pop style to Hong Kong's Design District Festival
French architect Emmanuelle Moureaux's colourful public installation goes on permanent display in Tokyo
A new sculptural installation by Paul Cocksedge livens up a Hong Kong neighbourhood