London-based multidisciplinary designer Camille Walala, known for her bold Memphis-inspired pop style has been commissioned to transform Hong Kong's Victoria Park into a whimsical and visually-striking London mansion, as part of the ongoing Design District Hong Kong. The latter is a series of curated open-air design and art events in the Wan Chai and Sham Shui Po neighbourhoods, which runs till January 28, 2020. The imaginative installation further enhanced by AR technology created by Hong Kong studio Hattrick Creative celebrates the British pop culture.
The LED screen at the park's Causeway Bay entrance into the mansion displays Walala's signature vibrant colours, versatile geometry and bold dot patterns. It begins at the fountain, which is highlighted by Memphis-inspired graphic latticework, and then continues along the green courtyard to the Central Lawn which features a 13-metre-tall inflatable Walala Mansion and the playful furniture pieces scattered around it. The work offers an unexpected playspace for the public amid the urban hustle, and juxtaposed against the modern office towers and residential blocks in the neighbourhood. In an interview with DE51GN, Walala shares what inspired this collaboration.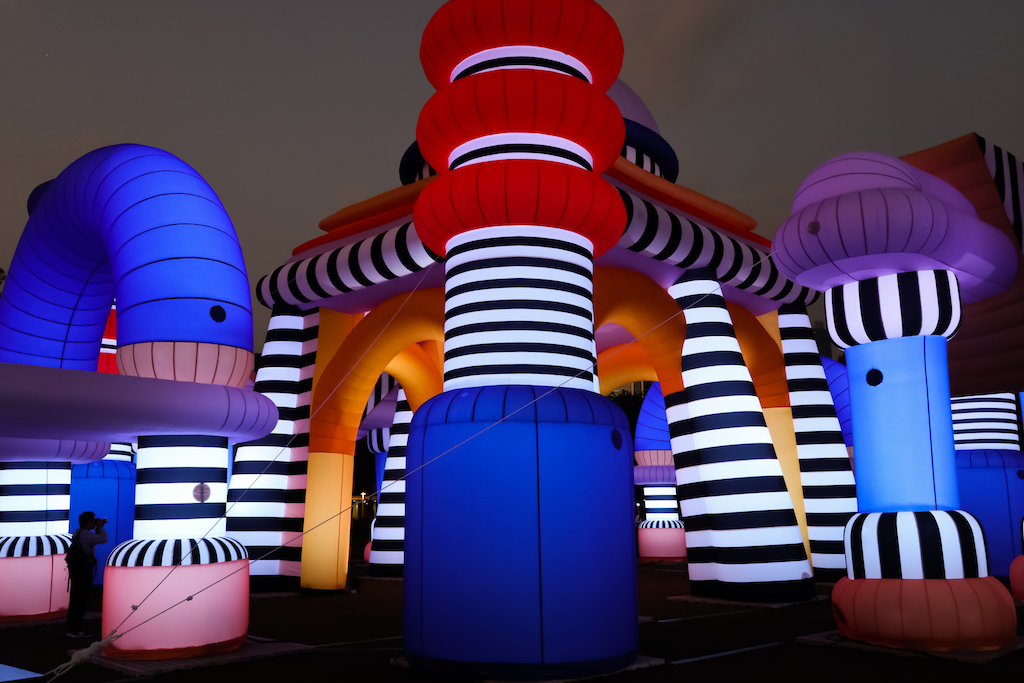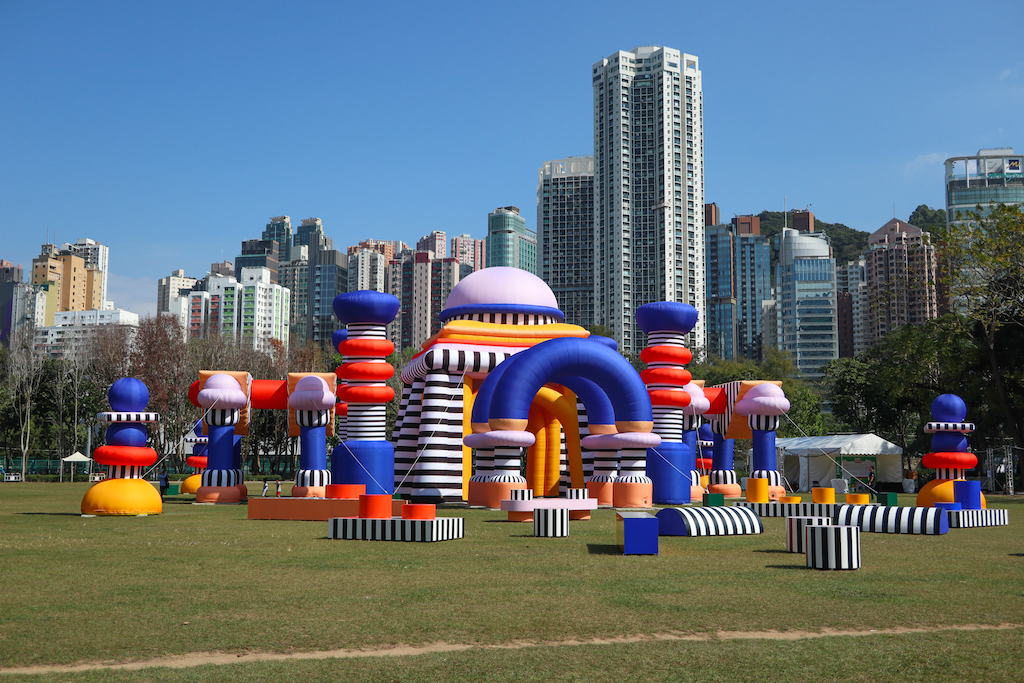 How did the project come about? What inspired it?
After being invited to take part in the Design District Hong Kong, which is a brilliant open-air, openly accessible festival, I designed a huge (and I mean huge!) inflatable called Walala Mansion to transform Victoria Park and create the opportunity for visitors to play in the middle of the city. In particular, I love how the programme is so genuinely welcoming, with outdoor programming and street festivals. It's very inspiring.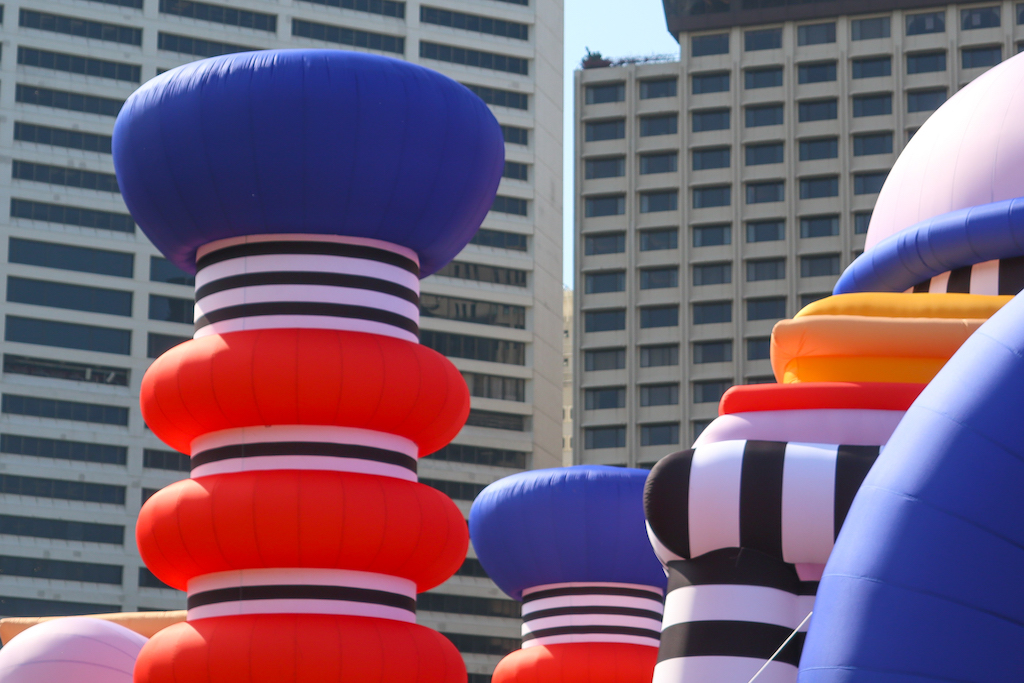 How did the feeling and history of Hong Kong today influence your work?
Hong Kong is such a beautiful and complicated city, with a fascinating architectural history. I was really inspired taking the time to walk around and look at the different architectural details. I looked at lots of postmodernist buildings and back to Roman era arches and some rounded structures too. There really is everything in that city, it's really exciting.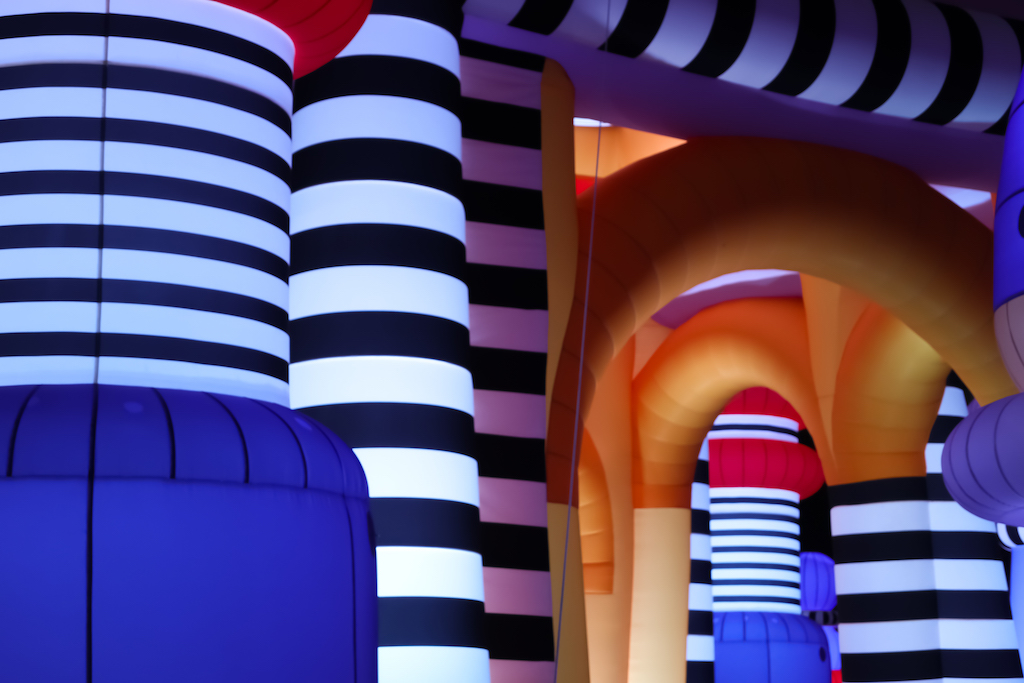 You've worked on several such projects around the world. How do art-meets-design interventions such as yours infuse life into urban spaces?
I love working in public spaces because you can reach so many people. This new installation creates a boisterously colourful, interactive playscape in the heart of Hong Kong. It's an oasis of fun! I'm lucky to travel so much with my projects, it's great meeting with other people and creatives and to understand their perspective. The more points of view included, the better for everyone.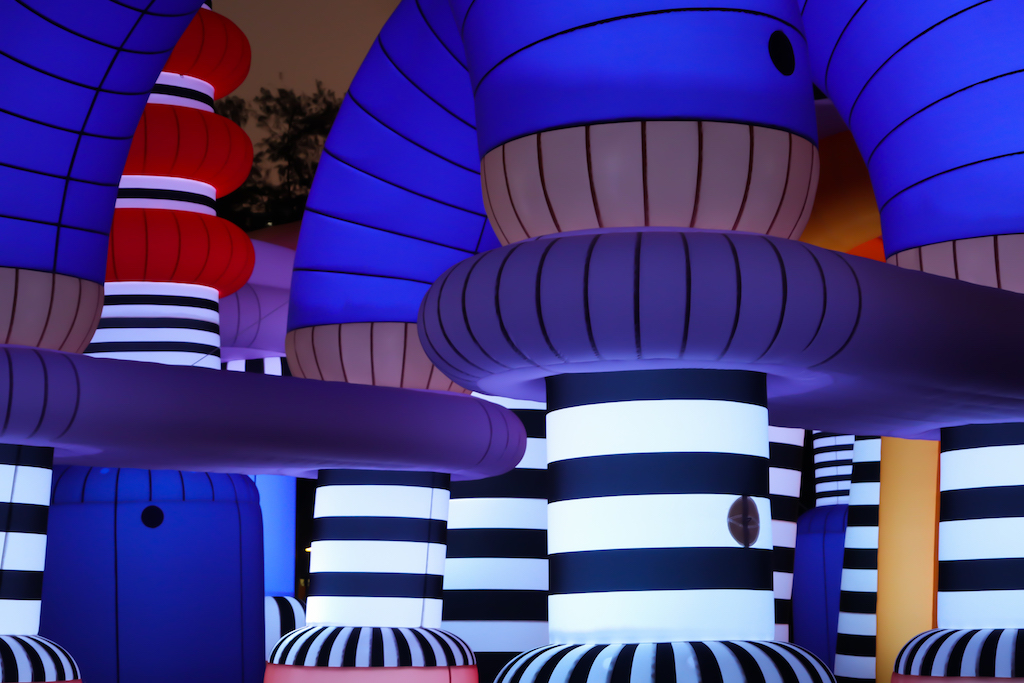 How would you describe this particular project?
Firstly, it's enormous, and one of my biggest installations to date. There was a big team needed to pull this off, starting with Julia Jomaa who runs the studio with me and our core team, but there were people involved from all corners of the world. The inflatable design team live in Australia, the makers are in China, we are working with a Hong Kong events team and none of these people will meet until the day of installation. There's always so much more that goes on behind the scenes and so many more people involved than many predict. It's a huge team effort and I was really proud to have been a part of it.