French-born and Tokyo-based architect Emmanuelle Moureaux, known for her large-scale colourful installations, has unveiled her first public art sculpture in the new wellbeing district Green Springs in Tokyo.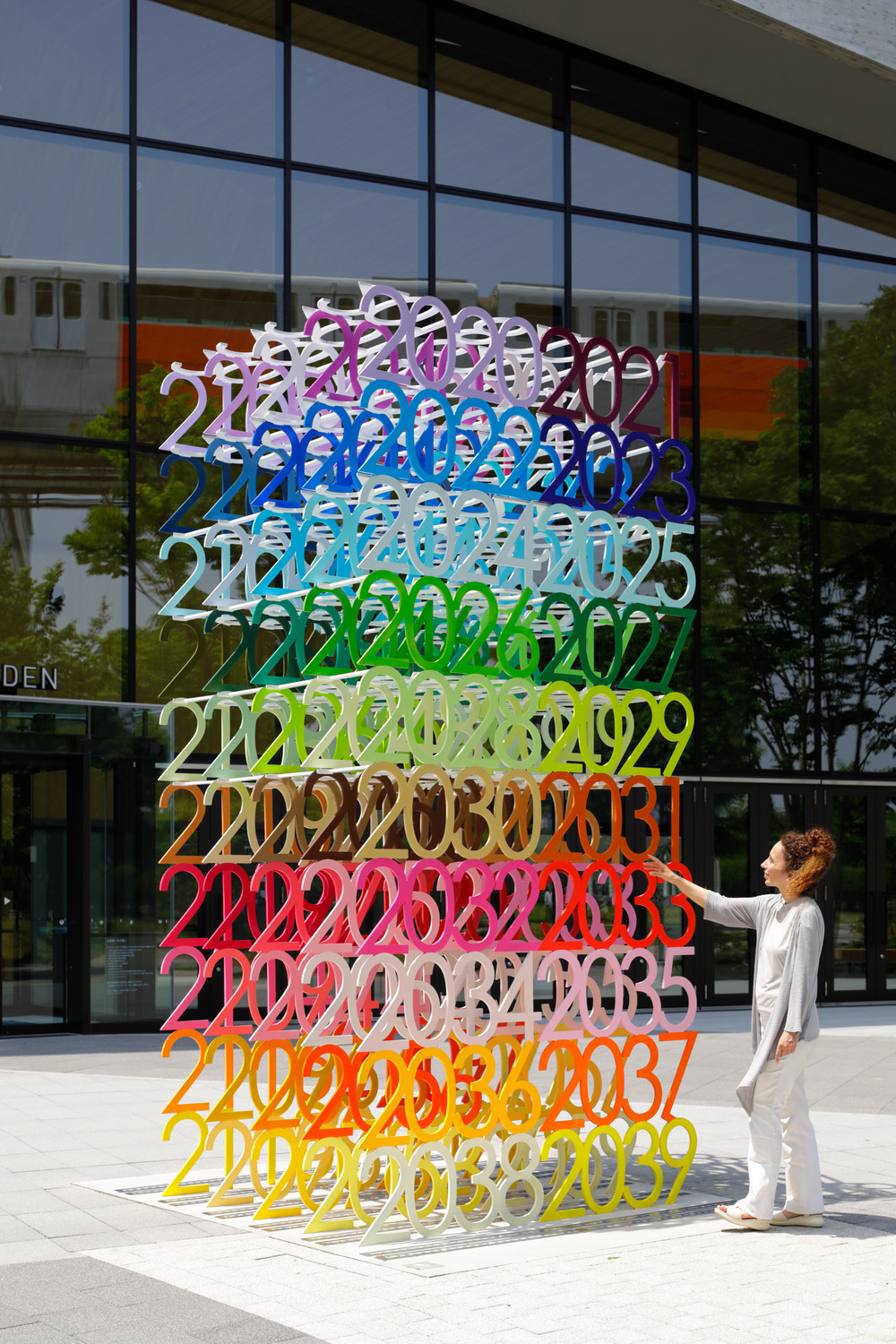 The sculpture titled 'Mirai', meaning 'the future' in Japanese, envisions the next 100 years to come in 100 different shades of colours. This is the latest in Moureaux's ongoing '100 colors' installation series.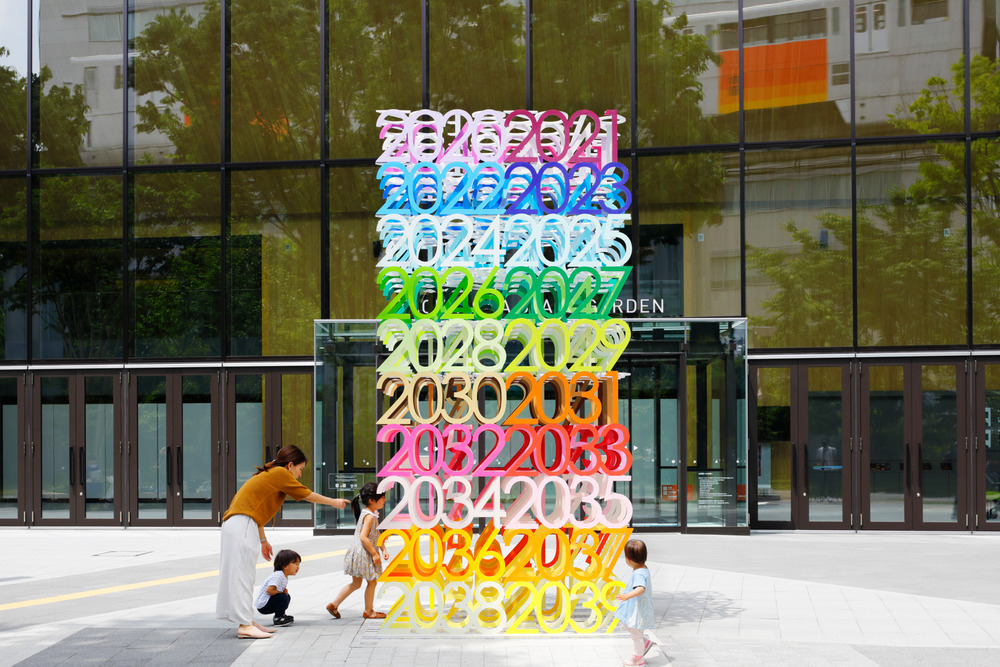 Standing at 4 meters in height, composed of 592 layered big numbers, the structure of the sculpture provides a big enough gap in between the years to allow children to interact with the piece. Furthermore, when looking inside the body of the sculpture, passersby will notice that the colourful future is, in fact, supported structurally by the past, which is represented by white numbers.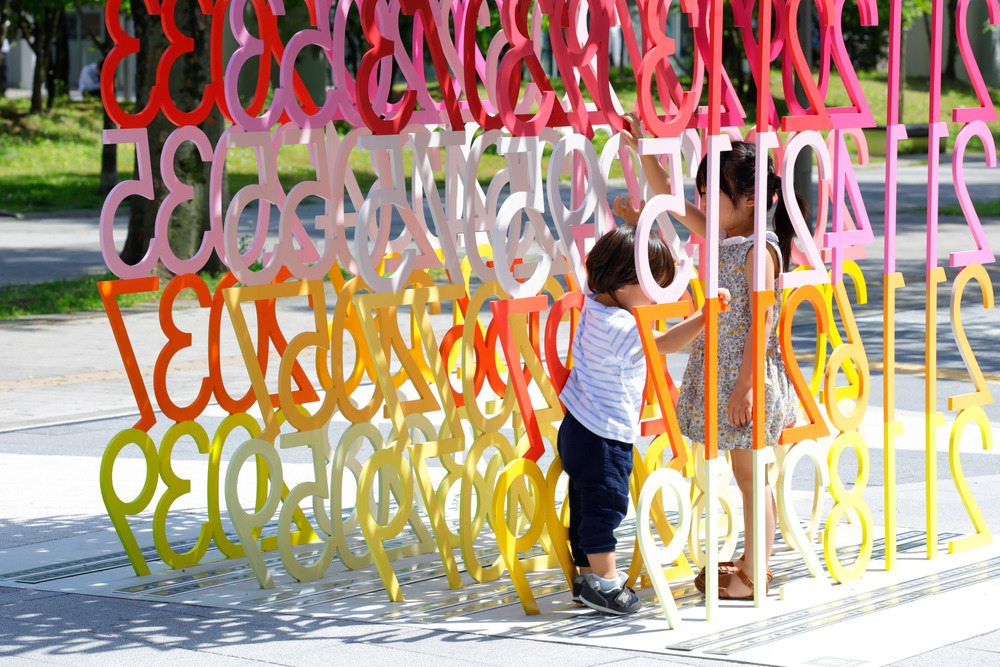 "100 colors" is an installation series that began in 2013, which forms space using 100 shades of colours. Moureaux evokes emotions through colours that she felt from seeing overflowing "colours" in Tokyo when she first visited in 1995. Her sculptures are designed to encourage people to see, touch, and feel colours with their senses to become more conscious of the various hues that exist around them.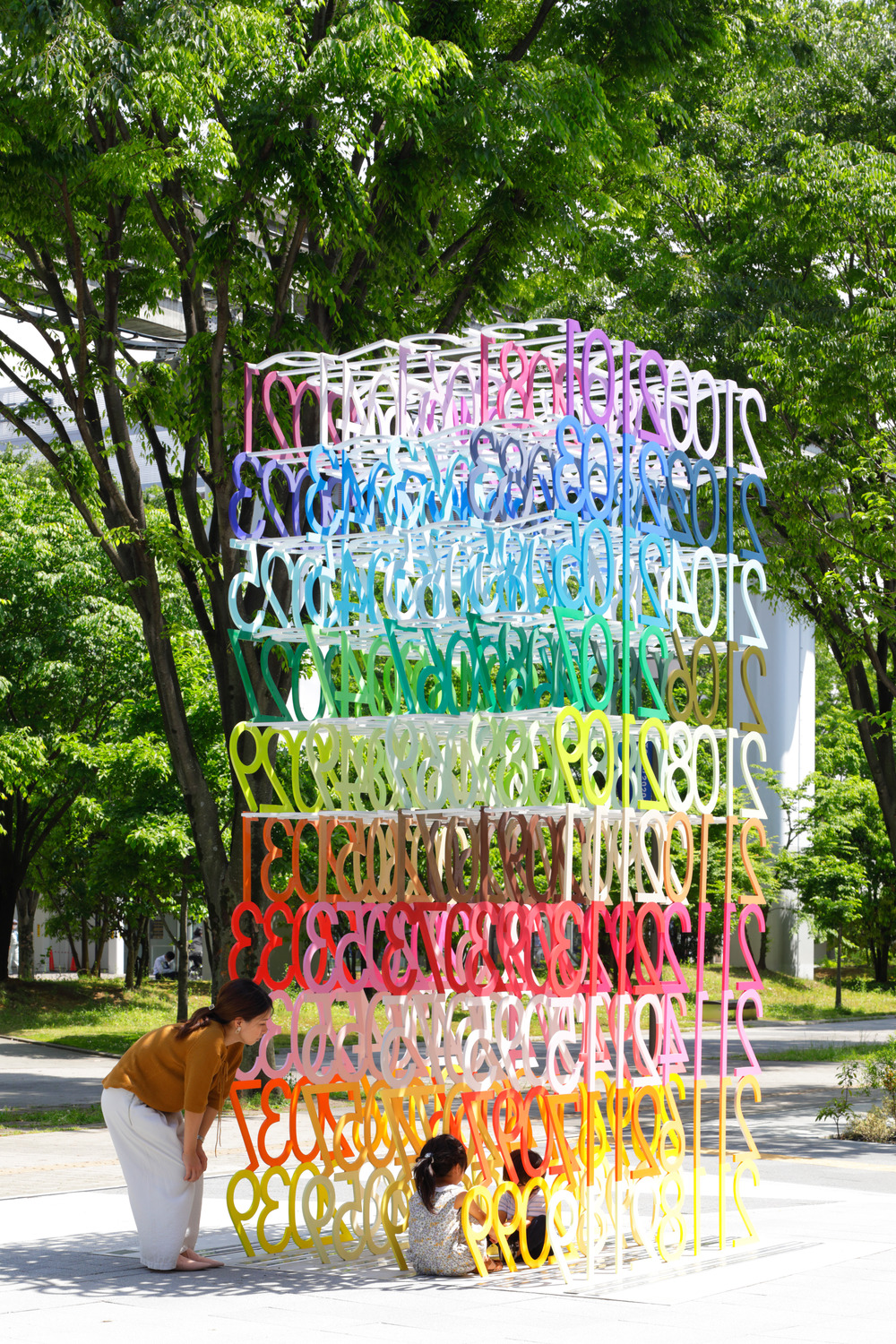 "When I first arrived in Tokyo, I was fully fascinated by the colours overflowing on the street. At that very moment, my mind decided to move to Japan. The overwhelming number of store signs, flying electrical cables, and flashes of blue sky framed by various volumes of buildings, created three-dimensional 'layers' in the city. The flood of various colours pervaded the street to build up a complex depth and intensity in the space. These indelible experiences of colours and layers in Tokyo were the inspiration and essence of my design concept of 'shikiri', which means dividing (creating) space with colours. Valuing the emotions inspired by Tokyo, I want to show the beauty of colours to the fullest extent. I also wish to share the feeling of being surrounded by overflowing colors by exhibiting 100 colours, here in the middle of Tokyo." – Emmanuelle Moureaux, architect and designer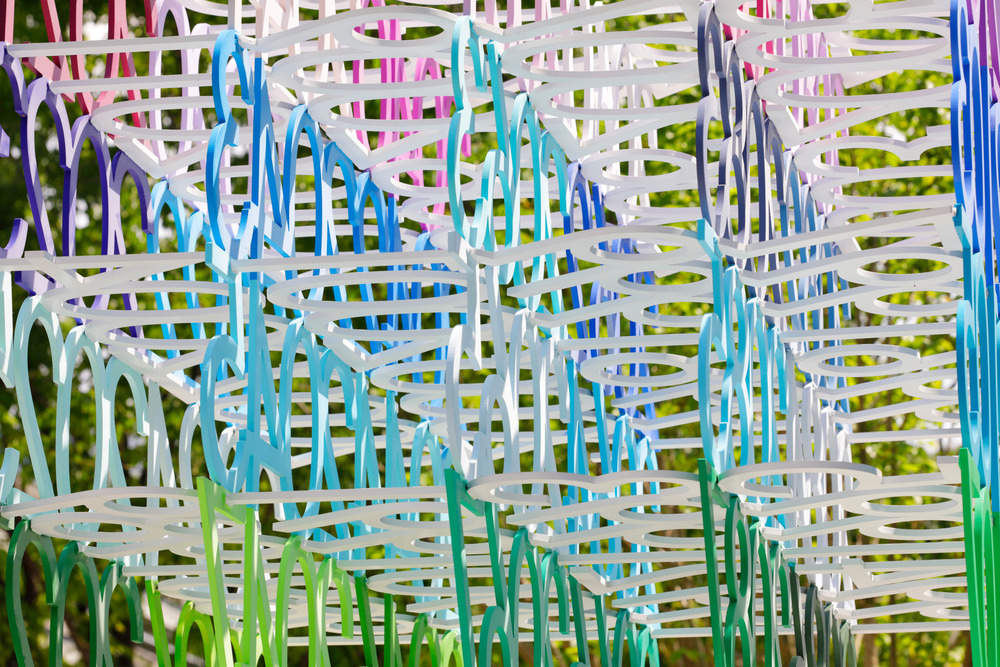 In "100 colors", Moureaux explores colours in various forms depending on the environment, to maximise their beauty. The installation series will continue to travel around the world.
'Mirai' is on permanent display in Green Springs at the Tachikawa stage garden entrance plaza in Tokyo.
See the full image gallery here:
Photos: Daisuke Shima
You might also like:
Shma Company architects designs sustainable air purifying installation for Bangkok Design Week
Fish trap installation by Taiwanese artist Feng Cheng Tsung aims to revive bamboo craftsmanship among local community
Herzog & de Meuron reimagines former brutalist department store in Tokyo by stripping to its bare bones for Uniqlo's new retail concept