This design-driven residence with in-house medical support is located along Israel's scenic Mediterranean coastline
Named Nurit, the house is the culmination of four years of construction, geriatric management and internal planning by a team of experts from the medical, nursing and design fields with the aim to provide an unparalleled facility for Alzheimer's and dementia patients. The thoughtfully-designed home goes beyond the antiquated models of nursing care and offers a lifestyle experience designed to preserve and elevate the lives of its residents, offering access to creative workshops, music therapy sessions, treatment with animals, occupational therapy and beyond, as well as around-the-clock medical care from expert doctors, nurses and trained personnel.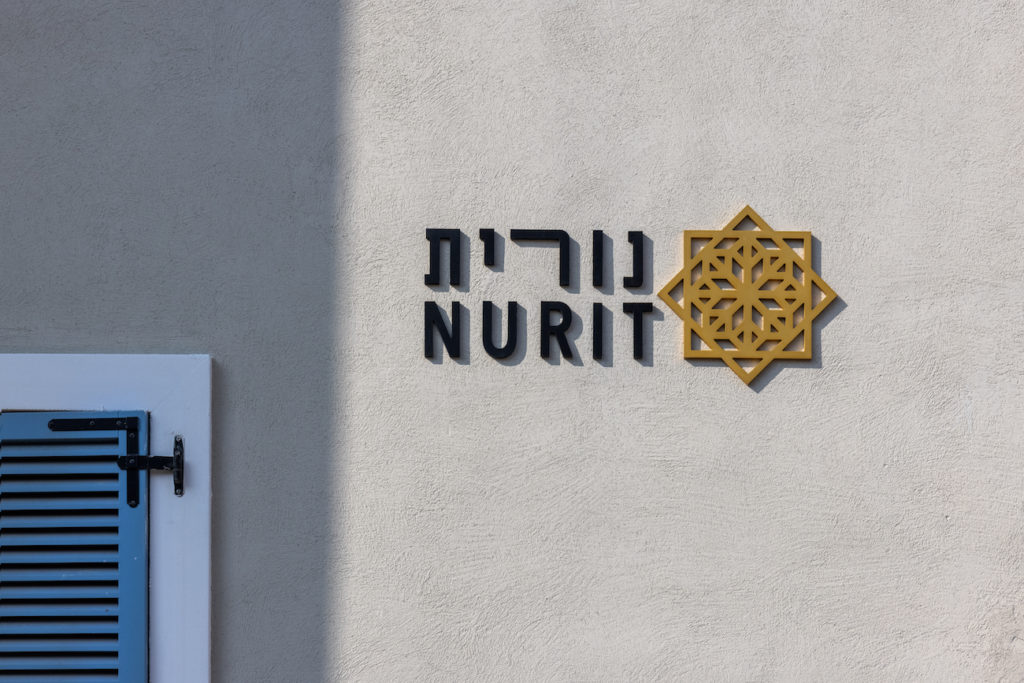 Operated by Neot Avi, an elderly care leader with an innovative ecosystem of activities proven to preserve and protect existing cognitive abilities and greatly aid in cases of restlessness and emotional distress, the property is designed by architect Alex Meitlis, whose vision is built upon direct access to green space, social interactions and facilities that can positively impact the daily lives of its residents.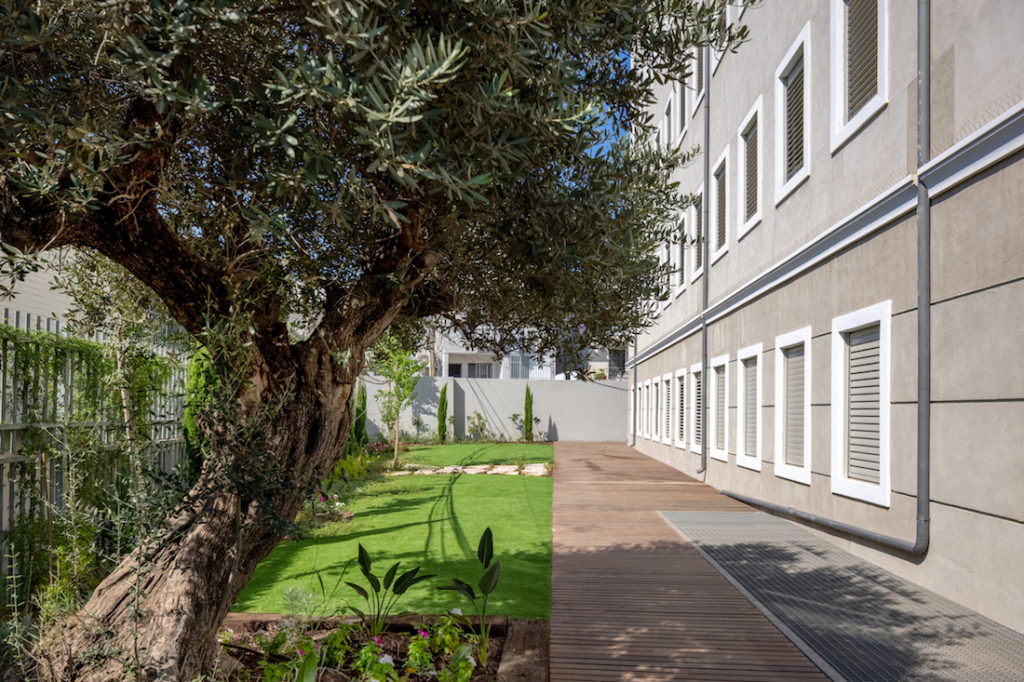 Nurit is built over four stories with each floor inclusive of rooms for either one or two persons, as well as large social spaces and dining areas encircled with glass and transparent screens that bring in sunlight and fresh air from the Mediterranean. The interiors feature bold elements such as graphic tiles and exposed brick walls.
Rooms at Nurit are designed to make guests feel at home and feature high ceilings enhanced by colourful art pieces curated by Alex Meitlis and tile floors modelled after the Ottoman-era aesthetic of Jaffa, an ancient port town. The corridors on each floor are filled with natural sunlight and overlook a private garden with seating areas surrounded by locavore trees and plants, as well as herbs like mint, sage and lemongrass that are used for meals and snacks by the on-site chef and kitchen staff.
In addition to being manned by highly trained nursing staff, the facility has been specifically designed to cater to the needs of patients who suffer from a number of cognitive health problems, including long-term and short-term memory loss; cognitive impairment; decreased intellectual ability; impaired comprehension; defection in judgment; problems with orientation in time and place; chronic apathy; and behavioural disorders.
Photography credit: Noa Beller
You might also like:
A.Lerman Architects designs boxy cultural museum nestled within exclusive Tel Aviv neighbourhood
A.Lerman Architects turns former printing press into a modern art gallery in Tel Aviv while retaining its gritty character
Israel house designed by Pitsou Kedem Architects features wooden louvres that protect against harsh sun