Artist Feng Cheng Tsung has designed an installation in Taichung, invited by the local government, using over two hundred traditionally woven fish traps to celebrate the two-week-long Taiwan Lantern Festival. He invited the local residents to attend workshops to learn to weave the traditional fish traps with their wishes written inside it. All the fish traps were then tied together.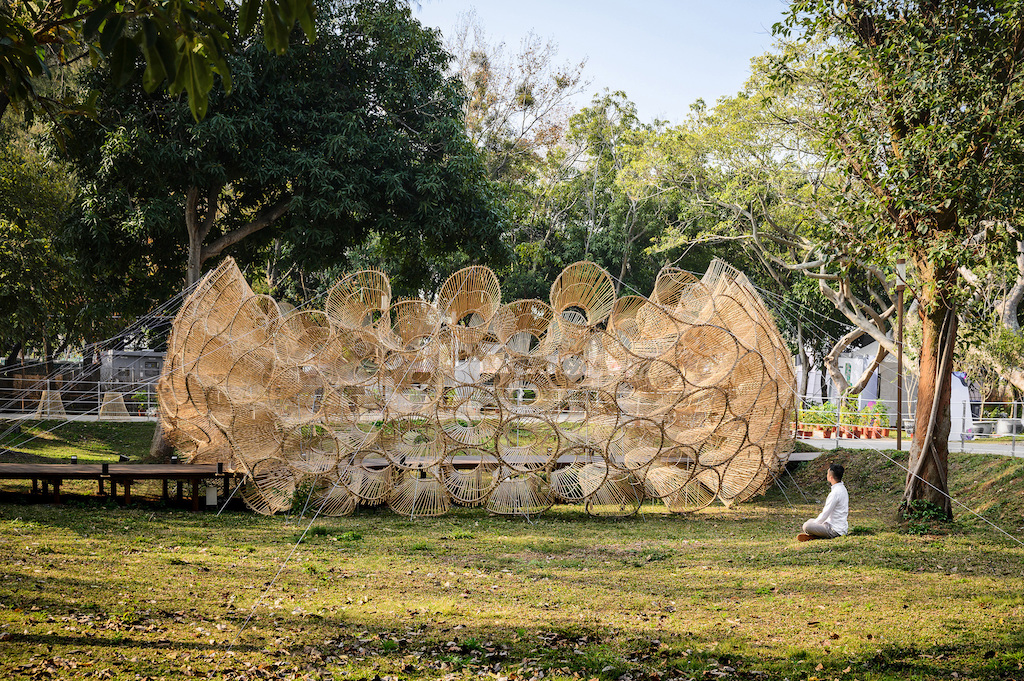 The process began with Feng and his partners driving out a truck to four farmers' associations in Taichung. There, he came across hundreds of inhabitants who didn't have any experience in basket weaving. Feng not only taught them how to weave baskets with bamboo but also shared the story behind the traditional fish traps.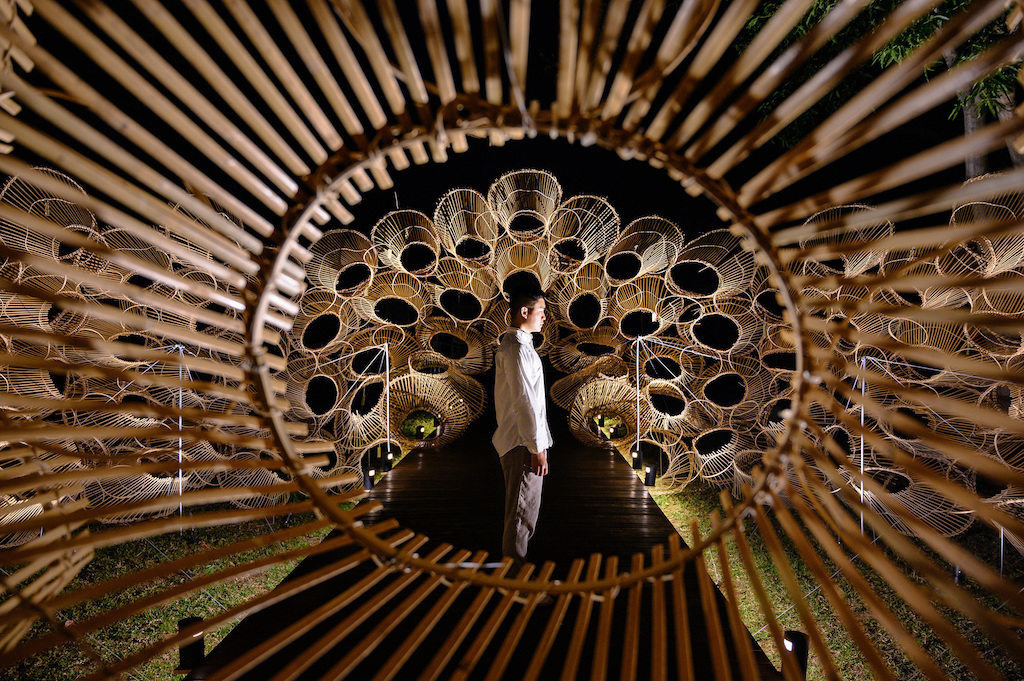 You might also like:
Bangkok Design Week installation by Plural Designs emphasises human-nature relationship with green materials
Installation by Hanoi's MIA Design Studio aims to connect people with architecture and heritage
Bonfire installation by MAT Architects in Shenzhen references collective space and ideas
Following the workshop and exhibition of their woven baskets, the farmers have been inspired to continue pursuing this craft, and some of them intend to make other woven items such as lampshades, duck cages, and other such decorative and utilitarian items.
See the full gallery here:
Photos: Yi-Hsien LEE (YHLAA)