Founded by architect Li Han and designer Hu Yan in Beijing, Drawing Architecture Studio (DAS) has designed the 2,000m2 Lost Villa Hotel in Zhongwei city of Ningxia province in Northwestern China.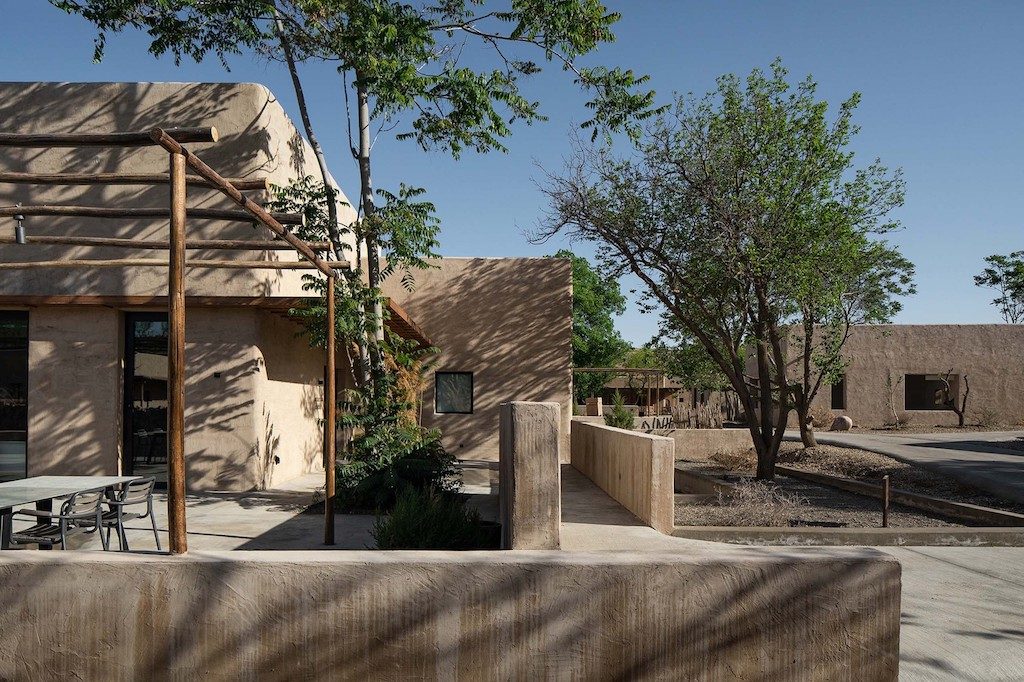 The rustic 15-room hotel situated by the bank of the Yellow River in Dawan Village has been designed to blend in with its natural surroundings. Each room imbibes different characteristics and has a framed view to the river or to the fruit orchards in an attempt by the architect team to experiment with different models, scales and materials to re-evaluate the relationship between humans and nature. Over 200 years ago, Dawan Village has been at the crossroads of culture and economy in Serindia area, a landscape that combines the Yellow River and the desert topography.
Referencing the local vernacular architecture, the hotel features flat houses, terraces, courtyards and reed-topped eaves galleries to encourage more interaction with the outdoors.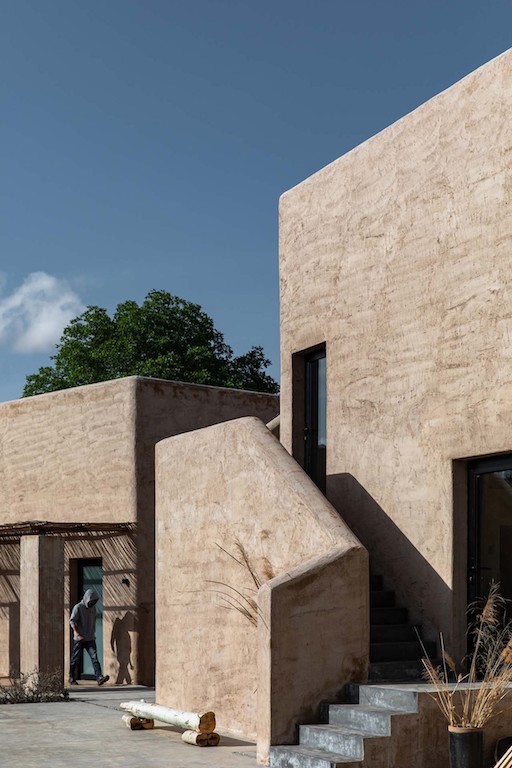 "We used a special treatment of cement mortar on the exterior walls to restore the texture of rammed earth wall from local buildings, so the architecture will look beautifully "old" after being exposed to winds and rains after a while," say the architects.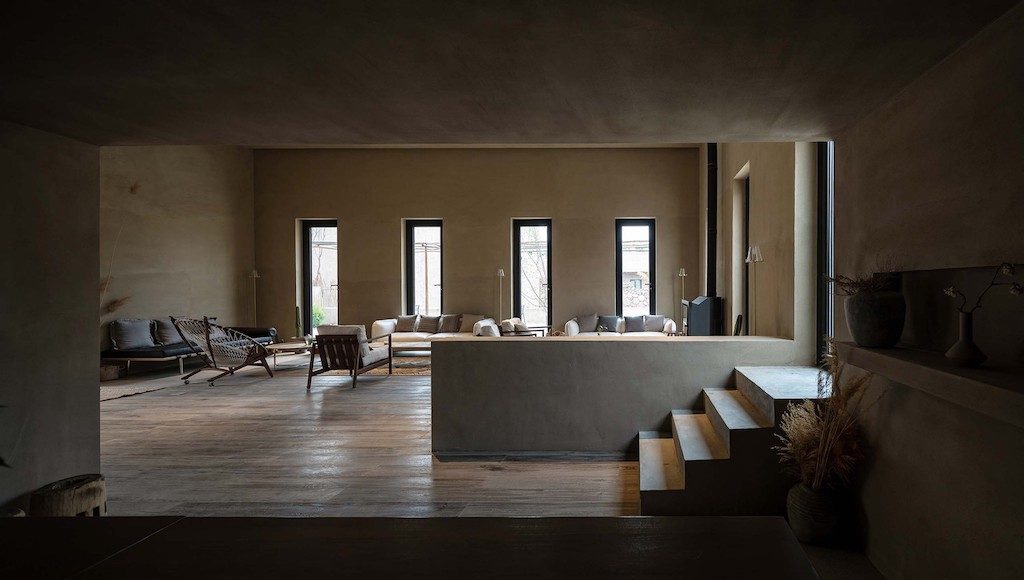 The area experiences extreme cold with temperatures dipping below minus 20-degrees. Therefore, except the large-scale floor-to-ceiling windows to the landscape, the other facades have limited openings. By doing this, we managed to re-examine the relationship between windows, lights, space and human, which further led to exploring the scenic expression of creating conscious spaces.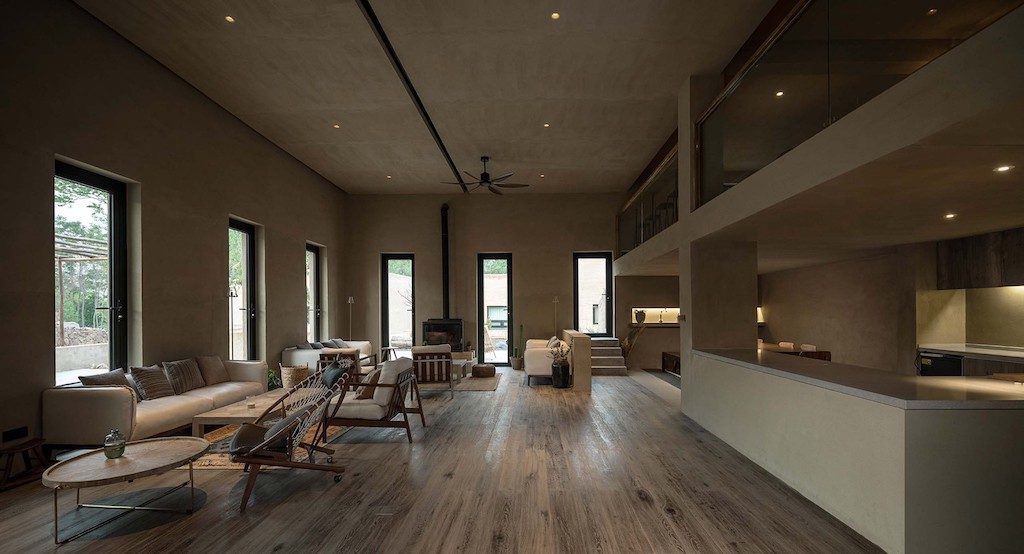 "We believed that a parent-child room should be both satisfying the freedom for children to play and the functionality for the whole family. Therefore we designed a special space for the children on the mezzanine where adults may feel restricted but the children love having fun inside."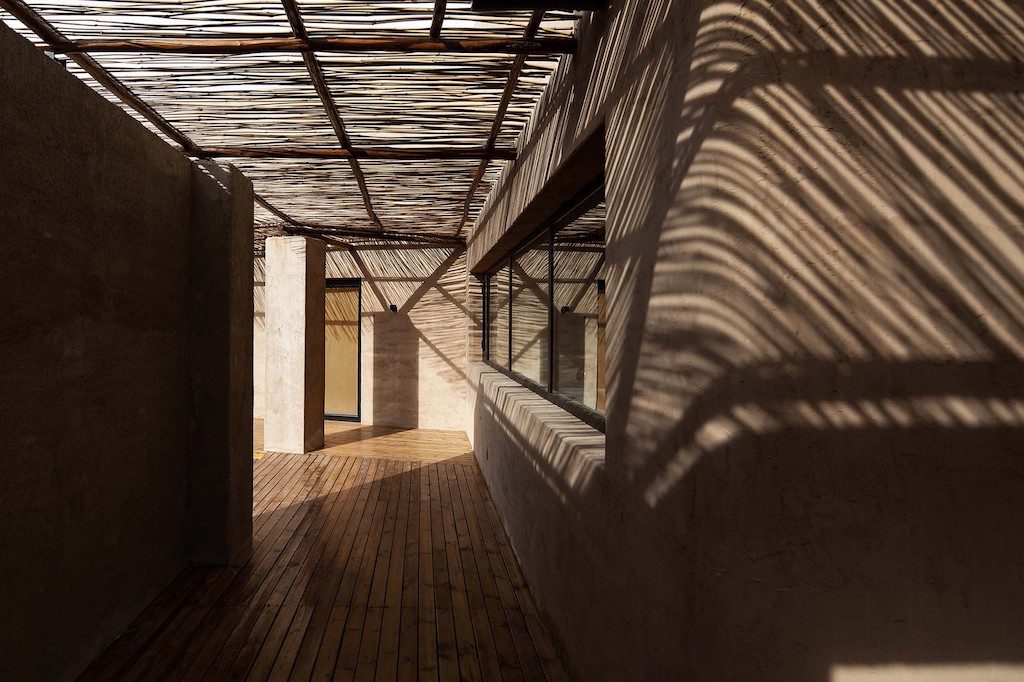 Making light a key element in the interior, the architects have created elements to generate an interplay between light and shadows on the floors and walls.
Photos: Shengliang Su